Disclaimer: We sometimes use affiliate links in our content. For more information, visit our Disclaimer Page. 
Are you in your thirties, considering a career change, or just starting your professional journey? You're not alone! Many people embark on successful careers after 30, proving that age is only a number when achieving your goals.
This blog post will provide practical tips and strategies to help you start and excel in your chosen field, regardless of where you currently stand professionally.
Read on to learn how to overcome unique challenges, navigate the job market effectively, and pursue top careers suitable for those launching their journey after 30.
Key Takeaways
Starting a career after 30 may come with challenges, such as age discrimination, but it's crucial to showcase transferable skills and network effectively to overcome such hurdles.
Identifying skills and passions is critical for anyone starting a new career path. Seek feedback from mentors or colleagues and consider exploring fields that align with your interests.
Upskilling through courses and workshops, attending conferences, joining professional organizations, reading industry publications, and learning from peers will help keep you competitive in your desired field.
Top careers suitable for those starting their journey after 30 include digital marketing, healthcare, technology, education (if necessary), and entrepreneurship. Pursuing further education demonstrates initiative while building a solid personal brand can attract potential employers.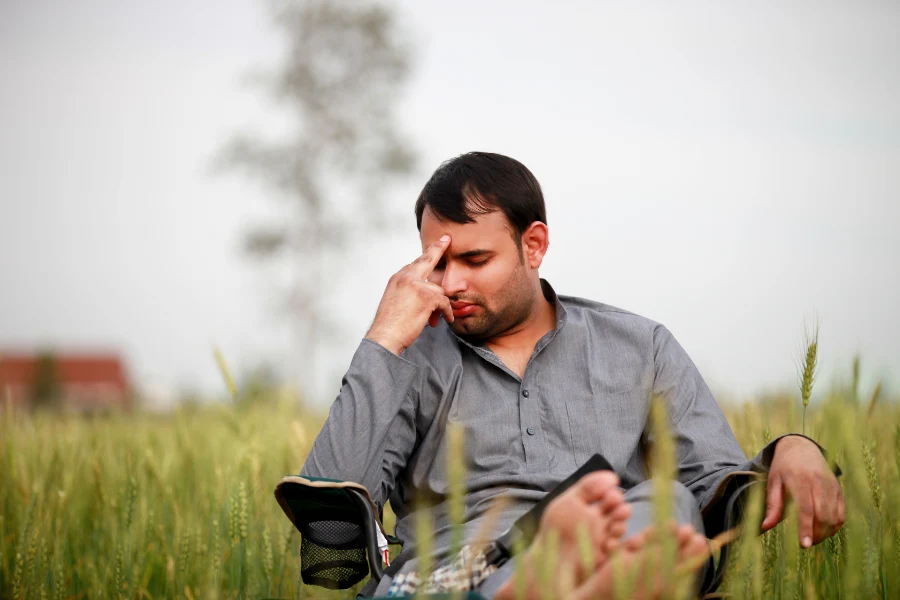 Are you At 30 And No Career? Strategies For Starting A Career
Starting a career after 30 comes with its challenges, including age discrimination. Still, there are strategies to overcome them, such as identifying your skills and passions, building a solid professional network, upskilling and staying updated, balancing work and family responsibilities, and overcoming financial constraints.
Addressing Age Discrimination
One of the primary challenges when starting a career after 30 is potential age discrimination from employers. While it's illegal to discriminate against job applicants based on age in many countries, including the United States, under the Age Discrimination in Employment Act (ADEA), this issue persists within hiring practices.
To counteract age discrimination, focus on showcasing your skills and experience directly relevant to the position you're applying for. Emphasize any transferable skills you've gained throughout your career thus far and any additional training or certifications you may have obtained.
When considering certifications, focus on those directly related to the industry or role you're pursuing. Research industry-relevant certifications and choose ones that align with your career goals. These certifications can give you a competitive edge over younger candidates and show potential employers that you possess the knowledge and skills needed to excel in the position.
Free study materials like Series 7 practice exams available at the Career Employer test prep center, will help you to prepare thoroughly and confidently, increasing your chances of passing the certification exam on the first attempt. 
Additionally, networking can play a significant role in overcoming discrimination; building connections with professionals within your target industry can help open doors and make personal introductions to prospective employers who might otherwise overlook older candidates.
Identifying Skills And Passions
Identifying your skills and passions is one of the most critical steps in starting a successful career after 30. Take time for self-reflection to determine what drives you, what skills you possess, and how they align with various career options.
Additionally, consider seeking feedback from trusted friends, colleagues, or mentors to gain outside perspectives on your talents. You may discover valuable insights into areas where you excel that could lead to new opportunities.
For example, if you enjoy writing about personal finance as a hobby but have worked in sales for years, this could be an opportunity to explore a career in financial advising or content creation for financial organizations.
Building A Strong Professional Network
Building a solid professional network is crucial for anyone looking to start a successful career after 30. One of the best ways to build connections is through networking events, industry conferences, and online platforms like LinkedIn.
Engaging with your network regularly and actively is essential to build lasting relationships. This means sending follow-up emails after meetings or connecting on social media platforms like Twitter or Facebook.
Remember that networking isn't just about getting something for yourself; it's also about helping others along the way. By being willing to lend a hand when needed or offering assistance to those looking for guidance, you'll build trust and respect within your network while positioning yourself as a helpful resource for others.
Upskilling And Staying Updated
Staying up-to-date with industry trends and technologies is crucial for career success, especially when starting a new career after 30. Here are some tips for upskilling:
Take courses or attend workshops: Look for online or in-person courses and workshops related to your desired field. Many universities and training centers offer continuing education programs to help you gain new skills.
Attend conferences: Conferences provide an excellent opportunity to network and learn from industry leaders. Attend relevant events to your profession to stay current with new developments.
Join professional organizations: Joining professional groups related to your field can help you stay updated on industry news, best practices, and trends.
Read industry publications: Subscribe to magazines or newsletters related to your profession to stay informed about the latest advancements in your field.
Learn from colleagues: Reach out to coworkers or peers who excel in their work and ask them for advice or guidance on how they stay up-to-date with their skills and knowledge.
By incorporating these strategies into your career development plan, you'll be better equipped to succeed in a new industry after 30 while remaining competitive among other professionals in your desired field.
Balancing Work And Family Responsibilities
One of the most significant challenges individuals face starting a new career after 30 is balancing work and family responsibilities. It may seem overwhelming sometimes, but with proper planning and time management skills, achieving a healthy balance between these two crucial aspects of life is possible.
Establishing precise work and personal life boundaries is one effective way to manage this balance. For instance, setting specific work hours and avoiding overtime unless necessary can help you prioritize your family commitments while meeting your professional obligations.
Additionally, delegating some tasks or outsourcing household chores can create more space for quality time with loved ones.
Overcoming Financial Constraints
Financial constraints are one of the biggest hurdles when starting a career after 30. Making ends meet while pursuing further education or starting a new career can be challenging, especially if you have family responsibilities.
However, some strategies can help you overcome these challenges. One option is to look for part-time or freelance work that can provide some income while searching for full-time employment in your desired field.
Another approach is to seek out scholarships or grants that can help offset the cost of education and training programs.
Top Careers To Pursue After 30
Digital marketing, healthcare, and technology are only a few top careers to pursue after the age of 30.
Digital Marketing
Digital marketing is an exciting field with abundant opportunities for growth and advancement. With the increasing use of technology, digital marketing has become one of the most sought-after careers in recent years.
From social media management to search engine optimization, businesses increasingly rely on digital marketers to improve their online presence and drive sales. If you're interested in pursuing a career in this field after 30, keeping up with industry trends and staying updated on changes within the digital landscape is essential.
Some examples include learning about new platforms or tactics such as chatbots or voice search optimization.
Healthcare
One industry that continues to grow and has a high demand for skilled workers is healthcare. Pursuing a career in this field is always possible, especially if you are passionate about helping people.
From nursing to medical coding and billing, plenty of opportunities are available for those looking to start fresh after 30. 
Technology
One of the most promising career paths to explore after 30 is in the field of technology. With the rapid advancements in technology, many roles are available for those with a range of skill sets and expertise.
Numerous opportunities exist within this industry, from cybersecurity and software development to data analytics and project management. Additionally, many tech companies offer flexible work arrangements that accommodate family responsibilities or personal obligations.
Pursuing further education through online courses or boot camps can help individuals acquire new skills and stay updated on emerging technologies.
Education
Acquiring further education can be valuable in starting a successful career after 30. It's vital to assess whether additional schooling is necessary or beneficial for your desired field and if it fits into your financial plan.
Pursuing a degree or certification or taking courses to upskill can demonstrate commitment and dedication to potential employers. Additionally, educational programs often provide opportunities for networking and hands-on experience through internships or practicums.
Entrepreneurship
Entrepreneurship is a viable career option for anyone looking to start a successful career after 30. It allows individuals to take control of their careers and be their boss while pursuing their passions.
Many successful entrepreneurs have started businesses later in life, such as Martha Stewart, who started her lifestyle brand at 41, or Harland Sanders, who founded KFC at age 65.
Some tips for aspiring entrepreneurs include identifying a need in the market they are passionate about addressing, conducting thorough market research, creating a solid business plan, and seeking funding options if needed.
Additionally, networking with other entrepreneurs and seeking mentorship from experienced professionals can provide invaluable guidance throughout the entrepreneurial journey.
Consulting
Consulting is an excellent option for those looking to start a successful career after 30. This field offers opportunities for individuals with expertise in various industries, ranging from business and finance to technology and healthcare.
With the rise of digital transformation, consulting firms are increasingly in demand, helping businesses adapt to changes and remain competitive. Moreover, expert consultants often have flexible schedules and can work independently or as part of a team.
To pursue a career in consulting, it's essential to identify your skills and experience that align with the industry you want to serve. Additionally, networking is crucial for landing clients or securing a job at a consulting firm.
Tips For Job Searching After 30
Update your resume and online presence to showcase your skills and experience, utilize job search resources such as LinkedIn and Glassdoor, practice for interviews with friends or family members, and negotiate salary and benefits if offered the position.
Updating Your Resume And Online Presence
When looking for a job after 30, you must have an updated and polished resume showcasing your skills, qualifications, and accomplishments. Start by tailoring your resume to the specific job you're applying for – highlight the experiences and achievements that align with the requirements of that particular position.
Also, ensure that your online presence is up-to-date and professional. Most employers today will research potential hires online before making a decision.
Remember to Google yourself – look at what comes up in search results when you type in your name. If any negative or unprofessional posts or photos from social media accounts are visible publicly, consider removing them or making them private to avoid leaving a negative impression on potential employers.
Utilizing Job Search Resources And Networks
In today's digital age, countless resources and networks are available to job seekers. From online job boards like Indeed and Glassdoor to professional networking sites like LinkedIn, the opportunities to connect with potential employers are endless.
Additionally, consider contacting staffing agencies or headhunters specializing in your desired field.
Lastly, take into account the power of personal connections. Tap into your existing network of colleagues, friends, and family members who may have connections at companies you're interested in working for.
While utilizing these resources is essential, it's equally crucial to tailor your application materials specifically for each job you apply for and put forth a strong effort during every interview process.
Preparing For Interviews
Preparing for job interviews is crucial for landing your dream role after 30. Start by researching the company, its culture, and the job description to understand what they're looking for in a candidate.
Practice answering commonly asked questions using the STAR approach (situation, task, action, result) to provide specific examples of your skills and experiences.
Dress professionally and arrive early to show that you value their time. Bring copies of your resume and prepare questions to ask them about their expectations and goals.
For example, if you're interviewing for a digital marketing position, research current trends in social media algorithms or Google Analytics updates to demonstrate knowledge beyond what's listed on your resume.
Use anecdotes from past jobs where you've implemented successful campaigns or increased website traffic through SEO strategies during the STAR technique to show how you apply theoretical concepts into practice.
Negotiating Salary And Benefits
Negotiating your salary and benefits is integral to starting a successful career after 30. Researching the average salaries for the position you are applying for can help determine what to ask for during negotiations.
When negotiating, it's also crucial to consider other benefits, such as health insurance, retirement plans, and vacation time. Remember that negotiation is a two-way street – be prepared to compromise and find common ground with your employer.
Additionally, it's important to remember that some companies may have strict policies or budgets for certain positions. so it's essential to research beforehand and approach negotiations professionally and respectfully.
Embracing The Possibilities Of A Successful Career After 30
Celebrate your prior accomplishments and stay hopeful about your future career prospects. Take advantage of new opportunities to find work-life balance, continuously learn and grow, and discover your true potential in the workforce after 30.
Celebrating Prior Accomplishments
It's typical for individuals starting a career after 30 to feel discouraged or uncertain about their past accomplishments. However, it's important to celebrate and acknowledge your prior successes as they can serve as valuable assets in your new career path.
For example, if you were successful in project management or leadership roles in previous jobs, these skills can quickly transfer into other industries. Reflecting on past accomplishments also helps build confidence and a positive mindset when approaching new challenges.
Staying Hopeful And Proactive
Staying hopeful and proactive when embarking on a career change after 30 is essential. Remember that success often comes from taking risks and trying to reach your goals.
Instead of feeling discouraged by rejection or setbacks, use them as opportunities to learn and grow.
Starting a new career is not an overnight process; it takes time, effort, and patience. Celebrate small wins, such as securing an interview or gaining new skills through training programs.
These achievements will keep you motivated throughout the journey towards finding your dream job.
Embracing New Opportunities
As you navigate starting a new career after 30, embracing the possibilities is essential. This might mean taking a chance on an opportunity outside your comfort zone or pursuing a role in an industry you have yet to consider.
Keep an open mind and be willing to take calculated risks as you explore different paths forward. For example, if you're interested in digital marketing but lack experience, consider taking on freelance projects or working with a mentor for hands-on training.
By embracing new opportunities, you'll expand your skill set and gain valuable insight into what excites and inspires you professionally.
Finding Work-life Balance
Maintaining a healthy work-life balance is essential to starting a successful career after 30. It can be challenging to juggle work and personal life demands, but creating boundaries that allow you to prioritize self-care and family time is crucial.
One effective strategy is to learn how to manage your time more efficiently. You can use tools like time-blocking or scheduling breaks throughout the day to ensure you're not overworking yourself.
Additionally, setting realistic goals and expectations for your professional and personal life can help alleviate stress and prevent burnout.
Continuously Learning And Growing
As you embark on a career change or transition after 30, you must continuously learn and grow to stay competitive in the job market.
One example of how continuous learning can benefit your career is by developing new skills that are highly sought-after in today's job market. For instance, if you're interested in digital marketing, taking courses on SEO optimization or social media advertising can make you stand out as a candidate for top-notch jobs.
Being proactive about personal growth and development increases your chances of landing a satisfying job and finding fulfillment through ongoing improvement.
Related: Changing Careers in the 30s
Conclusion
Starting a successful career after 30 can seem daunting, but pursuing your passion is never too late. Finding the right job requires hard work, determination, and careful planning.
Despite the challenges of starting a career later in life, plenty of opportunities are available for those willing to put in the effort.
By following these tips and strategies, you can achieve your goal of finding a fulfilling and satisfying career that will last for years to come.
FAQs:
Is it possible to start a successful career after 30?
Yes, it is possible to start a successful career after 30. Many have successfully transitioned from one career path to another later in life and found great success.
What steps can I take to start a new career path after 30?
Begin by assessing your skills, interests, and goals, then research potential industries or job roles that align with those factors. Consider getting additional education or training, networking within the industry, and gaining experience through internships or volunteer work.
How can I ensure my resume stands out as an older applicant?
Focus on highlighting relevant skills and experiences that demonstrate transferable abilities for the role you are applying for rather than solely emphasizing your length of work history. Consider reformatting your resume to showcase recent achievements at the top while minimizing older experiences.
What challenges might I face starting a new career later in life?
Possible challenges include competing against younger applicants who may be perceived as having more energy or enthusiasm for entry-level positions, adjusting to a different pace or culture within a new industry, and managing financial considerations such as starting at an entry-level salary again. However, these challenges can often be overcome with hard work and dedication toward achieving success in your desired field.