Disclaimer: We sometimes use affiliate links in our content. For more information, visit our Disclaimer Page. 
So you want to work in marketing but don't have a degree? Don't worry; you're not alone. Many people enter the field without any formal education. There are many ways to get into marketing without a degree – all it takes is creativity and perseverance.
In this article, we will discuss how to get your foot in the door of the marketing world and start your career. We will also talk about how to find (and apply for) your first digital marketing job. Let's get started!
12 Ways on How to Get Into Digital Marketing Without a Degree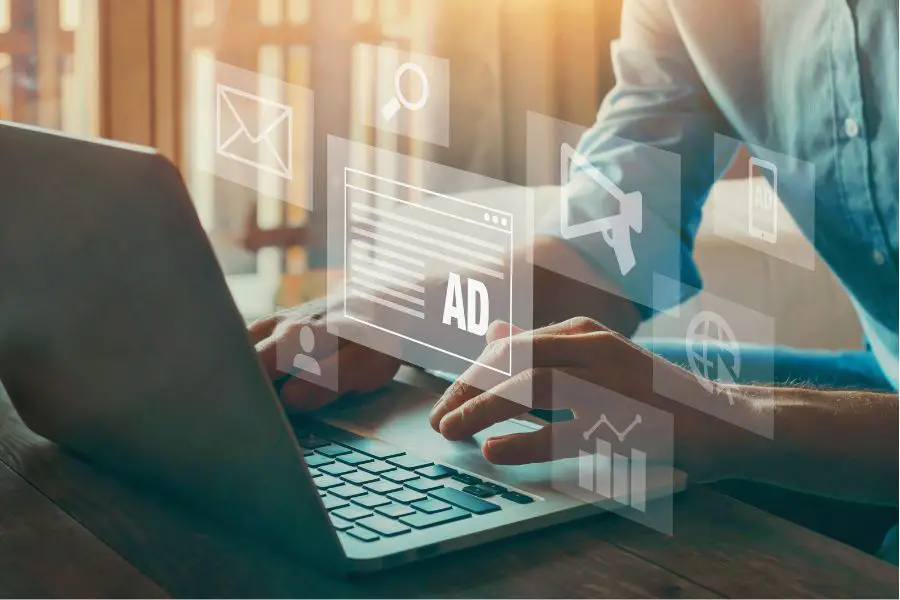 Without a degree, you can get into marketing by following these steps:
1. Analyze the job requirements for digital marketing
To begin your journey to becoming a digital marketer, you can analyze which digital marketing skills are high in demand. An employer's perspective is the best way to find out what they are looking for.
Look for digital marketing jobs on job search websites like glassdoor, indeed, or pay scale. Analyze the 'required qualifications and the requirements.
If you are applying for a job, you will notice that having a degree is an option rather than a requirement. The skills you possess and the experience you have are more important.
Start by searching for entry-level digital marketing jobs if you have no previous experience. You can pursue various entry-level marketing jobs without a marketing degree or experience.
Focus your search on remote jobs (if you plan to work from home) or jobs in your local area to make your analysis more specific. Doing this will give you a better picture of what is available in the job market.
If you don't possess the required skills, don't apply for a job just yet. Get ready for digital marketing's exciting world by learning how to build your online marketing skills.
2. Specialize in one area
It's important to note that there are several specializations in digital marketing when looking at job requirements and courses.
Some common examples include SEO, social media marketing, and email marketing. While it can be overwhelming to learn all these different areas at once, for beginners, it's best to start your career by choosing one specialization.
Once you become an expert in one area, you can expand your skills to cover more areas and eventually become a digital marketing manager. This will better understand digital marketing and make you more attractive to potential employers.
3. Become a digital marketing student
Getting certified in a digital marketing course is the best way to build your digital marketing skills and qualify your CV if you do not have a college degree.
Taking a good digital marketing course can teach you everything about digital marketing. The course should cover various digital marketing topics like SEO, content marketing, and Google Analytics.
In addition, the course should come with a certification that can be used to prove your knowledge and skills to future employers.
Finally, make sure that the course is regularly updated so that you can stay up-to-date with the latest changes in the digital marketing landscape.
4. Take a Bootcamp in digital marketing
Attending a digital marketing Bootcamp can quickly and effectively develop your marketing skills, knowledge, and hands-on experience.
Suppose you are looking for a Bootcamp in digital marketing in just a few months. In that case, you will find that some of the best Bootcamps will teach you all the skills you need to qualify for a position in digital marketing, even though you do not have a marketing degree or marketing experience.
Moreover, project-based digital marketing Bootcamps like BrainStation will allow you to gain first-hand experience in social media marketing, content marketing, email marketing, and Google Analytics, allowing you to build a professional marketing portfolio by acquiring first-hand experience in these fields.
When it comes time to start applying for jobs related to digital marketing, it will be important that you have a portfolio ready to go.
5. Create a presence on the Internet
A digital marketing campaign is a great way to get your name and work out there. But why not go one step further and market yourself? Promoting yourself online is a great way to get started if you're interested in becoming a digital marketer.
By creating and maintaining social media accounts, starting a digital marketing blog, or even building your websites, you'll be able to show potential employers that you're creative, understand social media, and have some experience with community management.
Not only will this help you get your foot in the door of the industry, but it will also give you a chance to develop your skills further and make valuable connections. So if you're serious about a career in digital marketing, start promoting yourself today!
6. Connect with digital marketing professionals
There's never a bad time to start networking, even if you haven't officially started your digital marketing career yet.
Several online marketing communities, Facebook groups, Slack channels, and subreddits are devoted to discussing various marketing topics. It would be best if you also explored digital marketing conferences, meetups, or discussion events near you.
If you attend a digital marketing course or Bootcamp, you should take advantage of any opportunities for networking or professional development.
Networking can help you gain industry insights, learn about new trends and technologies, and make valuable connections with other professionals.
7. Create a blog for digital marketing
As a digital marketing professional, you must practice determining if you have the skills required.
To understand what you've learned in a course and study, you must start blogging and optimize your website for search engines.
There are several benefits to blogging about digital marketing topics:
The different concepts will be easier to understand if you do this.
Your brand will benefit from it.
Your CV will benefit from it (if you don't have a degree or work experience).
As a freelancer or agency owner, this is the starting point for your career.
As a result, you will feel more confident during a job interview.
8. Find out what jobs pay the most
As digital marketing becomes more and more important, it's also becoming more competitive. Salaries for digital marketing positions have been rising in recent years, and the average digital marketing specialist now earns around $40,000 per year.
However, not all digital marketing jobs are created equal. A digital marketing specialist often wears many hats and has a wide range of skills, which can be difficult or undesirable for some people.
Additionally, digital marketing is becoming increasingly competitive, making it important to choose your digital marketing career path carefully.
As you can see, specializing in SEO or social media marketing may require fewer skills but offers lower salaries and fewer career opportunities. However, if you're up for the challenge and willing to put in the work, digital marketing can be a very rewarding career.
9. Work as a freelancer in digital marketing
If you're looking to break into the digital marketing field, one of the best ways to do it is by becoming a freelance marketer.
There are several reasons why this is the ideal first step to take. First, it's a great way to build your portfolio. Even if you only work with a few clients, that will still be more impressive than having no client experience. And when you do go to apply for jobs, your portfolio will be a big asset.
Secondly, freelancing will help you understand clients' needs and how the freelancing process works. You might even decide you prefer working as a freelancer full-time, so you won't need to look for jobs.
Finally, freelancing can help boost your confidence and earn money in the process – two things that will come in handy as you move forward in your career.
So how do you get started? The best way to land your first client is by searching for jobs related to your area of expertise on websites like Upwork, Fiverr, and PeoplePerHour.
10. Find a job in digital marketing
Now that you have a good understanding of digital marketing and some working experience, it's time to start applying for jobs and begin your career in this dynamic field.
Make sure you follow these steps when applying for a job:
To make your CV as up-to-date as possible, you need to include your certifications, customer testimonials, and work experience.
It is okay if you haven't earned a degree from a college or university, and don't hide the fact from your employer. For employers, it is important to know their skills and how they can use them to help them with their campaigns.
Be on time when you are asked for an interview (whether a physical interview or one online).
It would be best to familiarize yourself with the company and its services, who the manager was when the company was founded, and so on to prepare for the interview.
It is always advisable to not tell them the theory (since they already know this) but the practical steps you would follow to accomplish the specific task when they ask you a question that is a bit technical.
Be honest when you don't know the answer to a question. Rather than giving a wrong answer, it is best to say "I do not know" rather than saying "I am not sure."
Don't be afraid to be yourself. You do not have to panic at this point. It is important to learn from your mistakes if you do not do well in this interview and then apply again for the next interview.
11. Set up an agency for digital marketing
The digital marketing industry is booming, and many ways to get involved without worrying about degrees or job interviews. One way to get started is to start your digital marketing agency.
While it will be difficult initially, anyone can do it with the right approach and patience. In addition to digital marketing skills, you'll also need to be able to manage a business and work with remote teams.
You won't know everything from day one, but don't get stressed – stay positive and look for the big picture. Finding new clients is the most challenging part of having a digital marketing agency.
Advertising is generally not an option because the costs are high, so the most efficient way is through blogging. With hard work and dedication, anyone can be successful in the digital marketing industry.
12. Create a brand that works
To be a successful digital marketing professional, you must have a strong personal brand. Your brand sets you apart from others in the industry and ensures that you are recognized as an expert.
Several ways to build your brand include writing articles, speaking at conferences, and networking with other professionals. However, the most important way to build your brand is to produce high-quality work that helps your clients achieve their objectives.
By producing consistently excellent work, you will develop a reputation as a trusted expert, which will, in turn, attract more clients and help you build your business. 
Digital marketing skills you can learn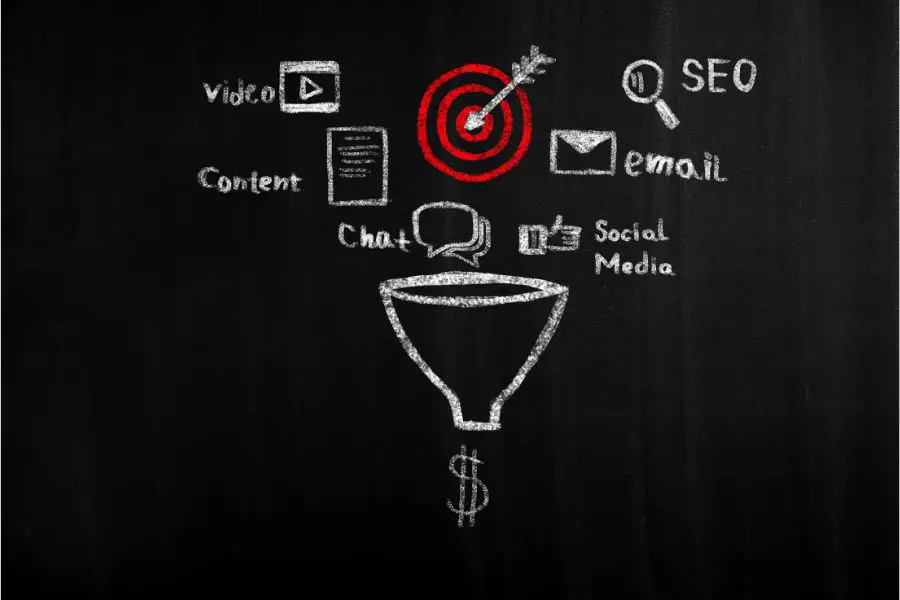 There are many digital marketing skills that you can learn without a degree. And, with the right approach, you can land a job in this field without any problems.
Here are some of the most important skills you should focus on:
• Search Engine Marketing (SEM)
Even if you create compelling, creative, and persuasive content, no one will see it.
As part of learning digital marketing, you'll learn search engine optimization (SEO), how to create content that will rank high on search engine results, and how to maximize paid advertising efforts in search engines using tools like Google Ads.
• Email Marketing
Email marketing is a key component of any digital marketing campaign. To be successful, it is essential to design emails that will pique the interest of your target audience and encourage them to open and read the message.
There are several things to keep in mind when designing your email:
Make sure the subject line is clear and concise.
Keep the body of the email brief and to the point.
Ensure to include a call to action that incentivizes the reader to take the desired action, such as clicking through to your website or making a purchase. 
• Social Media Marketing
In today's digital age, social media is a powerful tool that can reach a wide audience with minimal effort.
However, simply having a social media account is not enough. To be truly effective, businesses must have a well-defined social media strategy. This strategy should take into account the company's goals, target audience, and the specific platforms that will be used.
• Content Marketing
Your success as a Digital Marketer will likely be determined by the strength and strategy of your content.
Learning how to produce creative, engaging, and unique content is important, and determining which content is appropriate for audiences is important.
• Inbound Marketing
Inbound marketing aims to learn how to combine and coordinate all of these other digital marketing strategies mentioned here rather than learning a specific skill set.
Combining these online marketing strategies ensures you effectively generate leads and build your customer base.
• Marketing Analytics
Your digital marketing efforts must be measured to yield a positive return on investment.
Analytics tools such as Google Analytics, Google Search Console, and nearly all social media platforms offer robust analytics, which can be useful for understanding a company's customers and consumers and the performance of current digital marketing campaigns.
Related: Digital Marketing
How to find and apply for your first digital marketing job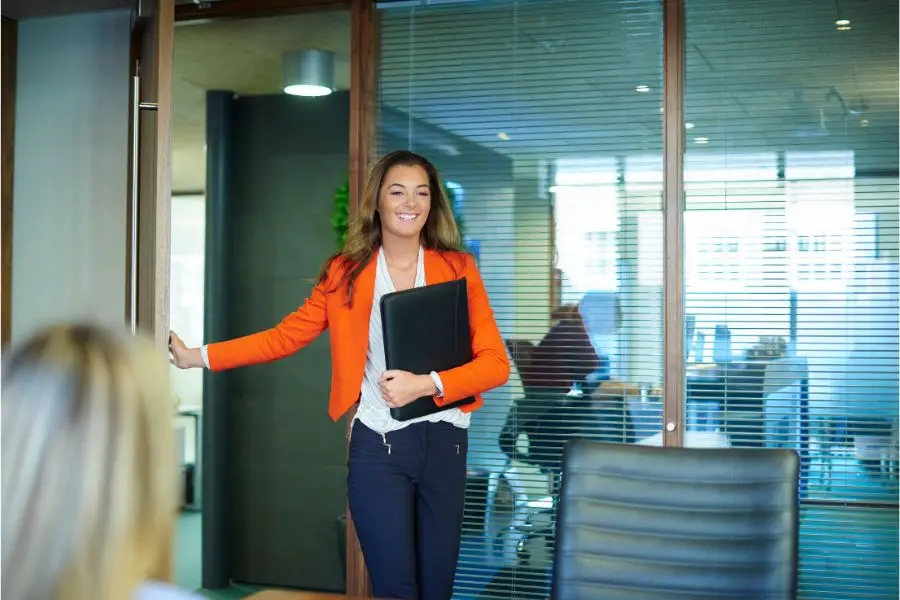 Here are some tips for finding your first marketing job after establishing your experience and profile.
→ Internships
One of the best ways to get started in a career in marketing is by interning at a company in the industry. Not only will you learn about the day-to-day work of a marketing professional, but you'll also get a foot in the door at a company you might want to work for after graduation.
There are two types of internships: paid and unpaid. Unpaid internships are more common, although they may offer college credit instead of pay. Paid internships are typically offered by larger companies and are more competitive. Either way, an internship can be a great way to get your start in marketing.
You can also check with your college's career center or reach out directly to companies you're interested in.
→ Learn about marketing apprenticeships.
If you're unsure whether marketing is the right field for you, or if you're looking for an alternative to a traditional internship, consider finding a marketing apprenticeship.
Apprenticeships are typically paid positions that combine on-the-job training with classroom instruction. To find an apprenticeship, start by searching the U.S. Department of Labor's Apprenticeship Finder.
→ Join an agency as a marketing employee
Working at a marketing agency is a great way to get exposure to various clients and industries. And, because agencies typically work with multiple clients at once, you'll have the opportunity to learn how to manage projects and campaigns effectively.
To find a job at a marketing agency, start by searching Indeed, Glassdoor, and LinkedIn. You can also reach out to agencies directly to inquire about open positions.
→ Identify your dream company, and pitch it to them.
If there's a particular company you want to work for, don't wait for them to post an opening – reach out and pitch yourself instead. Whether you want to work in-house or at an agency, your goal should be to find a position that's a good fit for your skills and interests.
To get started, look at the company's website and social media channels to understand its marketing strategy and the types of campaigns they run. Then, reach out with your resume and a pitch for why you'd be a great fit for the team.
You can also check job boards like Indeed and LinkedIn or contact companies directly to inquire about open positions.
Conclusion
And that's it! You now know how to start your career in digital marketing. Be sure to subscribe to our blog for more tips and advice on breaking into the industry. Good luck on your job hunt and we can't wait to see what you achieve in your digital marketing career!
FAQ
How do I break into marketing with no experience?
You could start by looking for internships or entry-level positions at marketing agencies or companies focusing on marketing and advertising. You could also look for volunteer opportunities or freelance work in marketing to get some experience and develop your skills.
Is marketing hard to get into?
Marketing is a field that requires both creative and analytical thinking. If you're the type who enjoys coming up with new ideas and loves to analyze data, then marketing may be a good fit for you. However, marketing is also highly competitive, so it's important to know before getting started.
What qualifications do you need for a marketing manager?
To be a marketing manager, you need at least a bachelor's degree in marketing, business, or a related field. Additionally, it is helpful to have experience in marketing or sales, as well as experience with market research and managing campaigns. Some employers also prefer candidates who have a master's degree in business administration (MBA) with a focus on marketing.
How many years does it take to become a marketing manager?
It takes about five years to become a marketing manager. However, it also depends on your experience, skills, and education.
What does an entry-level marketing position do?
An entry-level marketing position is responsible for developing and executing marketing plans and campaigns. They work with different teams within the company to develop strategies that will increase brand awareness and drive sales.
Is marketing a low-paying career?
Some people may find that they are not paid as much as they would like early on in their marketing career. Still, perseverance and determination make it possible to move up the corporate ladder and earn a higher salary. Overall, marketing can be a very rewarding career choice with many opportunities for growth and advancement.