Disclaimer: We sometimes use affiliate links in our content. For more information, visit our Disclaimer Page. 
In any workplace, there are bound to be a few incompetent employees. Naturally, this can cause significant problems, especially if that person is in a position of power. So how can you expose an incompetent coworker without risking your job?
In this article, we will discuss ten ways to do just that! We will also cover the signs of an incompetent coworker, so you can identify them before it's too late.
10 ways how to expose an incompetent coworker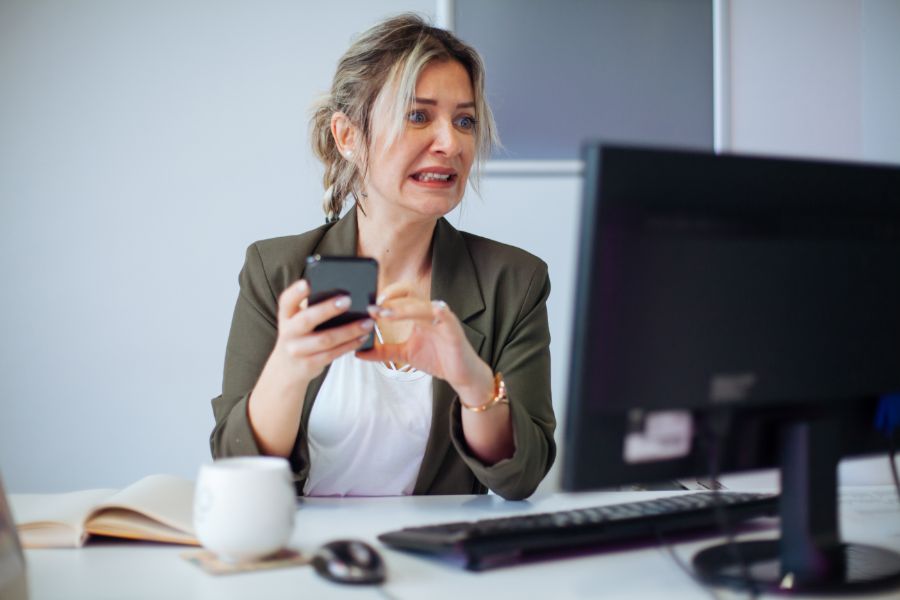 If you are a team leader or another employee, here are a few ways to expose their incompetence and hopefully get them fired.
1. Choose the right time to talk
If you have a lazy coworker, you must talk to your boss about the situation. But, first, you need to explain the situation to your boss so they can understand what is happening.
It's also essential to find a time when both you and your boss are free so that you can have their full attention. If you try to talk to your boss when they are busy, they may not be able to understand everything that you are saying.
This can lead to your meeting going wrong and your boss thinking that you are just complaining about a coworker. Instead, schedule an appointment with your boss and explain the situation so they can help resolve it.
2. Document Everything
Solid proof is essential to support your claim if you face difficulty at work because of an incompetent coworker.
This evidence will be crucial in confirming your statement and point. To get this proof, you should gather evidence of how your coworker behaves and how it affects the company.
This could include their text messages, other coworkers' testimony, progress on the project they couldn't complete, emails, or meeting notes. Having this kind of solid evidence will be a great help in confirming your claim and getting the support you need from management.
3. Embrace Your Coworker's Incompetence
It's essential to be careful when addressing a coworker's incompetent performance. If you're the only one who has noticed, it may be best to keep quiet.
However, it may be worth approaching your boss if multiple colleagues have observed the same behavior. Make sure to have solid evidence before making any accusations.
By having others who can attest to the behavior, you'll be in a much better position to speak to your boss about the issue. Incompetent performance can lead to big problems down the line, so it's important to nip it in the bud as soon as possible.
4. Describe the coworker in detail
It is always a good idea to be prepared before you go to your boss with a problem. This is especially true if the problem involves a coworker. After all, you will need to be able to explain the situation clearly and convincingly to get the results you want.
One of the best ways to prepare for a meeting with your boss is to write down everything you know about the incompetent performance of your coworker.
Include specific examples of what they have done wrong and how it has impacted you and the company. This will ensure you do not forget any key points when speaking with your boss. Additionally, it will allow you to collect your thoughts and logically present them.
5. Keep your focus on your job
Getting caught up in judging a coworker's job performance can be easy, especially if we think they're not living up to their potential.
However, the Washington Post warns that this can distract us from doing our job to the best of our ability. They suggest that instead of sitting in judgment of our coworkers, we should focus on what we need to do to be successful and set high goals for ourselves.
This way, we can stay focused on our work and not get overwhelmed by trying to keep track of someone else's performance. If we're feeling overwhelmed by our workload, we should seek clarification of priorities and the duties of each team member.
6. Don't have to fight the situation
Incompetent coworkers can lead to several problems for the company, including decreased productivity, decreased morale, and increased turnover.
However, it's essential to avoid making it an us vs. them the situation. You don't want to make it look like a war situation. Instead, try to work with your coworkers to find solutions to the problem.
Make it clear that the incompetent worker is not a good example for others, but don't say your coworker is clumsy and you are more competent. It can lead to backlash from your boss and other coworkers.
By working together, you can find a way to improve the situation and help the company succeed.
7. Shorten Your Meeting
Make sure that your meeting lasts less than 15 minutes. It is important that your boss understands your concerns and addresses them as soon as possible. The discussion should also be kept short and to the point to get the most out of it.
As a result, you will not have time to exaggerate the situation and negatively criticize it, so you won't have time to do so. Telling your boss why that coworker needs to be replaced is a matter of being professional but firm at the same time.
8. Suggestions for changing duties
A crucial part of your success on the job is making sure you're meeting (and hopefully exceeding) your employer's expectations.
The best way to do this is to review your job description and ensure you understand what is expected of you. Then, if there are areas where you could be doing more or where your skills could be better utilized, talk to your supervisor about changing your work assignments.
It's also essential to ensure that everyone on your team meets the same standards. If you have a coworker not meeting the company's expectations, talk to your supervisor about additional training for that coworker or the entire department.
By proactively managing your career and ensuring that everyone on your team is meeting the company's standards, you'll be positioning yourself for success.
9. Provide solutions
It can be frustrating to work with incompetent coworkers. You may feel like you're doing all the work while they coast by.
However, it's important to remember that talking to incompetent coworkers from a critical, authoritative perspective will not help the situation. On the contrary, it's more likely to alienate them and damage your working relationship.
Instead, try approaching them with kindness and an offer of support. Ask if there's anything you can do to help them understand their job tasks or improve their performance. This could significantly affect their competence level and your working relationship.
10. Await their response
If they don't respond, wait until they do and then leave. If your boss doesn't want to investigate, you can ask him to take his time.
In addition, he can speak with the incompetent employee about the problem. As a result, the boss can verify your claims and make an informed decision. Make an informed decision instead of rushing your boss. You will appear impatient if you do this. Ensure your boss understands why they must let them go.
Additionally, you are willing to take responsibility for the incompetent coworker's behavior. Ensure that your boss understands the need for his assistance.
Related: How To Deal with Incompetent Coworkers
How to Spot an Incompetent Coworker?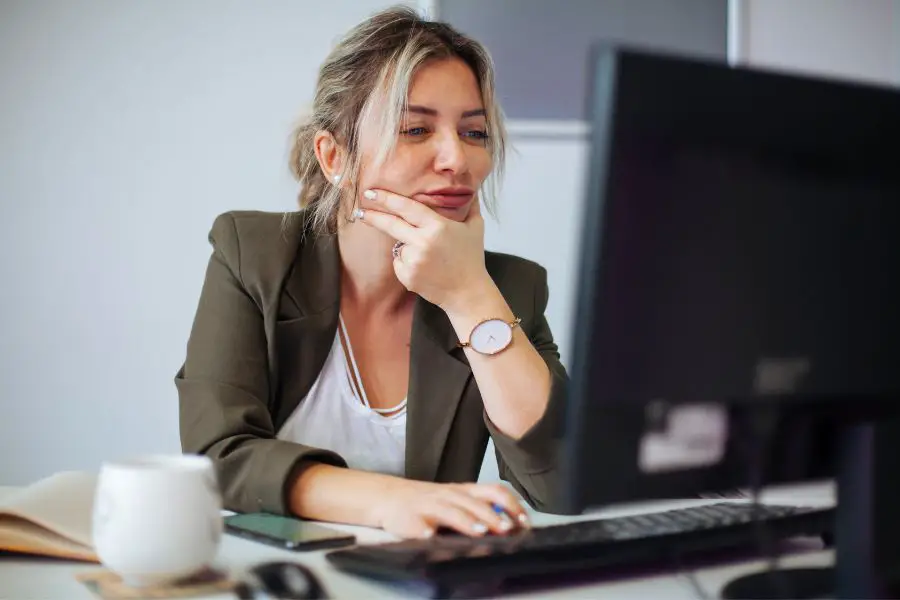 Here are some ways to spot and deal with incompetent coworkers before too much damage is done.
→ They never do any work
Incompetent coworkers are often the ones who never seem to do any work. They avoid taking on assignments, and if they do take them on, they half-ass them. This lack of work ethic can end up dragging down the whole team.
If you have a coworker who never seems to do any work, talk to them about it. See if they're just slacking off or if they're truly incompetent. If they're just slacking off, you may be able to motivate them to do better. But if they're incompetent, it may be best to distance yourself from them.
→ Listening to others is not essential to them
Incompetent coworkers can be a real hindrance to any project. They don't listen to the concerns of others and think that their own opinion is the only one that matters. This can lead to arguments and conflict within the team.
In addition, they often don't respect the authority of their seniors and bosses. This can create an environment of tension and mistrust. As a result, incompetent coworkers often lack the advanced skills necessary for success.
→ Taking the initiative is not something they do
They rarely take the initiative on their projects and often do not even consider it. Regardless of hinitiativer large the job is, the importance of Initiative cannot be overstated.
However, they are merely tool operators that do nothing for the advancement of the business in any way.
→ Failure to follow through
It is essential to be aware that they ask you to do the same thing merely because they cannot figure it out independently. The coworker didn't take notes when you explained the matter in detail, and you have already described it in detail to him.
As you follow up on the progress of a coworker's task, you notice that they are skeptical about it, even when you have given them the job they need to do.
→ Negatively affect others' work
Incompetent coworkers can be a tremendous drain on productivity. They don't know how to work well with others or perform their job, which can negatively affect the rest of the team. As a result, they can ruin morale for an entire team and hamper productivity.
In some cases, their laziness or negativity might lead to conflict within the group. Incompetent coworkers can be a significant problem, and trying to resolve the situation as best as possible is essential.
→ Mistakes they make frequently
Coworkers like these frequently make mistakes and perform below expectations. They don't perform well or generously even when told how to act. Additionally, their incorrect work is not taken into account.
Rather than accepting responsibility for their mistakes, they try to blame others. Unfortunately, such people can't hide their wrongdoing for very long.
Related: How To Deal With Employees Who Don't Respect You
Conclusion
So, you think you have an incompetent coworker? It can be tough to tell, but some signs may point to trouble. In this article, we've outlined ten ways to deal with the problem.
Keep in mind that it is essential to proceed with caution. You don't want to risk your job by exposing an incompetent colleague without a plan.
FAQ
How do you tell a coworker they are incompetent?
If you are friendly with the coworker in question, you could start by pulling them aside for a chat. Express your concerns and explain why you think they might not be cut out for the job. Be sure to give specific examples. If they are receptive to your feedback, suggest some resources or methods they can use to improve their skills.
How do you deal with a useless coworker?
You can speak to your boss about the situation if the coworker is slacking off and not pulling their weight. However, your boss may be unaware of the problem, especially if the coworker is good at hiding their lack of productivity.
How do you expose a lazy coworker?
The best way to expose a lazy coworker is to document their behavior. This can be done by keeping track of the times they take extended breaks, leave early, or arrive late.
How do you get rid of an incompetent coworker?
It depends on the situation if you ask how to eliminate a coworker who is not competent. If this is someone who was just hired and is not working out, you can talk to your boss about letting this person go. Most likely, they will understand and agree with you.