Disclaimer: We sometimes use affiliate links in our content. For more information, visit our Disclaimer Page. 
Are you dreaming of working in Europe as an American? You're not alone. The idea of living and working in one of the European countries is enticing for many people. The continent offers a rich history, diverse cultures, and some of the best work-life balance opportunities in the world.
In this article, we'll explore how to work in Europe as an American, covering everything from visas and work permits to job searches and adapting to the European way of life.

1. Understanding the Basics: Visas and Work Permits
Before you start packing your bags, it's essential to understand the different types of visas and work permits required to work in Europe as an American.
1.1 Valid Passport
First things first: ensure you have a valid passport. Your passport should be valid for at least six months beyond your intended stay in any European country. If your passport is set to expire soon, renew it before applying for a visa or work permit.
1.2 Visas and Work Permits
To legally work in Europe as an American, you'll need a work visa and a work permit. Each European country has its own specific requirements, so it's crucial to research the country where you plan to work.
1.2.1 Work Visa
A work visa, also known as an employment visa, grants permission for non-EU citizens to enter a European country for employment purposes. In most European countries, you'll need to secure a job offer and obtain an employment contract before applying for a work visa.
1.2.2 Work Permit
A work permit, or EU work permit, allows you to work in an EU member country legally. This permit is usually tied to a specific job and employer. In some cases, highly skilled professionals, such as IT specialists or engineers, may be eligible for an EU Blue Card, which offers additional benefits like easier family reunification and long-term residency rights.
1.2.3 Schengen Visa
For short-term stays (up to 90 days within a 180-day period), Americans may need a Schengen visa when traveling to certain European countries. The Schengen Area comprises 27 European nations that have abolished passport control at their mutual borders.
While American citizens can enter Schengen countries without a visa for tourism or business purposes, a Schengen visa may be necessary for other reasons, like internships or short-term work assignments.
Related: How To Ask Someone For a Job Opportunity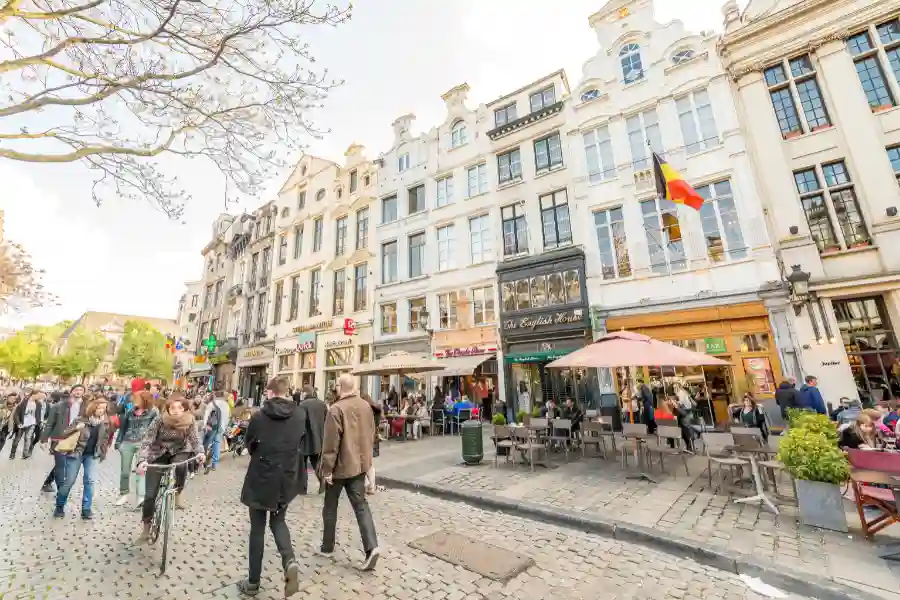 2. Job Search: Tips and Tricks for Finding Work in Europe
Once you have a clear understanding of the visa and work permit requirements, it's time to focus on your job search. Here are some essential tips and strategies for finding a job in Europe as an American:
2.1 Tailor Your Resume to European Standards
European and American resumes have some key differences. European resumes are typically more compact and follow a reverse chronological order. Be sure to adapt your resume to European standards and include relevant information like language knowledge and academic qualifications.
In addition, some countries require a photograph on the resume, so be prepared to provide identical photos when applying for jobs in Europe.
2.2 Research Job Opportunities and Major Industries
Research the job opportunities and major industries in your preferred European countries. Some industries have a higher demand for skilled workers, such as IT, healthcare, and engineering. Consider focusing your job search on these sectors to increase your chances of securing a job in Europe.
2.3 Utilize Online Job Websites and Recruitment Agencies
Take advantage of online job websites and recruitment agencies specializing in international placements. Websites like Indeed, Monster, and LinkedIn are excellent resources for job seekers looking to work in Europe as an American. Additionally, consider working with a recruitment agency that focuses on your industry or field of expertise, as they may have access to job opportunities not listed on public job boards.
2.4 Develop Foreign Language Skills
While English is widely spoken in many European countries, having foreign language skills can significantly increase your chances of finding a job in Europe. Proficiency in the local language can be a deciding factor when employers choose between a local candidate and an American citizen.
Invest time in learning the language of your target country and consider taking a language proficiency test to showcase your language knowledge on your resume.
2.5 Network with Professionals in Your Field
Networking is crucial when looking for a job in Europe. Attend industry events, conferences, and workshops in your target country to meet professionals and potential employers. Join online forums and social media groups relevant to your industry and engage with people working in European companies.
Building relationships and expanding your network can lead to job opportunities that may not be publicly advertised.
2.6 Consider International Companies and Government Jobs
Multinational companies and international organizations, such as the United Nations or US overseas entities, often have job openings in European countries. These organizations may be more inclined to hire American citizens due to their global nature and familiarity with US employment laws.
Additionally, government jobs, such as those within US embassies or consulates, can provide an opportunity to work in Europe as an American.
2.7 Explore Seasonal Jobs and the Hospitality Industry
If you're struggling to find a full-time job in Europe, consider looking for seasonal work or positions within the hospitality industry. Many European countries require additional workers during the tourism season, and jobs in hotels, restaurants, or tourist attractions can be an excellent way to gain experience and immerse yourself in the local culture.
While these positions may not be your ultimate career goal, they can be a stepping stone to finding a more permanent job in Europe.
Related: How to Ask for an Extension on a Job Offer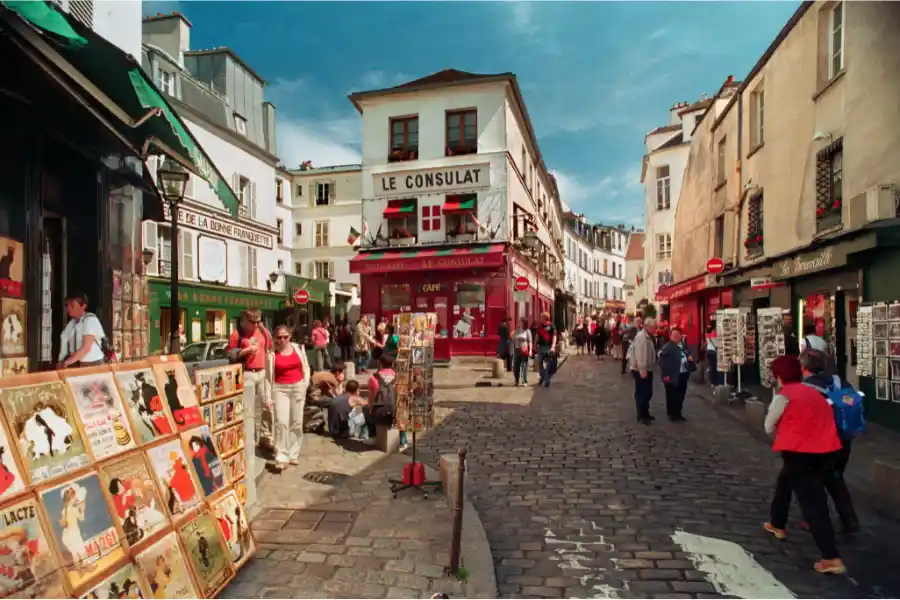 3. Adapting to European Work Culture
Working in a European country can be a significant change from the American work environment. To succeed and enjoy your time abroad, it's essential to adapt to the local work culture. Here are some factors to consider:
3.1 Work-Life Balance
European countries often prioritize work-life balance more than the United States. Employees in Europe may enjoy more generous vacation time, parental leave policies, and shorter working hours. Embrace this culture and use your time off to explore the amazing continent and experience all it has to offer.
3.2 Hierarchies and Decision-Making
Workplace hierarchies and decision-making processes can vary significantly between European countries and the United States. In some countries, like Germany or France, organizations may have a more formal structure, while Nordic countries may lean towards a flatter hierarchy. Be prepared to adapt your communication style and approach to decision-making based on the local work culture.
3.3 Business Etiquette
Business etiquette in European countries can differ from American customs. Pay attention to how your colleagues dress, their communication styles, and their approach to meetings and social interactions. When in doubt, observe and follow the lead of your coworkers to avoid inadvertently violating any cultural norms.
3.4 Legal Requirements and Employment Laws
Familiarize yourself with the employment laws and regulations of your host country. These laws can affect your work hours, vacation time, sick leave, and other aspects of your employment contract. Understanding these regulations can help you advocate for your rights and ensure a smooth working experience in Europe as an American.
Related: How To Know a Job is Right For You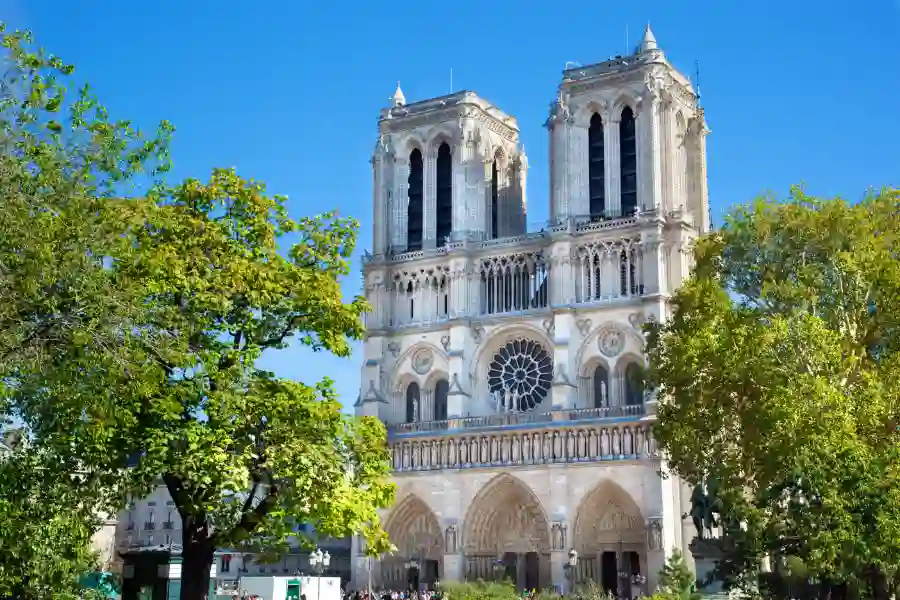 4. Top European Countries for Americans to Work In
While many European countries offer unique opportunities and experiences for Americans looking to work abroad, some destinations are particularly popular due to their job market, English language proficiency, and overall quality of life. Here are some top European countries for Americans to consider when planning to work in Europe:
4.1 Germany
Germany is an economic powerhouse with a strong job market for skilled workers, particularly in fields such as engineering, IT, and healthcare. The country is known for its high-quality education system, affordable healthcare, and excellent work-life balance. While German language skills are essential for many positions, large multinational companies often use English as their business language.
4.2 The United Kingdom
Despite Brexit, the United Kingdom remains a popular destination for Americans looking to work in Europe. As an English-speaking country, the UK offers a more accessible job market for those without foreign language skills. London, as one of the world's leading financial centers, provides numerous job opportunities in finance, management consulting, and technology.
4.3 The Netherlands
The Netherlands is known for its progressive work culture, excellent work-life balance, and high proficiency in English. Major cities like Amsterdam and Rotterdam are global tech hubs, offering job opportunities for skilled professionals in the IT, design, and creative industries.
4.4 Ireland
Ireland's thriving economy, English-speaking population, and friendly culture make it an attractive destination for Americans. The country is home to many multinational companies, particularly in the technology and pharmaceutical sectors, creating job opportunities for skilled workers. Ireland's capital, Dublin, is a vibrant city with a young, international workforce and a growing startup scene.
4.5 Spain
Spain offers a rich cultural experience and a more relaxed work environment compared to some other European countries. The country's tourism and hospitality industries provide numerous job opportunities, particularly for English speakers. In addition, major cities like Barcelona and Madrid are becoming increasingly attractive for tech professionals and young entrepreneurs.
4.6 France
France is a popular destination for Americans looking to work in Europe, thanks to its cultural heritage, world-renowned cuisine, and a strong economy. Paris, as one of the world's leading financial centers, offers job opportunities in various industries, such as fashion, finance, and luxury goods. However, proficiency in the French language is typically required for most positions.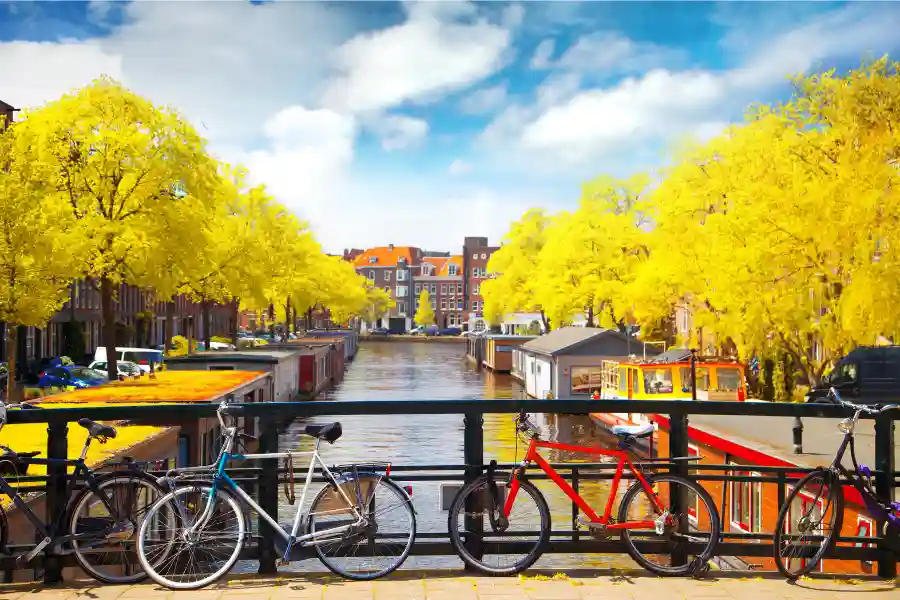 5. Preparing for Your Move to Europe
Once you've secured a job offer and sorted out the necessary visas and permits, it's time to prepare for your move to Europe. Here are some essential steps to ensure a smooth transition:
5.1 Secure Housing
Before moving to your new European country, research housing options in your destination city. Many countries have websites and online forums dedicated to helping ex-pats find accommodations.
Additionally, consider contacting your new employer or colleagues for advice on neighborhoods and local housing resources. You may also want to arrange temporary housing initially, giving you time to explore the area and find a suitable long-term place to live.
5.2 Get Health Insurance
Health insurance is a vital aspect of living and working in Europe as an American. Research your host country's healthcare system and insurance requirements for ex-pats.
Your new employer may provide health insurance as part of your employment contract, but make sure you understand the coverage and any additional requirements. It's also a good idea to have travel insurance that covers you during your initial move.
5.3 Open a Bank Account
Having a local bank account can make managing your finances easier while living abroad. Research the banking options available in your host country and choose a bank that offers services tailored to ex-pats or international customers. Some European banks may require you to have a residence permit or employment contract proof before opening an account, so make sure you have the necessary documentation.
5.4 Familiarize Yourself with Local Customs and Culture
Take the time to learn about your new country's customs, traditions, and cultural norms. Understanding local etiquette and social norms will help you adapt quickly and build positive relationships with your colleagues and neighbors. Consider taking a language or cultural course before moving to fully immerse yourself in your new environment.
5.5 Stay Connected with Friends and Family Back Home
Moving to a new country can be challenging, and it's essential to maintain your support network back home. Stay in touch with friends and family through phone calls, video chats, and social media. Sharing your experiences and staying connected can help alleviate homesickness and provide a sense of stability during your transition.
5.6 Network and Build Relationships Locally
As you settle into your new life in Europe, make an effort to build connections with locals and other ex-pats. Attend networking events, join clubs or organizations, and participate in local activities. Building relationships with people in your new city will help you feel more connected and supported in your new environment.
Conclusion
Working in Europe as an American can be a life-changing experience, offering personal growth, exciting career opportunities, and the chance to explore a new culture. By researching job opportunities, understanding visa requirements, and adapting to local work culture, you can successfully find and secure a job in Europe.
With careful preparation and a sense of adventure, you can embark on an unforgettable journey and make the most of your time living and working on this amazing continent.
Remember that each European country has its unique job market, visa requirements, and work culture, so it's crucial to research and understand the specific context of your chosen destination. Be prepared to invest time and effort into learning the local language, as it can significantly increase your job prospects and enhance your overall experience.