Disclaimer: We sometimes use affiliate links in our content. For more information, visit our Disclaimer Page. 
Having a strong resume is essential when it comes to the competitive job market in the United States. However, what if we told you that some of your most valuable assets and experiences might not be listed on your resume? This is where the power of hidden talents comes into play.
By identifying and showcasing your hidden skills, you can set yourself apart from other job candidates and contribute to your professional growth. In this article, we will explore the importance of unveiling hidden talents that may not be immediately apparent on your resume and how to leverage them to succeed in the U.S. job market.
Key Takeaways:
Hidden skills are valuable assets in today's job market.
Identifying and showcasing hidden talents can help you stand out from other job candidates.
Unveiling hidden skills can contribute to your professional growth and lead to new opportunities.
Leveraging hidden talents effectively requires translating them into marketable skills.
Continuous growth and development are essential in refining and expanding your skill set.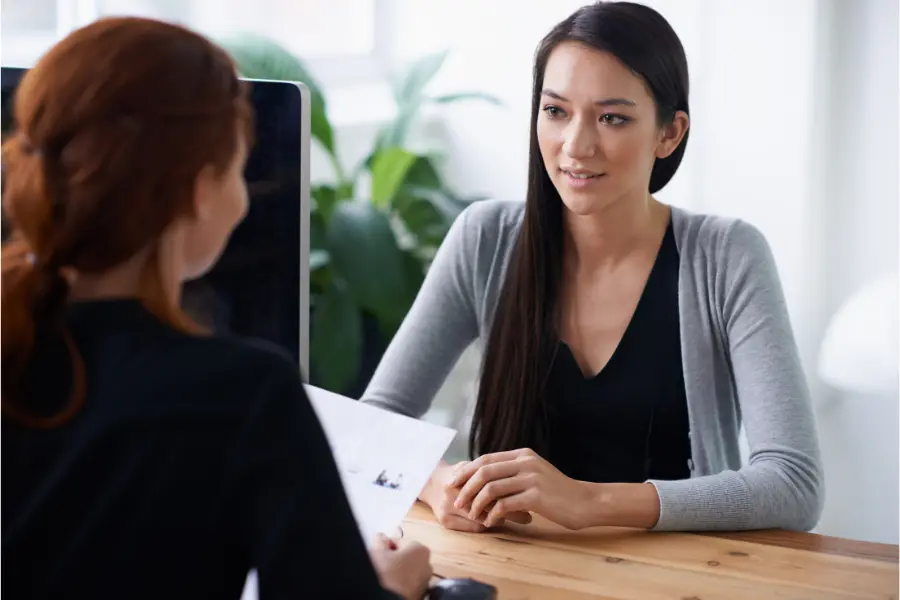 How To Answer "Tell Me Something That's Not on Your Resume"?
Today's job market is highly competitive, and standing out from the crowd can be challenging. That's where your hidden talents come in. By showcasing unique skills and experiences that may not be immediately apparent on your resume, you can differentiate yourself from other applicants and increase your chances of landing your dream job.
But what exactly is the value of these hidden talents? For one, they demonstrate that you are a well-rounded individual with a diverse skill set. This can attract employers looking for candidates with various perspectives and approaches.
Additionally, hidden talents can make you more memorable to potential employers. If you have a skill or experience that sets you apart from other applicants, you are more likely to stick in the recruiter's mind and be considered for the role.
Unique Skills That Make You Stand Out
Some examples of hidden talents that can make you stand out include:
Foreign language proficiency
Creative problem-solving abilities
Public speaking or presentation skills
Software or technical expertise
Leadership or teamwork experience
These unique skills can give you an advantage over other candidates, even if they are not directly related to the job you are applying for. By highlighting these talents and demonstrating how they can be applied to the role, you can make a compelling argument for why you are the best candidate for the job.
Identifying Your Hidden Talents
To reap the benefits of your hidden talents, it's crucial to identify them first. This requires a process of self-reflection and introspection. Take the time to think deeply about your professional and personal experiences and analyze the skills and qualities that allowed you to succeed in those situations.
Consider asking for feedback from colleagues, mentors or friends. They may have insights into your strengths that you may not have considered. Additionally, take assessments to identify your personality type, strengths, and values. These results may reveal attributes and skills that you can leverage.
Through self-reflection, feedback, and assessments, you can build a comprehensive picture of your unique talents and potential areas for growth.
Translating Hidden Talents into Marketable Skills
Identifying your hidden talents is just the beginning. The real challenge is translating them into marketable skills relevant to the job market. Marketable skills are those that employers are actively seeking when recruiting candidates for available positions.
It is essential to showcase how your hidden talents can be transferred and adapted to new environments through transferable skills. These skills can be applied to various roles and industries, making you a versatile candidate. For example, suppose you have a talent for public speaking. This can be translated into skills such as effective communication, persuasion, and negotiation, which are valuable in many different roles and industries.
| Marketable Skills | Transferable Skills |
| --- | --- |
| Leadership | Team management, decision-making, problem-solving |
| Project management | Time management, organization, planning |
| Customer service | Communication, adaptability, conflict resolution |
When showcasing your hidden talents, it's crucial to provide specific examples of how they have been applied to achieve positive outcomes. For instance, if you have a talent for graphic design, highlight how your designs have increased website traffic or social media engagement for your previous employer.
Finally, have confidence in your skills and experiences. Remember to highlight your key accomplishments that may not immediately appear on your resume. You are a unique asset to any potential employer, and your hidden talents set you apart from other candidates.
Leveraging Hidden Talents in Your Resume
Your resume is your first impression on potential employers, and it's essential to showcase your hidden talents effectively. You can significantly impact your resume by optimizing with key accomplishments and experiences that may not be immediately apparent. Here are some strategies for leveraging your hidden talents in your resume:
Highlight Key Accomplishments
When drafting your resume, include a section dedicated to key accomplishments. Include specific examples of when you utilized your hidden talents to achieve success. This could be anything from leading a successful project to improving a process that resulted in increased revenue.
Showcase Your Transferable Skills
Your hidden talents may not be directly related to the job you are applying for, but that doesn't mean they aren't valuable. Highlight transferable skills that demonstrate your ability to adapt and learn quickly. For example, if you have a talent for learning new languages, this showcases your ability to pick up new skills and adapt to new environments.
Use Active Language
Use active, action-oriented language to describe your experiences. This language helps to engage potential employers and highlights the impact of your hidden talents. Use verbs such as "led," "innovated," and "implemented" to showcase your abilities.
Tailor Your Resume to Each Job
When applying for different jobs, make sure to tailor your resume to each specific job description. Highlight the skills and experiences most relevant to the position, and ensure you effectively showcase your hidden talents.
Showcasing Hidden Talents in Interviews
Interviews are the perfect opportunity to showcase your hidden talents and stand out from other applicants. Storytelling is a powerful tool to captivate the interviewer and make your unique skills and experiences memorable.
Crafting Your Story
When asked behavioral questions like "Tell me about a time when…" or "Give me an example of…", use this chance to share a story that highlights your hidden talent.
"During my previous role as a marketing coordinator, I was tasked with organizing a corporate event with a tight budget. I have always been a creative problem-solver and found a way to leverage my graphic design skills, allowing us to create eye-catching marketing materials in-house, saving us thousands of dollars in outsourcing costs."
You showcase your unique skill set and evidence of your past successes by providing specific examples like the one above.
Highlighting Your Accomplishments
Another way to showcase your hidden talents is by highlighting key accomplishments in your previous roles that may not immediately appear on your resume. By doing so, you are demonstrating the value you can bring to the potential employer.
| | |
| --- | --- |
| Resume Statement: | "Managed social media accounts for company X." |
| Accomplishment Statement: | "Increased company X's Instagram following by 25% within the first six months by implementing targeted social media campaigns." |
Instead of simply listing your job duties, focus on the achievements and results you have delivered.
Providing Specific Examples
When showcasing your hidden talents, you must provide specific examples of how you have applied these skills in past experiences.
Start by identifying the skills you want to highlight.
Think of specific examples of when you have used these skills.
Be prepared to explain the impact of using your hidden talents professionally.
By providing concrete examples, you demonstrate that you have a proven track record of utilizing these unique skills to achieve positive results.
Showcasing your hidden talents during an interview is a great way to differentiate yourself from other candidates and demonstrate the value you can bring to the company. You can effectively showcase your unique skill set by crafting engaging stories, highlighting accomplishments, and providing specific examples.
Leveraging Hidden Talents on Social Media
Social media has become essential for job seekers to build brands and showcase their unique skills and talents. By leveraging hidden talents on social media, you can establish an online presence to help you stand out in a crowded job market.
The key to success on social media is personal branding. Personal branding is the practice of marketing yourself and your career as a brand. It involves creating a strong online presence that showcases your unique skills, experiences, and personality.
Personal Branding
Personal branding involves several steps and strategies to build an online presence that reflects your hidden talents. These include:
Defining your brand: Identify your unique skills, experiences, and values that distinguish you from others in your field.
Creating a consistent visual identity: Use a professional headshot and create a cohesive theme across all your social media profiles.
Engaging with your audience: Post regularly and engage with your audience by responding to comments and messages.
Showcasing Hidden Talents
Once you have established your brand, it's time to showcase your hidden talents on social media. Here are some strategies for doing so:
Post about your accomplishments: Share your successes, achievements, and projects demonstrating your unique skills.
Create content showcasing your skills: Write blog posts, create videos, or design graphics highlighting your hidden talents.
Show your personality: Share personal stories and experiences demonstrating your character and values.
Engage with industry leaders: Follow and interact with influential people to establish your credibility and build your network.
Online Presence
Finally, it's essential to maintain a professional online presence that aligns with your brand. Here are some tips for doing so:
Do a social media audit: Review your social media profiles to ensure they align with your brand and are free of controversial or inappropriate content.
Optimize your profiles: Use keywords related to your hidden talents in your descriptions and headlines to improve your search visibility.
Stay active and engaged: Regularly post and engage with your audience to maintain your online presence and grow your following.
Enhancing Personal Growth Through Hidden Talents
Embracing your hidden talents can contribute not only to your professional growth but also to your personal development. Uncovering and nurturing your unique skills opens new possibilities and a more fulfilling career path. However, it's not just about showcasing your talents to potential employers; it's also about using them to enhance personal growth and self-improvement.
Self-improvement is an ongoing process that involves continuous learning and development. Discovering and nurturing your hidden talents is just one way to grow and evolve as an individual constantly. By stepping outside your comfort zone and exploring new areas of interest, you can challenge yourself to learn new skills and expand your knowledge base.
Continuous Learning
One of the keys to personal growth is continuous learning. This means seeking new opportunities to expand your skill set and knowledge base. There are endless ways to learn and grow, whether taking a course, attending a workshop, or reading a book.
Consider taking courses or workshops that align with your hidden talents and interests. For example, if you have a talent for graphic design, you could take a web design course or attend a typography workshop. Continuously developing your skills helps you stay current and relevant in your industry and keeps you engaged and motivated.
Personal Development
Personal development is also an essential aspect of enhancing personal growth. This involves taking a holistic approach to your well-being, focusing on mental health, physical health, and overall happiness.
You can boost your mental health and overall well-being by nurturing your hidden talents and pursuing activities that bring you joy and fulfillment. Additionally, taking care of your physical health through exercise and healthy eating can also contribute to personal development.
Pursuing Lifelong Learning
Pursuing lifelong learning is another way to enhance personal growth through your hidden talents. This means continuously seeking out new knowledge and experiences throughout your life. By staying curious and open-minded, you can expand your perspective and better understand the world around you.
Networking and Collaboration Opportunities
Unveiling your hidden talents can offer various networking and collaboration opportunities in your industry. When you showcase unique skills and experiences, you can attract like-minded individuals and potential employers, opening doors to new career prospects and collaborations. Networking opportunities can lead to access to not publicly advertised jobs, and collaboration can help you develop new skills and gain exposure to different working styles and approaches.
Industry connections can be made through various channels, such as attending industry events, following influencers on social media, and joining online forums, where professionals in your field interact when networking; individuals should not be solely focused on gaining a new job but on building relationships that can bring future benefits.
Types of Networking
Personal Networking: This type of networking involves contacting friends, family, and acquaintances to inquire about relevant job openings. This method is useful when seeking referrals in the early stages of job hunting.
Professional Networking: Professional networking involves building relationships with individuals in your industry and seeking opportunities to learn from or collaborate with them. Trade shows, conferences, and industry-specific events are great venues for professional networking.
Collaboration Benefits
Collaboration can offer various benefits, from skill development to exposure to new perspectives. Here are a few:
Shared Learning: Collaborating with individuals with different skill sets can provide a new learning experience, improving your problem-solving abilities and broadening your perspective.
Increased Productivity: Collaboration allows individuals to split tasks and delegate responsibilities, increasing productivity.
Building Trusted Relationships: Collaboration can lead to building long-term trusted connections to help you in your future endeavors.
Participating actively and offering ideas during collaborations is essential to showcase your unique skills and abilities. Collaboration opportunities can also help you develop transferable skills such as communication, project management, and leadership skills, which are highly sought after in the job market.
Overcoming Challenges and Obstacles
Revealing your hidden talents may come with its own set of challenges and obstacles. You may face skepticism or even resistance from employers reluctant to hire individuals with non-traditional skill sets. However, with resilience and adaptability, you can overcome these challenges and continue to pursue your goals.
One way to overcome these obstacles is to highlight your transferable skills. These skills can be applied across various industries and job positions, regardless of your experience. By showcasing these skills, you can prove to potential employers that you are a valuable asset, even if your background or qualifications may not align with their typical hiring criteria.
Another way to overcome challenges is to remain adaptable. In a rapidly changing job market, being open to learning new skills and taking on new challenges is crucial. This can mean being willing to take on roles that may not be exactly what you were originally looking for, but that allows you to showcase your talents and gain valuable experience.
Resilience is also key. It is important to remember that rejection is a natural part of the job search process and does not necessarily reflect your abilities or potential. By maintaining a positive attitude and persevering through the inevitable setbacks, you can continue to pursue your goals and ultimately succeed in your professional journey.
Continuous Growth and Development
Discovering and embracing your hidden talents is the first step toward achieving professional growth. To maximize your potential, engaging in continuous growth and development is important.
Whether through formal education, online courses, or on-the-job learning, continuous learning is vital to staying competitive in today's rapidly evolving job market. By actively seeking out opportunities for professional development, you can stay ahead of the curve and position yourself for long-term success.
Lifelong Learning
The concept of lifelong learning is becoming increasingly crucial in today's economy. As technology advances and industries shift, individuals willing and able to learn and adapt continuously will be well-equipped to succeed.
Consider enrolling in professional development courses or attending industry conferences to expand your knowledge and skills. Seek mentors or coaches who can guide and challenge you to grow. By embracing a mindset of lifelong learning, you can continue to evolve and develop throughout your career.
Professional Development Opportunities
There are countless opportunities for professional development, from traditional classroom settings to online courses and training programs. Many companies offer employees ongoing learning opportunities, such as workshops and seminars.
Additionally, various online platforms provide access to courses and training programs on various topics, from technical skills to leadership development. Consider exploring these options to broaden your skillset and stay current with industry trends.
The Importance of Continuous Growth
Continuous growth is important for staying competitive in the job market and for personal fulfillment and satisfaction. As you continue to hone your skills and expand your knowledge, you'll feel a sense of accomplishment and pride in your achievements.
Additionally, continuously developing your skills and knowledge can open up new opportunities for career advancement and professional fulfillment. By staying curious, seeking new challenges, and embracing a growth mindset, you'll be well-positioned to achieve your goals and reach your full potential.
Conclusion
Unveiling your hidden talents is crucial for professional growth in the U.S. market. By identifying, translating, and showcasing these skills, you can stand out in a crowded job market and position yourself as a valuable asset to employers. Leveraging your hidden talents in your resume, interviews, and social media presence can increase your chances of landing your dream job.
Embracing your hidden talents can also lead to personal growth and continuous development. By nurturing these skills, you can overcome challenges and obstacles, network and collaborate with like-minded individuals, and open doors to new opportunities. In a competitive job market, continuously refining and expanding your skill set is essential.
Overall, unlocking your hidden skills can profoundly impact your professional and personal life. By embracing lifelong learning and self-improvement, you can maximize your potential and succeed in the U.S. market.
FAQs
Hidden talents hold significant value in the job market as they make you unique and set you apart from others. They can help you stand out and increase your chances of landing opportunities.
You can identify your hidden talents through self-reflection and introspection. Take time to assess your strengths, interests, and experiences to discover the skills that make you a valuable asset to potential employers.
Embracing your hidden talents can contribute to personal growth by allowing you to discover new strengths, improve your skills, and continuously learn. It can lead to a more fulfilling and successful career.
You can leverage your hidden talents on social media by building a strong personal brand and showcasing your unique skills through your online presence. Share relevant content, engage with industry professionals, and highlight your accomplishments.
During interviews, showcase your hidden talents by telling compelling stories that illustrate how you have applied these skills in real-life scenarios. Provide examples and demonstrate the impact of your unique abilities.