Disclaimer: We sometimes use affiliate links in our content. For more information, visit our Disclaimer Page. 
The power of social media in raising brand awareness and reaching your target audience is undisputed. Social media is considered one of the top marketing tools today, and for a good reason. With half the planet being active on social media and different platforms offering options suitable for any brand and business – it's a marketing tool like no other.
But, to be successful on social media and use it to promote your business and brand, you need to have a killer social media strategy. To help you create one, we've made a list of the 12 top tools for a successful marketing campaign in social media.
Let's break it down.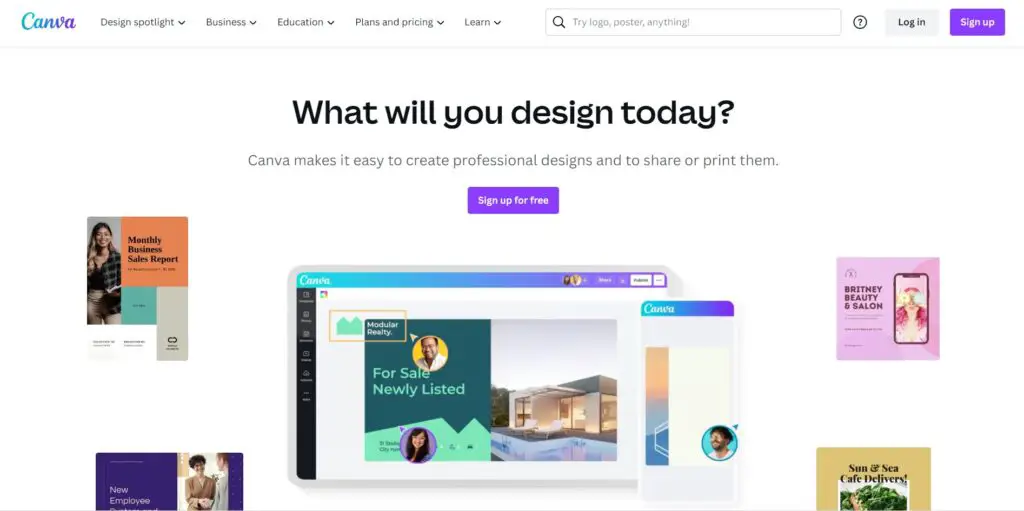 Our brain processes visuals 60.000 times faster than text. And, on social media, grabbing the attention of the reluctant scroller is everything.
This is why to have a successful social media campaign, you need to think about the visuals first.
Canva is a free graphic design tool that is perfect for marketing beginners and those without experience in advanced graphic design.
Here's how the tool works:
You choose the type of design you want to make, e.g., a Facebook ad, Instagram story, YouTube banner, TikTok Video, etc.
You either choose a template or start the design from scratch
You add text, images, shapes, frames, and tons of other visual elements
You adapt the design to your brand colors and personality
Once you finish designing, you simply download the design and upload it to your social media.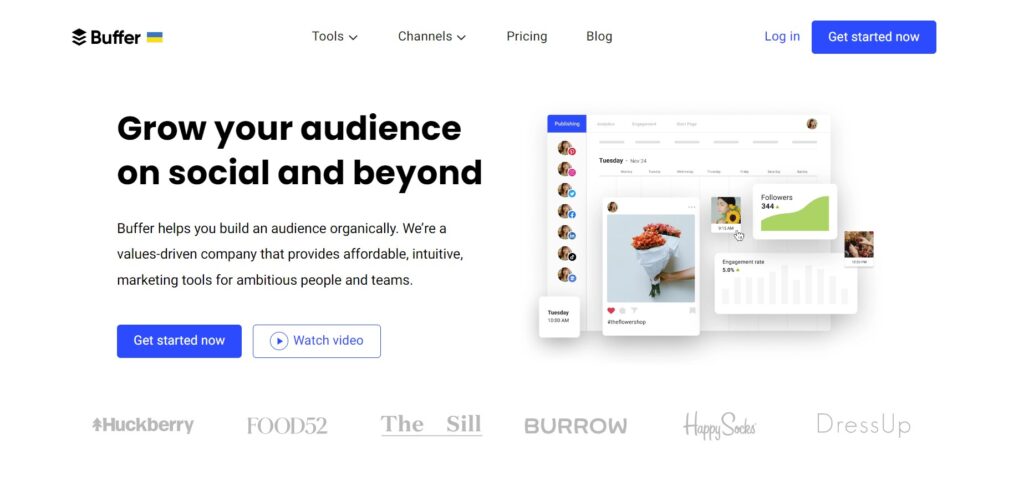 When you're creating a social media campaign, you need to prepare in advance. Planning one day at a time is out of the question. You need to have days or even weeks of content planned upfront. Not to mention there are different platforms to manage, and different posts are designed for each one.
This is exactly why you need a content management tool like Buffer.
Buffer comes with content planning and publishing tools. You can create a queue of posts weeks in advance and change their order on the go. You can set up reminders for posting and track the comments and audience engagement.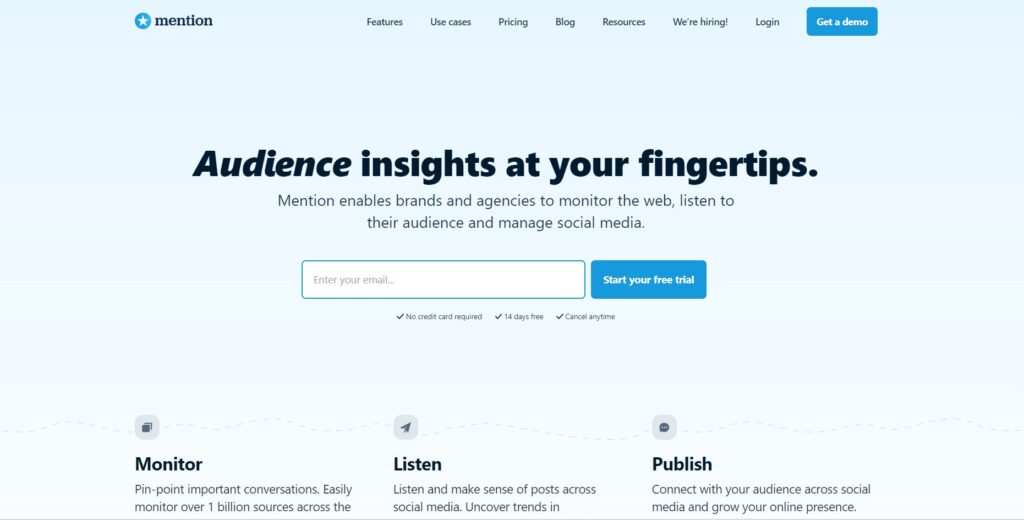 When working on a social media campaign, social listening is the next big thing on your to-do list. To track the success of your campaigns and understand how your brand's doing, you need to perform social listening.
Mention is a tool designed to help you tick all the social listening boxes:
See what people are saying about your brand and products online
Monitor different sources across the web
Gather and analyze data from separate social media
This helps you understand how your audience perceives you and what you need to change to make things better.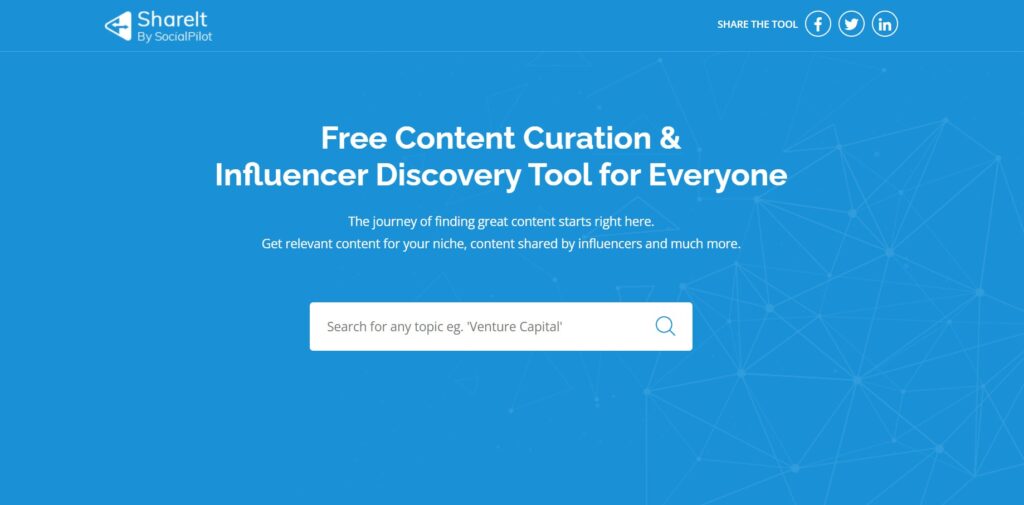 Audience engagement is crucial for social media; you can never let your audience sleep. Unfortunately, you're not always capable of curating fun and engaging content.
ShareIt was designed to help you discover content you can share across your social media. It'll help you find:
Trending topics
Articles on any given topic
Content ideas
Content shared by your favorite influencers
This way, you'll never run out of great ideas to share.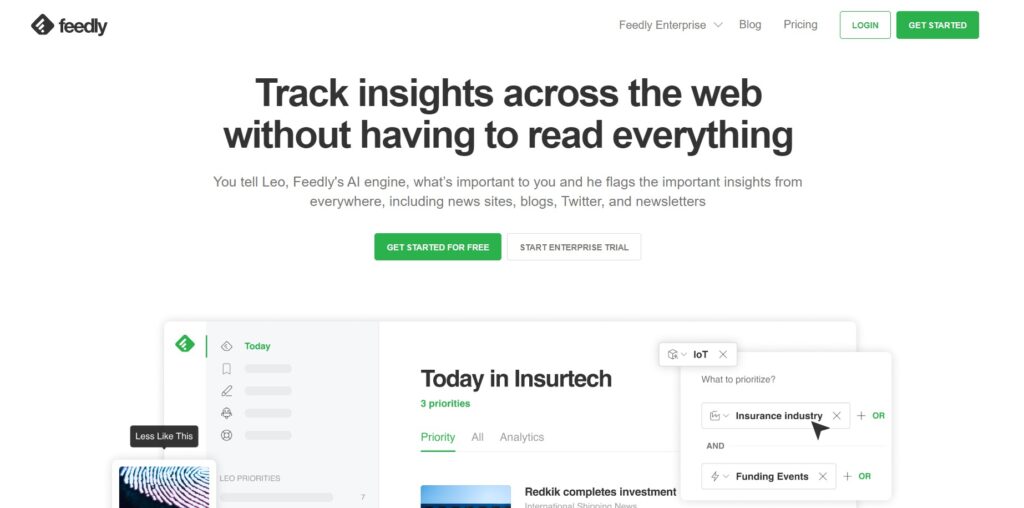 Another great tool for gathering industry and niche news, staying updated, and curating the right type of content is Feedly. It helps you organize all the trusted sources you regularly read in one place.
Feedly's AI engine, called Leo can learn about your interests, keywords, priority topics, and more. Then, it'll filter out the content you don't care for and show you only what you're interested in.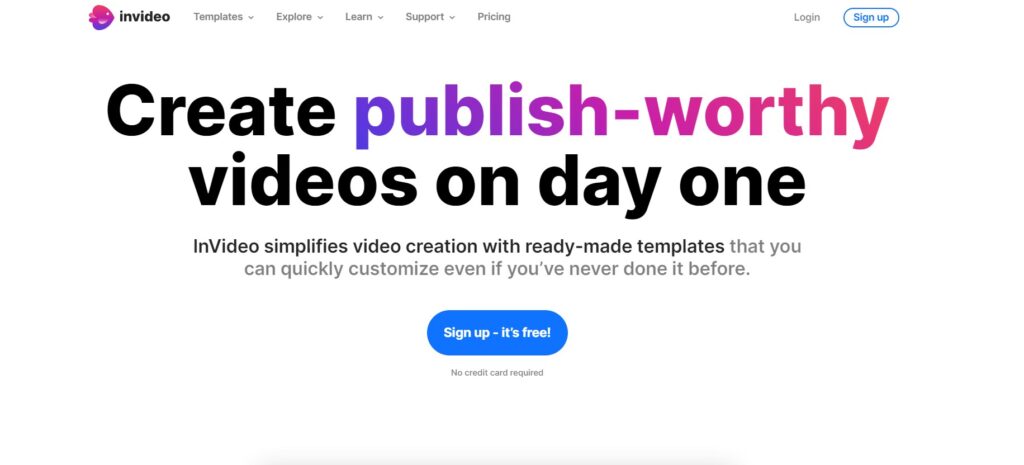 Video content is dominating the social media marketing scene. Research shows that a stunning number of 87% of marketers say it gives them a positive return on investment. This is why everybody needs a video creation tool such as InVideo.
With InVideo, you can make great social media videos, even if you're a beginner. They have ready-made templates you can customize by adding your logo, music, product images, and more.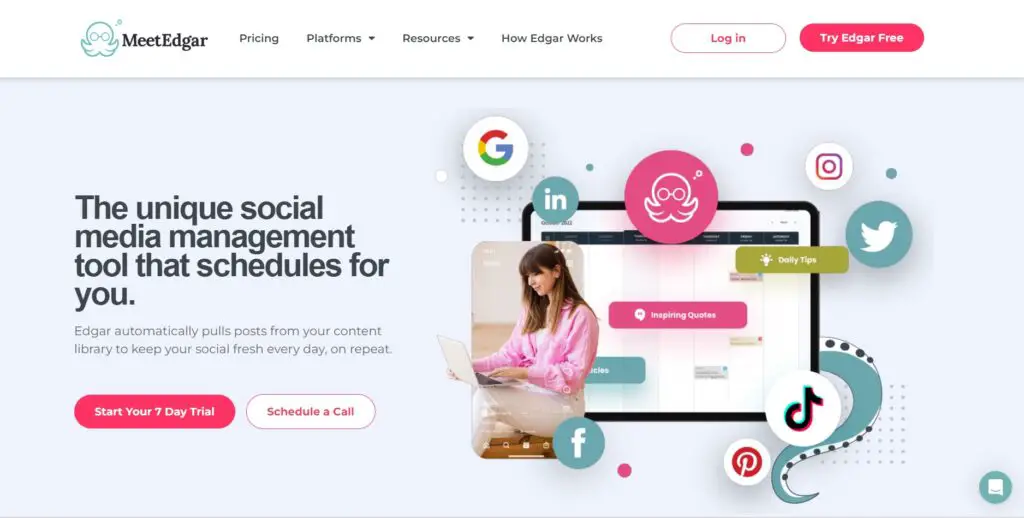 Repurposing old content can also be a good way to escape the author's block and always have something to say. MeetEdgar will turn your old content evergreen by reposting it and giving it a new purpose.
You can categorize old content by type to make sure there's a different type of old content posted regularly.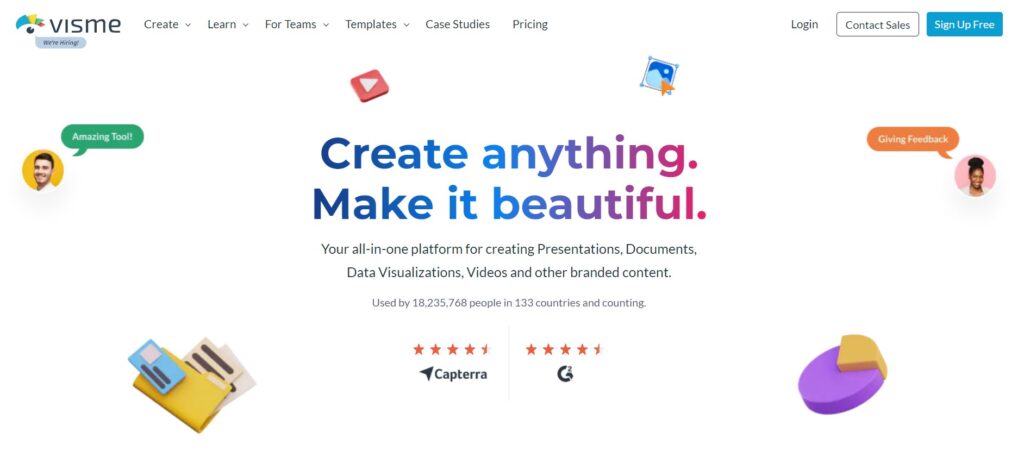 If you've never considered the power of infographics and data presentation, you need to take a look at Visme's features. Visme is a tool that will transform boring information into engaging and easy-to-understand social content.
Let's say you want to visually present the global translation rates per word. Visme will let you create charts, graphs, tables, statistical reports, and more. What used to be a dull-looking table with numbers is now a fun visual presentation.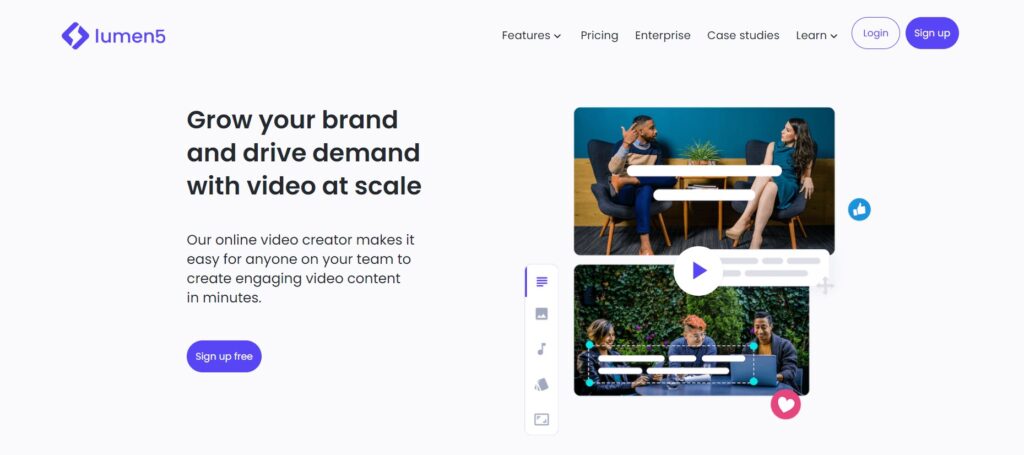 Another great tool for quickly creating video content is Lumen5. It allows you to transform your written content into a fun and engaging social media video.
Let's say you have a blog post written. After uploading it to Lumen5, the tool will instantly create a storyboard with scenes you can control. They allow you to upload your images and videos or use something from their database of Shutterstock visuals.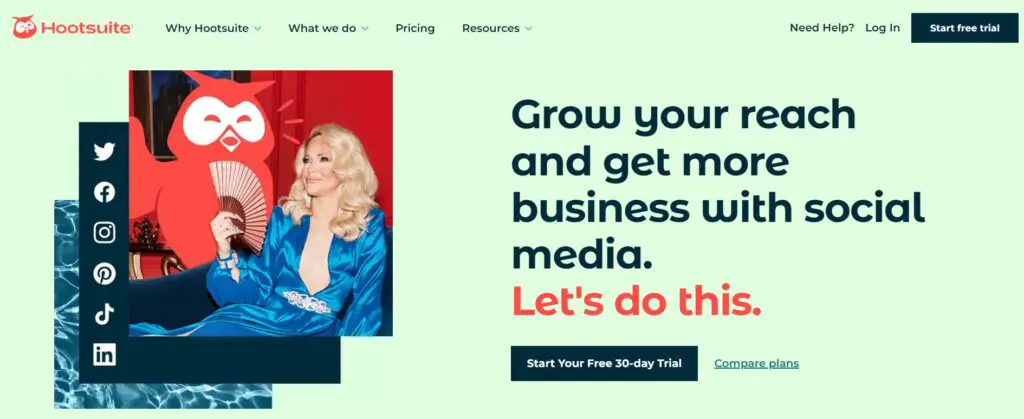 If you're working on a more complex social media campaign for multiple platforms, you need to go big with Hootsuite. It's a trusted and popular content management tool that allows you to:
Keep track of all your social profiles
Plan and schedule content
Monitor trends and competitors
Get useful insight
It's perfect if you're running localized profiles for different countries and markets. If you need to localize your content, you can find more information about translation services that can help. Hootsuite will let you easily upload translated content into your schedule.

Did you know that 90% of information transmitted to the brain is visual?
If you can't afford to create your own professional images, you can use Pexels to find suitable images to help you tell your story on social media. Just type a keyword, and you'll be given dozens of images showing exactly what you need to make a social media post perfect.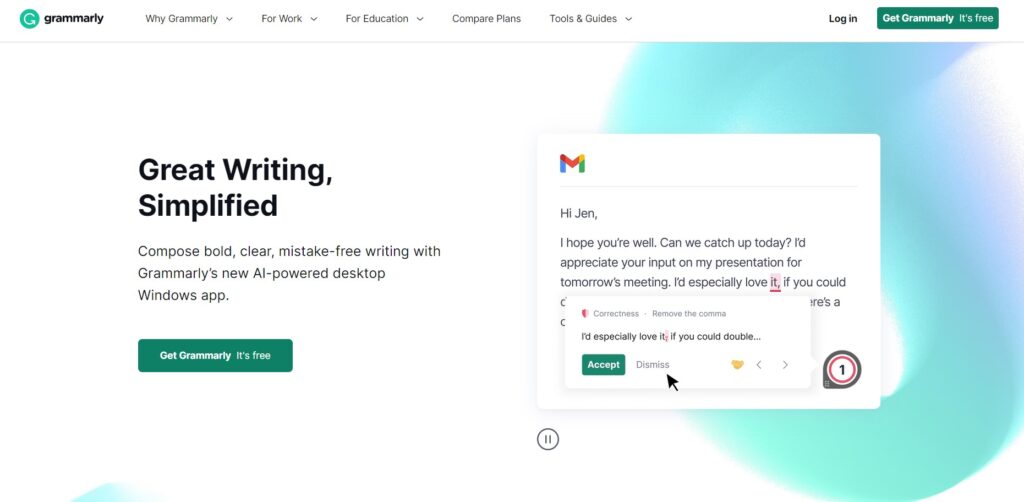 Finally, no social media campaign can be successful without properly written and proofread content. Every word that you tweet, write in a post caption, or add to your video needs to be impeccable.
Grammarly is a highly reliable spell and grammar checker that can detect mistakes and help you remove them.
Grammarly also helps with:
Proper word selection
Punctuation
Writing style
Overall readability. 
If you want to hire a professional to proofread, edit, or even write some of your content, check out Top Essay Writing. Their professional writers can handle such demanding tasks. The important thing is you only publish 100% accurate and polished written content.
Related: Managing Social Media for Small Businesses
Final Thoughts
Creating a social media campaign isn't hard if you've got the right tools to help you. Luckily, there's a trustworthy and efficient tool for all aspects of this process, so you just need to find the one you need.
Use our list to find the best tools for your next social media campaign and launch it with confidence and zero stress.