Disclaimer: We sometimes use affiliate links in our content. For more information, visit our Disclaimer Page. 
Disruptive technologies are those that change the way we do things. They can be game-changing and often cause a paradigm shift in the industry they enter. This blog post will look at the best examples of disruptive technologies from the past few years.
Some of these technologies have already become mainstream, while others are still in their infancy.
What is disruptive technology?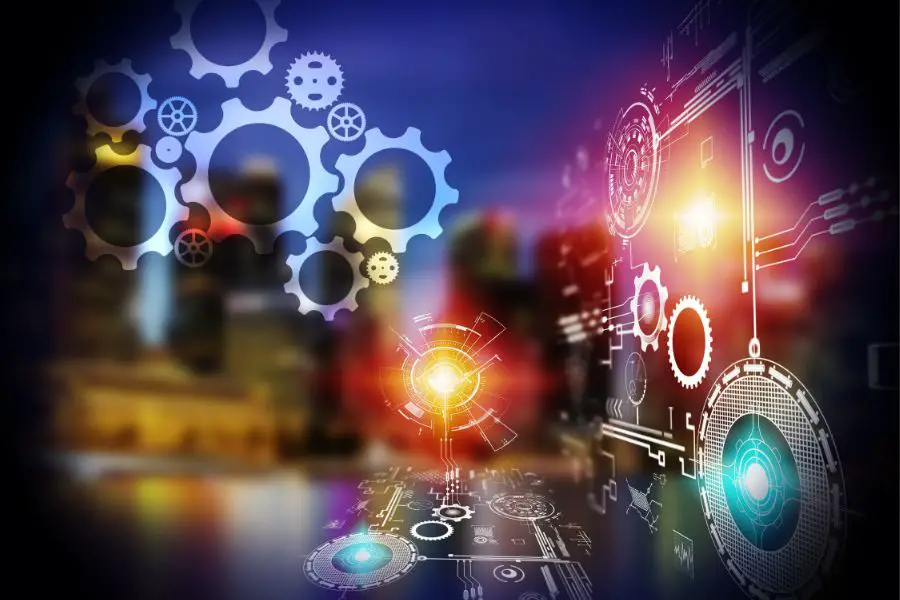 Disruptive technologies are those that alter the way we live, work, and play. They create new markets and often establish their value network. These technologies can make everyday items or processes obsolete, offering notably superior revolutionary benefits.
Some well-known examples of disruptive technologies include the personal computer, the Internet, and social media. More recently, we've seen the rise of mobile technologies like smartphones and tablets and new players in the tech industry, such as electric vehicles, 3D printing, and artificial intelligence.
While disruptive technologies can offer significant advantages over existing solutions, they can also create new challenges and risks. For example, the widespread adoption of social media has led to concerns about data privacy and security, while the growth of artificial intelligence has raised questions about its impact on jobs and society.
As we continue to see the rapid development of new technologies, it's essential to consider both the potential benefits and risks of each one. Disruptive technologies have the power to transform our world for the better, but it's up to us to make sure that we're using them responsibly.
When is something considered a disruptive technology?
Technology is generally considered to be disruptive when it significantly alters the way that people interact with their surroundings or with each other. Disruptive technologies can be found in many areas, including transportation, communication, manufacturing, and personal care. In most cases, these technologies offer a more efficient or convenient way of performing previously difficult or impossible tasks.
One of the most notable examples of disruptive technology is the automobile. The automobile completely transformed how people lived and worked when it was first invented. It allowed people to travel long distances quickly and easily, opening up new business and leisure opportunities. But unfortunately, the automobile also had a significant impact on the environment, as it led to an increase in air pollution and traffic congestion.
Today, many disruptive technologies are changing how we live and work. These technologies include renewable energy sources, such as solar and wind power, providing a more sustainable alternative to traditional fossil fuels. Other examples include 3D printing, which is revolutionizing manufacturing, and biotechnology, which offers new ways to treat and prevent disease.
As you can see, disruptive technologies can profoundly impact our lives. In many cases, they offer a more efficient or convenient way of performing previously difficult or impossible tasks. As we develop new technologies, the list of disruptive technologies will likely continue to grow.
Related: How do Companies Encourage Innovation
20 Best Examples of Disruptive Technologies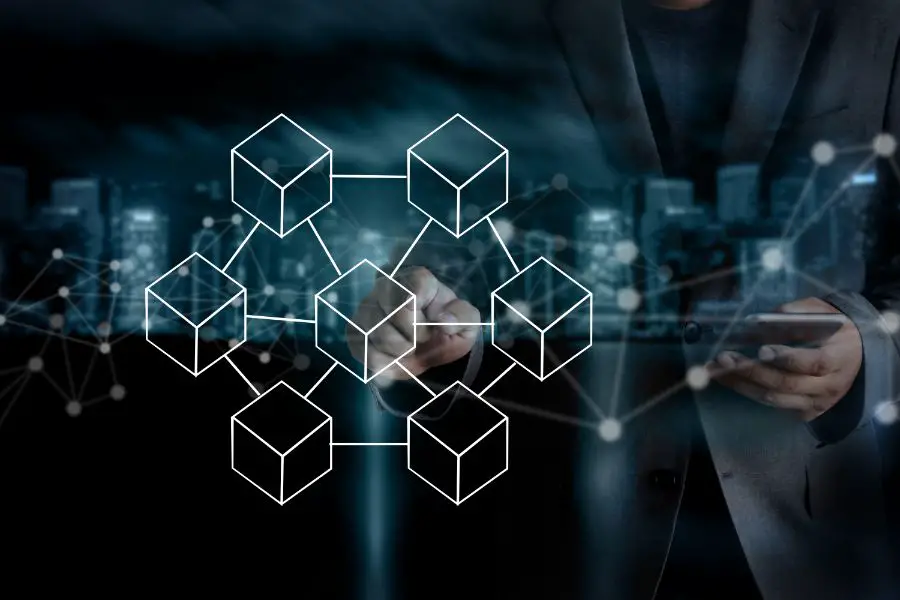 Below is a list of examples of disruptive innovations in technology that have changed the world as we know it.
1. Blockchain
Blockchain technology, one of the most discussed disruptive technologies in recent years, is an example of a blockchain service that uses digital ledger transactions to trade currenchasn'thile this method is still developit'sand hasn't yet reached the general public, it's been labeled a disruptiIt'snnovation revolutionizing online shopping. It's crucial since it involves a cashless payment system that will alter how we pay.
Transactions are verified and facilitated through the blockchain, which does not need a third party to verify or facilitate transactions. As a result, blockchain could significantly reduce transaction costs and enable immediate settlements. Blockchain is still in its infancy, but it has the potential to transform how we do business.
2. Artificial intelligence
Artificial intelligence (AI) is one of the most game-changing technologies today. It has the potential to automate manual processes, making them more efficient and accurate. Additionally, AI can help humans become better decision-makers by providing insights and recommendations.
While AI is still in its early stages, it has already begun to disrupt some industries, including healthcare, finance, and manufacturing. For instance, AI is used to develop personalized cancer treatments and detect financial fraud. As AI continues to evolve, it will likely have an even greater impact on how we live and work.
3. Internet of Things (IoT)
The internet of things (IoT) refers to the network of physical devices, vehicles, and home appliances connected to the internet. These devices are equipped with sensors and processors that collect and transmit data.
IoT has the potential to transform how we live and work. For instance, it can improve efficiency in the workplace and make our homes more comfortable and energy-efficient. Additionally, IoT can enable new business models and create opportunities for companies to develop innovative products and services.
4. Electric Vehicles
Electric vehicles are another disruptive technology that is slowly but surely gaining traction. These vehicles are powered by electricity rather than gasoline and emit far fewer greenhouse gases than traditional gasoline-powered cars. Elehaven'tehicles have existed for many years but haven't gained widespread popularity until recently.
One of the main reasons for this is that the technology has improved significantly, and the cars are now more reliable and have a more extended range. In addition, the charging infrastructure has also improved, making it more convenient to own an electric car. As battery technology continues to improve, electric vehicles will likely become even more popular in the years to come.
5. Virtual Reality
VR headsets transport users into alternate worlds where they can interact with simulated environments. This immersive experience is changing how people play video games and consume other forms of entertainment. One of the most obvious changes is how VR affects how people interact with games.
In traditional gaming, players are confined to a 2D world where they use controllers to interact with the game. VR allows players to enter 3D virtual environments and interact with them using their body movements. This new form of interaction makes games more immersive and realistic. As a result, VR is changing how people play video games and is likely to impact the gaming industry as a whole significantly.
6. Email
Email is one of the most cit'snly used applications on the internet, and it's also one of the oldest. It was first invented in the 1970s and has been through many iterations. Despite its age, email is still a disruptive technology because it has changed our communication.
One of the most significant advantages of email is that it allows for asynchronous communication. This means that people can send and receive messages without having to be online at the same time. This is a massive advantage over traditional forms of communication, such as phone calls and face-to-face meetings, which require both parties to be available simultaneously.
Another advantage of email is that it allows people to communicate with each other from anywhere in the world. This is made possible by the fact that email is not tied to any one location. This is a huge advantage for businesses, as it allows them to communicate with employees and customers located worldwide. An email has already had an existing customer base and a significant impact on how businesses communicate. It is likely to have an even bigger impact in the future.
7. 3D Printing
3D printing is also known as additive manufacturing. It is a process of making three-dimensional solid objects from a digital file. The creation of a 3D printed object is achieved using additive processes. In an additive process, an object is created by laying down successive layers of material until the entire object is created. Each of these layers can be seen as a thinly sliced horizontal cross-section of the eventual object. 
It is used in several industries, such as medical, dental, consumer goods, aerospace, architecture, engineering, and construction. For example, in the medical field, it is used to create prosthetics, implants, and anatomical models. In the dental industry, 3D printing creates crowns, bridges, and implants. Consumer goods produced using this technology include eyewear, footwear, and electronics. In the aerospace industry, 3D printing makes fuel nozzles for jet engines and metal parts for satellites, among other things.
Additionally, in architecture and engineering, it helps create prototypes of objects to test their form, fit and function before they are manufactured using traditional methods. For example, construction companies use 3D printers to print concrete objects such as homes and buildings. 
3D printing has many advantages over traditional manufacturing methods. For example, it allows for creating objects with complex geometries that cannot be created using traditional methods. It is also a faster and more affordable way to produce prototypes and small batches of products. Further, 3D printing does not require tooling or molds, reducing costs and lead times.
8. E-commerce
The e-commerce business model is an innovative way for businesses to operate and for shoppers to purchase goods and services. E-commerce allows companies to reach a larger audience than they would if they were limited to brick-and-mortar locations. In addition, e-commerce makes it possible for startups to get off the ground without needing expensive physical retail locations.
And perhaps most importantly, it offers customers convenience and a wide selection of products that can be shopped for and purchased from the comfort of their own homes. There is no doubt that it has disrupted the retail industry in a big way. And, it seems likely that the e-commerce business model innovation is here to stay.
9. Solar Energy
Solar energy is one of the most promising renewable energy sources. Solar panels capture sunlight and convert it into electricity. Solar energy is a clean and renewable energy source that can power homes, businesses, and even vehicles.
It has many advantages over traditional fossil fuels. It is a clean energy source that does not produce pollution or greenhouse gases. Solar energy is also renewable, meaning it will never run out. And solar panels are becoming more and more efficient, making them a more viable option for powering homes and businesses.
Solar energy is already having a significant impact on the energy industry. It is one of the fastest-growing sources of energy in the world. And, it is expected to play an even more prominent role in the years to come as we work to transition to a clean energy future.
10. GPS systems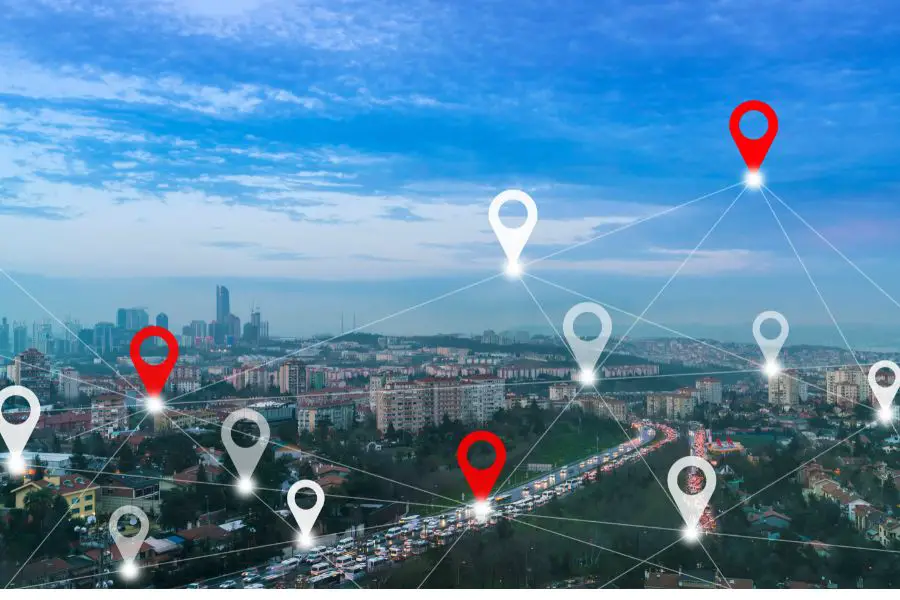 Maps have been used for centuries to understand and navigate the world. They show us where we are in relation to our surroundings and help us plan our route from one place to another. However, paper maps have many lidon'tions. They can be challenging to read and don't always provide accurate or up-to-date information.
In contrast, GPS systems offer many advantages. For example, they are quick and easy to use, provide turn-by-turn directions, and are highly accurate. As a result, GPS systems have become essential for modern travelers, and they will continue to play a vital role in our lives in the future.
11. Mobile Phones
The mobworld'sne market has quickly become one of the world's most competitive and rapidly-growing markets. In just a few short years, mobile phones have gone from being a luxury item to a necessity for many. As a result, existing market players and new entrants are scrambling to gain a market share.
Established companies such as Apple and Samsung have been forced to re-evaluate their product offerings and marketing strategies to stay ahead of the competition. At the same time, new entrants such as Xiaomi and OnePlus have been aggressively targeting the market with their innovative products and aggressive pricing.
The mobile phone market will likely continue to be a major growth area in the coming years. With new technologies and applications being developed all the time, there is no end to innovation and growth in this sector.
12. Ride-sharing apps
Ride-sharing apps have revolutionized the transportation industry, giving customers more options and drivers more flexibility. With a ride-sharing app, customers can order a car to pick them up at their desired location and time. This is often more convenient than calling a traditional taxi cab company, which can require advance notice or may not have cars available when you need one.
For drivers, ride-sharing allows them to work independently, setting their hours and choosing which jobs to accept. This has made ride-sharing a popular option for many people looking for flexible work arrangements. While ride-sharing has created some challenges for traditional taxi companies, it has been a positive development, providing consumers with more choices and drivers with more opportunities.
13. Social media networks
Social media networks have changed the way we communicate and interact with each other. They provide a platform for people to share information, ideas, and thoughts with friends and strangers. Social media has also given rise to new forms of communication, such as live-streaming and messaging apps.
While social media has many benefits, it has also created some challenges. For example, social media can be a breeding ground for cyberbullying and other forms of online harassment. It can also be addictive and lead to feelings of isolation and loneliness. Nonetheless, social media is an important aspect of our daily existence and appears to be gaining popularity.
14. News Websites
The internet has changed the way we consume news. In the past, people relied on newspapers and television news programs to stay informed about current events. However, today, more and more people are turning to online news sources.
There are a number of advantages to using online news sources. They are often updated more frequently than traditional news outlets, offer a more personalized experience, and are usually free to access. While online news sources have some drawbacks, such as a lack of depth in coverage, they are generally considered more convenient and user-friendly than traditional news sources.
15. Online banking
Online banking is another example of how the internet has changed our lives and work. Online banking allows customers to access their bank accounts from anywhere in the world with an internet connection. This means you can check your account balance, transfer funds, and pay bills without visiting a physical bank.
Online banking is convenient, efficient, and secure. However, it is essential to remember that online banking is not without its risks. For example, losing your password or having your account hacked could lose access to your money. Therefore, it is crucial to be vigilant when using online banking services and to choose a reputable and reliable provider.
16. Streaming entertainment
With the rise of streaming entertainment, viewers no longer need to rely on cable networks or local programming to watch their favorite TV shows. Instead, they can simply stream the shows they want to watch online. This convenience has made streaming extremely popular, allowing viewers to observe their favorite shows whenever and wherever they want.
Moreover, streaming services often offer a much broader content selection than traditional cable providers, giving viewers even more options. However, while streaming entertainment has revolutionized how we watch TV, it has also had some adverse effects.
For example, it has made it easier for people to cancel their cable subscriptions, which has led to a decline in revenues for many cable companies. Nonetheless, no one can dispute that streaming entertainment is here to stay, and it appears to be only getting stronger.
17. Web 2.0
The development of Web 2.0 sites was a game-changer for the media landscape. These sites allowed anyone with an internet connection to upload and share content, bypassing traditional gatekeepers like publishing houses. This led to a decline in traditional media as people turned to more engaging content from indie media outlets online.
While some initially saw this as a positive development, it has had some negative consequences. For example, the quality of journalism has declined as publishers cut costs and churn out lower-quality content.
There is also less transparency and accountability, as publications are less likely to fact-check or verify information that users upload. As a result, it is important to be critical of the information you find on Web 2.0 sites and consider the source before you believe anything you read.
18. Digital Cameras
Digital cameras have allowed anyone to take high-quality photos and videos. Unfortunately, this has led to a decline in the demand for traditional film cameras and professional photographers.
While digital cameras are more affordable and accessible than ever before, they have also created a new problem: photo and video overload. With everyone taking and sharing photos and videos, it can be hard to sift through the content to find the gems.
This has led to the rise of social media platforms like Instagram, which curate ayou'rehlight the best content for users. So if you'rInstagram'sor inspiring photography, check out Instagram's explore page.
19. Online encyclopedias
The rise of online encyclopedias like Wikipedia has made it easier for people to access information. This has led to a decline in the demand for traditional print encyclopedias and professional researchers.
While online encyclopedias are a great resource, they also have some drawbacks. For example, anyone can edit a Wikipedia page, meaning the information might not be accurate.
Additionally, online encyclopedias are often biased towards popular culture and current eventsyou'rehey might not havyou'redepth of coverage you're looking for. If you'rit'soking for in-depth information on a topic, it's best to consult a print encyclopedia or a professional researcher.
20. Cross-platfwe'venstant messaging apps
In the past decade, we've seen a proliferation of cross-platform instant messaging apps that have changed how we communicate. These apps allow users to instantly send text, voice, and video messages without relying on traditional SMS or MMS services.
Some popular cross-platform instant messaging apps include WhatsApp, Facebook Messenger, WeChat, and Viber. These apps have been incredibly disruptive, particuThey'ven emerging markets with high SMS rates. They've also changed how we communicate with one another on a day-to-day basis.
21. Online booking sites
Online booking sites like Expedia and Kayak have made it easier than ever for people to book travel accommodations. This has led to a decline in the demand for traditional travel agents and brick-and-mortar travel agencies.
While online booking sites are convenient, they also have some drawbacks. For example, it can be hard to find the best deal on a hotel or flight, as there are often dozens of options to choose from.
Additionally, online booking sites might not always offer the same customer service level as a traditional travel agent. Therefore, consulting with a professional is best toyou'rehe most out of your travel experience if you're planning a complex trip.
22. Automation and Robotics
The rise of automation and robotics is often painted as a dire threat to the employment market. While it is true that robots are increasingly capable of performing many tasks traditionally done by human beings, this is not necessarily a bad thing.
The rise of automation and robotics presents an opportunity for those who are willing to adapt to the changes that are taking place in the workforce. As more and more businesses adopt robots and automated systems, there will be a need for professionals who can program and maintain these machines.
Those who can learn the necessary skills will find themselves in high demand in the years to come. The future of work may be different than what we are used to, but it presents a world of new possibilities for those willing to embrace change.
23. Online advertising
Online advertising has been a disruptive force in the marketing industry, making it possible for companies to target ads to specific demographics. This has led to a decline in the effectiveness of traditional advertising, such as television commercials and print ads.
While online advertising is more effective than traditional advertising, it also has some drawbacks. For example, online ads can be intrusive and annoying. Additionausers'nline advertising is often used to track user's behavior, which raises privacy concerns.
24. Music streaming
Music streaming services, such as Spotify and Apple Music, have become increasingly popular. These services offer users a convenient way to listen to music without downloading or purchasing individual songs or albums.
While music streaming is not a new technology, it has disrupted the music industry. For instance, it has made it easier for listeners to discover new music and created new opportunities for artists to reach a wider audience. Additionally, music streaming has generated new revenue streams for the music industry, such as subscription fees and advertising.
Related: How to Turn Your Idea into Reality
Final Thoughts
While it is true that some disruptive technologies can have negative consequences, such as job loss, it is important to remember that these technologWork'sso present a world of new possibilities for those who are willing to embrace change. Work's future may differ from what we are used to, but it presents a world of new opportunities for those willing to learn the necessary skills.
What do you think is the most disruptive technology of the past decade? Let us know in the comments below!
FAQ
What is an example of disruptive technology?
Some disruptive technologies include electric vehicles, renewable energy sources, 3D printing, and autonomous vehicles. These technologies have the potential to change how we live and work and are already starting to impact traditional industries.
What are the 5 disruptive technologies?
The 5 disruptive technologies are blockchain, artificial intelligence, the internet of things, music streaming, and online advertising.
What is the most game-changing technology?
Artificial intelligence is the most game-changing technology. It has the potential to automate manual processes, making them more efficient and accurate. Additionally, AI can help humans become better decision-makers by providing insights and recommendations.
What are the most disruptive technologies?
The most disruptive technologies are those that have the potential to transform how we live and work. These technologies include blockchain, artificial intelligence, the internet of things, music streaming, and online advertising.
What is the impact of technology on society?
Technology has had a profound impact on society. It has transformedworld'sy we live and work. Additionally, technology has the potential to solve some of the world's most pressing problems, such as climate change and poverty.
How does disruptive change affect an organization?
Disruptive change can be difficult for organizations to manage. It can lead to uncertainty, chaos, and opportunities for growth and innovation. Organizations must have a clear vision, purpose, and strong leadership to successfully navigate disruptive change. Additionally, they need to be adaptable and willing to experiment.
Why is disruptive innovation important in business?
Disruptive innovation is important in business because it can lead to new products, services, and business models. Additionally, disruptive innovation can help organizations be more efficient and effective. Finally, disruptive innovation can create opportunities for growth and competitive advantage.
What is a disruptive change?
A disruptive change is a significant change that disrupts the status quo. It can be either positive or negative and majorly impacts individuals, businesses, and industries.
What is a disruptive change in healthcare?
A disruptive change in healthcare is a change that has the potential to transform how healthcare is delivered. These changes can be technological, economic, social, or political. Disruptive changes in healthcare can lead to new treatments and therapies, improved access to care, and lower costs.
What is disruptive learning?
Disruptive learning is a type of learning that takes place when there is a disruption to the normal flow of information. A changlearner'senvironment can cause a change in how information is presented or a change in the learner's ability to process information.
How can disruptive innovation be managed?
Disruptive innovation can be managed by creating a culture of innovation, encouraging employees to experiment, and investing in research and development. Additionally, organizations must have a clear vision, purpose, and strong leadership. Finally, they need to be adaptable and willing to embrace change.
What is the difference between disruptive and sustaining innovation?
Sustaining innovation is incremental and improves existing products, while disruptive innovation is transformative and creates new products or business models. Disruptive innovation is often more difficult to manage because it can lead to uncertainty and chaos. However, it can also create opportunities for growth and competitive advantage.
What is the t"eory of disruption?
According to the Harvard business review, the theory of disruption is "the process by which a product or service takes root initially in simple applications at the bottom of a m"rket and then relentlessly moves up market, eventually displacing established competitors."