Disclaimer: We sometimes use affiliate links in our content. For more information, visit our Disclaimer Page. 
In today's rapidly evolving technological landscape, the term "disruptive technology" is more than just a buzzword—it's a testament to the transformative power of innovation. At its core, disruptive technology refers to groundbreaking innovations that fundamentally change the way we operate, often making existing methods obsolete and paving the way for entirely new markets and opportunities.
The concept of "disruptive innovation," as coined by Harvard Business School Professor Clayton Christensen, emphasizes not just the groundbreaking nature of these technologies but also their potential to overturn established industries and create new paradigms. Imagine the shift from landline phones to smartphones, or from traditional taxis to ride-sharing platforms; these are classic examples of how disruptive innovations have redefined our world.
As we stand on the threshold of 2023, a fresh wave of technologies is on the horizon, promising to reshape industries in ways we can only begin to imagine. From quantum computing to augmented reality, the innovations of this year are not merely improving existing systems—they're introducing entirely new ways of thinking, operating, and creating value. Whether it's the healthcare sector being transformed by AI-driven diagnostics or the finance industry being revolutionized by blockchain, the opportunities for growth, evolution, and transformation are boundless.
Join us as we delve into the amazing examples of disruptive technology in 2023, exploring the innovations that are not just changing industries but are also redefining the very fabric of our daily lives.
Key Takeaways
Era of Disruptive Technologies: From the decentralizing power of blockchain to the immersive experiences of VR/AR, and from the computational prowess of AI to the interconnected world of IoT, we are witnessing an era of groundbreaking technological innovations that are reshaping industries and our daily lives.
Quantum Leap in Computing: Quantum computing, deeply rooted in the principles of quantum mechanics, is heralded as the next frontier in technology. With its ability to process information at unprecedented speeds and its potential to revolutionize cybersecurity, it's a force set to redefine the computational landscape.
Cloud's Transformative Power: Cloud computing transcends being a mere technological tool. It's democratizing access to high-tech resources, fostering global collaboration, and offering businesses unparalleled agility and scalability, marking a transformative shift in how enterprises operate.
AI's Broad Spectrum Impact: Artificial Intelligence is more than just automation or advanced algorithms. It's a paradigm shift in decision-making, personalization, and business operations, with the potential to disrupt sectors ranging from healthcare to customer service.
The Connected World of IoT: The Internet of Things is binding the digital and physical realms, promising smarter cities and more efficient industries. By enhancing our environment with responsive and intelligent systems, IoT is paving the way for a more integrated and intuitive future.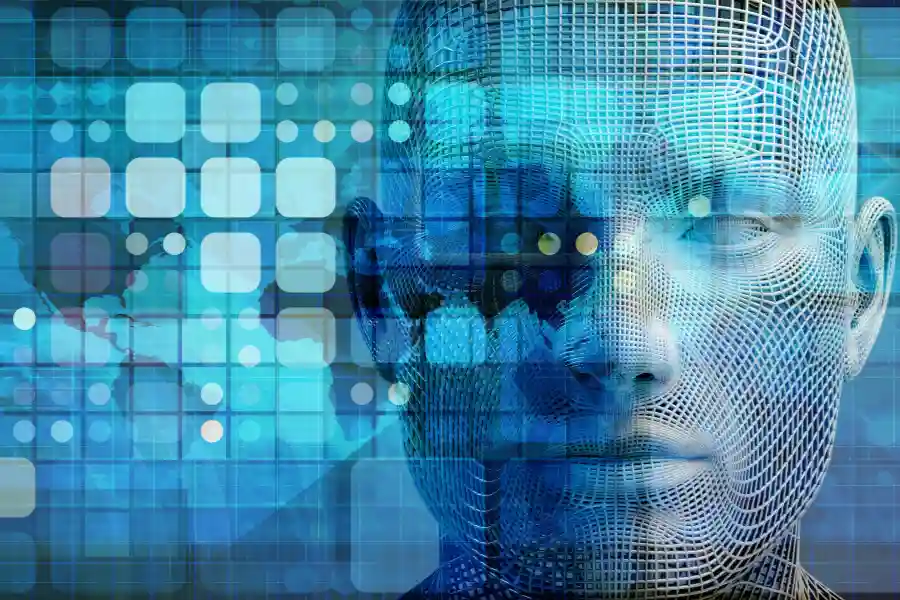 Disruptive Innovation: A Brief Overview
In the realm of business and technology, few terms have garnered as much attention and reverence as "disruptive innovation." But what exactly does it mean? And why has it become such a focal point in discussions about the future?
At its heart, the term was popularized by Harvard Business School Professor Clayton Christensen in his seminal work, "The Innovator's Dilemma." Christensen described disruptive innovation as a process where a smaller company, often with fewer resources, manages to challenge and eventually outpace its bigger, established competitors. This is achieved not by targeting existing customers with better products, but by creating new markets and value networks, rendering the old ones obsolete.
Imagine a startup introducing a product that might initially seem inferior to what's already available, or perhaps it addresses a market segment that established companies have overlooked. Over time, as this product improves and gains traction, it begins to appeal to a broader audience, eventually disrupting the established players and their products.
And therein lies the crux: disruptive technology is not just about invention—it's about revolution. It's the kind of innovation that doesn't just improve the game; it changes the rules entirely. Think about how digital cameras displaced film or how streaming services have transformed the entertainment industry.
For established companies, the rise of disruptive innovations presents a unique challenge. While their size and resources allow them to dominate existing markets, they often find themselves ill-equipped to adapt to the rapid pace of change brought about by disruptive forces. The very practices and structures that made them successful in the past can become their Achilles heel in the face of innovation. Failure to recognize and adapt to these seismic shifts can lead to a loss of market share, or in some cases, complete obsolescence.
In essence, disruptive innovation serves as both a cautionary tale and a beacon of opportunity. For startups and visionaries, it's a roadmap to industry transformation. For established enterprises, it's a reminder of the need for continuous evolution and adaptability in an ever-changing world.
Examples of Disruptive Technology in 2023
As we transition further into the 21st century, the technological landscape continues to evolve at an unprecedented rate. New tools, platforms, and systems emerge, each promising to redefine the way we live, work, and interact. The year 2023 stands out as a hallmark of such transformative changes, with a slew of groundbreaking innovations poised to disrupt conventional paradigms.
From the decentralized promise of blockchain to the immersive experiences offered by virtual reality, these technological marvels aren't just novel concepts; they're harbingers of a new age. Let's embark on a journey, exploring some of the most remarkable disruptive technologies that are shaping the future this year.
1. Blockchain and Blockchain Technology
Often hailed as one of the most groundbreaking innovations of the 21st century, blockchain is much more than the technology underpinning cryptocurrencies like Bitcoin. At its essence, blockchain is a decentralized ledger system, allowing for transparent and immutable record-keeping that is resistant to tampering.
While many associate blockchain predominantly with cryptocurrencies like Bitcoin, its implications stretch far beyond the realm of digital currencies. Platforms like Bitcoin have undeniably transformed the landscape of financial transactions, ushering in an era where peer-to-peer exchanges without intermediaries become not just feasible but commonplace.
The potential of Blockchain Technology
Yet, to pigeonhole blockchain as merely a tool for financial transactions would be an understatement. The technology has the potential to revolutionize a plethora of sectors. Its core attributes of decentralization, transparency, and security position it as a formidable disruptor, capable of challenging intermediaries across a myriad of industries.
Imagine a world where patients have full control over their medical records, seamlessly sharing them with health professionals without the fear of unauthorized access. Or consider an educational system where credentials are instantly verifiable, eliminating the risk of fraudulent qualifications. These are just a glimpse of potential applications extending beyond the confines of cryptocurrencies. From healthcare to education, and from supply chain management to real estate, blockchain's promise is vast and transformative.
2. 3D Printing: Reshaping the Fabrication World
3D printing, often referred to as additive manufacturing, is a marvel that has redefined the boundaries of fabrication and design. At its core, it involves creating three-dimensional objects by layering material based on a digital model. While the idea may seem futuristic to some, its roots trace back several decades. However, it's the recent advancements and accessibility that have propelled 3D printing into the limelight, marking it as a disruptive force in technology.
The disruptive nature of 3D printing isn't just about its method of creation; it's about the doors it opens for innovation. Traditionally, manufacturing involved subtractive methods—starting with a block of material and removing pieces until the desired object was formed. With 3D printing, we start with nothing and add material layer by layer, which not only reduces waste but also allows for intricate designs previously deemed impossible or too costly.
In the realm of manufacturing, 3D printing has ushered in a new era. Gone are the days when prototyping took weeks and required hefty investments. Now, manufacturers can iterate designs rapidly, customizing products to individual preferences and needs. The implications are profound, with industries from aerospace to fashion tapping into its potential.
The Disruption Caused by 3D Printing
But the disruption doesn't stop at accelerated prototyping or waste reduction. The true power of 3D printing lies in its ability to democratize production. Entrepreneurs, hobbyists, and innovators, equipped with a 3D printer, can now bring their visions to life from the comfort of their homes or local workshops. This decentralization of production can potentially challenge established manufacturing giants, leveling the playing field in unprecedented ways.
Furthermore, the technology continues to evolve, offering a competitive edge by producing products faster, more efficiently, and often at a lower cost. Its versatility is evident in its adoption across various sectors. In healthcare, we're seeing custom prosthetics tailored to individual anatomies. In the automotive world, parts can be printed on demand, reducing inventory costs and enabling rapid design changes.
From transforming supply chains to empowering individual creators, 3D printing is not just a technological marvel—it's a testament to human ingenuity, showing us that with the right tools, we can craft the future, one layer at a time.
3. Virtual Reality (VR) and Augmented Reality (AR)
In the ever-expanding universe of technological innovation, two stars have been steadily rising, capturing both our imaginations and attention: Virtual Reality (VR) and Augmented Reality (AR). These immersive technologies, though distinct, share a common goal—to redefine the boundaries of our perceived reality and how we engage with the digital world.
Virtual Reality: Immersing in a Different World
Virtual Reality, as the name suggests, immerses users in a fully digital environment, often so realistic that it's easy to forget the physical space one occupies. Using specialized headsets and sometimes hand-held controllers, users can explore, interact with, and even shape these digital realms.
The potential of VR to disrupt our interaction with technology is profound. It's not just about visual immersion; it's about emotional and experiential immersion. Consider the realm of entertainment. While traditional video streaming lets us watch a story unfold, VR places us directly within the narrative. Whether it's walking beside dinosaurs, embarking on interstellar adventures, or experiencing a musical concert from the front row, VR offers unparalleled experiences. The entertainment industry, recognizing this potential, is rapidly adopting VR, transforming how we consume content and stories.
Augmented Reality: Enhancing the Real World
Augmented Reality, on the other hand, doesn't transport us to a new world; instead, it enhances our current one. By overlaying digital information—whether it's graphics, sounds, or tactile feedback—onto our physical environment, AR bridges the gap between the tangible and the digital.
The disruptive potential of AR stretches across numerous sectors, and its applications are as varied as they are impactful. In the realm of gaming, players can catch virtual creatures in their backyard or solve mysteries intertwined with their surroundings. Retailers, too, have recognized AR's potential: imagine trying on clothes virtually before purchasing, or visualizing how a piece of furniture would look in your living room. By enhancing products and services, AR not only offers convenience but also fosters a deeper, more personalized connection between brands and consumers.
Together, VR and AR are more than just technological novelties. They represent a paradigm shift in how we perceive and interact with both the digital and physical worlds, promising a future where the boundaries between the two are increasingly fluid.
4. Artificial Intelligence (AI): The Brain Behind Tomorrow's Technology
In the modern age, where technology continues its relentless march forward, one innovation stands out not just for its rapid advancements but for its profound implications: Artificial Intelligence, or AI. This captivating blend of computing and cognitive prowess has the potential to redefine not just technology but humanity's role in an increasingly automated world.
What is Artificial Intelligence?
At its essence, Artificial Intelligence represents machines or software that can perform tasks that, until recently, required human intelligence. These tasks range from recognizing patterns and images, understanding and generating human speech, making decisions, and predicting outcomes based on vast amounts of data.
It's crucial to recognize that AI is not merely another iteration of personal computers or a linear progression from previous technological innovations. While PCs and other devices execute tasks based on pre-defined instructions, AI systems learn from data, refining their algorithms and improving their performance over time, often surpassing human capabilities in specific tasks. This ability to learn, adapt, and evolve distinguishes AI from other technologies and places it squarely at the forefront of the technological revolution.
AI as a Disruptive Innovation
The transformative power of AI extends beyond its technical prowess—it has the potential to reshape entire industries, often challenging and upending long-established norms. Its influence is pervasive, touching sectors as varied as the service industry, healthcare, and education.
Let's delve into three tangible examples of AI's profound impact:
Automation: AI-driven robots and software are taking over repetitive tasks in sectors like manufacturing, logistics, and even in office environments. This not only increases efficiency but also allows human workers to focus on more complex and creative tasks.
Decision-making: In sectors like finance, AI algorithms analyze vast datasets to predict market trends, assess risks, and even advise on investment strategies, often with greater accuracy than human analysts.
Customer Service: Chatbots powered by AI now handle customer inquiries, complaints, and even sales on websites and messaging apps. These bots can serve customers round the clock, offering personalized responses based on the data they've gathered.
In summary, Artificial Intelligence is not just a technological advancement—it's a paradigm shift. As it continues to evolve and intertwine with our daily lives, one thing is certain: AI's potential to innovate and transform is boundless, making it one of the most exciting and pivotal technologies of our age.
5. Internet of Things (IoT): Weaving a Web of Connected Intelligence
In the digital tapestry of the 21st century, a pattern emerges that is both intricate and expansive: the Internet of Things, commonly referred to as IoT. This burgeoning network of interconnected devices, spanning from our household appliances to industrial machinery, promises to redefine the very fabric of our daily experiences and business operations.
Introduction to IoT
The Internet of Things is more than just a confluence of devices and the Internet. It represents a paradigm where everyday objects are imbued with intelligence, allowing them to collect data, communicate with other devices, and even make autonomous decisions. This fusion of the physical and digital worlds is powered by sensors, software, and other technologies, enabling objects to interact with both their environment and us in ways previously thought impossible.
IoT stands as a disruptive force in the technological landscape, heralding new business models and transforming industries. Consider the transportation sector, where connected vehicles can communicate with traffic lights, other cars, and even parking spaces, optimizing traffic flow and reducing accidents. In the hotel industry, smart rooms adjust lighting, temperature, and entertainment options based on guest preferences, elevating the guest experience to new heights.
IoT's Potential for Disruption
But the transformative potential of IoT extends beyond individual sectors; it encompasses the broader vision of smart cities. Imagine urban centers where traffic management, waste disposal, energy consumption, and public safety are all optimized in real-time through interconnected systems, promising more sustainable and livable environments for their inhabitants.
A few notable examples of IoT's disruptive innovations include:
Energy Management: Smart grids adjust energy distribution based on real-time demand, reducing waste and ensuring more efficient energy use.
Security: Connected security cameras and alarm systems can instantly notify authorities of breaches, while also integrating with other smart systems in a building for comprehensive safety measures.
Healthcare: Wearable devices monitor health metrics continuously, alerting individuals and medical professionals to potential issues before they become critical.
In essence, the Internet of Things is weaving a new digital reality, one where our environment responds, adapts, and evolves with us. As devices continue to multiply and become smarter, the line between the digital and physical worlds is set to blur further, heralding a future brimming with endless possibilities.
6. Cloud Computing: Elevating Businesses to New Heights
In an age where data stands as the new gold and digital transformation drives success, cloud computing emerges as the cornerstone of contemporary business operations. Beyond a mere technological shift, it symbolizes a groundbreaking change, offering unmatched flexibility, scalability, and efficiency.
The Rise of Cloud Computing
Central to cloud computing is the delivery of diverse services over the internet, ranging from storage and databases to analytics and intelligence. The bygone era where businesses were anchored by hefty investments in physical hardware and infrastructure has been replaced. Today, they can access extensive computational resources as needed, incurring costs only for utilized services.
Recognized as a paramount disruptor in our technological epoch, cloud computing levels the playing field, granting access to cutting-edge tech resources. From nimble startups to Fortune 500 giants, the allure of the cloud is universal. Businesses are capitalizing on its potential to innovate, expand, and pivot in a fluid digital environment. The benefits of cloud-based solutions are multifaceted. They instill agility in businesses, facilitating swift application deployment. Their scalability ensures unhindered growth, free from the shackles of tangible infrastructure. Additionally, they champion collaboration and mobility, setting the stage for teams to operate cohesively from any global locale.
Cloud Computing's Role in Disruptive Innovation
Cloud computing's impact isn't confined to storage or infrastructure—it's a catalyst altering industrial landscapes and business modus operandi. Within the service sector, firms can roll out and refresh applications in real-time, guaranteeing users perpetual access to avant-garde features. For communication technology, cloud platforms stand as robust bastions, scalable and secure, adept at managing colossal data volumes and concurrent users, thereby refining global communication pathways.
Furthermore, the ascendancy of sophisticated cloud-integrated AI and machine learning tools allows businesses to dive deep into data analytics and insights, sidestepping the need for internal specialists. This equips them with the power to make astute decisions and tailor user experiences, carving out a competitive edge in saturated markets.
As cloud computing continues its relentless march, influencing every dimension of business operations, a lucid realization emerges: the horizon of the future is painted with clouds, and it gleams with promise.
7. Quantum Computing: Charting Uncharted Computational Realms
In the vast universe of technological innovation, a new star is emerging, both mysterious and promising: Quantum Computing. With properties and potentials distinct from classical computing, this avant-garde approach promises to push the boundaries of what we know as computation and solve challenges previously deemed insurmountable.
Dive into Quantum Computing
Quantum computing isn't merely the next step in the evolution of computation—it represents a profound leap into a new paradigm. Rooted in the principles of quantum mechanics, this form of computing harnesses the unique behaviors of quantum bits, or qubits, which can exist in multiple states simultaneously—a phenomenon known as superposition.
While classical computers use bits that are either in a state of 0 or 1, qubits can be both at the same time. This allows quantum computers to process a massive amount of information and solve complex problems at speeds unimaginable with today's classical computers. Moreover, quantum entanglement, another cornerstone of quantum mechanics, enables qubits that are entangled to be correlated with one another—even when they're far apart.
Quantum Computing's Potential in Disruption
The promises of quantum computing are vast and varied. Among its myriad potential applications, some stand out due to their transformative implications:
Faster Problem-Solving: Quantum computers have the potential to solve certain problems in mere seconds that would take classical computers millennia. This includes optimization problems, drug discovery, and more.
Revolutionizing Cybersecurity: Quantum computing brings both challenges and solutions to the realm of cybersecurity. While it poses threats to traditional encryption methods, it also offers the promise of virtually unbreakable encryption techniques based on the principles of quantum mechanics.
As we stand at the cusp of this new era, it's clear that quantum computing isn't just another technological trend. It's a groundbreaking force, poised to reshape industries, challenge our understanding of computation, and unlock new possibilities in science, business, and beyond.
Conclusion: Embracing the Dawn of Disruption
As we navigate the intricacies of the 21st century, one truth stands clear: we are in the midst of a technological renaissance. Disruptive technologies are not just shaping the contours of existing markets but are birthing entirely new realms of possibilities. From the quantum depths of advanced computing to the vast interconnected expanse of the Internet of Things, we stand on the precipice of a world where the lines between the digital and the tangible blur, where innovation is not just continuous but exponential.
Yet, with great innovation comes the inherent challenge of adaptation. The waves of disruption, while promising, can also be tumultuous. It is a clarion call for individuals, businesses, and societies at large to not merely observe from the sidelines but to actively engage, learn, and adapt. Embracing these technologies is not just about staying relevant; it's about shaping a future that is more efficient, inclusive, and boundless in its potential.
To our esteemed readers, as you delve into the marvels of today's innovations and ponder the potentials of tomorrow, remember this: the future is not set in stone. It is malleable, shaped by those who dare to dream, innovate, and adapt. So, let's embark on this journey of discovery and transformation together, for in the orchestra of disruptive technologies, every one of us has a unique note to play.
FAQs
What is an example of a disruptive technology?
A disruptive technology is an innovation that fundamentally changes established patterns and markets. Some examples include 3D printing, artificial intelligence, and self-driving cars.
What are the 12 disruptive technologies?
The specific 12 disruptive technologies can vary, but they generally include innovations like AI, blockchain, quantum computing, and advanced materials, among others.
What is disruptive technology and types?
Disruptive technology refers to innovations that break with traditional norms and create significant changes. Types of disruptive technologies include digital disruption, low-end disruption, and new-market disruption.
Is ChatGPT a disruptive technology?
ChatGPT and similar AI technologies have the potential to be disruptive by changing how we interact with technology and offering new possibilities in various fields, such as healthcare and customer service.