In today's business world, it is becoming increasingly important to know how to use analytical intelligence in your business. What does this mean? Simply put, the goal of using analytical intelligence is to provide an accurate and concise understanding of a given topic based on data collected from research.
This article will explore what analytical intelligence means and how you can start utilizing it in your own company.
What is Analytical Intelligence?
Analytical intelligence is the ability to analyze situations and think critically. For example, an individual with analytical intelligence will understand complicated problems by breaking them down into their components, identifying potential solutions, and developing a strategy to reach those solutions.
Analysts are people who possess the ability to evaluate data and find patterns to predict future outcomes. They can also produce reports for different fields such as finance, marketing, and health care.
Analytical intelligence is one of the most important skills employers look for in today's competitive job market. However, it is also considered one of the most challenging skills since it takes much practice before becoming proficient in this area.
Related: Fluid and Crystallized Intelligence
Triarchic Theory of Intelligence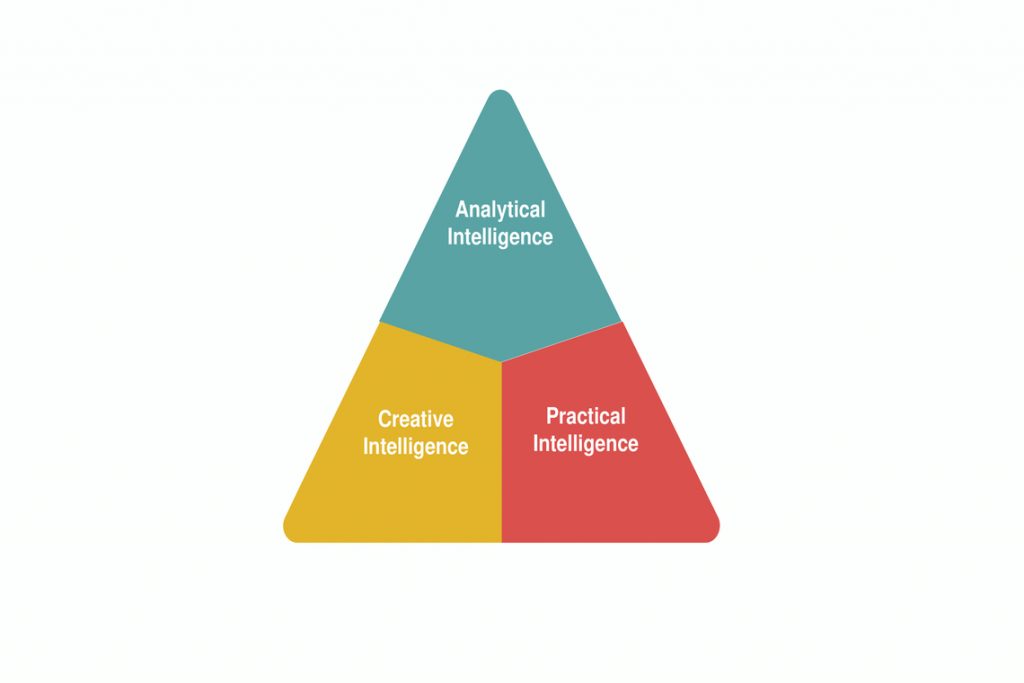 Psychologist Robert Sternberg defined intelligence as "mental activity directed towards purposive adaptation to selection and shaping of real-world environments relevant for the individual's life."
Sternberg's approach to intelligence focuses on three major components: analytical, creative, and practical. These all work together for an individual to be successful.
Analytical intelligence: Your ability to evaluate info and solve problems
Creative intelligence: Your ability to come up with new ideas
Practical intelligence: Your ability to adapt to a changing environment
Related Article: How to Improve Practical Intelligence
How to Improve Analytical Intelligence in Business Decisions
The concept of analytical intelligence has been a topic of great debate in the business world. These debates have led to different ideas on how to improve analytical intelligence in business decisions. One possible way is by experimenting with artificial intelligence (AI) and machine learning (ML).
Analytical Intelligence: The ability to make informed, objective, and logical judgments. This is more than just a single skill like mathematics or science; it is an entire knowledge domain that includes logic, analytical thinking, critical thinking, decision making, creativity, innovation, and analysis.
This tip of intelligence is an attribute that is necessary for success in business and personal life. However, to improve analytical intelligence, you need to understand the intricacies of analyzing the information. This can be achieved by testing your analytical skills on various data sets and making sure not to get overwhelmed by complex data.
Tips for Making Better Business Decisions with Analytical Intelligence
When you're making a decision, it's crucial to combine the data you have with your intuition. The key to success is understanding each data set's strengths and weaknesses and ensuring that any decision is the best one.
The first step in making any decision is to gather all the relevant information. Then, gather different views on the situation from people who are experts in their fields. This will help you understand what others are thinking and trying to do before making your final decision.
When it comes to business decisions, it's essential to gather all of your information and consider external factors such as market trends or competitors' actions.
Business decision-making is a process whereby a company's decisions are based on information and analysis, making it possible to predict the future.
Predicting the future is not as easy as it sounds. It requires effective research, sound reasoning, and careful planning to make profitable decisions. If you want to become an effective decision-maker, here are some tips that will help you succeed:
Analytical intelligence is beneficial for making decisions that are based on data, statistics, and measurable outcomes.
Make sure your decision will not be reversed in the future by keeping in mind consumer habits and preferences. Changing decisions can lead to a dramatic impact on stats and outcomes. To avoid this, ask yourself, "What would my customers expect of me?" before making any significant changes to your business strategy or product line.
Check your assumptions. Make sure you have the whole picture before making any decisions. You may be doing things that don't work to analyze what works to take advantage of that new knowledge.
When using analytical intelligence, make sure you have enough data points that will allow you to make an accurate prediction or forecast based on them.
Keep track of what works and what doesn't by taking time out of your busy schedule for tracking.
Understand the Four Methods of Analytical Intelligence and How to Use Each One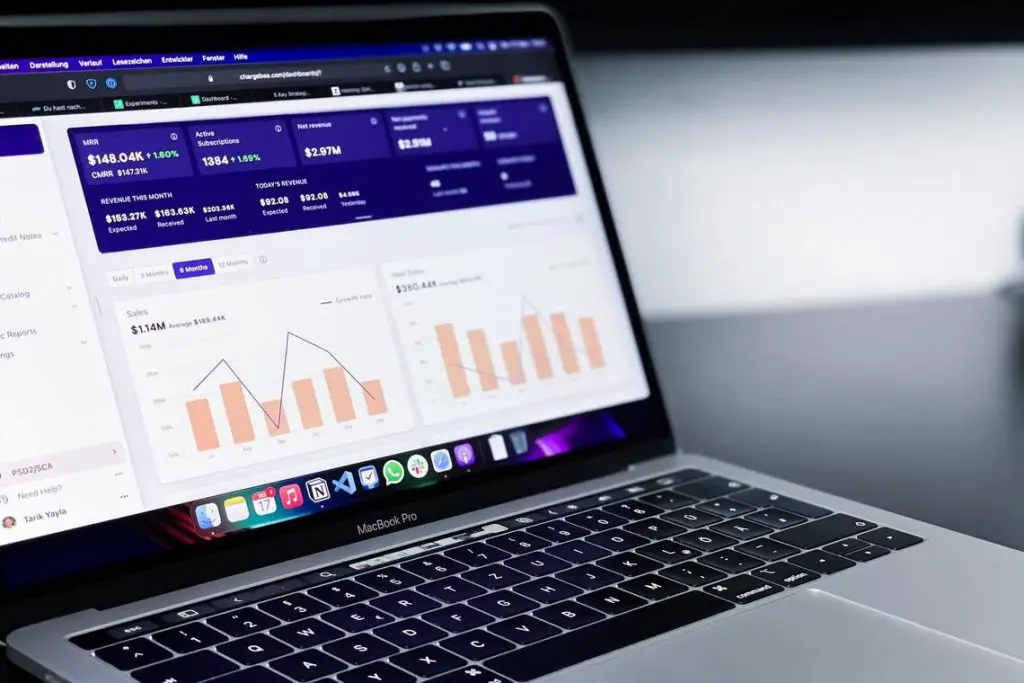 1. Analytics: Understand Current Customer Trends and Market Data
In today's competitive marketing scenario, analyzing customer trends is essential for businesses and helps them understand their audience better. Analytics is used to analyze all customer interactions, behavioral patterns, and engagement data.
Many companies rely on data to make smart decisions for their business. With the right analytics, you can get a better idea about your current customer trends and market data so that you're not only able to grow but also predict future changes in the industry.
As digital marketers become more tech-savvy and aware of the latest market trends, they also learn how to optimize their marketing channels for maximum ROI. They use these insights to gain a competitive advantage in reaching new customers and creating a solid brand image.
Analytics has evolved from being an objective measure of marketing performance into a tool that can help marketers gain a deeper understanding of their target audience. With access to this data, managers can create compelling campaigns that resonate with their customers. This will ultimately lead to higher profits, higher ROI, and increased business growth.
2. Big Data: Apply Advanced Analytics for a Competitive Advantage
Big Data is a huge field in the business world. It has to do with analyzing large amounts of data as fast and accurately as possible by using advanced analytics tools that we have now, such as Tableau or Zoho Analytics. This allows businesses to glean insights into problems they never could before because it's just too much information for humans alone; trained professionals use these programs to find solutions that are often quicker than what can be accomplished manually without automation.
When implementing Big Data technologies, the goal is finding new analysis methods and being able to correlate between disparate databases quickly, so you're uncovering more hidden connections within your company and those who interact with it daily, leading towards identifying potential opportunities; faster than ever before!
3. Predictive Modeling: Use Predictive Models to Improve Sales Forecasting& Lead Generation
Predictive modeling is a way to use data of past events to predict the future with more accuracy. It has been used by industries such as sales forecasting and lead generation because it can yield interesting results.
Sophisticated data and predictive modeling can help you take advantage of all available historical data and create more accurate predictions than would be possible otherwise. Some models can even identify new trends before they become mainstream. This can be done by using AI within CRM. An excellent example of this software is Zia AI.
This means you will be able to forecast your sales more accurately, which helps with lead generation strategies.
4. Statistical Analysis: Understand What Drives Behavior on Your Website or App
To understand what drives behavior on your website or app, you need to understand the statistical analysis. The analysis is a framework with guidelines that help you make sense of data and spot patterns in the data.
Statistical analysis helps you answer the following questions: What are the most successful content types? Which content types resonate best with your target audience? How does my website or app perform over time?
A common misconception about statistical analysis is that marketers and analysts only use it. But this couldn't be further from the truth. Any company can benefit from implementing these techniques in their decision-making process for site optimization, customer acquisition, and retention.
Related: Main Goals of Data Lifecycle Management
The Role of Decision-Making in Business
The role of decision-making in business is to make rational choices that are based on good information. But, unfortunately, the decision-making process is typically based on the assumption that the future is uncertain and nothing can be known for certain.
The decision-making process in business is complicated. However, every business owner's responsibility is to make crucial decisions to run their business smoothly and successfully.
A good decision-making system requires both knowledge and thoughtfulness. The more knowledge a company has about its industry, the easier it is to decide with confidence. For example, if you try to decide what product or service to provide your clients, you should go beyond just looking at what's trending now regarding technological advancements and market trends.
The key to making good decisions starts with understanding your end goal and your fundamental values. Once those values are established, it's time to evaluate different options to achieve your goals and protect those values simultaneously.
Conclusion
To conclude, analytical intelligence is an exciting and powerful new way to understand your customers. It provides a clear understanding of the customer's needs by analyzing data that they provide in their behavior online or during offline interactions with you as a company representative.
Hopefully, the article has shown how this type of analysis can be used to benefit your business- stay tuned for more articles on this topic! Also, if you want help using analytic intelligence but don't know where to start, sign up for our monthly newsletter, and we'll send you content tailored specifically to what you need.
Related Article: How to Develop Intrapersonal Intelligence
FAQs
Analytical intelligence vs. practical intelligence
Analytical intelligence is the capacity to reason, plan, and solve problems, while practical intelligence can adapt to a changing environment.
Emotional intelligence vs. analytical intelligence
Emotional intelligence is the ability to identify and manage your own emotions as well as those of others. For example, it helps you know how to start a good conversation or diffuse an angry situation without being aggressive.
Analytical intelligence is the ability to use logic and reason to solve problems, make sense of information, and understand concepts. It enables you to think critically and objectively.
Why is analytical intelligence important?
Analytical intelligence is crucial because it enables people to analyze complex issues and solve problems.