Disclaimer: We sometimes use affiliate links in our content. For more information, visit our Disclaimer Page. 
In our increasingly digital age, the quest for knowledge has reshaped itself. No longer are we restricted to brick-and-mortar classrooms and traditional campus experiences. Now, the world is your classroom. 
Online degree programs have emerged as the forerunners of this academic revolution, offering versatile learning avenues to individuals globally. But did you know that these virtual academic platforms can also be a secret weapon for small business owners? Let's explore how online degrees can give you the skills and knowledge to skyrocket your small business endeavors.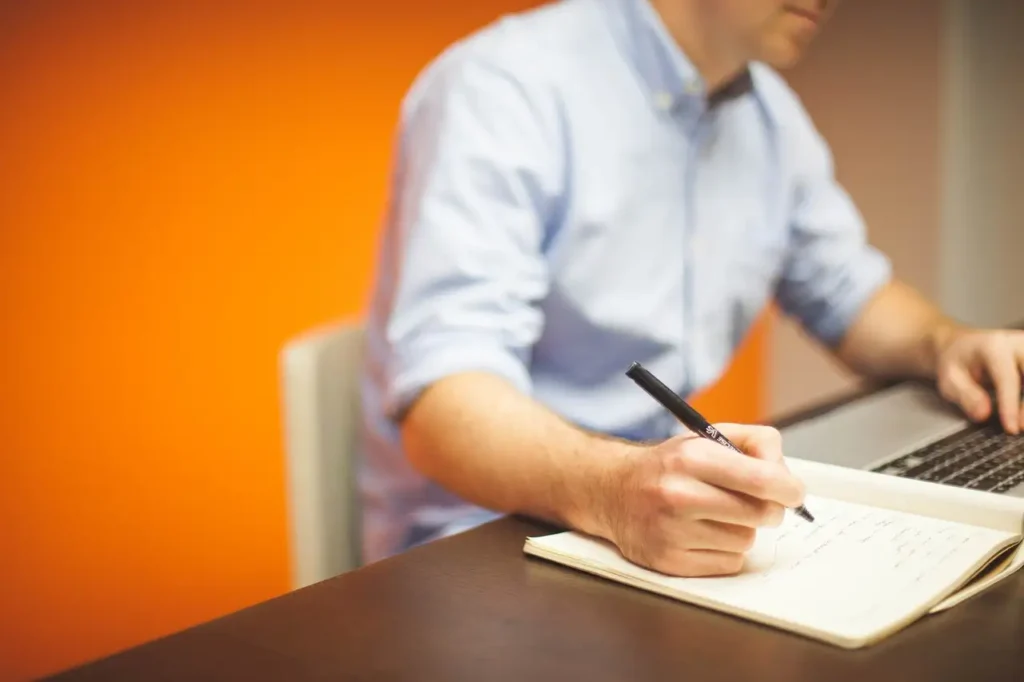 1. Tailored Learning: Getting Exactly What You Need
Every business, big or small, has its unique needs and challenges. For instance, if your primary concern is managing the finances of your small business, a Bachelor of Business Administration Accounting online program can provide you with comprehensive knowledge explicitly tailored to that. With a plethora of online courses available, small business owners can cherry-pick the modules most relevant to them. 
Need to understand supply chain management? There's a course for that. Want to dive deep into digital marketing strategies? There's a program tailor-made for you. This customizable approach ensures that you invest time and energy only in the areas you genuinely require, thereby optimizing your learning experience.
2. Cost-Effective Investment
Starting or running a small business often requires careful budgeting. Traditional degree programs can sometimes put a strain on financial resources. Online degrees, however, often come at a fraction of the cost. This economic advantage allows entrepreneurs to invest in gaining knowledge without severely denting their capital, ensuring they have funds available for other vital business needs.
3. Flexibility and Convenience
One undeniable advantage of online degrees is the flexibility they offer. As a small business owner, your schedule can be unpredictable. The 24/7 accessibility of online courses means you can learn at your pace, fitting lessons around your business hours, whether during a quiet afternoon or a late-night hustle.
4. Expanding Networks Beyond Geographical Limits
Networking is crucial in the business world. Online degrees often come with the perk of global classrooms. This means you're not just learning from international faculty but also interacting with fellow students from diverse backgrounds and regions. These interactions can lead to potential collaborations, partnerships, or exchanging ideas that can be invaluable for your business.
5. Staying Updated with Current Trends
The digital landscape evolves rapidly. Online courses, given their virtual nature, can adapt content quicker than traditional classroom courses. By enrolling in these programs, small business owners ensure they're always at the forefront of emerging trends, technologies, and strategies, positioning their businesses for contemporary success.
6. Hands-on Digital Experience
Given the virtual format of these degrees, students inevitably become proficient in various digital tools and platforms. This hands-on experience can be directly applied to your business, whether it's for streamlining operations, enhancing digital marketing, or improving customer relations through modern platforms.
7. Personal Growth and Confidence
Beyond just the tangible skills, undertaking an academic pursuit online inculcates discipline, time management, and a sense of achievement. Completing courses or acquiring new knowledge can boost one's confidence. This heightened self-assuredness can translate to better decision-making, more effective leadership, and an overall positive impact on business growth.
8. Access to a Reservoir of Resources
Online degrees often come equipped with a suite of resources, from e-libraries to webinars and expert talks. These resources can serve as a treasure trove of information, providing insights, case studies, and real-world examples that can be applied directly or indirectly to your business scenarios.
9. Real-time Application
What's better than learning a concept? Applying it instantly! As you progress through your online course, you can directly implement strategies or concepts to your business, witnessing in real time what works and needs adjustment. It's an ongoing cycle of learning and applying, ensuring continuous growth and evolution for both the business and its owner.
10. Sustainable Learning: Building a Foundation for the Future
Finally, the skills and knowledge acquired from online degrees are not just for immediate application. They lay a solid foundation for future challenges and opportunities. As the business landscape shifts, having a well-rounded, updated skill set ensures you remain agile and adaptive, navigating challenges with expertise.
In conclusion, the digital revolution in education is not just a boon for aspiring students but a goldmine for small business owners. It's an opportunity to harness the vast knowledge available, tailored to individual needs, ensuring both personal and professional growth. If you're a small business owner contemplating further education, remember that the virtual classroom might just hold the keys to your business's next big leap. Embrace the potential, and watch your business soar.