Disclaimer: We sometimes use affiliate links in our content. For more information, visit our Disclaimer Page. 
Employee motivation is a critical factor that significantly influences the success of your business. Elevated levels of motivation correlate directly with enhanced employee performance and higher engagement, offering a multifaceted advantage to your organization.
Switching to a points-based employee reward program can be a game-changing strategy. Unlike traditional reward methods that may lack personalization, a points-based system provides the flexibility to meet individual employee needs and aligns closely with specific performance metrics.
If issues like employee retention and low engagement are challenges for your business, this guide aims to provide a durable solution. We will navigate the complexities of implementing a points-based employee recognition program, designed to not only motivate but also create a culture where recognition and rewards are integral.
In the coming sections, we will delve into the details of how to tailor this approach to fit your organizational needs, maximizing both employee satisfaction and overall productivity.
Key Takeaways
Revolutionizing Rewards: Adopting a points-based approach can transform how your organization motivates and acknowledges staff, making the rewards more aligned with individual achievements.
Fostering a Culture of Recognition: This system serves as a holistic solution for employee engagement, encouraging a work environment where effort and success are consistently celebrated.
Transparency and Accountability: With a clear framework for earning and redeeming points, both management and staff benefit from increased transparency and accountability.
Elevating Performance: One of the key benefits of this approach is the tangible boost in both employee motivation and productivity levels.
Adaptive Strategy: For sustained success, the program requires regular assessments and adjustments, ensuring it remains responsive to both employee needs and organizational goals.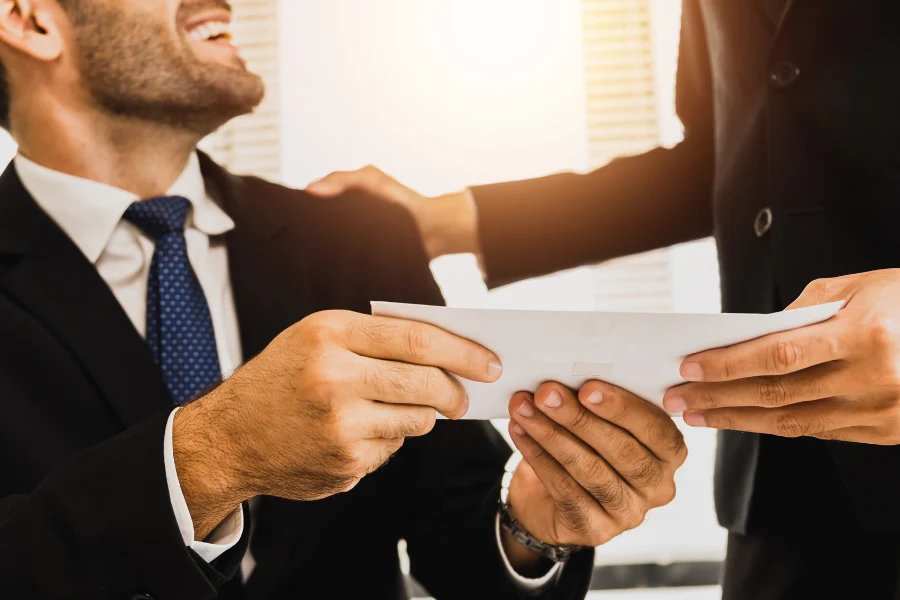 Why Traditional Employee Reward Systems Fail
A significant drawback of conventional employee reward systems is their lack of personalization. Many businesses resort to a universal approach, offering the same rewards to everyone and overlooking the diverse needs and unique contributions of individual employees. This often leads to a workforce that feels undervalued and unappreciated.
Inconsistency in the distribution of rewards further exacerbates employee dissatisfaction. When bonuses or promotions seem arbitrary or unearned, the result is often a demotivated staff and a decline in productivity levels. A transparent system, where effort correlates with reward, is what employees seek.
Real-world examples of traditional reward system failures
Imagine a sales team where each member receives an identical year-end bonus, irrespective of performance or achievements. Over time, those who excel may feel overlooked and lose their drive, while those who lag have little reason to step up their game.
Another scenario involves a tech company that promotes team members solely based on the number of years they've been with the company. The outcome? Leadership roles are filled by individuals who may lack the requisite skills or effective employee motivation, leading to ineffective management and stunted team growth.
The repercussions of an ineffective reward system go beyond dissatisfaction; they can also lead to a high rate of employee turnover. When team members sense their efforts go unrecognized or unrewarded, they are more likely to explore other job opportunities. The loss of employees not only incurs financial costs but also interrupts workflow and dampens overall morale.
The challenges tied to traditional reward systems often stem from their impersonal nature and inconsistent application. These issues contribute to a work environment where employees may feel disengaged, undervalued, and inclined to leave.
Understanding Points-Based Employee Reward Systems
A point reward system serves as a flexible and adaptable method for recognizing and rewarding employees. Unlike traditional models, this approach assigns point values to various tasks, milestones, or behaviors. Employees accumulate these points over time, offering a transparent and quantifiable measure of their contributions.
So, how do employees go about earning these coveted point rewards? The answer lies in a well-defined framework that outlines how points are awarded. This could range from achieving specific sales targets and completing project milestones to demonstrating company values or taking on extra responsibilities. The idea is to correlate effort and achievement directly with the rewards earned.
The culmination of this journey is the opportunity to redeem reward points, often through a curated reward catalog. This catalog could include a variety of options such as gift cards, training courses, or even extra vacation days, allowing employees to choose rewards that resonate with them.
Examples of Successful Points-Based Reward Programs
Consider a marketing agency that introduced a points-based system to boost employee achievements on both team and individual levels. High performers were quickly identified and rewarded, leading to an overall boost in team productivity and morale.
Or take the example of a healthcare organization that used a points-based program to incentivize continuing education. Nurses and doctors earned points for attending seminars or completing additional certifications, which could then be redeemed for specialized training programs or equipment.
Points-based systems have proven to be highly effective in motivating employees to reach their full potential and recognizing their hard work. They offer a transparent, flexible, and personal approach to employee rewards, addressing many of the shortcomings associated with traditional systems. Through well-defined criteria for earning and redeeming points, such systems create an engaging and rewarding work environment.
Benefits of Implementing a Points-Based Reward System for Employees
One of the most tangible benefits of a points-based reward system is a noticeable uptick in employee motivation. The transparent nature of accumulating points creates an immediate sense of accomplishment, thereby elevating the overall employee experience. When people know their efforts are being quantified and recognized, they are more likely to go the extra mile.
The positive impact extends to overall work performance as well. More engaged employees tend to be more productive, contribute better ideas, and show a higher level of commitment to their tasks. A points-based system directly fuels this kind of enhanced performance, encouraging employees to perform at their best by creating a visible link between effort and reward.
Another compelling benefit is greater employee retention, which is closely tied to increased satisfaction. When employees can see a clear pathway to rewards that are meaningful to them, they are less likely to seek opportunities elsewhere. This not only reduces the costs associated with turnover but also fosters a more stable and satisfied workforce.
Case Studies Showcasing the Benefits
Consider a retail chain that implemented a points-based reward system. Employees earned points for customer service excellence, achieving sales goals, and even participating in community service. The result was a significant decrease in employee turnover and a notable increase in customer satisfaction ratings.
In another instance, a software development company used a points-based system to reward coders for bug fixes and successful feature launches. This led to a more engaged development team, quicker product releases, and an overall boost in company performance metrics.
The points-based system helps offer managers a flexible and transparent tool for recognizing and rewarding employee performance. By addressing the needs and preferences of individual team members, this type of system leads to a work environment that is not just productive but also fulfilling and engaging for everyone involved.
How to Set Up a Points-Based Reward Program
The first step in establishing a points-based reward program is to determine the types of rewards that will resonate most with your employees. This could range from gift cards and monetary bonuses to experiential rewards like a day off or a team outing. The key is to offer a variety of options that appeal to different tastes and needs.
Once you've chosen the rewards, the next step is to set up the points system itself. This involves defining the rules for earning a specific number of points, assigning point values to specific tasks or achievements, and outlining the guidelines for how and when points can be redeemed. The objective is to create a transparent and equitable system that is easy for both employees and managers to understand.
Ongoing monitoring and updating, possibly through an employee experience platform, are essential for the program's long-term success. Use tools like employee engagement surveys and regular feedback sessions to gauge the effectiveness of the program. If certain aspects are not working as intended, don't hesitate to make adjustments.
Step-by-Step Guide to Setup
Identify the objectives of the reward program.
Select the types of rewards (e.g., gift cards, monetary rewards, extra vacation days).
Establish the criteria for earning points (e.g., performance metrics, company values).
Launch the program and communicate the details to all employees.
Monitor the program through employee feedback and engagement metrics.
Make periodic adjustments based on performance and feedback.
The beauty of a points-based system is that it can be tailored to maximize individual employee contributions. By offering a variety of rewards and linking point values to specific tasks or achievements, you empower employees to take an active role in their own recognition and reward process. This not only boosts morale but also encourages a culture of continuous improvement and excellence.
Motivate and Reward: Making the Most of Your Points-Based System
Finding the best ways to reward employees is a cornerstone of any successful points-based system. A well-thought-out employee recognition and reward system does more than incentivize; it creates a culture where excellence is not just appreciated but celebrated. It's not merely about giving out points or rewards, but about acknowledging the hard work and dedication that goes into achieving those points.
Striking the right balance between recognition and reward is essential for maximizing the impact of your program. For instance, while tangible rewards like gift cards or bonuses are effective, intangible recognition such as 'Employee of the Month' or public commendations can also carry significant weight. Both should be components of a well-rounded reward and recognition program.
Keeping your program fresh and engaging is crucial for its long-term viability. Periodic updates based on employee feedback can provide valuable insights into what's working and what needs adjustment. Encourage everyone to participate in the program, offering avenues for continuous employee appreciation and celebration of milestones.
Tips and Tricks for Effective Management
Use a digital rewards and recognition platform to track points and redemptions, making it easy for both managers and employees to monitor progress.
Consider seasonal or thematic reward options to keep the catalog engaging.
Leverage team meetings to offer public recognition, thereby enhancing its impact.
Keep communication channels open for employees to suggest new ways to earn points or types of rewards.
The rewards system can serve multiple purposes beyond motivation; it can also be an avenue for employee assistance. For example, you could include rewards that contribute to an employee's professional development, such as online courses or workshops, thereby enriching their skill set and career prospects.
In essence, a well-managed points-based system offers more than just rewards; it fosters a work environment where employees feel valued, motivated, and invested in the collective success of the organization.
Conclusion
A points-based reward system is far more than a passing trend; it's a sustainable strategy designed to boost both employee motivation and productivity. By offering a transparent and flexible framework, such a system directly addresses many of the shortcomings of traditional reward methods. It's not just about giving out rewards; it's about building a culture where we recognize employees and their contributions are acknowledged and celebrated.
This approach stands as a potent tool in your managerial arsenal for rewarding employees effectively. It offers a win-win scenario: employees feel more engaged and recognized, while the organization benefits from increased productivity and reduced turnover. It's an investment in your people, and by extension, an investment in the long-term success of your business.
As for the next steps in establishing a reward system for your employees, the journey doesn't end here. Implementation is just the beginning; the real success lies in continual refinement based on feedback and performance metrics. Resources such as specialized software platforms can facilitate the tracking and management of your program, ensuring it remains a dynamic and integral part of your organizational culture.
Ultimately, a point-based reward system is not just a mechanism for rewards but a transformative approach to work culture. It promises not just short-term gains but a long-lasting impact on employee morale and organizational performance.
FAQs
Is a points-based reward system right for my business?
Determining the suitability of a points-based reward system for your organization can be assessed through an employee engagement survey. These surveys can provide insights into current levels of employee satisfaction and areas where your existing rewards program may be lacking. If you find a gap between employee expectations and what is currently offered, a points-based system could be an effective solution.
How often should the points-based recognition and rewards platform be reviewed?
Regular review is essential for the ongoing success of any rewards program. The frequency of these reviews can vary depending on the size and nature of your organization, but continuous employee feedback should be a constant component. This iterative process allows you to tweak the system to better align with employee needs and organizational goals.
What types of employee rewards, like gift cards, are most effective?
While tangible rewards like gift cards or monetary bonuses are universally appreciated, the efficacy of different types of rewards can vary depending on your workforce. The real strength of a points-based system lies in its flexibility; it allows employees to choose rewards that are most meaningful to them, thereby enhancing their overall experience.
What is an example of a point reward system?
An example of a point reward system is Starbucks Rewards, where customers earn points (stars) for purchases and can redeem them for free drinks and other benefits.
What is a point system for rewarding employees?
A point system for rewarding employees allows them to earn points over time for meeting performance goals, which can be redeemed for gifts, vouchers, or merchandise from a reward catalog.
What are different types of reward systems?
There are various types of reward systems, including intrinsic rewards, extrinsic rewards, financial rewards, non-financial rewards, employee incentives, and wellness-based rewards.