Disclaimer: We sometimes use affiliate links in our content. For more information, visit our Disclaimer Page. 
When it comes to operating a small company, having the appropriate tools for the task will significantly impact your workday and the success of your business. And as a 21st-century entrepreneur, you still need to wear many hats! Any small company owner understands the frustration that there aren't enough hours in a day.
What's more, work never stops! Today you deal with customers; tomorrow, you manage your expanding staff, and the week after that, you apply online for a loan for your business while still staying on top of communication and administrative responsibilities. Oof! We understand how easy it is to get overwhelmed and fatigued when you have far too much on your plate.
But not to worry. Since the goal is to work smarter, not harder, we've done the hard work for you. We've helped streamline the best tools for your small businesses into several categories. Let's get started!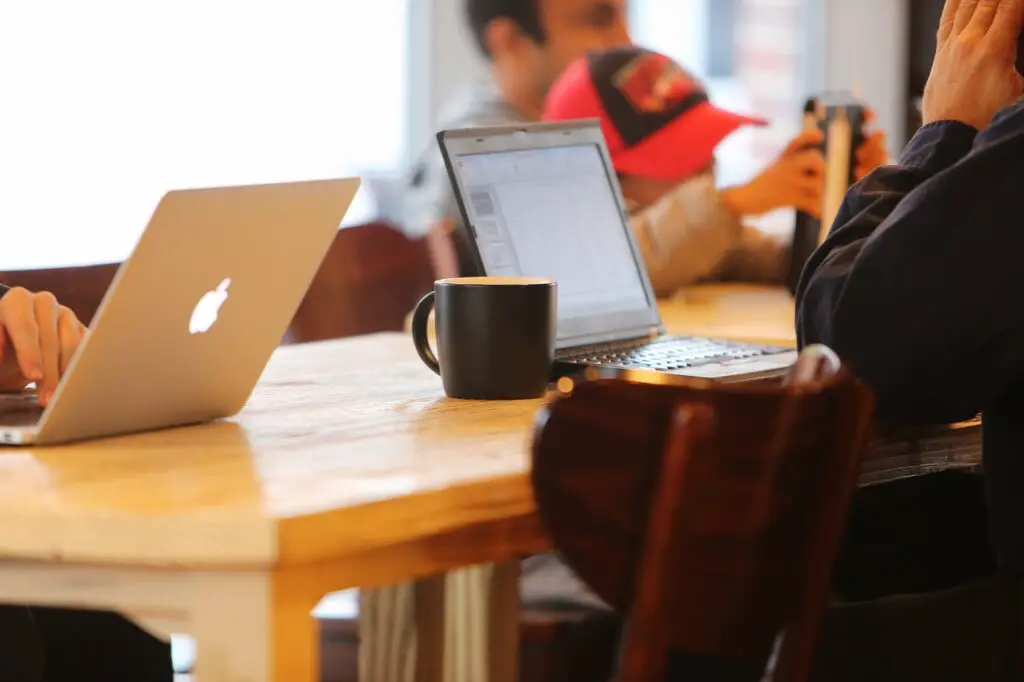 E-commerce Software
→ Shopify
There are other excellent eCommerce systems on the market, but Shopify is the best since it is an all-in-one hosted solution that streamlines the process of launching an online shop for small businesses.
Users can construct pages with a built-in online editor, sell globally with local language support, and utilize marketing tools like meta titles and descriptions, unique URLs, and social network promotions.
Collaboration Software
→ Slack
Slack is a giant amongst other collaboration tools. It has an array of features, including voice and video calling. It can also be readily coupled with other business tools, which aids fast and effective dissemination of information across all these platforms.
Slack also makes it simple to upload and share items such as Microsoft Word documents, MOVs, PDFs, JPEGs, and Google Drive files. Several organizations prefer Slack to email since it's simpler to follow conversations and keep track of files.
Project Management Software
→ Asana
This essential and free (up to 15 users) task management system is versatile and user-centric. This free application for small businesses allows you to set tasks, assign them to team members, and monitor their progress from a single customizable dashboard.
Goal management, due date monitoring, requirements management, and resource scheduling are Asana's essential functions.
Business Analytics Software
→ Google Analytics
Small company managers should monitor their brand's online performance since it affects sales and highlights where further work is required. This is where Google Analytics comes in.
Google Analytics displays how and where your website visitors come from. This enables you to improve your marketing plan to generate more leads without spending additional money (but also knowing where you're likely to earn the most, thanks to the analytics!). Its main features are data collection, time-on-site monitoring, web page analytics, and customer journey analysis, among others.
Design Software
→ Canvas
Employing a professional graphic designer is an expensive endeavor, and it's likely that you won't be able to pull off the expenditure right soon. Canva provides you with ready-to-use templates for anything you may want to create.
Designing banners for social media, flyers for marketing, events, papers (presentations, letters, reports, etc.), and many more are all part of its functions. Canva is one of the most popular free online tools for small businesses. Not only is it straightforward to use, but the designs that can be created with it are pretty unique. For instance, you can design menus and business cards, create logos, edit PDFs, and more.
Documents Management Software
→ Google Drive
Google Drive is one of the most ubiquitous applications in the modern business world. Its users range from individual bloggers to multinational organizations.
It provides access to Google Docs, Sheets, and Slides, in addition to Calendar, Meet, Forms, Chat, Photos, and many other valuable tools. If you want more cloud storage than their basic 15 GB, you can purchase Gmail for Work for less than $10 per month to increase your storage.
Payment Software
→ PayPal
Overall, PayPal is a safer choice for small enterprises and entrepreneurs. Because it is simpler to set up and utilize, it is a superior option for small company owners.
PayPal assists millions of consumers and merchants worldwide in sending and accepting payments through bank accounts and credit cards, making it one of the most commonly used platforms in the virtual business. PayPal is one of the most user-friendly payment platforms accessible – for both companies and consumers.
Email Marketing Software
→ MailChimp
MailChimp is adaptable, reasonably priced, and enables customers to add features and capabilities as their company requirements evolve. It is free for businesses with less than two thousand users. This is a tremendous benefit for small firms and entrepreneurs who want to minimize as many expenses as possible while expanding their operations.
MailChimp's extensive feature set includes behavioral targeting, customizable templates, and more. It also makes focused marketing and relationship development accessible to new company owners.
Customer Support Software
→ Zendesk
Zendesk makes it easy for you to engage with your consumers and see to their needs when necessary. You may integrate Zendesk into your website and give chat-based services to clients (or potential customers visiting your site) in real-time.
Zendesk offers solutions for external customer support, internal staff assistance, and even your sales team. The best thing about it is that eligible companies may apply for a free six-month trial of Zendesk, so you might be one application away from efficiently providing the best service for your customers.
The Bottom Line
These are the best softwares and solutions for small businesses to enable you to run their operations more effectively. The technology available today allows the distribution and deployment of information in real-time, providing rapid, dependable, and secure access to corporate data and information whenever and wherever it is required.
With these, you'll begin to bridge gaps that nurture development, spark communication and cooperation, and above all, increase productivity and performance. All the best!
Related: Best CRMS for Startups
FAQ
What are the benefits of using software solutions for small businesses?
Software solutions are many benefits for small businesses, including increased productivity and performance, improved communication and collaboration, and enhanced customer support. Additionally, software solutions can help save time and money by automating tasks and processes that would otherwise be completed manually.
What are some of the most popular software solutions for small businesses?
Some popular software solutions for small businesses include Canva, Google Drive, PayPal, MailChimp, and Zendesk. These software solutions offer a variety of features and benefits that can help small businesses to run their operations more effectively.
How can software solutions help small businesses to save time and money?
Software solutions can help small businesses to save time and money by automating tasks and processes that would otherwise be completed manually. Additionally, software solutions can help businesses streamline operations and improve employee communication and collaboration.