Disclaimer: We sometimes use affiliate links in our content. For more information, visit our Disclaimer Page. 
As a manager, you have the power to shape the future of your team and your organization. With the right leadership development goals, you can improve your skills, advance your career, and make a lasting impact on your team and your company.
In this article, we'll explore the most important leadership development goals for managers and provide tips on how to set them.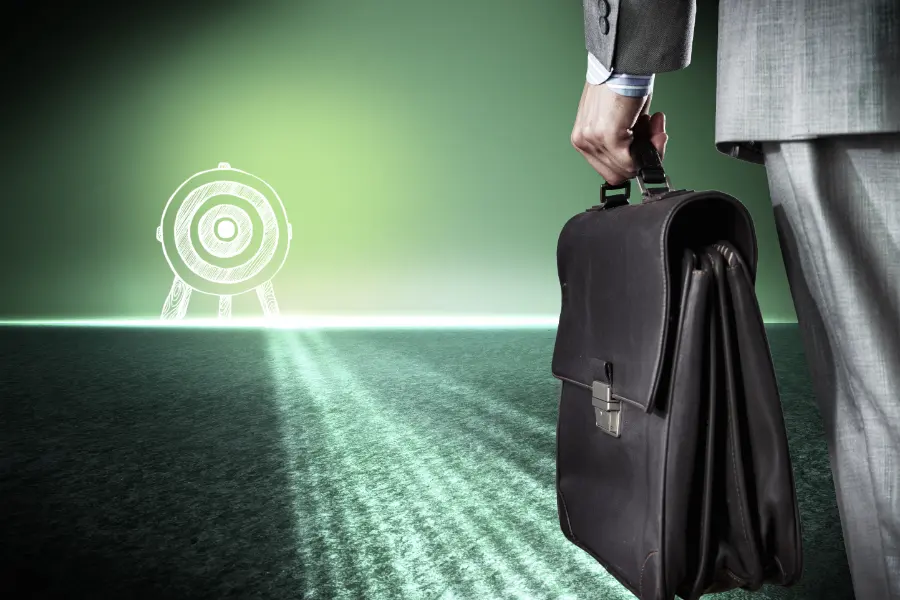 Setting Leadership Development Goals: Why It Matters
Leadership development goals are essential for managers who want to improve their skills, increase their effectiveness, and advance their careers. By setting specific, measurable, achievable, relevant, and time-bound (SMART) goals, managers can focus their efforts on the areas that will have the most significant impact on their teams and their organizations. In addition, setting leadership development goals can help managers:
Build self-awareness by identifying strengths and weaknesses
Improve communication skills and active listening
Develop emotional intelligence to better understand and manage emotions
Enhance time management and organization skills
Foster a growth mindset and adapt to new challenges and changes
Create a positive company culture and a healthy work environment
Improve team performance and productivity
How to Set Leadership Development Goals
Setting leadership development goals starts with a thorough assessment of your current leadership skills, strengths, and weaknesses. This can be done through self-reflection, feedback from team members, and reviews from supervisors. Once you've identified areas for improvement, follow these steps to set leadership development goals:
Choose specific, actionable goals that align with your career goals and your organization's objectives.
Use the SMART criteria to ensure your goals are well-defined and achievable.
Break down your goals into smaller, manageable tasks or milestones.
Develop a timeline for achieving each goal and monitor your progress regularly.
Seek support from mentors, colleagues, or professional development resources to help you achieve your goals.
Now that we've covered the basics of setting leadership development goals, let's dive into some examples and tips for each category.
Essential Leadership Development Goals for Managers
1. Improve Communication Skills
Effective communication is a critical leadership skill that enables managers to convey their vision, provide clear instructions, and maintain open lines of communication with team members. Some examples of communication-related leadership development goals include:
Practice active listening by giving team members your full attention, asking clarifying questions, and summarizing their input.
Enhance public speaking skills by attending workshops, joining a local Toastmasters club, or practicing presentations in front of a mirror or with a trusted colleague.
Develop effective writing skills to communicate clearly and concisely through emails, reports, and other written materials.
2. Build Emotional Intelligence
Emotional intelligence is the ability to recognize, understand, and manage your emotions and the emotions of others. Developing emotional intelligence can help managers build healthy relationships, manage conflict effectively, and foster a positive work environment. Leadership development goals related to emotional intelligence include:
Increase self-awareness by regularly reflecting on your emotions and identifying triggers.
Improve empathy by actively listening to team members and seeking to understand their perspectives and feelings.
Enhance emotional regulation by practicing mindfulness, deep breathing, or other stress-reduction techniques.
3. Develop Time Management Skills
Effective time management is an essential leadership skill that helps managers prioritize tasks, allocate resources, and ensure that deadlines are met. To improve your time management skills, consider setting the following leadership development goals:
Implement time management tools and techniques, such as time blocking, to-do lists, or project management software.
Delegate tasks to team members, based on their skills and workload, to ensure efficient use of resources.
Regularly review and adjust your workload and priorities to maintain a balance between urgent and important tasks.
4. Foster a Growth Mindset
A growth mindset is a belief that abilities and intelligence can be developed through dedication and hard work. Managers with a growth mindset are more likely to embrace challenges, learn from mistakes, and encourage continuous learning among team members. Leadership development goals related to fostering a growth mindset include:
Encourage team members to set challenging goals and provide the necessary support to help them achieve these goals.
Model a growth mindset by embracing new challenges, admitting mistakes, and seeking feedback for self-improvement.
Promote a culture of learning by providing access to professional development resources, such as workshops, online courses, or mentoring programs.
5. Enhance Conflict Resolution Skills
Conflict resolution is an essential leadership skill that enables managers to address disagreements and maintain a healthy work environment. By developing effective conflict resolution strategies, managers can prevent issues from escalating and promote collaboration and teamwork. Leadership development goals related to conflict resolution include:
Improve active listening skills to better understand the perspectives and emotions of team members involved in a conflict.
Develop negotiation skills to facilitate win-win solutions that address the needs and concerns of all parties involved.
Foster a culture of open communication and trust, where team members feel comfortable discussing their concerns and disagreements.
6. Strengthen Decision-Making Abilities
Effective decision-making is a critical leadership skill that helps managers navigate complex situations, allocate resources, and set priorities. By developing strong decision-making abilities, managers can make informed choices that benefit their team and organization. Leadership development goals related to decision-making include:
Enhance analytical skills by gathering and evaluating relevant data, considering multiple perspectives, and weighing the pros and cons of each option.
Develop intuition and trust your instincts when making decisions, especially in situations where there is limited information or time.
Seek feedback and learn from past decisions to continuously improve your decision-making abilities.
7. Cultivate a Positive Company Culture
A positive company culture can make all the difference in creating productive work environments, improving employee engagement, and retaining top talent. As a manager, you play a crucial role in shaping the company culture and setting a positive example for your team. Leadership development goals related to company culture include:
Promote a culture of respect, trust, and inclusivity by modeling these values and addressing any issues that may arise.
Encourage teamwork and collaboration by fostering open communication and providing opportunities for team members to work together on projects.
Recognize and celebrate team members' accomplishments and contributions to create a sense of pride and belonging.
8. Refine Leadership Style
Your leadership style influences how you interact with team members, make decisions, and manage conflict. Developing a flexible and adaptive leadership style can help you better respond to the needs of your team and the demands of your workplace's day-to-day operations. Leadership development goals related to refining your leadership style include:
Assess your current leadership style and identify areas for improvement through self-reflection, feedback from team members, and supervisor evaluations.
Study different leadership styles, such as transformational, transactional, or servant leadership, to determine which approach best suits your personality and organizational context.
Experiment with new leadership techniques and strategies to adapt your style to the needs of your team and the challenges you face.
9. Network and Develop Relationships with Other Business Leaders
Networking with other business leaders can provide valuable opportunities for learning, collaboration, and professional growth. By developing relationships with peers in your industry, you can gain insights into best practices, share experiences, and expand your professional network. Leadership development goals related to networking include:
Attend industry conferences, seminars, or networking events to meet and connect with other business leaders.
Join professional organizations, online forums, or social media groups related to your field to share knowledge and resources.
Seek out mentorship or mentoring opportunities with experienced business leaders who can offer advice, guidance, and support as you work toward your leadership development goals.
10. Improve Employee Engagement and Retention
Employee engagement and retention are essential for maintaining a motivated and high-performing team. By focusing on employee satisfaction and well-being, managers can create a positive work environment that encourages loyalty and reduces turnover. Leadership development goals related to employee engagement and retention include:
Regularly seek feedback from team members on their job satisfaction, work environment, and professional development needs.
Implement recognition and reward programs to acknowledge and celebrate team members' accomplishments and contributions.
Provide opportunities for team members to develop new skills, take on additional responsibilities, or advance their careers within the organization.
11. Enhance Team Performance and Productivity
Improving team performance and productivity is a key objective for managers, as it directly impacts the success of the organization. By setting clear expectations, providing the necessary resources, and regularly monitoring progress, managers can ensure their teams are operating at their full potential. Leadership development goals related to team performance and productivity include:
Set challenging but achievable goals for your team and regularly track progress toward these objectives.
Provide team members with the tools, resources, and support they need to complete their tasks efficiently and effectively.
Foster a culture of continuous improvement by regularly reviewing processes, identifying bottlenecks or inefficiencies, and implementing improvements to enhance productivity.
12. Promote Diversity and Inclusion
Diverse and inclusive teams are more innovative, effective, and adaptable than homogenous groups. As a manager, you have the power to create an inclusive environment that values and respects the unique perspectives and experiences of each team member. Leadership development goals related to diversity and inclusion include:
Educate yourself and your team on the importance of diversity and inclusion, including the benefits of diverse perspectives and the impact of unconscious bias.
Implement blind hiring practices to reduce the influence of bias in the recruitment process.
Encourage open and respectful dialogue among team members to foster understanding, empathy, and collaboration.
13. Practice Effective Delegation
Delegation is a vital leadership skill that enables managers to allocate tasks and responsibilities to team members based on their strengths, skills, and workload. Effective delegation not only improves team efficiency but also empowers team members by providing them with opportunities for growth and development. Leadership development goals related to delegation include:
Assess team members' strengths, weaknesses, and areas of expertise to assign tasks that align with their skills and interests.
Clearly communicate expectations, deadlines, and any necessary resources when delegating tasks.
Provide support and guidance to team members as needed, while also allowing them the autonomy to complete their tasks independently.
14. Develop Coaching and Mentoring Skills
Coaching and mentoring are essential leadership skills that enable managers to support their team members' personal and professional growth. By providing guidance, feedback, and encouragement, managers can help team members overcome challenges, develop new skills, and achieve their career goals. Leadership development goals related to coaching and mentoring include:
Improve your active listening and empathy skills to better understand and support your team members.
Develop your ability to provide constructive criticism and feedback in a way that is supportive, specific, and actionable.
Seek out opportunities to mentor team members and provide guidance on their personal development goals.
In Conclusion
By setting and pursuing leadership goals, managers can improve their skills, enhance their effectiveness, and advance their careers. By focusing on areas such as communication, emotional intelligence, time management, and team performance, managers can make a lasting impact on their teams and organizations. Remember to regularly assess your progress and seek feedback from team members, supervisors, and mentors to continuously refine and improve your leadership abilities.
FAQs
How do I set leadership development goals?
To write leadership development goals, begin by assessing your current strengths and weaknesses as a leader.. Consider feedback from team members, supervisors, and mentors, as well as your own self-reflection. Next, identify the specific areas where improvement is needed, and create SMART goals (Specific, Measurable, Achievable, Relevant, and Time-bound) to address these areas.
What are the key components of effective leadership?
Effective leadership involves a combination of skills, including clear communication, empathy, decision-making, conflict resolution, time management, adaptability, and the ability to motivate and inspire others. By focusing on these areas, managers can improve their effectiveness and make a positive impact on their teams and organizations.
Why is leadership development important?
Leadership development is important because it enables managers to continuously improve their skills, adapt to changing business environments, and better support their teams. By investing in leadership development, organizations can cultivate a strong and dynamic team of business leaders who can drive success and navigate challenges effectively.
How can I improve my leadership skills?
To improve your leadership skills, focus on setting specific development goals, seeking feedback from team members and mentors, and engaging in continuous learning through workshops, courses, books, and networking events. Be proactive in seeking opportunities for growth and development, and practice self-reflection to identify areas for improvement.
How can I become a better listener and develop active listening skills?
To become a better listener and develop active listening skills, practice fully focusing on the speaker, avoiding interruptions, and paraphrasing what they have said to ensure understanding. Additionally, ask open-ended questions to encourage further discussion, and maintain an open and non-judgmental attitude while listening. By making a conscious effort to practice active listening, you can improve your communication skills and build stronger relationships with your team members.