Disclaimer: We sometimes use affiliate links in our content. For more information, visit our Disclaimer Page. 
Leadership is a complex topic that can be difficult to define. However, one universally agreed-upon leadership aspect is the importance of ethics. "Ethics" are the principles that guide a leader's decisions and actions. For a leader to be effective, they must operate with integrity and exhibit ethical and solid values.
This blog post will explore eight examples of ethical leadership and discuss the principles underpinning these examples. We will also discuss the importance of ethical leadership in today's world.
What is ethical leadership?
Ethical leadership is a type of leadership that focuses on leading with integrity and ethics. This type of leader makes decisions based on what they believe is correct rather than what will benefit them personally.
Ethical leaders are transparent, honest, and fair. They set the tone for their organization and create an environment where everyone is held to the same high standards.
Related: Leadership Philosophies
Importance of ethical leadership
Ethical leadership is vital for a variety of reasons. First, it helps to create a positive ethical culture within the company. This is important because employees are more likely to be moral and have integrity if they see what their leaders do.
In addition, ethical leadership can help to boost employee morale in the short term. Employees are more likely to be excited about their work and management team if they see that they are being led ethically.
Also, team ethical leadership can help team members communicate and get along with one another, which affects team performance. Team leaders who set an example of good ethics for their team members help create a positive environment.
Finally, ethical leadership is essential for the image of the company. Good press is more likely to come to an organization that is led ethically, and investors, customers, partners, and vendors are more likely to trust and work well with an organization when they see it is being shown ethically.
Therefore, leaders must display ethical leadership to create a positive culture and improve the company's image.
Related: Leadership Roles
Ethical Leadership Principles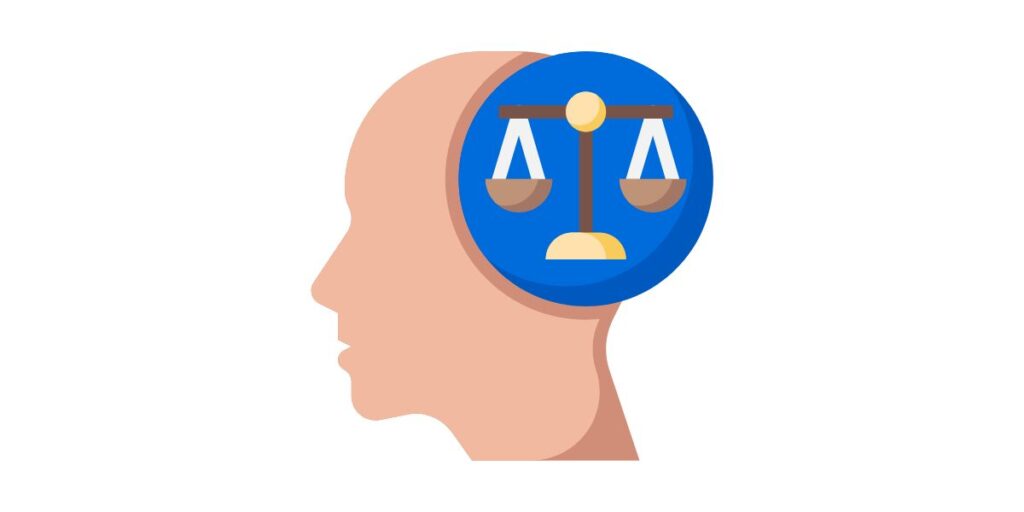 There are a few fundamental principles that underlie ethical leadership.
→ Honesty
Ethical leadership is a critical skill for any leader. Unfortunately, when people see their leaders behaving dishonestly, it creates an atmosphere of mistrust and can lead to losing faith in those leaders. As a result, ethical leaders must prioritize honesty in their behavior.
Ethical leaders establish standards of conduct that emphasize integrity and trustworthiness. In addition, ethical leaders inspire others to do the same by behaving with honesty, modeling the importance of ethical behavior for the entire organization.
Ethical leadership is more critical than ever in today's increasingly transparent world. Ethical leaders can build trust, inspire confidence, and create a positive example for others to follow by behaving with honesty and integrity.
→ Justice
Ethical leadership is also informed by ethical principles more broadly. These ethical principles include respecting others, acting with integrity, and adhering to professional standards.
Ethical leaders prioritize these principles in their decision-making and strive to create a workplace where everyone is treated fairly. In addition, ethical leaders are also concerned with issues of justice and fairness.
The rule is never to give specific individuals special treatment, except when a situation demands justice. As a result, ethical leaders are committed to creating a workplace that is equitable and just for all.
→ Respect
A respectful leader is someone whose ethical behavior radiates from. To have ethical behavior, leaders must first see the value and worth of their peers and employees. This can be done by listening to them carefully and affirming their value.
Leaders should also consider themselves to mentor others about ethical behavior and qualities. By doing this, their Awareness of purpose, needs, and values will spread throughout the organization like wildfire, resulting in an ethical workplace environment.
Leaders who act with respect and confirmation of value set the precedence for ethical standards in their workplace. Consequently, ethical workplaces increase employee productivity because of the positive morale created when workers feel valued.
When ethical values are emphasized within the organization through its leaders, it will keep more productive and efficient workplace results.
→ Community
Ethical leaders demonstrate behaviors like altruism, team building, mentoring, and empowerment which help to build community.
These behaviors consider the values and purpose of their employees and the organization. Ethical leaders help their subordinates by placing the welfare of their subordinates high in their esteem.
This means ethical leadership ultimately benefits the moral leader, the subordinate, and the organization. Consequently, ethical leadership is good for business. And practical, ethical leadership can be learned.
Those who want to learn ethical leadership can attend workshops, read books on the topic, or take online courses. But ethical leadership is not just about gaining knowledge. It's also about applying that knowledge in everyday work situations.
→ Integrity
Leaders' behavior demonstrates appropriate values and is honest in their dealings. As a result, people want to work for ethical leaders because they know their values align with the companies.
This creates a sense of loyalty and trust essential to any successful organization. Furthermore, ethical leaders attract talented hires because they know they will be treated fairly and with respect.
Finally, investors and customers are more likely to be attracted to an organization with ethical leadership because they know their money will go to a good cause. So, not only is integrity morally right, but it is also suitable for business.
Related: Leadership and Self-Deception
8 Examples of Ethical Leadership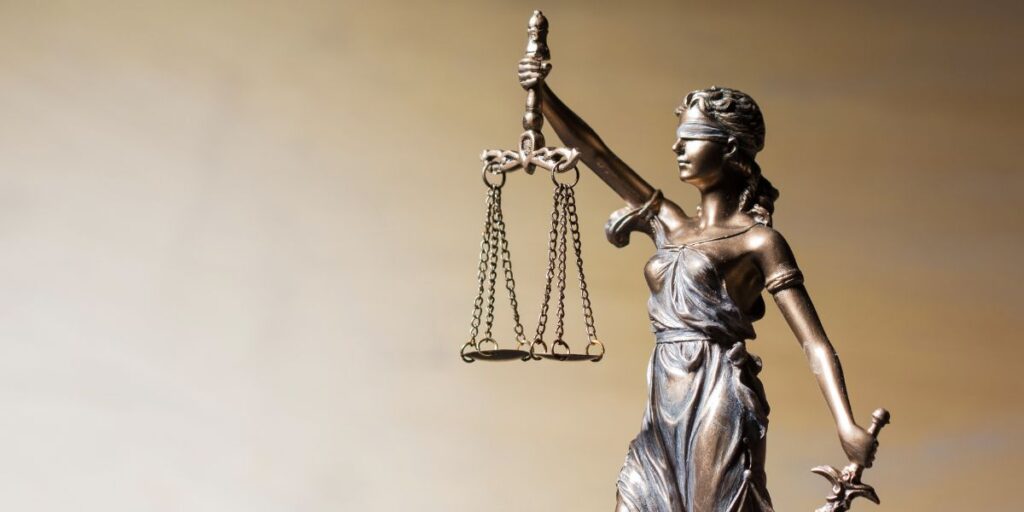 Here are eight ethical leadership examples:
1. Hire ethical employees
Ethical leadership starts with establishing common ground with employees, whether or not they have precisely the same moral values.
This begins with the hiring process, ensuring that new hires share the company's vision and values. The organization's vision statement should be clear and concise, and employees should be given ongoing training to reinforce these values.
Ethical leaders also need to be open and transparent with their team, sharing information about their moral values and how they make decisions.
By doing this, they can build trust and respect among their team and create an environment where everyone feels comfortable openly discussing ethical issues.
2. Ethics communication
One of the essential traits of an ethical leader is the ability to communicate effectively. Therefore, ethical leaders must articulate their thoughts and vision clearly and concisely.
This involves becoming comfortable with public speaking, leading meetings, and writing communications free of ambiguity.
Furthermore, ethical leaders must be skilled at building relationships with their team members. These relationships should be based on fairness, integrity, and trust principles.
Communication is the key to building solid relationships that foster a cohesive and productive team. Consequently, ethical leaders must make communication a priority to be successful.
3. Become an example
Ethical leadership is not simply about setting the right tone for the organization. It's also about living up to those standards oneself. Ethical leaders have high expectations and hold to the same standards for their employees.
In addition, ethical leaders expect other team members to lead by example. Leaders can create a culture of integrity and trust by modeling ethical behavior. When employees see that their leaders are committed to doing the right thing, they are more likely to follow suit.
As a result, ethical leadership is essential for creating a positive and productive work environment.
4. Make ethics a public priority
Ethical leaders know there is more to leading a team than simply getting results. They recognize that ethical standards are a critical part of any organization, and they work to educate their teams and peers about the importance of these values.
Ethical leaders seek to integrate these values into every facet of their team and company. They create an environment where everyone is expected to act with integrity and respect.
They also hold themselves and others accountable for their actions and always look for ways to improve their ethical standards. By doing these things, ethical leaders set the tone for their entire organization and help create a culture of integrity and excellence.
5. Value-based decisions
Ethical leaders are always thinking about the implications of their decisions. They want to be sure that any action they take aligns with the organization's mission and values.
They will consider all relevant facts and perspectives to make an ethical decision. They will also consult with others to get different points of view. Only when the criteria are met will they move forward with a decision.
This careful process helps to ensure that the organization's core principles are upheld. As a result, ethical leaders are essential for maintaining an organization's high standard of conduct.
6. Know your values
Ethical leaders play an essential role in any organization. They are aware of their values and expectations of themselves and their employees. They also communicate these values clearly so that everyone in the organization widely understands them.
They also create an environment in which ethical values are upheld. Employees who work for ethical leaders know their expectations and are more likely to act themselves ethically.
As a result, ethical leadership can help to create a positive work environment and increase employee morale.
7. Don't tolerate ethical violations
A zero-tolerance policy is a policy that does not allow for any exceptions to the rule. Employees who violate the policy will be subject to the same punishment, regardless of the circumstances.
Ethical leaders implement a zero-tolerance policy for ethical violations because they believe it is the only way to maintain a high standard of ethics within their organization. Therefore, they cannot tolerate ethical violations and expect their employees to uphold the same standards.
By implementing a zero-tolerance policy, ethical leaders can send a clear message to their employees that they expect them always to do the right thing, even when no one is watching.
8. Maintain justice and respect
Being an ethical leader means always behaving with fairness and respect for others. This includes treating peers and employees in an egalitarian way, regardless of age, gender, or ethnicity.
Ethical leaders respect team members by listening attentively, being compassionate, and valuing their contributions equally. They also consider opposing viewpoints reasonably to make decisions that are in the best interests of all involved.
By behaving ethically, leaders set a positive example for others to follow and create a work environment where everyone can feel valued and respected.
Related: Levels of Leadership
Improve your honest leadership skills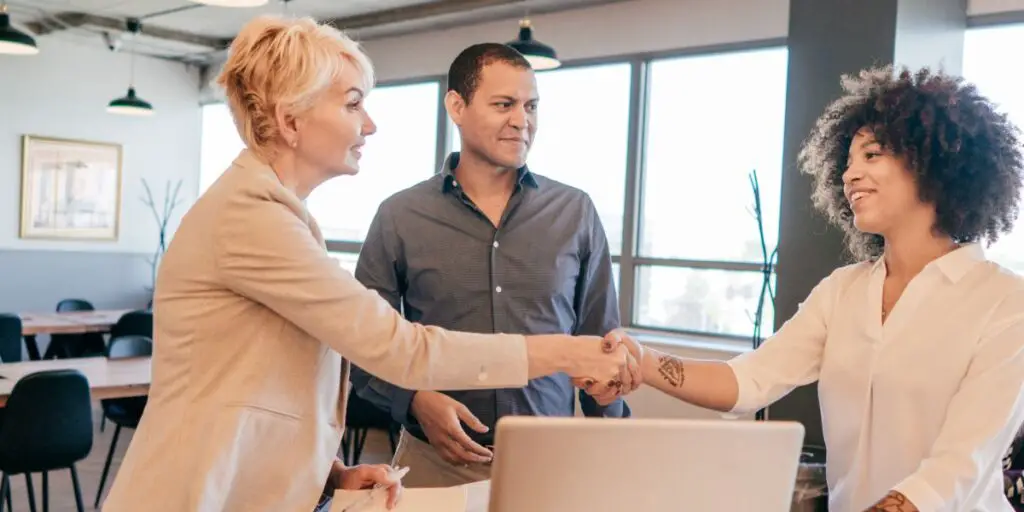 You can do a few things to improve your ethical leadership skills.
→ Values should be defined
When it comes to being an ethical leader, one of the most important things you can do is define your values. What morals and principles guide your decision-making? What do you believe in?
Once you understand your values well, aligning them with your organization's values will be easier. This alignment is essential for promoting a positive work environment and maintaining high standards of ethics.
If you're unsure where to start, try brainstorming a list of values important to you. Once you have a list, narrow it down to the top three or four values you feel are most important. From there, you can begin working on aligning your values with those of your organization.
→ Communicate openly
One of the best ways to foster an ethical work environment is to promote open communication. As a leader, it's essential to remember that every employee is different. What works for one person may not work for another.
It's essential to be transparent in your decision-making and always encourage feedback from your team. This way, you can get different perspectives and learn from your workers. This will help you become a better leader and build trust within your team.
Encouraging an open dialogue lets your workers know their ideas and concerns are valued. As a result, they'll be more likely to speak up and share their thoughts, leading to a more cohesive and productive workplace.
If you're unsure how to promote open communication in your workplace, you can do a few things.
Ensure you're holding regular team meetings and encouraging employees to share their thoughts and ideas.
You can also create an anonymous feedback system so workers feel comfortable speaking up about any ethical concerns they may have.
Try to be approachable and open-minded when hearing different points of view.
→ Choose employees with similar values
One of the best ways to ensure that your team is aligned with your ethical values is to hire people who share those values. This often starts with the hiring process and is maintained through a vision statement.
When interviewing candidates, ask questions that will give insight into their values. Then, during the onboarding process, reiterate your company's ethical values and how they align with the individual's values.
Hiring people with similar values can create a positive and productive work environment where everyone works towards the same goal.
Related: Development Plan for Leaders
How to Make Good Ethical Leadership Decisions?
Two significant theories in ethics are said to compete: duty and utilitarianism.
The duty-based approach establishes right or wrong based on a list of rules, such as the biblical rule "thou shalt not kill." If you break the law, you are in breach. Most company codes of conduct are duty-based.
The practical approach judges a decision to be right or wrong based on the consequences of "the greatest good or the least pain." In practice, you can dive into the depths of the branch of philosophy called ethics and find a complicated debate, or you can simply use duty and utilitarianism to work the best solution for any given situation.
Related: What Are the 5 Qualities of a Good Leader?
Conclusion
Leaders come in all shapes and sizes, but what they all have in common is the need to make decisions that are ethical and moral.
The examples of ethical leadership we have discussed show how powerful this type of leadership can be. As we move into an increasingly complex world, it is more important than ever for leaders to stand up for what is right and lead with ethics and compassion.
We would love to hear about your experiences with ethical leadership. Let us know in the comment section below!
Related: The Power of Leadership
FAQ
What is ethical leadership in a workplace?
Ethical leadership in a workplace is making morally right and just decisions. This often includes resolving ethical dilemmas in a way that upholds the values of the company while protecting the rights of employees.
Who is considered an ethical leader?
An ethical leader sets the tone for their organization or team by embodying high standards of ethical conduct. Their actions inspire others to do the same, creating a culture of integrity and accountability. Ethical leaders understand that their decisions and actions impact others and use this knowledge to guide their behavior. As a result, they are trusted by those around them and can build strong, thriving relationships.
What is the most important factor in ethical leadership?
The most crucial factor in ethical leadership is having a strong sense of personal morality and integrity.
Ethical leaders are guided by their values and principles, and they put the needs of others before their own. They lead with honesty and transparency, and they hold themselves and others accountable to high standards of ethical behavior.
Ultimately, ethical leaders create a culture of trust where people feel safe to speak up and voice their concerns. They inspire others to do the right thing, even when it's not easy, and they make it clear that ethics are not optional but essential to success in business.
Is Bill Gates an ethical leader?
Yes, Bill Gates has been described as an ethical leader. His leadership style is based on trust and collaboration. He believes that if people are given a clear goal and the necessary tools to achieve it, they will usually do the right thing. He encourages risk-taking and innovation and allows his employees to make decisions independently. This approach has resulted in many innovative products and services being developed at Microsoft.
What is ethic a wealth bank?
An ethic a wealth bank is a financial institution that provides ethical investment options for its customers. These investments are made in companies and organizations committed to social and environmental responsibility, making them a more sustainable choice than traditional banks.
Customers can access various ethical investment options at an ethic a wealth bank, including mutual funds, stocks, bonds, and real estate. This makes it easy for them to find something that fits their ethics and aligns with their investment goals.
Why are ethics important in banking?
There are a few reasons why ethics are important in banking. First, banks deal with people's money, which means they are responsible for acting in their customers' best interests. Second, banks play a crucial role in the economy, and their actions can have far-reaching implications. Finally, because of the nature of the banking business, there is always the potential for conflicts of interest between banks and their customers. Consequently, banks must adhere to high ethical standards to maintain public trust.