Disclaimer: We sometimes use affiliate links in our content. For more information, visit our Disclaimer Page. 
Small businesses have to be smart when it comes to their human resources. There are many things to consider when hiring employees, and the role of HR is vital in setting your business up for success.
This article will discuss HR's various roles in small businesses. Keep reading to learn more!
HR in Small Businesses
The HR in small businesses is who identifies, recruits, and hires the best employees for your company. They are also responsible for onboarding new employees, managing employee records, and administering benefits.
In addition, HR is responsible for ensuring that your employees comply with all federal and state laws. They will also handle any disciplinary issues that may arise.
Small Businesses have Unique HR Challenges
Small businesses have unique human resources (HR) challenges. They may not have the same resources as larger organizations, making it difficult to attract and retain top talent. Small businesses typically don't have dedicated HR departments, so owners and managers must be aware of HR best practices.
There are several ways to address HR challenges in small businesses. One is to develop a strong company culture. This can help attract and retain employees and improve employee morale and productivity.
Additionally, it's crucial to have clear policies and procedures in place, so everyone is on the same page. Finally, regular communication with employees keeps them informed and engaged.
Related: Motivators at Work
Why is HR Important for Small Businesses?
Human resource is a field that is often misunderstood. Many small business owners think of HR as simply a compliance function. But there is so much more to it than that.
Yes, HR is responsible for ensuring that your business complies with all employment laws. But they also play a vital role in helping you save money on benefits costs, developing employee handbooks and policies, and providing valuable insights into employee morale and job satisfaction.
In addition, HR can help you manage the power dynamics within your organization. They can act as a sounding board for a leader's influence and guide how to create a healthy work environment.
Related: Motivation and Reward Systems for Employees
10 Role and Activities of HR in Small Business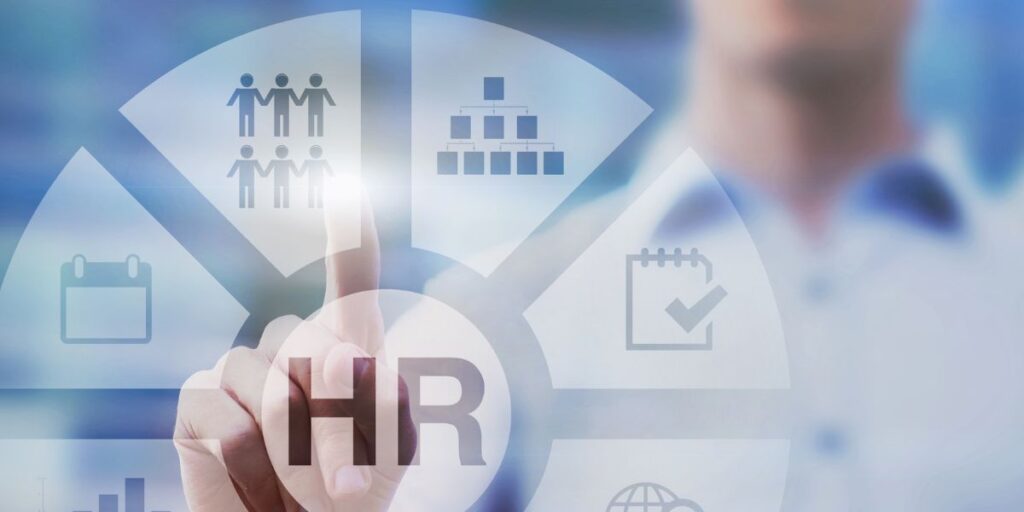 Now that we know why HR is crucial for small businesses let's examine their various roles.
1. Keeping employment laws up-to-date
HR ensures your business obeys all local, state, and federal employment laws. That includes handling I-9 documents that prove U.S. citizenship for each employee.
HR also tackles labor laws. These include the Family and Medical Leave Act, Americans with Disabilities Act, and the Fair Labor Standards Act.
They maintain employee files, too, making sure all paperwork is always in order. Some paperwork you'll need on your staff includes resumes, proof of education and training, work reviews, tax, and medical records.
Human resources are critical to maintaining a cohesive and effective workforce. In addition, they are the leader in creating policies and procedures that protect the company and the employees.
In addition to administering payroll and managing benefits, HR is also responsible for managing the power dynamics within an organization.
2. Hiring New Employees
Employee engagement is critical to the success of any business. A good employee experience begins with the hiring process, and HR plays a crucial role in managing that process.
HR professionals are experts at creating methods to attract and recruit the best talent for your small business. This includes writing job descriptions, placing ads, gathering resumes and applications, conducting interviews and reference checks, and making job offers.
The role also includes managing layoffs and terminations, which have employer regulation implications that HR staff know how to meet.
In addition, they know when to hire others skilled in areas like hiring temps or technical labor. By working with HR, you can ensure that your business has the best possible chance of success.
Many HR professionals choose to automate their manual work, especially for the hiring phase with HR tools such as Workday, Bamboo HR, Sense HR, and Monday. Sense HR particularly offers various dashboards for different team members according to their employment type.
Whether you're hiring agency workers, zero-hour contracts, or even unpaid volunteers, there are different profile types for everyone. Moreover, HR professionals are free to create their own customized dashboards for all user types. Learn more at Sense.HR about dashboard type, different roles, and settings to decide which ones would be helpful to streamline your HR processes.
3. Developing employees
Effective human resource management is about more than just hiring the right employees. It's also about onboarding, employee training, and developing employees in a way that helps them be happy and productive at work. This not only helps to improve employee retention. But it also builds your brand reputation as an exceptional employer.
HR professionals play a crucial role in ensuring that employees have the resources and support they need to be successful.
They develop employer-specific resources, put the best orientation, education, and training programs in place, and work with the right professionals to help employees reach their full potential. By doing so, they help create a positive employee experience that goes beyond the initial hiring process.
4. Employee Benefits and Compensation
Many small business owners are surprised to learn how much work is involved in managing the HR department. For example, HR personnel is experts in handling employee compensation and federally mandated employee benefits, including fringe benefits like gym memberships and tuition reimbursement.
In addition to employment taxes and unemployment insurance, HR manages workers' compensation insurance. To ensure that all employees are compensated accurately and on time.
HR works with outside specialists on employee compensation and benefits, such as timekeeping and payroll.
Retirement planning is another essential aspect of HR, as it helps employees prepare for their future financial secure addition to work. In addition, working with an experienced HR team allows small business owners to take the burden of managing employee compensation and benefits off their shoulders.
5. Maintaining Employee Handbooks
Your employee handbook is one of the essential tools for managing your staff and avoiding costly litigation.
It's where you share your firm's policies, practices, and procedures in writing. Besides your code of conduct, the handbook should also cover important rules like diversity and anti-discrimination, sexual harassment, hiring, and discipline.
Complaint reporting methods are another critical component of an employee handbook. This worker's playbook answers staff questions and helps prevent misunderstandings.
It's also a tool to communicate your company's mission, vision, and core values. Your HR team can manage your employee handbook if you have one or help you develop the all-important tool if you don't.
6. Managing performance reviews
Small business owners have a lot on their plate. In addition to the day-to-day tasks of running a business, they also have to worry about employee relations. One of the essential aspects of employee relations is performance reviews.
Hr software can help take some of the burdens of small business owners by handling employee evaluations, annual reviews, and exit interviews. Hr managers are experts in company culture and can conduct this process in a way that preserves a positive employee experience.
7. Record keeping
The human resources department is responsible for maintaining employee records. This includes keeping track of personal information, employment history, training and development programs completed, performance reviews, and salary history.
Maintaining accurate and up-to-date records is essential for compliance with employment laws. It's also crucial for making sound decisions about employee compensation, training, and advancement.
HR professionals use employee records to identify trends and make recommendations to management about how to improve the workplace.
In addition to maintaining records, the human resources department also handles other vital functions, such as recruiting, hiring, and benefits administration.
8. Employee relations
The role of the HR professional has evolved, but their primary goal remains the same: to create and maintain a positive work environment.
This is accomplished by promoting a healthy workplace culture, resolving conflict, and investing in employee development. By taking these measures, HR can help reduce turnover and increase productivity.
Business owners have an essential role to play in employee relations as well. They set the tone for the organization and create a positive work environment.
In addition, they need to be aware of HR's responsibilities and be able to trust them to carry out their duties. By working together, business owners and HR professionals can create a thriving workplace that meets the needs of all employees.
9. Health and safety
Health and safety are crucial responsibilities of HR professionals. By conducting risk assessments, managing safety training, and investigating accidents, HR can help create a safe work environment for all employees.
Promoting a culture of safety is essential for preventing workplace injuries and illnesses. In addition, business owners can ensure that their HR department fulfills its responsibilities by maintaining open communication with hr professionals.
It is aware of the latest developments in health and safety legislation. By working together, business owners and HR professionals can create a safe and healthy workplace for all employees.
10. Employee Experience
HR has a significant impact on the employee experience. By creating programs and policies that promote a positive work environment, HR can help make work more enjoyable for everyone. And by aligning the culture of the organization with its values.
HR can attract and retain top talent. When employees feel part of something bigger and their work is meaningful, they are more likely to be engaged and productive. So, by playing a pivotal role in shaping the employee experience, HR can positively impact the bottom line.
Related: Collaboration Strategies
How to Setup an HR for your Small Businesses?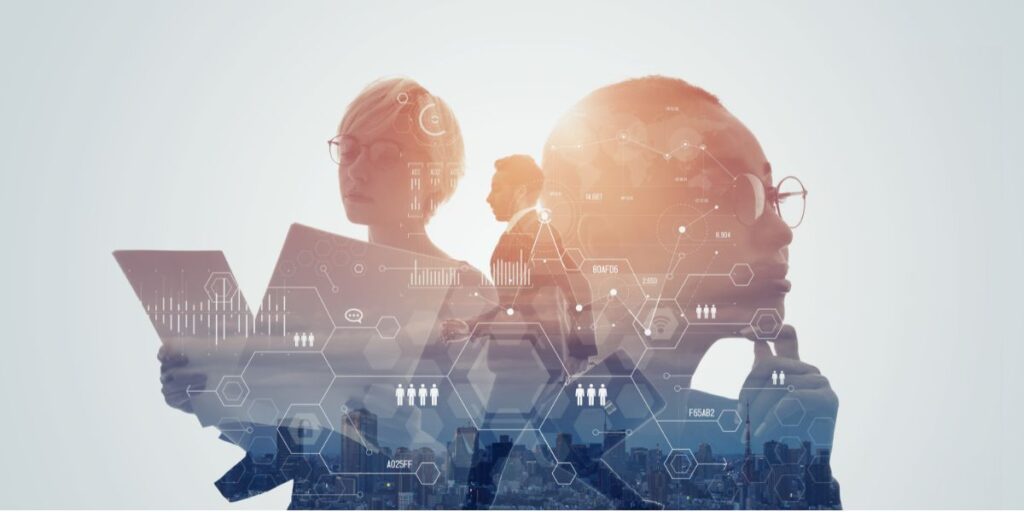 If you're a small business owner, you might wonder how to implement HR in your organization. Here's you can do that:
→ Hire a Professional HR
HR is a vital part of any business, regardless of size. In-house HR can be ideal for larger companies that want to maintain control over critical aspects like hiring, retention, benefits, and firm culture.
However, it's essential to keep in mind that finding one person with all the necessary skills and experience can be difficult. Therefore, it may be required to hire a team of experts. For smaller businesses with 50 or fewer employees, hiring an HR generalist may be a more cost-effective solution.
This person can manage tasks that can be automated, such as compliance, payroll, benefits, and onboarding. There is no standard number of HR professionals to have on staff based on the number of employees.
The needs of a restaurant are different from those of a tech firm. So it's best to consult with a specialist to determine the specific HR needs of your business.
→ HR Software for Small Businesses
If you're like most small business owners, you wear a lot of hats. In addition to being responsible for the day-to-day operations of your business, you also have to handle HR tasks like payroll, benefits, hiring, and performance reviews.
This can be a lot to keep track of if your business is growing. That's where HR software comes in.
HR software can automate many administrative tasks that would otherwise take up your time, freeing you to focus on other aspects of your business. And with so many options on the market, HR software is sure to be a perfect fit for your business.
To help you select the best HR software for your needs, consider performing a time audit to see which tasks are taking up the most time and picking the software that can streamline those tasks.
With the right HR software in place, you'll be able to breathe a little easier and get back to running your business.
→ Hire Professional Employer Organization
The trend of hiring professional employer organizations (PEOs) to administer HR on behalf of businesses is on the rise, and it's easy to see why.
PEOs are staffed with HR professionals and provide services via a co-employment agreement, which frees up the business owner and staff to focus on other areas of business growth.
In addition, PEOs have clout with benefits providers by pooling employees from all the businesses they contract with, which allows them to access better deals and discounts on things like health insurance.
And finally, since the PEO is also the employer of record, they share liability in employment-related legal issues – giving business owners some much-needed peace of mind. So a PEO may be just what you need to make your business run smoothly.
HR for Small Businesses Can Improve Your Firm
The HR person is an expert in many aspects of running a business, from employee relations to motivation. They are also well-versed in employment law and can help ensure that your business is compliant.
In addition, HR managers play a vital role in promoting employee well-being and engagement. Developing policies promoting satisfaction and health can help create a productive and happy workforce.
HR services are an essential part of any successful business operation. Don't wait until there's a problem to realize the importance of a well-functioning HR department.
Related: Intrinsic Motivators
Conclusion
Knowing the different roles HR plays to ensure you are set up for success is essential as a small business owner. By understanding the activities that HR is responsible for. You can create a plan for your business and put the right people in place to help you achieve your goals.
Have you hired your first employee yet? What challenges have you faced so far? We want to hear from you in the comments section!
FAQ
What human resources will you need for your business?
You'll need to staff your business with the right human resources to succeed. This includes employees with the necessary skills and knowledge to perform their jobs and those who are passionate and motivated to help your business reach its goals. The specific human resources you'll need will vary depending on the type of business you're running.
Is HR needed for small businesses?
It's essential to consult with an experienced HR professional when starting HR in a small company. Then, you can take a few key steps to get started, such as creating personnel policies and procedures, recruiting and interviewing employees, and onboarding new hires. You'll also need to develop a system for tracking employee data, such as payroll and benefits information.
What is an SME in HR?
An SME in HR is a subject matter expert. Someone with specialized knowledge and expertise in a particular area of HR, such as employee relations, benefits administration, or talent management.
These individuals are often called upon to guide and support other HR professionals, managers, and employees. As a result, SMEs play an essential role in ensuring that an organization's HR function is operating effectively and efficiently.
They are typically consulted when specific questions or challenges require their expertise. In many cases, SMEs are also involved in developing and rollicking out new HR initiatives or programs.
Having an SME on staff helps to ensure that an organization has access to the latest thinking.
Why is HRM important for SMEs?
Human Resource Management (HRM) is critical for the success of any organization, but it is essential for Small and Medium-Sized Enterprises (SMEs). Because SMEs typically have limited resources, they must make the most efficient use of their human capital. HRM helps SMEs attract, develop, and retain top talent.
In addition, HRM can help SMEs create a positive work environment that encourages employee engagement and productivity. By investing in their employees, SMEs can see a significant return on investment in improved performance and profitability.
So, if you're running an SME, don't underestimate the importance of Human Resource Management! Investing in your
What is the best training for HR?
The best training for HR is to ensure that employees know their rights and responsibilities regarding harassment and retaliation. Employees should also be provided with training on how to identify and report any instances of harassment or retaliation.
In addition, employees should be trained on the company's anti-harassment policy and how to comply with the company's standards of conduct. Training should also cover the consequences of violating the policy, including possible disciplinary action.
Why is human resource management necessary for small businesses?
There are a few key reasons why HRM is essential for small businesses. First, HRM can help identify and hire the best talent for your company. Second, HRM can help you create an engaged and motivated workforce. Finally, HRM can help you manage employee satisfaction and ensure compliance with labor laws.
When hiring the best talent, small businesses sometimes have difficulty competing with larger companies. HR can play a vital role by using its recruitment expertise to source and attract top candidates. Additionally, developing an effective onboarding program becomes even more crucial for small businesses as it helps new hires feel comfortable and part.