Disclaimer: We sometimes use affiliate links in our content. For more information, visit our Disclaimer Page. 
Workplace conflicts are inevitable, but they don't have to be destructive. Learn how to handle a conflict at work and turn it into a positive outcome.
No matter how harmonious a work environment is, conflicts will inevitably arise. Human nature, differing opinions, and miscommunications can all lead to disagreements. This article will explore effective strategies for resolving workplace conflict and discuss how to handle conflict professionally and constructively. Understanding and applying these techniques can create a more positive and productive work environment.
Key Takeaways
Conflict is a natural part of human interaction and should not be viewed as inherently negative.
Effective communication, active listening, and finding common ground are crucial for resolving workplace disputes.
Leadership plays an important role in conflict resolution by setting a positive example and providing guidance and support.
In some cases, involving human resources to facilitate conflict resolution or take disciplinary action may be necessary.
Preventing future conflicts can be achieved by establishing clear expectations, fostering open communication, and providing conflict resolution training.
Problem-solving is critical in resolving conflicts by identifying underlying issues and generating effective solutions.
Resolving conflict can bring numerous benefits, including improved relationships, increased productivity, and enhanced job satisfaction.
1. Understand the Nature of Workplace Conflict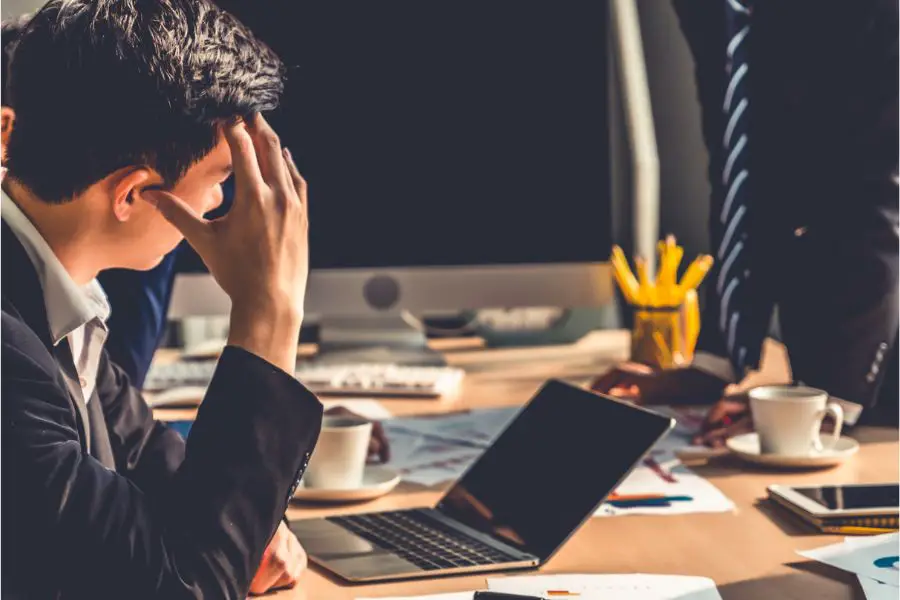 1.1. Recognize that conflict is a natural part of human interaction
Workplace conflict is an unavoidable aspect of human nature. People have different values, beliefs, and perspectives, leading to disagreements. It's important to acknowledge this and not view conflict as inherently negative.
1.2. Identify the root cause of the conflict
To resolve a conflict effectively, it's crucial to determine its root cause. This may involve examining the underlying issues, needs, or concerns that have led to the disagreement.
Related: How To Handle Employee Conflict in the Workplace
2. The Importance of Effective Communication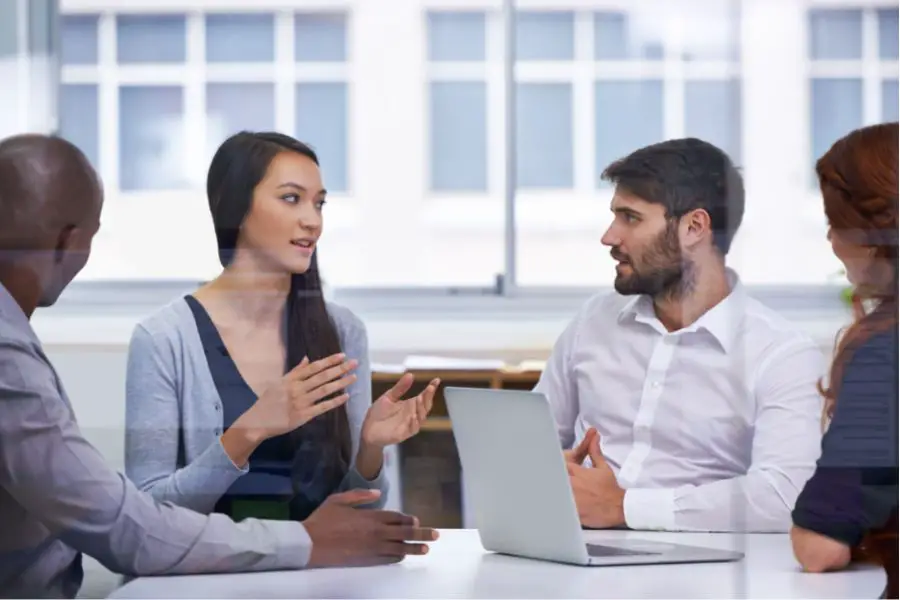 2.1. Open lines of communication
Maintaining open lines of communication is essential in addressing and resolving conflicts. Encourage employees to express their thoughts, feelings, and concerns openly and honestly.
2.2. Active listening
Active listening plays an important role in conflict resolution. Listen actively, focus on the speaker, avoid interrupting, and ask clarifying questions.
2.3. Use non-confrontational language
When discussing a conflict, use non-confrontational language to avoid escalating the situation. Focus on "I" statements, such as "I feel" or "I think," rather than accusatory "you" statements.
Related: Barriers of Communications
3. Conflict Resolution Strategies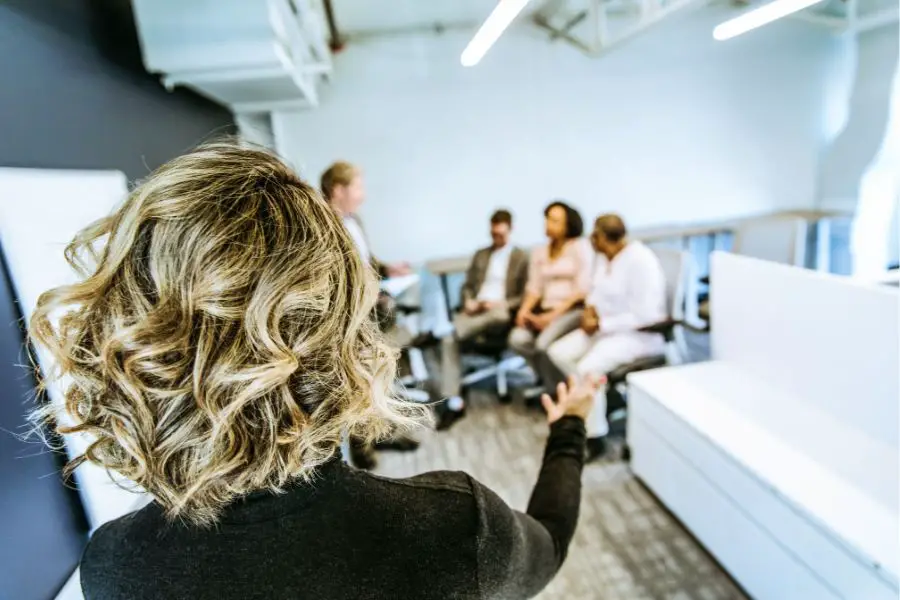 3.1. Find common ground
In resolving workplace conflict, it's important to find common ground between the parties involved. This can help create a sense of mutual understanding and make it easier to reach a resolution.
3.2. Focus on the problem, not the person
When addressing a conflict, focus on the issue rather than personal attacks or blame. This can help prevent further escalation and maintain a respectful atmosphere.
3.3. Brainstorm possible solutions
Encourage employees to brainstorm possible solutions to the conflict. This can help create a sense of teamwork and collaboration, leading to a more positive outcome.
3.4. Compromise and negotiate
In many conflicts, compromise and negotiation are necessary for resolving. Encourage parties to find a middle ground and be willing to give and take.
4. The Role of Leadership in Conflict Resolution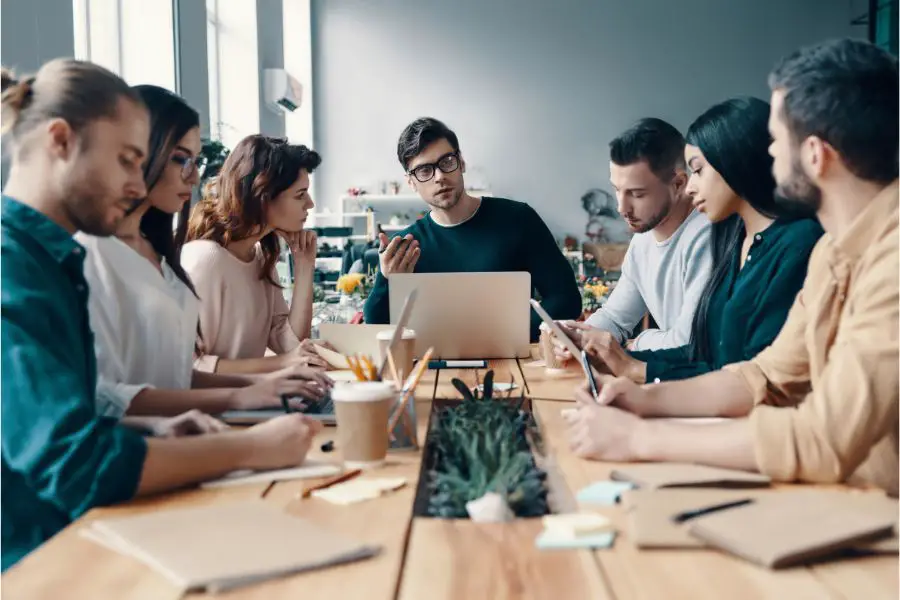 4.1. Lead by example
Leadership plays an important role in resolving workplace conflict. By setting a positive example and demonstrating effective conflict management skills, leaders can help create a more harmonious work environment.
4.2. Be proactive in addressing conflicts
When a conflict arises, leaders should address it promptly rather than avoid it. This can prevent conflicts from escalating and promote a healthier work environment.
4.3. Offer guidance and support
Leaders should offer guidance and support to employees dealing with conflict. This can help them feel heard and understood, making it easier to resolve the dispute.
Related: Conflict Management Styles
5. When to Involve Human Resources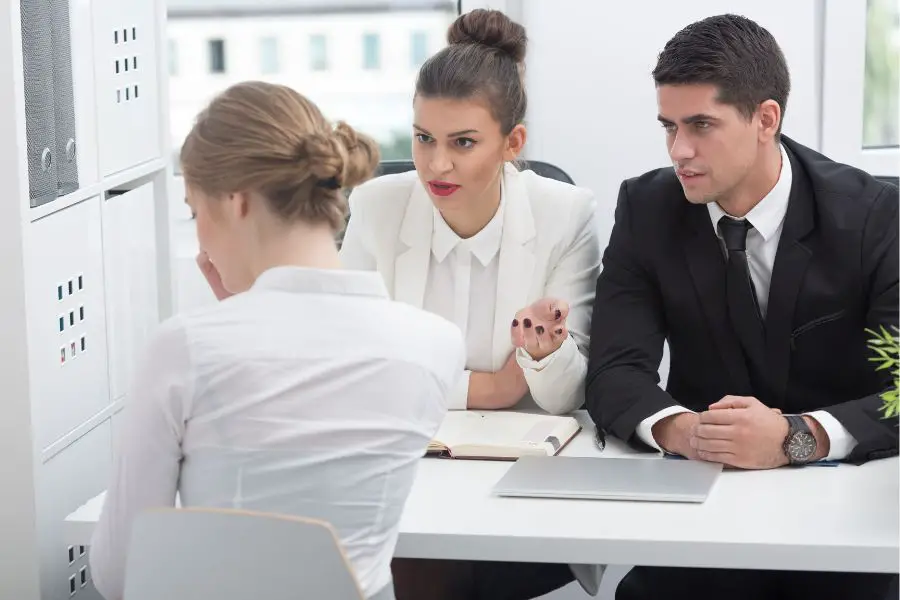 5.1. Unresolved conflict
If a conflict remains unresolved after attempting to address it using the strategies outlined above, it may be necessary to involve human resources. HR can provide impartial guidance and help facilitate a resolution.
5.2. Disciplinary action
In cases where an employee's behavior warrants disciplinary action, involving human resources is essential. HR can ensure that appropriate measures are taken and that the process is fair and consistent with company policy.
Related: Examples of Difficult Work Situations
6. Preventing Future Conflicts
6.1. Establish clear expectations and guidelines
To prevent conflicts in the workplace, establish clear expectations and guidelines for employee behavior and communication. This can help minimize misunderstandings and create a more harmonious work environment.
6.2. Encourage a culture of open communication
Fostering a culture of open communication can help prevent future conflicts. Encourage employees to express their thoughts and concerns openly and honestly.
6.3. Provide conflict resolution training
Conflict resolution training can help employees develop the skills to handle workplace conflict effectively. This can lead to a more positive and productive work environment.
6.4. Implement regular team-building activities
Team-building activities can help strengthen relationships between employees and promote a sense of collaboration and camaraderie. This can make it easier to address and resolve conflicts when they arise.
Related: How to Improve Teamwork
7. The Role of Problem-Solving in Conflict Resolution
7.1. Identify the underlying issues
Effective problem-solving begins with identifying the underlying issues contributing to the conflict. This can help ensure that the resolution addresses the root cause of the disagreement.
7.2. Generate possible solutions
Once the underlying issues have been identified, work with the parties involved to generate a list of possible solutions. Encourage open discussion and consider each option carefully.
7.3. Evaluate the pros and cons of each solution
Discuss the pros and cons of each potential solution, considering how each option might impact the individuals involved and the organization as a whole.
7.4. Select the best solution and implement it
Choose the solution that seems most likely to resolve the conflict effectively and implement it. Monitor the situation to ensure the resolution works as intended and make adjustments if necessary.
8. The Benefits of Resolving Conflict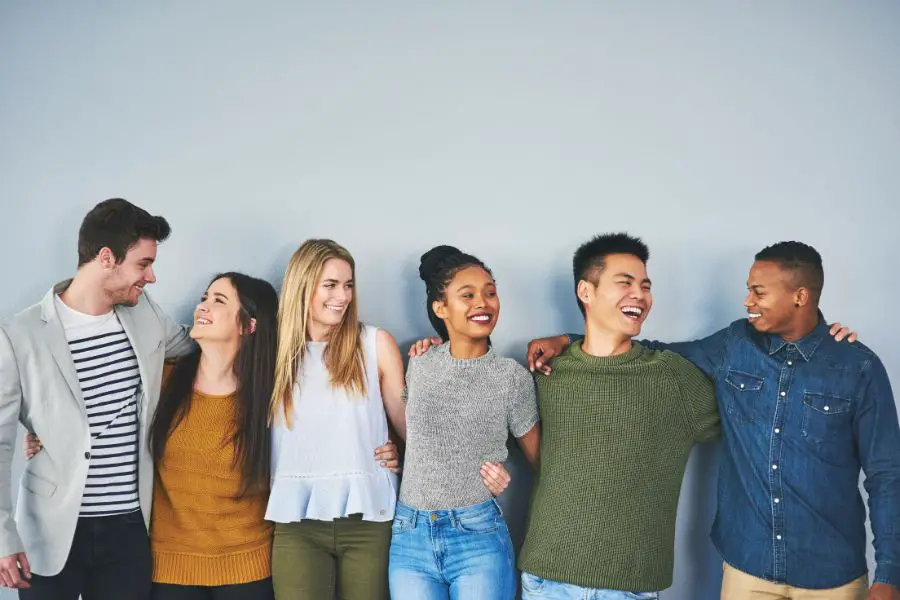 8.1. Improved relationships
Resolving conflict can lead to stronger employee relationships, fostering a more positive and supportive work environment.
8.2. Increased productivity
When conflicts are resolved, employees can focus on their work rather than interpersonal issues, increasing productivity.
8.3. Enhanced job satisfaction
A harmonious work environment can contribute to employee job satisfaction, leading to higher retention rates and a more engaged workforce.
8.4. Personal growth and development
Handling and resolving conflict effectively can help employees develop valuable communication, problem-solving, and emotional intelligence skills.
9. Common Mistakes to Avoid in Conflict Resolution
9.1. Ignoring the conflict
Ignoring a conflict in the hope that it will resolve itself is a bad idea. Avoiding conflict can lead to unresolved issues that fester and create a toxic work environment.
9.2. Taking sides
As a leader or colleague, it's important to remain impartial when dealing with workplace disputes. Taking sides can escalate the situation and make it more difficult to reach a resolution.
9.3. Focusing on winning
Focusing on "winning" the conflict rather than finding a mutually beneficial solution can lead to further division and resentment. Prioritize finding a resolution that benefits all parties involved.
9.4. Allowing emotions to take control
When emotions run high during a conflict, it can be challenging to think rationally and resolve the issue. It's essential to remain calm, composed and focused on finding a solution.
10. The Role of Empathy in Conflict Resolution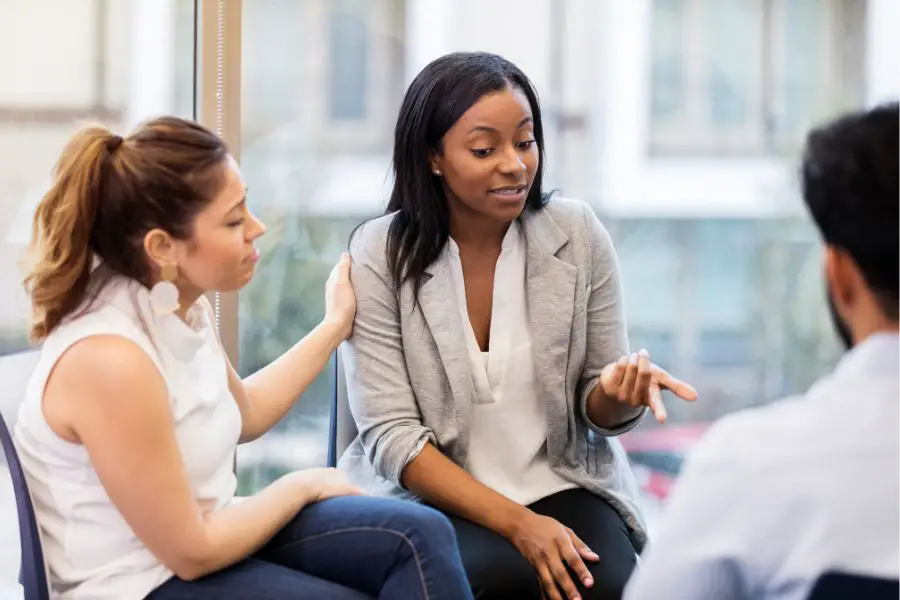 10.1. Understanding different perspectives
Empathy plays a crucial role in conflict resolution, as it allows you to understand the differing opinions and feelings of the parties involved. This can help facilitate a more productive conversation.
10.2. Encouraging empathy among employees
Fostering empathy among employees can help create a more supportive and understanding work environment, making it easier to resolve conflicts when they arise.
10.3. Leading with empathy
As a leader, demonstrating empathy can help build trust and rapport with employees, making them more receptive to guidance and support during conflict resolution.
11. The Power of Forgiveness and Moving Forward
11.1. Letting go of past grievances
Holding onto past grievances can hinder the conflict-resolution process. Encourage employees to let go of past issues and focus on solving the current problem.
11.2. Embracing forgiveness
Forgiveness is a powerful tool in conflict resolution, allowing parties to move past the disagreement and work towards a more harmonious future.
11.3. Learning from the experience
Use the experience of resolving a conflict as a learning opportunity for personal and professional growth. Reflect on the situation, identify areas for improvement, and apply those lessons in future conflicts.
Conclusion
Handling and resolving workplace conflict is vital for both employees and leaders. You can create a more positive and productive work environment by understanding the nature of conflict, utilizing effective communication strategies, and applying conflict resolution techniques.
Remember to remain open-minded, empathetic, and focused on finding solutions that benefit everyone involved. You can develop the skills to handle workplace conflict confidently and gracefully with practice and persistence.