Disclaimer: We sometimes use affiliate links in our content. For more information, visit our Disclaimer Page. 
Power struggles among employees can create a toxic work environment. They can negatively impact productivity and team morale, leading to high turnover rates. Resolving these power struggles effectively is crucial to promoting workplace harmony and creating a positive organizational culture.
Key Takeaways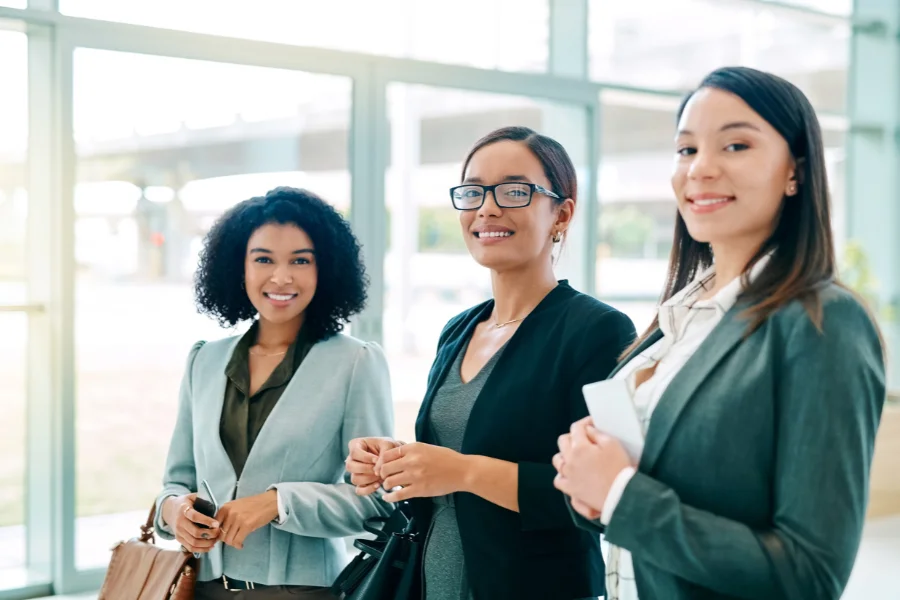 Understanding the Root Causes of Employee Power Struggles
Employee power struggles are often symptoms of underlying issues within the team dynamics. Understanding the root causes of power struggles is essential for effective conflict resolution in the workplace.
Power dynamics in the workplace play a significant role in cultivating power struggles. The unequal distribution of power and authority among team members can result in resentment, competition, and conflict. Employees who feel oppressed or undervalued are more likely to engage in power struggles as they attempt to assert their authority and gain recognition.
Team dynamics also contribute to power struggles among employees. When team members don't get along or lack trust in one another, it can create an environment of tension and hostility. This tension can manifest itself in various ways, such as employees competing for credit or control, withholding information, or undermining others' efforts.
It's essential to identify the root causes of power struggles within your team and address them directly. Only then can you effectively resolve conflicts and improve team dynamics in the long term.
Recognizing Signs of Employee Power Struggles
In any team or department, disputes are inevitable, and tensions can run high, especially when there is a struggle for power. These conflicts can escalate and impact overall workplace performance and morale when left unaddressed.
It is important for employees and managers alike to recognize the signs of power struggles before they become major issues. These signs include:
Increased arguments or disagreements among team members
Lack of cooperation or collaboration among colleagues
Individuals working in silos or withholding information from others
Increased absenteeism or disengagement from work
Resistance to change or new ideas
If you notice any of these signs, it is crucial to address them promptly. Ignoring them can lead to more significant problems and negatively impact overall team performance and workplace harmony.
Power struggles may sometimes arise due to underlying feelings of fear or insecurity. Employees may worry about job security, loss of control, or diminishing influence within the team. As a result, they may act defensively or attempt to exert control over others.
By recognizing these underlying emotions, employees and managers can work together to address them directly and provide reassurance to those feeling insecure. Creating a work environment where uncertainty is minimized and everyone feels valued and included is key to minimizing power struggles.
Importance of Effective Communication in Resolving Power Struggles
Effective communication is a key factor in resolving employee power struggles. Poor communication can often escalate conflicts and exacerbate tension within teams, whereas clear and open communication lines can help prevent misunderstandings and foster a collaborative work environment.
To improve workplace communication, it is important first to understand employees' different communication styles and preferences. Some individuals prefer face-to-face interaction, while others prefer written communication such as email or chat. It is also important to be mindful of language barriers and cultural differences that may impact communication.
Active listening skills are also crucial in effective workplace communication. This involves paying attention to what others are saying and acknowledging their viewpoints. It is important to avoid interrupting or dismissing others' opinions, as this can further escalate conflicts.
When conflicts do arise, it is important to address them in a timely and respectful manner. This involves expressing one's own viewpoints while also actively listening to the perspectives of others. Establishing clear communication and conflict resolution guidelines within the team or organization may be helpful.
Finally, ongoing communication and feedback can help to prevent power struggles from arising in the first place. Regular team meetings and check-ins can help to identify and address potential issues before they escalate into conflicts. By prioritizing effective communication, teams can build a culture of collaboration and mutual respect that supports workplace harmony.
Conflict Resolution Strategies for Managing Power Struggles
Effective conflict resolution is critical in managing workplace disputes and promoting a harmonious work environment. When confronted with power struggles, it is vital to utilize proven conflict resolution strategies to defuse tensions and find mutually beneficial solutions.
Here are some conflict resolution strategies that can help you manage power struggles:
Listen actively: Hearing both sides of the story is essential when two employees are in conflict. Listening actively and empathetically to each person can help you understand the root cause of the issue and identify potential solutions.
Collaborate on solutions: Once you clearly understand the issue, work with the employees involved to find a mutually beneficial solution. Collaborating on solutions can help build trust and reinforce the importance of teamwork in the workplace.
Focus on the problem, not the person: It's easy for power struggles to devolve into personal attacks, but staying focused on the problem at hand is critical. Encourage employees to focus on the issue and work together to find a solution.
Identify common ground: When two employees are in conflict, it can be helpful to identify areas where they agree. Focusing on common ground can help build a foundation for a mutually acceptable solution.
Seek mediation: In some cases, bringing in a third party may be necessary to facilitate conflict resolution. Mediation can provide an impartial perspective and help guide employees toward a resolution that works for everyone.
Utilizing these conflict resolution strategies can help you effectively manage power struggles in the workplace and create a more harmonious work environment. You can find mutually acceptable solutions that benefit everyone involved by emphasizing collaboration, active listening, and focusing on solutions rather than individuals.
The Role of Leadership in Resolving Employee Power Struggles
As a leader, it's important to recognize that conflict is inevitable in any workplace. However, how you handle that conflict can make all the difference. Effective leadership in conflict resolution can lead to a more productive and harmonious work environment, ultimately benefiting the entire team.
Leaders should strive to create a culture of open communication and respect within their teams. This means actively listening to employees' concerns and addressing them promptly. When power struggles do arise, it's important for leaders to remain impartial and mediate conflicts as needed.
In order to effectively handle conflicts, leaders should also possess strong conflict resolution skills. This includes effectively communicating, remaining objective, and coming up with mutually beneficial solutions. Conflict resolution training and workshops can be valuable tools for leaders to hone these skills and empower their teams to tackle conflicts head-on.
Most importantly, leaders set the tone for the entire workplace. By modeling positive behavior and promoting teamwork and respect, leaders can create a work environment that minimizes the occurrence of power struggles and fosters healthy relationships among employees.
Effective Leadership Strategies for Resolving Power Struggles
Here are some practical strategies for leaders to resolve power struggles in the office:
Listen actively to all parties involved.
Remain impartial and objective.
Communicate clearly and openly.
Identify underlying issues and address them accordingly.
Collaborate with employees to find mutually beneficial solutions.
By implementing these strategies, leaders can effectively manage power struggles and prevent them from escalating into larger issues.
Workplace Mediation and Conflict Resolution Training
One effective way to address power struggles in the workplace is through workplace mediation and conflict resolution training. These programs provide employees with the necessary skills and knowledge to navigate conflicts constructively and collaboratively.
Mediation involves a neutral third party who works with the conflicting parties to identify the underlying issues and find mutually acceptable solutions. It can be a powerful tool for resolving disputes and restoring workplace harmony.
Conflict resolution training equips employees with practical skills for managing conflicts, including communication techniques, active listening, and problem-solving strategies. Through interactive workshops, employees can develop a deeper understanding of their own conflict management style and learn how to adapt to different situations.
Organizations may also consider offering leadership training in conflict resolution. This can help managers and supervisors develop the skills to mediate conflicts and promote a positive work environment effectively.
Establishing Clear Conflict Resolution Policies
One of the most effective ways to prevent and manage employee power struggles is by establishing clear conflict resolution policies within organizations. Such policies ensure that all employees understand the expectations and protocols for resolving conflicts and creating a harmonious work environment. Here are some best practices to consider when developing your organization's conflict resolution policies:
Best Practices for Conflict Resolution Policies
Define the types of conflicts that require intervention: Be specific about the types of conflicts that require management or HR intervention, such as harassment, discrimination or violence. This helps employees understand the severity of different types of conflicts and when to seek help.
Establish clear expectations for behavior during conflict: Outline expected behaviors for employees during conflict resolution, including active listening, respect, and professionalism. This sets a standard for how employees can expect to be treated during disputes.
Designate a conflict resolution process: Establish a process for addressing conflicts and resolving them, whether it involves mediation with a manager or HR representative, or a formal investigation. This ensures that all conflicts are handled consistently and transparently.
Provide training and resources: Invest in training programs that equip employees with the necessary conflict resolution skills, such as active listening and de-escalation tactics. All employees should have access to resources, such as the employee handbook or HR representative, to help them navigate conflicts.
By implementing effective conflict resolution policies, organizations can prevent power struggles and create a more positive and productive work environment for all employees.
Building a Positive Work Environment to Prevent Power Struggles
Creating a positive work environment is essential to preventing power struggles among employees. When employees feel valued and respected, they are more likely to work collaboratively towards shared goals rather than compete with one another for power and influence.
To build a more positive work environment, consider implementing the following strategies:
Encourage teamwork: Foster a culture of collaboration by promoting teamwork and group projects. Encourage employees to share ideas and leverage each other's strengths.
Show appreciation: Take the time to recognize and appreciate your employees' hard work. This can be as simple as saying thank you or offering positive feedback. Feeling valued can go a long way in promoting positivity and preventing conflict.
Promote transparency: Encourage open and honest communication among employees and between employees and management. This can help prevent misunderstandings and foster trust.
Invest in professional development: Offer training and development opportunities for your employees to help them grow their skills and advance in their careers. This can help increase job satisfaction and prevent boredom or frustration that can lead to conflict.
Create a comfortable workspace: Ensure that your employees have a comfortable and safe workspace that promotes productivity and creativity. This can be as simple as providing ergonomic chairs or standing desks.
By implementing these strategies, you can build a positive work environment that promotes workplace harmony and minimizes the occurrence of power struggles and conflicts.
Case Studies: Resolving Employee Power Struggles Successfully
Real-life examples of power struggles resolved successfully offer valuable insights into effective conflict resolution strategies. Two case studies demonstrate how communication, empathy, and collaboration can overcome even the most challenging workplace disputes.
Case Study 1: The Sales Team
The sales team at a leading financial services firm was struggling with internal competition as each member strove to outdo the others and earn the top spot. This resulted in friction, resentment, and low morale. The team leader recognized the problem and organized a series of team-building activities that encouraged collaboration and emphasized the common goal of exceeding sales targets.
The team also participated in conflict resolution training sessions that taught them techniques such as active listening, expressing emotions constructively, and finding mutually beneficial solutions.
In time, the sales team started to work together more effectively, with a shared sense of purpose and respect for each other's contributions. Sales figures improved, and the team became a model of effective teamwork within the company.
Case Study 2: The Executive Board
An executive board at a technology startup was struggling with a power struggle between two senior members, each vying for the position of CEO. This led to a toxic atmosphere, with accusations, counter-accusations, and a general lack of trust. The board members recognized the urgency of the situation and brought in an external mediator to help them work through their issues.
The mediator conducted a series of one-on-one sessions with each member, building trust and rapport and identifying areas of common ground. The mediator then facilitated a group discussion in which each member had a chance to express their concerns and propose solutions. Through patient listening, empathy, and constructive dialogue, the board members were able to find a compromise that satisfied everyone's interests.
They agreed to appoint an interim CEO while they continued searching for a permanent one and establishing clearer decision-making processes and communication channels. The board members emerged from the mediation process with a renewed sense of purpose and trust and were able to steer the company through a challenging period of growth.
Conflict Resolution Workshops: Empowering Employees and Teams
One of the most effective ways to equip employees with valuable conflict resolution skills is through conflict resolution workshops. These workshops are designed to enhance team collaboration, improve communication, and provide practical strategies for resolving workplace conflicts.
During these workshops, employees will learn how to identify the root causes of conflicts, recognize the signs of power struggles, and implement effective communication techniques. They will also gain insights into conflict resolution best practices and techniques for managing difficult emotions in conflict situations.
Conflict resolution workshops can be tailored to meet the specific needs of different teams and departments within an organization. They can also be delivered in a variety of formats, such as in-person sessions, online modules, or a combination of both.
Organizations can reduce workplace tensions, improve productivity, and foster a positive work environment by empowering employees with the necessary conflict resolution skills. In addition, conflict resolution workshops can help employees develop valuable leadership and team collaboration skills that can be applied in all areas of their professional lives.
Conclusion
Successfully resolving power struggles among employees is essential for promoting a harmonious and productive work environment. Effective communication, a positive work environment, and conflict-resolution strategies are key to achieving this goal. Organizations can empower employees with essential conflict resolution skills by understanding the root causes of power struggles, recognizing the signs of conflicts, and prioritizing leadership and conflict resolution training.
Preventing power struggles from occurring in the first place is equally important. When employees are encouraged to collaborate, trust, and respect each other, they are less likely to engage in conflicts or power struggles. Conflict resolution policies and workshops can help equip employees with the necessary skills and knowledge to navigate disagreements and constructively resolve conflicts.
By implementing these guidelines, organizations can create a positive work environment that encourages teamwork, engagement, and effective communication at work. By empowering employees and teams with essential conflict-resolution skills, organizations can reduce the occurrence of power struggles and build a culture of collaboration that enhances productivity and innovation.
FAQs
What is the importance of resolving employee power struggles?
Resolving employee power struggles is important to promote a harmonious and productive work environment. It helps to maintain team dynamics and prevent workplace conflicts.
What are the root causes of employee power struggles?
Employee power struggles can be caused by team dynamics and power dynamics within the workplace. Identifying and addressing these root causes is crucial in effectively resolving power struggles.
How can I recognize signs of employee power struggles?
Signs of employee power struggles can manifest as workplace tension and disputes. It is important to be aware of common indicators of power struggles in order to address them effectively.
What are some conflict resolution strategies for managing power struggles?
There are various conflict resolution strategies that can be employed to manage and resolve power struggles among employees. Mediation, finding mutually beneficial solutions, and active listening are a few examples.
What is the role of leadership in resolving employee power struggles?
Leadership plays a crucial role in addressing employee power struggles. Managers and supervisors have responsibilities in creating a positive work environment and fostering effective conflict resolution.
Credits
Featured Image: Credits Fauxels via Canva.com
In-article Image: Credits katleho Seisa via Canva