Disclaimer: We sometimes use affiliate links in our content. For more information, visit our Disclaimer Page. 
A swift click through the latest buzzwords in business jargon may leave you with the notion of "employee autonomy." It has become a popular tenet in progressive company cultures and the modus operandi for the increasingly remote workforce. But, what does it mean to work autonomously?
At the heart of this exploration, we will unravel the core concepts and underline the significance of fostering autonomy in the workplace.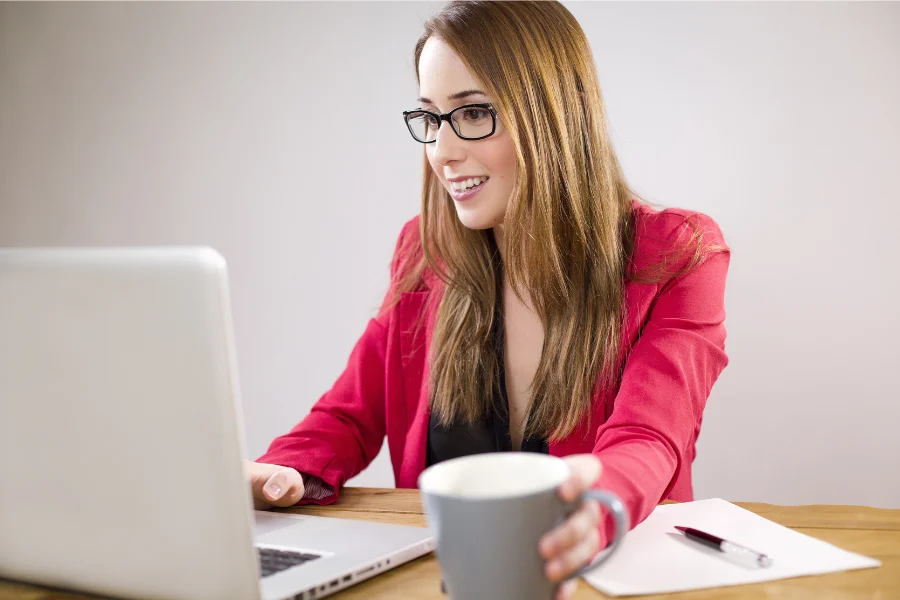 What Does It Mean To Work Autonomously?
In its purest sense, to work autonomously signifies having the freedom and authority to make decisions and complete tasks without direct supervision or instruction. It implies a significant degree of trust placed in employees, along with greater responsibility and self-direction. Employees are expected to manage their own schedules, act upon their own initiative, and become responsible for their work outcomes.
Essentially, autonomous working involves a substantial shift from the traditional hierarchical structure, where every task and process is dictated from the top. It encourages autonomy and grants employees the liberty to decide on their work procedures and timelines.
Autonomy in the Workplace: A New Paradigm Shift
The modern work environment is progressively recognizing the need for autonomy. However, such a paradigm shift demands a reimagining of standard business practices and procedures, making it a challenging endeavor.
Job autonomy in the workplace is no longer an add-on but a core necessity that enables employees to find satisfaction and engagement in their roles. It contributes to an increased sense of job satisfaction, bolsters employee engagement, and can lead to an overall positive effect on the company's productivity and success.
Employee autonomy doesn't equate to anarchy or a free-for-all. Instead, it symbolizes a balance between freedom and responsibility. It allows employees to operate within a flexible framework where they have control over their tasks while being accountable for the outcomes.
Encouraging Autonomy: From Micromanagement to Empowerment
When managers become overly critical, stifling the working independent nature of employees by scrutinizing every minute detail, it often stifles creativity, causing employees to feel undervalued and dissatisfied. To encourage autonomy and ensure a positive work environment, leaders need to step back from micromanaging and give employees the trust and freedom they deserve.
Encouraging autonomy is all about fostering a company culture that prizes independence and innovative thinking. It involves creating work environments where employees feel they can voice new ideas, participate in problem-solving, and exercise control over their work tasks.
Here are a few steps that business leaders can take to encourage autonomy:
1. Trust Your Team
The mutual trust serves as the cornerstone of any autonomous work environment. Managers need to believe in the skills and competencies of their team members and trust them to perform tasks to the best of their abilities.
2. Foster Open Communication
Maintaining communication is crucial for fostering autonomy. Regular meetings provide a platform for employees to voice their concerns, share progress, and provide advice to others in the team. An open dialogue helps to clear ambiguities and ensures everyone is on the same page.
3. Provide the Right Tools and Support
The right tools and technology can empower employees to work autonomously, especially in a remote setup. Managers should provide support, both in terms of resources and emotional backing, to help team members navigate through their tasks effectively.
4. Set Clear Expectations
While employees enjoy freedom, they must also understand task requirements and what is expected of them. Clear guidelines and performance metrics can help employees align their efforts with the organization's goals.
5. Encourage Skill Development
To enable employees to work autonomously, companies must invest in skill development. Regular training programs can help employees enhance their abilities, bolster confidence, and contribute better to their roles.
Related: What is Micromanagement and How to Break Free
The Impact of Autonomy in the Workplace on Employee Engagement
As businesses evolve, so do employee needs and expectations. One aspect that has consistently been shown to enhance employee engagement is autonomy in the workplace. When employees have a say in how they complete their work, they often feel more invested and committed to their roles.
1. Greater Job Satisfaction
Autonomy has a direct impact on job satisfaction. When employees can make their own decisions and shape their workdays, they often report a higher level of happiness with their work.
2. Enhanced Productivity
With autonomy, employees tend to show an increase in productivity. The freedom to manage their own schedules allows them to work when they're most productive, leading to better quality and quantity of work.
3. Better Work-Life Balance
Autonomy often leads to a better work-life balance. The flexibility to work remotely or adjust their own schedule helps employees balance their personal and professional responsibilities more effectively.
4. Increased Innovation
Autonomy in the workplace fosters a culture of innovation. When employees have the freedom to experiment with new ideas and solutions, they often come up with creative ways to solve problems and improve processes.
5. Higher Employee Retention
Companies that encourage autonomy often see higher employee retention rates. The sense of trust and respect that comes with autonomy makes employees feel valued, leading to higher job satisfaction and lower turnover rates.
Related: Positivity in the Workplace
Autonomous Working and Its Role in the Hiring Process
A company's approach to working autonomously can significantly influence the hiring process. Candidates today, particularly those in the younger demographic, prioritize autonomy in their work lives. Businesses that demonstrate an understanding of this need are likely to attract top-tier talent.
The hiring process should clearly communicate a company's stance on nurturing an autonomous employee culture. It should showcase the company culture, the level of autonomy allowed, and the tools available to support autonomous working. By doing so, organizations can not only attract the right candidates but also set accurate expectations from the start.
Developing Autonomous Employees: A Manager's Guide
Encouraging autonomy is a two-way street. While employees need to show initiative and responsibility, managers also play a critical role in fostering an autonomous environment.
1. Communicate Expectations Clearly
Managers must provide clear expectations, ensuring that employees understand their roles and the company's objectives.
2. Offer Constructive Feedback
Instead of being overly critical, managers should provide constructive feedback. They should celebrate achievements, provide guidance when needed, and encourage continuous learning and development.
3. Foster a Safe and Inclusive Culture
A culture of psychological safety, where employees are comfortable voicing their ideas and concerns without fear of retribution, encourages autonomous working.
4. Respect Boundaries
Managers should respect the boundaries set by their team members. They should understand that everyone has different ways of working and different work-life balance needs.
Related: Soft Skills for Managers
The Future of Autonomy in the Workplace
As workforces continue to evolve, the demand for autonomy in the workplace is only set to increase. Technological advancements and a growing emphasis on work-life balance are pushing businesses to reconsider their work structures and policies.
In the future, we can expect to see an even greater focus on autonomy. As companies acknowledge the benefits of employee autonomy — increased productivity, job satisfaction, and engagement — they are likely to incorporate more autonomous practices.
Remote work and flexible schedules will continue to be a significant part of the work landscape. Companies will invest more in technology and tools that enable employees to work independently while maintaining communication and collaboration within the team.
Conclusion
So, what does it mean to work autonomously? In conclusion, it means having the freedom to manage your own tasks, make decisions, and solve problems independently, without constant supervision. But it also means being responsible for your work outcomes and being accountable for your actions.
Employee autonomy has emerged as a key factor in job satisfaction, productivity, and employee retention. Companies that understand this and create a work environment that encourages autonomy are likely to see positive results in their workforce's engagement and overall success.
While fostering autonomy can be challenging, it's clear that the benefits are worth the effort. By trusting your employees, providing the right support, and setting clear expectations, you can create a work environment where everyone can thrive.
FAQs
How do you demonstrate work autonomously?
To demonstrate work autonomously, show initiative in your tasks, meet deadlines, and produce high-quality work without needing constant supervision. Show that you can make decisions, solve problems, and handle tasks independently, all while collaborating effectively with your team members.
What does autonomously working mean?
Autonomously working means having the freedom and ability to manage your tasks, make decisions, and solve problems without constant supervision or direction. It involves taking responsibility for your work and being accountable for the outcomes.
Why is it important to be able to work autonomously?
Being able to work autonomously is important because it leads to greater job satisfaction, increased productivity, and improved work-life balance. It also fosters innovation and creativity by giving employees the freedom to experiment with new ideas and solutions.
What is the ability to work autonomously?
The ability to work autonomously involves self-motivation, initiative, problem-solving skills, decision-making skills, and time management skills. It requires an employee to take ownership of their work, manage their tasks effectively, and deliver high-quality work while coordinating with other team members as needed.