Disclaimer: We sometimes use affiliate links in our content. For more information, visit our Disclaimer Page. 
Succession planning is an essential process that ensures a smooth transition in leadership roles for a company. However, it can also come with potential risks and challenges that must be addressed to secure the future of your business. This section will address succession planning risks and explore potential pitfalls and challenges associated with implementing succession planning strategies.
Whether you are a small business owner or a part of a larger corporation, it is essential to understand the potential risks involved in the succession planning process. This understanding includes identifying key risks, analyzing risk factors, and developing effective strategies to mitigate those risks. Proactively addressing these risks can enhance the chances of a successful transition.
Key Takeaways:
Succession planning is crucial for ensuring a smooth transition in leadership roles for a business.
Identifying and analyzing key risks and challenges is essential in developing effective strategies.
Proactively addressing potential risks can enhance the likelihood of a successful transition and secure the future of your business.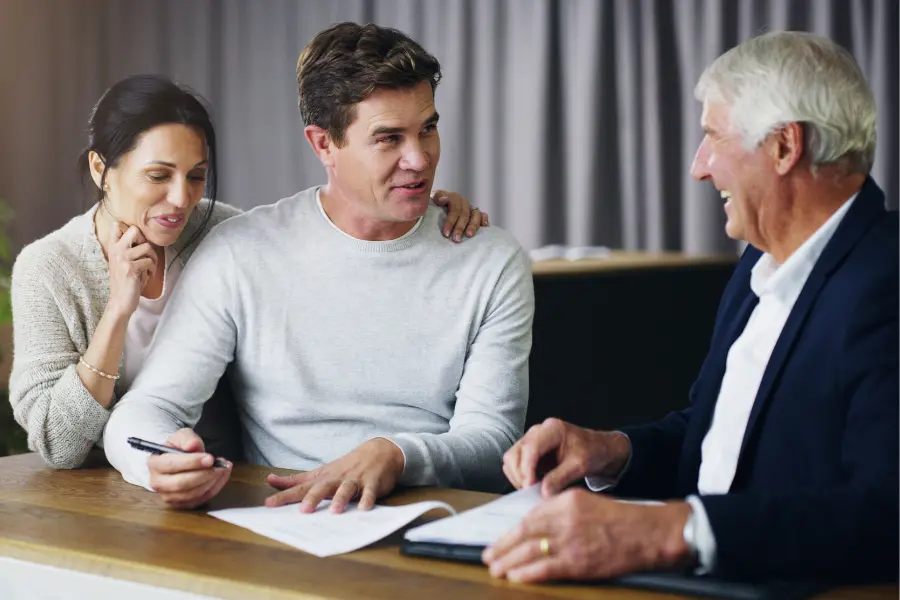 Identifying the Key Risks in Succession Planning
Succession planning is a crucial process for securing the future of your business. However, without proper risk analysis, your plan may miss important details and fail to mitigate potential risks. Identifying the key risks in succession planning requires careful consideration and a thorough understanding of your business operations.
Some key risks to consider include:
| Risk | Description |
| --- | --- |
| Key person dependency | If the business relies heavily on a single individual, their absence could cause significant disruption. |
| Leadership gaps | If there is no clear successor or insufficient leadership development, the business may struggle to maintain stability and growth. |
| Culture fit | If a successor does not share the same values and culture as the business, they may struggle to lead effectively and maintain the company's reputation. |
| Legal and financial risks | A poorly executed succession plan may result in legal and financial consequences, such as tax liabilities and disputes over ownership. |
You can develop effective mitigation strategies by conducting a thorough risk analysis and identifying these key risks. Consider seeking advice from a professional advisor or consultant to ensure that you have covered all the potential risks and addressed them in your plan accordingly.
Identifying the Key Risks in Succession Planning
While there are many potential risks in succession planning, it is important to note that each business is unique. Therefore, the risks may differ depending on the company's operations, industry, and goals. By conducting a thorough risk analysis, you can identify the risks specific to your organization and develop a plan tailored to mitigate those risks.
Common Pitfalls in Succession Planning
Succession planning can be complex, and businesses can encounter many common pitfalls. Understanding and avoiding these pitfalls can increase the chances of a successful transition.
1. Lack of Clarity and Communication
One of the most significant pitfalls in succession planning is a lack of clarity and communication. Establishing a clear plan and communicating it effectively to all parties involved is crucial. Failure to do so can lead to confusion, misunderstandings, and a failed transition.
Solution: Develop a clear plan and communicate it regularly to all stakeholders. Ensure everyone understands their roles and responsibilities and establish open lines of communication to address any concerns or questions.
2. Overreliance on Key Individuals
Another common pitfall is an overreliance on key individuals, such as the current CEO or founder. While these individuals can be critical to the business's success, relying too heavily on them can create a significant vulnerability during the transition process.
Solution: Develop a succession plan that includes the development and training of potential successors, and consider implementing a leadership team to distribute responsibilities and reduce dependency on any individual.
3. Lack of Preparation and Succession Options
Some businesses may also fail to prepare adequately or consider multiple succession options. This can result in a rushed and inadequate transition plan that does not adequately address the needs and goals of the business.
Solution: Take the time to develop a comprehensive succession plan and consider multiple options for succession. Conduct a thorough risk analysis and identify potential vulnerabilities to develop effective mitigation strategies.
Challenges in Implementing Succession Planning
Implementing a succession plan can be challenging for any business. From identifying potential successors to ensuring a smooth transition, there are many obstacles to overcome.
Resistance to Change
One of the biggest challenges in implementing a succession plan is resistance to change. Employees, especially those in leadership positions, may hesitate to relinquish control or adapt to new leadership. Addressing this resistance is essential by communicating the benefits of a succession plan and involving everyone in the process.
Lack of Clarity
Another challenge is a lack of clarity around roles and responsibilities. It's crucial to clearly understand who will take on what responsibilities during and after the transition. This should be communicated to all employees to avoid confusion and ensure a smooth handover.
Unclear Criteria
Another challenge that businesses face is an unclear criterion for selecting a successor. Without clear criteria, disagreements or uncertainty about who should take on the leadership role may exist. Establishing clear criteria based on skills, experience, and qualifications is essential to ensure a successful transition.
Overcoming these challenges requires a proactive approach and a willingness to adapt. With careful planning and communication, you can effectively implement a succession plan and secure the future of your business.
Best Practices for Managing Succession Planning Risks
Successfully managing succession planning risks requires a proactive and strategic approach. Implementing best practices can minimize potential risks and set your business up for a smooth transition. Here are some best practices to consider:
Develop a clear succession plan: A well-defined plan is crucial for effectively managing succession planning risks. It should outline the roles and responsibilities of all parties involved and include a timeline for the transition.
Identify and develop potential successors: Identifying and developing potential successors is critical to any succession plan. Investing in the growth and development of potential leaders can help ensure a seamless transition.
Conduct regular risk assessments: Succession planning risks can change over time. Regular risk assessments can help identify new risks and address existing ones proactively.
Communicate openly and transparently: Effective communication is key to managing succession planning risks. Openly communicating with all stakeholders throughout the process fosters trust and helps ensure a successful transition.
Minimizing Risks in Succession Planning
| Risk | Strategy for Mitigation |
| --- | --- |
| Loss of institutional knowledge | Implement a knowledge transfer plan to ensure critical information is documented and transferred to the successor(s). |
| Successor(s) lacking necessary skills or experience | Invest in ongoing training and development programs to strengthen the skills of potential successors. |
| Interpersonal conflicts among stakeholders | Encourage open and honest communication to resolve conflicts before they escalate and impact the transition process. |
By implementing these best practices and proactively addressing potential risks, you can help ensure your succession plan's success and secure your business's future.
Strategies for Addressing Succession Planning Vulnerabilities
Identifying and addressing vulnerabilities in succession planning is critical to ensuring a smooth transition. You can strengthen your succession plan and minimize potential risks by proactively assessing and addressing potential weaknesses.
Here are some key strategies for addressing succession planning vulnerabilities:
Conducting regular risk assessments: Regularly assess potential risks to your succession plan and develop strategies to mitigate them. This includes identifying key personnel who may leave the company, potential legal and financial risks, and other challenges.
Developing contingency plans: In the event of an unexpected departure or other disruption in your succession plan, it's important to have contingency plans in place. This may include identifying backup successors or other strategies to ensure continuity in leadership.
Investing in leadership development: One of the biggest vulnerabilities in succession planning is a lack of preparedness among potential successors. To address this, invest in leadership development programs and provide opportunities for potential successors to develop the skills and experience necessary for leadership roles.
Creating a Smooth Transition Plan
One of the crucial steps in succession planning is creating a smooth transition plan. A well-designed transition plan helps ensure the business continues to operate efficiently during and after the succession. Here are some best practices for creating a successful transition plan:
Define the Succession Timeline: A clear timeline helps you organize and plan the activities required for a successful transition. Set a realistic timeline that gives stakeholders enough time to adjust and prepare.
Identify Key Roles and Responsibilities: Clearly define the roles and responsibilities of leaders, successors, and other team members during the transition. This helps ensure that everyone understands their responsibilities and avoids confusion.
Develop a Training Plan: Identify the training needs of successors and develop a training plan to fill any gaps. Ensure that successors have the necessary skills and knowledge to take over the business operations smoothly.
Another crucial factor in creating a smooth transition plan is communication and transparency. During the transition, keep all stakeholders informed and involved in the process. Regular communication helps build trust and reduces uncertainty.
Finally, regularly review and adjust the transition plan as needed. The plan may need modification based on changing circumstances or new information. Regular evaluation helps ensure that the transition plan continues to meet the needs of the business.
Training and Development for Succession Planning
Investing in training and development programs for potential successors is essential to ensure a smooth transition. By providing your employees with the necessary tools and skills, you can help them prepare for future leadership roles and increase their chances of success.
One effective approach is to conduct regular performance reviews and identify areas for improvement. From there, design tailored training programs to address any gaps or weaknesses. This could include leadership training, mentoring, cross-functional experience, or external courses.
Encouraging employees to take on new challenges and responsibilities can also aid their development. By providing growth opportunities and promoting a learning culture, you can cultivate a pool of talented individuals ready to step into leadership roles.
It's important to remember that succession planning is ongoing, and training and development programs should be regularly updated and adapted.
Communication and Transparency in Succession Planning
Effective communication and transparency are critical components of a successful succession plan. By keeping all stakeholders in the loop and fostering open dialogue, you can build trust and ensure a smoother transition.
During the planning process, it is essential to communicate with current and potential successors and other key employees and advisors. All parties should clearly understand the plan's scope and requirements, as well as their roles and responsibilities.
Transparency is also crucial in ensuring all parties know of any potential challenges or risks associated with the succession plan. By being transparent about these issues, you can work together to develop strategies to mitigate them and minimize potential disruptions.
Best Practices for Communication and Transparency
Here are some best practices to help ensure effective communication and transparency during the succession planning process:
Establish a clear communication plan with all stakeholders
Provide regular updates on the progress of the plan
Be transparent about any potential challenges or risks
Encourage feedback and open dialogue
Document all communication and decisions for future reference
By following these best practices, you can foster a culture of communication and transparency, which is essential for the success of your succession plan.
Technology Solutions for Succession Planning
Technology can play a significant role in streamlining succession planning and reducing risks. With the help of software and digital solutions, businesses can automate tasks, analyze data, and track progress. Here are some ways technology can aid in succession planning:
Succession Planning Software: This software allows businesses to manage the succession planning process from start to finish. It can help identify potential successors, develop training plans, and track progress. Some solutions even provide risk analysis and scenario planning.
HR Management Systems: These systems help manage employee data and track career development. Businesses can identify potential successors by monitoring employee performance and potential and developing targeted training plans.
Collaboration Tools: Communication is essential during succession planning, and collaboration tools can streamline this process. These tools enable teams to share documents, hold virtual meetings, and provide real-time feedback.
Data Analytics: Data analytics can help identify potential talent gaps and assess the effectiveness of succession planning strategies. Businesses can adjust their plans and reduce potential risks by monitoring key metrics.
While technology can aid in succession planning, it is important to remember that it is not a substitute for human decision-making. Employers should still take a hands-on approach to succession planning and use technology to support their efforts.
Evaluating and Adjusting Your Succession Plan
A key aspect of successful succession planning is regularly evaluating and adjusting your plan. Evaluating your plan periodically can help identify any areas that require modification or improvement. Adjusting your plan accordingly can ensure that your transition strategy remains effective and relevant.
Conducting an annual review of your succession plan to assess its effectiveness is recommended. This review should involve a thorough plan analysis, including a review of your goals, timelines, and potential successors.
During the evaluation process, consider any changes in the business environment or management requirements that may impact your succession plan. Changes in technology, market trends, or organizational structure can all affect the suitability of your plan.
Communicating any changes or adjustments to your succession plan with all stakeholders, including potential successors, is essential. This transparency can encourage buy-in and increased engagement in the planning process.
Conclusion
Succession planning is key to ensuring the long-term success of your business. By addressing the potential risks and challenges, you can develop effective strategies to mitigate them. You can increase your chances of a successful transition through careful risk analysis and avoiding common pitfalls.
Addressing succession planning risks is crucial for securing the future of your business. By implementing best practices, identifying key risks, and continuously evaluating your plan, you can navigate the challenges and achieve a successful transition.
FAQs
What is the most challenging issue in succession planning?
The most challenging issue in succession planning is ensuring a smooth transition when a key position becomes vacant. Identifying and developing suitable successors with the required skills and knowledge can be complex and time-consuming.
Why is succession planning a problem?
Succession planning can be problematic due to various reasons. One of the main reasons is the difficulty in accurately predicting the future needs of an organization. Identifying and grooming potential successors while ensuring a seamless knowledge transfer can also present challenges.
What is the succession risk?
Succession risk refers to the potential negative impacts that can arise if a key position within an organization becomes vacant due to retirement, resignation, termination, or death. These impacts can include loss of expertise, relationships, revenue, and competitive advantage.
What are the challenges of succession?
Identifying suitable candidates with the necessary skills and potential.
Developing successors to be ready for leadership roles.
Managing the transition smoothly to prevent disruption.
Ensuring a knowledge transfer from the outgoing employee.
Balancing short-term performance with long-term development.
Which of the following are common succession planning mistakes?
Overlooking potential successors within the organization.
Focusing solely on technical skills and neglecting leadership qualities.
Lack of communication with employees about their development and potential roles.
Failing to provide adequate training and mentoring for potential successors.
Not having a contingency plan in case of unexpected departures.