Disclaimer: We sometimes use affiliate links in our content. For more information, visit our Disclaimer Page. 
Regardless of one's level of experience in digital marketing, it is crucial to monitor competitors for staying informed about current trends and making profitable decisions. Monitoring the competition allows for a better understanding of their behaviors and actions, facilitating quick adaptation to market changes, identifying customer demands, resolving industry issues, and making more informed business decisions.
By doing so, brands can bolster their market position and offer products and services that address the audience's pain points. This, in turn, contributes to surpassing competition, achieving greater business success, and delivering value to customers. Learn more from this blog post.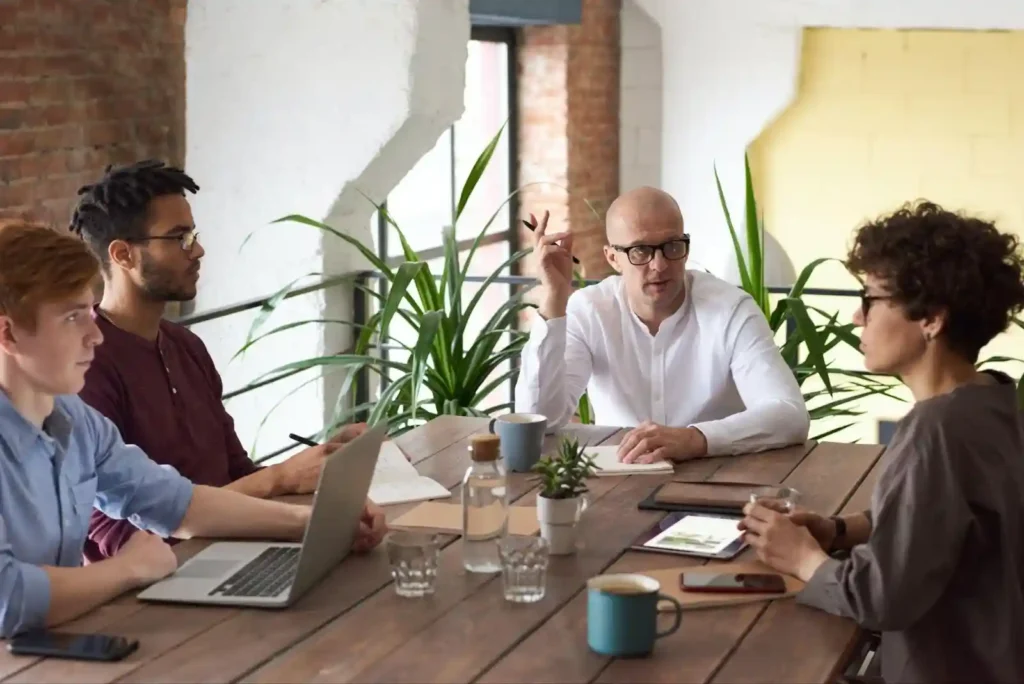 What's Competitor Monitoring?
Competitor monitoring is a strategy where organizations aim to identify potential competitors, gain insights into their actions (such as marketing campaigns, content, website changes, etc.), anticipate future moves, and assess their strengths and weaknesses. This approach helps organizations gain a better understanding of their industry, target audience, best practices, and effective strategies for achieving success.
Monitoring competition is essential for businesses striving to stay ahead in the race and outperform rivals by crafting distinctive and profitable strategies. Here's why monitoring is crucial for success.
Methods for Monitoring Competitors' Activities
After discussing the concept of competitor monitoring and its significance, let's now delve into the practical aspects of this strategy. We present to you a list of effective methods for keeping a close eye on your competitors' activities, enabling you to stay one step ahead in the business game.
#1 Uncover the Keywords
A tool like SpyFu has the ability to uncover the keywords targeted by competitors for both paid and organic searches. This information can be utilized to identify any keywords they might have overlooked, presenting an opportunity to target those specific phrases.
#2 Check Their Websites
Customers are undeniably the lifeblood of businesses, and maintaining their satisfaction is crucial for any company. That's why almost every enterprise has a website where they can engage with the public, showcase their offerings, and establish their brand.
To gain insight into your competitors' strategies, exploring their websites is a goldmine of information. Examining the content, design, and overall ambiance of their sites can offer valuable clues. It's possible they maintain informative blogs or produce comprehensive articles about their products and industry. They might even utilize captivating visuals and interactive elements to engage their audience.
BuzzSumo is a convenient tool that allows users to easily search for the most socially shared content based on specific topics or brands. By simply entering a subject or keyword, a list of popular content is provided, enabling users to evaluate their competitors' performance and discover previously unconsidered competitors. Moreover, this tool effectively highlights the top content produced by known competitors. For a comprehensive list of their most shared content, users can input the competitors' URLs.
To better understand the features of the online presence of competitors, you need special tools. In addition to specialized competitor monitoring tools, a reliable VPN is important. You can try the VeePN service, which has everything you need for analysis and protection. With VeePN for Safari you can better and deeper analyze a competitor and its customers in a specific region. Given the added layer of protection and greater flexibility in analysis, a VPN is a must-have tool for anyone who actively uses the Internet.
#4 Monitor Their Online Presence
It is well known that the internet plays a pivotal role in business promotion nowadays. It provides companies with the opportunity to reach a broader audience and establish connections with customers worldwide.
This highlights the significance of closely monitoring competitors' online presence. By identifying any decrease in their engagement or shifts in their marketing strategy, businesses can adapt their approach and maintain a competitive edge.
To ensure effectiveness, one needs to monitor the social media accounts and traffic of others. By closely examining their posts and identifying the most involved content, an idea of the customers' interests can be obtained. If the niche aligns, adopting a similar approach in one's own marketing endeavors could yield positive results.
#5 Track PR Activity
If one wishes to gain insights into the activities of competitors, it is important not to overlook the tracking of their PR initiatives. The examination of press releases and other media coverage can provide valuable information about upcoming events, new product launches, and shifts in company strategy.
Observing how rivals handle PR challenges can offer valuable lessons in crisis management and help develop effective strategies to overcome similar obstacles. Simultaneously, there is an opportunity to enhance one's own public image by leveraging the PR issues encountered by competitors. When a rival receives negative press, it presents a chance to capitalize on the situation.
#6 Check Competitors' Pricing Pages
Pricing products and services is a crucial aspect, particularly for newcomers in the industry. It also applies to established businesses as they need to monitor competitors' pricing to avoid overcharging or undercharging for their offerings. Overcharging may deter customers, while undercharging may raise concerns about product quality.
Therefore, finding a middle ground by analyzing competitors' strategies is the recommended approach. This will enable businesses to develop an effective pricing strategy that can attract more customers to their brand.
#7 Read the Customer Reviews
Competitors' customers serve as a valuable source of insights. Reading reviews about products and services in your niche can provide a wealth of information. Customers leave reviews for various reasons, including praising outstanding service or cautioning others about a negative experience. Regardless of the nature of the feedback, you can leverage customer reviews to your advantage. By analyzing positive feedback, you can identify what makes your rivals' customers satisfied and endeavor to replicate those elements in your own business.
#8 Stay Alert for New Content
Google Alerts offer a simple and cost-free method to keep tabs on the competition. By setting up alerts for specific keywords, one can easily identify who frequently appears in connection with them. Additionally, it is beneficial to create notifications for competitors' branded terms as well as one's own branded terms to track sentiment and effectively manage brand reputation.
Conclusion
These methods can be utilized to gain an in-depth understanding of competitors and develop strategies that will help businesses stay ahead of the curve. By staying ahead of trends, companies can effectively innovate and optimize their strategies for maximum profitability.
Bio
Donna Sterling is an ambitious and innovative tech and SEO expert, possessing an impressive array of skills and experience. She holds several prominent positions in prominent companies. Her inspiring leadership style is rooted in her deep commitment to excellence, which has allowed her to reach the heights of success she stands at today. By being both a positive force for change and a reliable source of support, Donna has gained the trust of those around her while also putting her remarkable expertise into practice.