Disclaimer: We sometimes use affiliate links in our content. For more information, visit our Disclaimer Page. 
Are you feeling trapped in the retail industry, yearning for a change but worried about how to get out of retail without a degree? You're not alone, and there's good news – breaking free from retail is possible with a strategic approach.
In this guide, we will explore the challenges faced by those who still need to gain a college degree seeking new opportunities outside of retail. We'll also discuss various options for acquiring the necessary skills and certifications to make that big career move.
So join us as we dive into alternative career paths, transferable skills, and valuable strategies to help you confidently exit the retail industry without a traditional degree.
Key Takeaways
Retail workers possess valuable transferable skills that can be highlighted to showcase their true potential and make them competitive in the job market outside of retail.
Pursuing certification programs, online schools, or internships/volunteer opportunities are affordable alternatives to traditional university degrees that provide specific skills and training for a new career path.
Building a professional network, seeking mentorship, and identifying transferable skills and experience are vital steps toward breaking free from retail without a degree. Setting realistic financial goals before pursuing education or changing careers after spending years in one industry like Retail Management is crucial.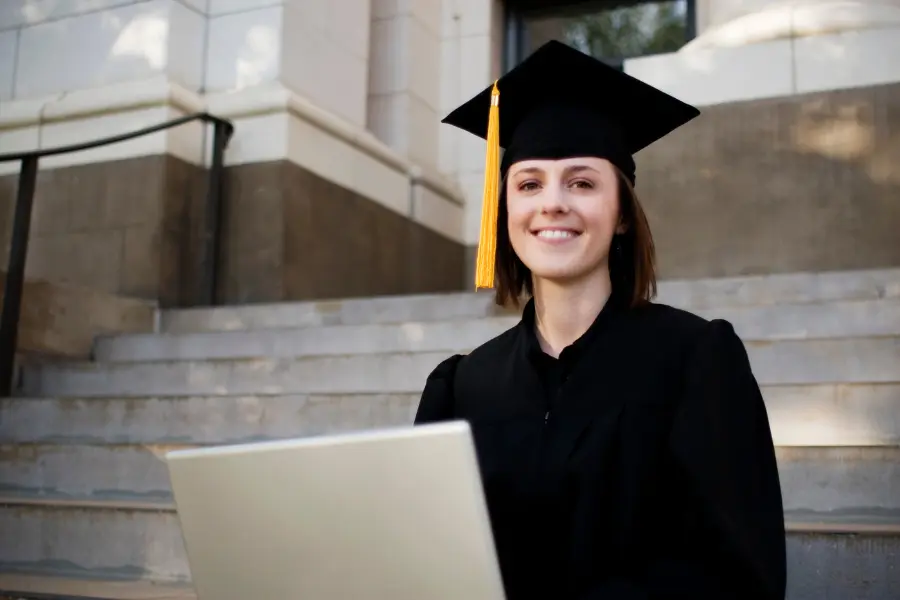 The Challenges Of Exiting The Retail Industry Without A Degree
Limited job opportunities, lack of specific skills and qualifications, and financial considerations are common challenges those attempting to exit the retail industry without a degree face.
Limited Job Opportunities
One of the primary challenges individuals face when attempting to break free from retail without a degree is the limited job opportunities available. On paper, applicants without higher education credentials can appear less competitive in today's job market.
To overcome this obstacle and showcase their true potential, retail professionals should highlight these key skills on their resumes and during interviews. For example, discuss how exceptional customer service skills helped increase repeat business or how strong time management abilities ensured smooth store operations under tight deadlines.
Lack Of Specific Skills And Qualifications
One of the biggest challenges of leaving the retail industry without a degree is needing more specific skills and qualifications in other industries.
While many retail workers possess essential soft skills such as communication, problem-solving, and customer service abilities, they may not have the technical or specialized expertise employers require.
For instance, a graphic design firm may require knowledge of software applications such as Photoshop or Illustrator that aren't typically used in retail settings. This can make it challenging for former retail employees to transition into new fields without further training or education.
Financial Considerations
Leaving the retail industry without a degree can be financially challenging. A common concern for those seeking to transition out of retail is the possibility of taking a pay cut in their new career.
This is particularly true if an individual has worked in the retail sector and has a high salary.
However, there are also financial considerations regarding education and training. Pursuing further education requires money and time investment, which may only be feasible for some.
To avoid overwhelming debt from pursuing further education or facing lower income after leaving retail, it's best to set realistic financial goals before making any career moves.
Exploring Options To Exit Retail Without A Degree
One can explore options to exit the retail industry by considering certification programs, online schools, and transferable soft skills.
Certification Programs
One way to exit the retail industry without a degree is by getting certified. Certification programs provide specific skills and training, making job seekers more competitive in the job market. Here are some certification programs to consider:
Certified Supply Chain Professional (CSCP) – for those interested in supply chain and logistics positions.
Certified Product Manager (CPM) – for those interested in product development.
Professional in Human Resources (PHR) – for those interested in human resources.
ACCA certification – for those interested in corporate financial analysis.
Certified Property Manager (CPM) – for those interested in property management roles.
Certification programs can be completed quickly, taking several months to a year, depending on the field of study chosen. They are also more affordable than traditional college degrees and have flexible scheduling options, including online classes or night courses.
Online Schools
Online schools are an excellent option for those looking to exit the retail industry without a degree. Here's what you need to know:
Online schools offer a flexible learning experience that fits around your schedule and allows you to learn at your own pace.
Many affordable online schools offer certification programs in various fields, such as digital marketing or project management.
Some online schools also offer courses in specific skills needed in higher-paying jobs such as coding, graphic design, or data analysis.
Online education can provide a good foundation for starting an entrepreneurial venture by teaching necessary skills like accounting, marketing, or time management.
Learning virtually means less commuting and allows candidates to focus on taking classes from reputable institutions despite their location.
Researching and choosing accredited online school programs from established institutions with long track records of preparing students for successful career transitions is essential.
Transferable Soft Skills
Retail workers possess soft skills that are highly transferable to other industries. These skills include:
Customer service: Retail workers have a wealth of experience interacting with customers and providing excellent service.
Sales skills: Their ability to persuade and sell products can be applied in real estate, advertising, and marketing.
Time management: Retail work is fast-paced, requiring excellent time management skills that are needed in most jobs.
Teamwork/collaboration: Working with colleagues is a core component of retail work, fostering employee collaboration and teamwork.
Adaptability: The dynamic nature of the retail industry requires employees to be adaptable and flexible, which is helpful in any job.
Positive attitude: Retail workers often deal with customers who may be upset or difficult to handle; developing a positive attitude and remaining calm during stressful situations is valuable in all careers.
Communication skills: Retail workers must effectively communicate with coworkers and customers daily, making communication one of their most essential soft skills.
Problem-solving abilities: In the retail industry, unexpected challenges always arise—retail employees must continually use their problem-solving abilities to resolve these issues quickly and efficiently.
Strategies For Breaking Free From Retail
Identify transferable skills and experience, pursue education and training, network and seek mentorship, and consider alternative career paths as strategies to break free from retail.
Identify Transferable Skills And Experience
To successfully transition out of the retail industry without a degree, it's essential to identify your transferable skills and experience. These skills and experiences can be applied in other industries and jobs. Here are some transferable skills and experiences that retail workers possess:
Customer service: This skill is valuable in many industries, such as hospitality, healthcare, and banking.
Sales: Sales skills can be helpful in marketing and advertising roles.
Time management: Managing your time effectively is essential in any job.
Communication: Effective communication is necessary for many roles, including administration, education, and social work.
Multitasking: Retail workers must juggle multiple tasks simultaneously, a valuable skill in project management or event planning.
In addition to these skills, it's also important to consider your experience. For example, if you worked as a manager or team leader in retail, you likely have experience managing people and dealing with difficult situations. This experience can be valuable in many leadership or problem-solving roles.
By identifying your transferable skills and experiences, you can explore different career paths and job opportunities outside the retail industry. Consider how these skills can be applied in different fields, and start researching jobs that align with your interests and goals.
Pursue Education And Training
Education and training are crucial when trying to break free from retail. Here are some steps you can take:
Research different programs: Look for programs that offer the skills you need to transition to a new field. This could be anything from technical training to soft skill development.
Consider online options: Online classes and certification programs can be a cost-effective way to gain new skills while still working in retail.
Talk to your employer: Some employers offer continuing education opportunities or tuition reimbursement programs. Ask if your company has any resources available.
Attend workshops and seminars: Industry-specific workshops and seminars can provide valuable networking opportunities and help you stay up-to-date on current trends in your chosen field.
Volunteer or intern: Volunteering or interning can provide hands-on experience in a new field, help you build your resume, and connect with professionals in your desired industry.
Pursuing education and training takes time, effort, and money but is an investment in your future career success.
Network And Seek Mentorship
Building a professional network and seeking mentorship can be crucial when transitioning out of the retail industry. Here are some tips:
Attend networking events: Attend industry conferences, job fairs, and other professional events to meet people in your desired field.
Join professional organizations: Joining organizations related to your chosen industry can help you connect with like-minded professionals and stay up-to-date on industry news and trends.
Use social media: Social media platforms like LinkedIn can be excellent tools for building a professional network.
Reach out to alumni or former colleagues: Connect with alumni from your school or contact former colleagues who have transitioned similarly for advice and support.
Seek mentorship: Find a mentor in your desired field who can provide guidance, answer questions, and offer insights on navigating the job market.
Remember that building relationships take time and effort. Be persistent in connecting with others, but be patient, as building a solid network takes time.
Consider Alternative Career Paths
If you want to break free from the retail industry, you must know that alternative career paths are available. Here are some options to consider:
Supply Chain and Logistics Analyst – This role involves coordinating the movement of goods from suppliers to customers, managing inventory levels, and analyzing data to improve efficiency.
Product Developer – A product developer works with a team to design, develop, and launch new products.
Human Resources Assistant – This role supports HR managers in recruitment, employee relations, and benefits administration.
Corporate Financial Associate – In this role, you'll work with a financial team within a company to manage budgets, forecast future revenues and expenses, and analyze financial performance.
Property Manager – This career choice includes overseeing commercial or residential properties, ensuring rent is collected on time, helping with property maintenance issues, and dealing with tenants' needs.
Regardless of your chosen alternative career path, it's essential to identify your transferable skills when transitioning out of retail. Remember that many of the skills you gained in the retail industry can be used in other fields, such as customer service and sales experience. By exploring other options and focusing on your unique strengths, you can successfully transition into a new career without needing a degree!
Alternative Career Paths To Consider
Consider alternative career paths like supply chain and logistics analyst, product developer, human resources assistant, corporate financial associate, and property manager.
These careers require transferable skills gained from retail and offer growth opportunities.
Supply Chain And Logistics Analyst
Supply Chain and Logistics Analyst is a career path that can be pursued without a degree. This position requires strong analytical skills and attention to detail, valuable qualities obtained through retail experience.
Supply chain analysts manage the flow of goods from suppliers to consumers. They analyze data related to shipping and transport costs, inventory levels, and delivery times to identify areas for improvement in these processes.
A supply chain analyst may work for various companies or industries, such as manufacturing or transportation, analyzing logistics networks for efficiencies while reducing waste and cost.
Product Developer
Product development is an area where the retail industry can offer transferable skills. A product developer works to create and innovate new products for a company, managing all design aspects from conception to launch.
Retail workers with experience in forecasting trends, identifying customer preferences, and knowing how products are marketed can succeed as product developers. They also need strong communication skills and the ability to work collaboratively with designers or engineers.
Human Resources Assistant
A human resources assistant position is a viable option for those seeking to transition from the retail industry. In this role, individuals can utilize their customer service and communication skills gained in retail to assist with employee relations, benefits administration, and recruitment efforts.
According to recent job listings, many HR assistant positions require little or no prior experience but prefer candidates with strong organizational skills and attention to detail.
This makes it an excellent opportunity for those looking to enter a new career field without a degree or formal education in human resources.
Corporate Financial Associate
A corporate financial associate analyzes and interprets financial data to help organizations make strategic decisions. This position requires strong analytical skills, attention to detail, and the ability to communicate complex information in simple terms.
Corporate finance associates work for various companies across healthcare, technology, manufacturing, and more industries. They may specialize in areas such as investment banking or risk management.
Property Manager
As an alternative career path for those looking to transition out of retail, property management offers potential opportunities. Property managers oversee the daily operations and maintenance of residential or commercial properties.
This role requires strong organizational skills, attention to detail, and a customer service mindset – all qualities that can be developed in retail.
According to the Bureau of Labor Statistics, property managers earn a median salary of $58,760 per year. Additionally, as more companies invest in residential and commercial real estate, demand for qualified property managers is expected to grow by 7% through 2028.
Conclusion:
Breaking free from retail without a degree is possible with the right skills and mindset. Although it may seem daunting initially, many opportunities are available for those willing to leap.
You can successfully transition into a new field by identifying transferable skills, pursuing education and training, networking, seeking mentorship, and considering alternative career paths such as supply chain and logistics analyst or human resources assistant.
Remember that age does not matter when it comes to changing careers – what matters is your determination and willingness to learn.
FAQs
Why would someone want to leave the retail industry without a degree?
There are several reasons why an individual may want to leave the retail industry without a degree, including job dissatisfaction, long hours, low pay, and limited opportunities for career advancement.
Can I still make a successful career change even if I don't have a formal education?
Yes! While having a degree can certainly be helpful in some industries, it is only sometimes necessary when pursuing other career paths. Focus on building transferable skills and gaining relevant experience through internships or entry-level positions in your desired field.
What steps should I take to transition out of retail?
Firstly, assess your skills and interests to determine what type of career you'd like to pursue. Then begin networking with professionals in that industry and start researching available job opportunities. Updating your resume and cover letter highlighting any transferable skills from your time in retail is also essential.
Is it too late for me to make this kind of transition?
Not! There's no age limit on making a career change or leaving the retail industry without a degree. It may take some extra effort, but with dedication and perseverance, you can successfully break free from retail and move towards fulfilling work in another field.