Disclaimer: We sometimes use affiliate links in our content. For more information, visit our Disclaimer Page. 
Are you looking for something productive to do at home? Here are some ideas to help you get things done and make the most of your time! Whether you're unemployed, a stay-at-home mom, or just need something to keep you busy. There are many things to do to be productive. From learning a new skill to starting a business, check out these ideas and get started today!
Related: Collaboration Strategies for a More Productive Workplace
1. Go for a daily walk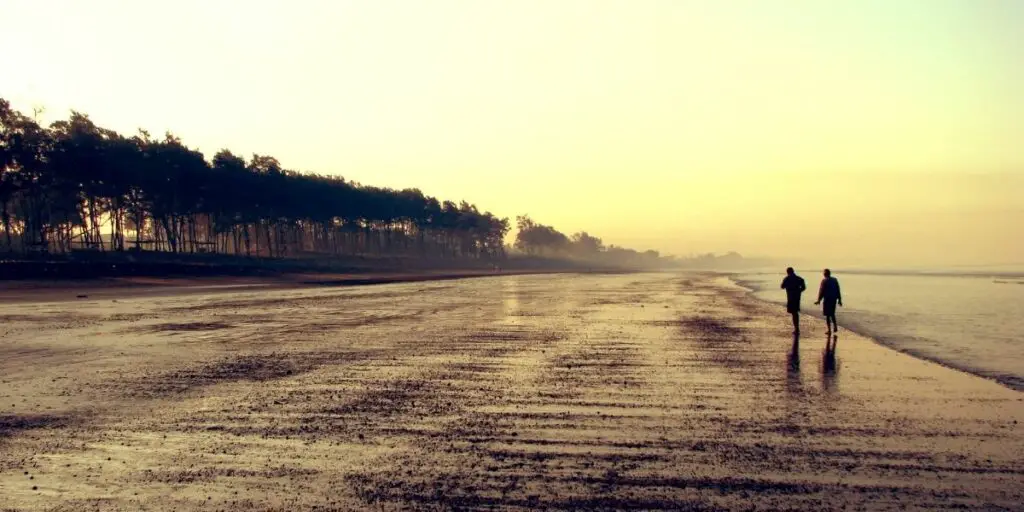 A daily walk is a great way to move your body and improve overall health. Walking is a low-impact form of exercise that can help to increase your heart rate, strengthen your muscles, and improve your balance and coordination. Additionally, walking can help to boost your mood and reduce stress levels.
And, of course, getting some fresh air and spending time outdoors is always good for your mental health. Just 30 minutes of walking each day can make a huge difference in your energy levels and overall productivity. So next time you're feeling sluggish, lace up your sneakers and go for a walk; you'll be glad you did!
2. Schedule your days
Who else lets all of their appointments pile up until you're way overdue on all of them? Just me? By taking the time to sit down and plan out each day, you can ensure that you make the most of your time and get everything done that you need to. It can be helpful to create a daily or weekly schedule, depending on your needs.
For example, you might dedicate certain days to specific tasks, such as cleaning or laundry. Alternatively, you might block off specific hours for different activities. Whatever approach you take, scheduling your days can help you be more productive and get more done.
3. Update your resume
Although it may seem like a daunting task, an up-to-date resume will allow you to reflect on your latest accomplishments and help you identify any skills that you may have picked up along the way. Plus, having a well-written resume on hand is always a good idea. You never know when an opportunity might arise.
Simply dust off your old resume and give it a fresh coat of paint to get started. Add in any new jobs, awards, or other accomplishments, and remove anything that is no longer relevant. Then, take some time to tweak your language and style to ensure that your resume truly shines. After all, first impressions matter, and your resume is often the first thing that potential employers will see.
4. Learn a new language
Learning a new language is a great way to challenge yourself and broaden your horizons. And there's no better place to learn a new language than at home, where you can take your time and immerse yourself in the learning process.
Not only is it a challenging and stimulating activity, but it can also have many practical benefits. For example, if you learn a popular language like Spanish or French, you'll be able to communicate with more people when you travel internationally.
5. Listen to productivity podcasts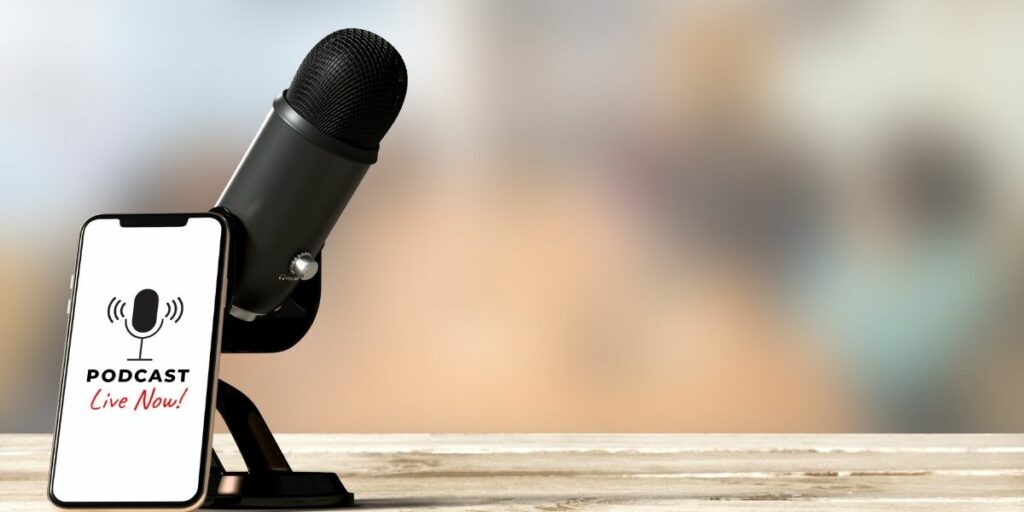 Podcasts will help you learn new tips and tricks on being productive and gain insights into how other successful people manage their time. Listening to productivity podcasts can also help to motivate you, as you'll hear real-life stories of people who have overcome procrastination and achieved their goals.
There are a wide variety of productivity podcasts available, so you're sure to find one that suits your interests. And if you need a little extra motivation, some podcasts even offer challenges that you can participate in to help you boost your productivity levels. So if you're looking for ways to be more productive, make sure to add podcasts to your to-do list!
6. Do some spring cleaning
One productive thing you can do when bored at home is spring cleaning. You can start by decluttering your living space and getting rid of any unnecessary items. This will make your home look more organized, but it will also free up some space for you to use for other purposes. Once you have decluttered, you can deep clean your home from top to bottom.
This can be a time-consuming task, but it will be worth it when you see how much cleaner and fresher your home looks and feels. In addition to improving the appearance of your home, regular cleaning can also help improve your health by reducing the amount of dust and allergens in the air. So put on some music, open up the windows, and start your spring cleaning.
7. Start your family tree
For many people, tracing their family tree can seem complicated. However, several resources can make it relatively easy to get started. One of the best places to begin is with your immediate family. Talk to your parents, grandparents, and relatives about your shared history.
Gather as much information as possible, including dates and places of birth, marriages, and deaths. Once you have a basic outline of your family tree, you can start filling in the details by conducting research at your local library or online. You may be surprised at how quickly your family tree takes shape. And who knows? You might even uncover some long-lost relatives in the process.
8. Learn a new skill
There are plenty of productive things you can do at home, but learning a new skill is one of the most rewarding. Not only will you be expanding your knowledge, but you'll also be gaining a valuable asset that can be used in your personal and professional life. In addition, when choosing a new skill to learn, the options are nearly limitless.
However, it's essential to select something interesting and achievable. For example, if you've always wanted to learn how to cook, taking a few cooking classes would be a great way to get started. Or, if you're looking for a creative outlet, learning how to knit or sew can be challenging and gratifying. No matter what skill you choose to learn, taking the time to acquire a new one is sure to pay off in the long run.
9. Plan your dream vacation
What better way to escape the daily grind than to plan your dream vacation? Whether you're looking for a relaxing beach getaway or an adrenaline-pumping adventure, mapping out your perfect trip can be a fun way to spend time.
And, best of all, it's free! So why not give it a try? Just grab a pen and paper and let your imagination run wild. Dreaming your ideal vacation can be half the fun of actually taking it!
10. Revisit your New Year's resolutions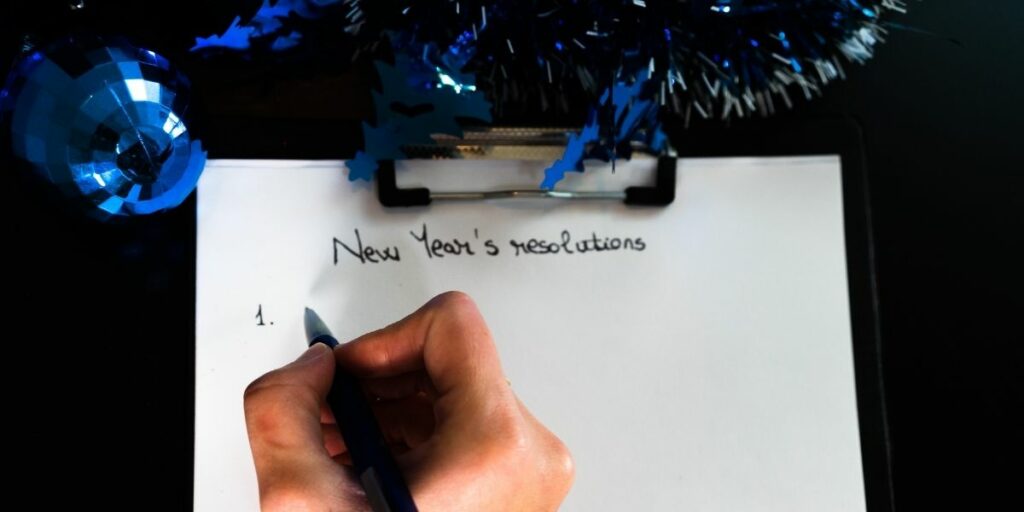 It's the middle of April, and how many of us can say we're still sticking to our New Year's resolutions? If you're like most people, you may have already given up on your goals for the year. But it's not too late to get back on track.
Here are some practical tips to help you revisit your New Year's resolutions and make progress on your goals.
First, look at your goals and see where you went off track. What behaviors or circumstances led to you giving up on your dream? Once you identify the obstacles in your way, you can develop a plan to overcome them.
Next, set some smaller, achievable goals to help you get back on track. For example, if your goal was to lose weight, commit to working out three times a week or cutting out processed foods.
Finally, commit yourself and stick to it. Write down your goals and create a mini vision board. Tell your friends and family about your plans and ask for their support. And most importantly, don't be too hard on yourself if you have a slip-up. Just pick yourself up and start again.
11. Start exercising at home
Regular exercise improves your overall health, and it can also help increase energy levels and reduce stress. And there's no need to join a gym or purchase expensive equipment; there are plenty of simple exercises that can be done at home with no special equipment required.
For example, a few minutes of jumping jacks or running in place is a great way to get your heart rate up, while bodyweight squats and lunges are perfect for building strength and definition in the lower body. So whatever your fitness goals may be, there's no excuse not to start a home workout routine today.
12. Start a garden
Spring is the perfect time to start a garden. You will get to enjoy the fresh air and sunshine, but you'll also be able to reap the benefits of your hard work. If you're new to gardening, don't worry – there are plenty of resources available to help you get started.
You can find helpful tips online, at your local nursery, or even in books and magazines. Once you've decided what you'd like to grow, it's time to work. Preparing the soil, planting the seeds, and watering and fertilizing your plants can be rewarding. Seeing your garden grow and thrive is a truly unique experience. And when it comes time to harvest your crops, you'll be able to enjoy the fruits (or vegetables).
13. Make a homemade meal
One of the best things you can do for your health is cook more meals at home. Homemade meals are healthier than takeout or processed foods, but they are usually cheaper and more delicious.
And it doesn't have to be complicated; even a simple meal of grilled chicken, roasted vegetables, and quinoa can be a nutritious and satisfying meal. So if you're looking to eat healthier and save some money, try cooking more meals at home.
14. Read a book
A lot of people think that reading books is a waste of time. They would rather watch television or scroll through social media. However, reading can be pretty beneficial. It improves your literacy skills, increases your knowledge, and expands your vocabulary.
Moreover, reading can have a positive impact on your mental health. It can help to reduce stress levels and improve sleep quality. Studies have shown that reading can improve memory, concentration, and critical thinking skills. So next time you're looking for something productive at home, consider picking up a book.
15. Volunteer your time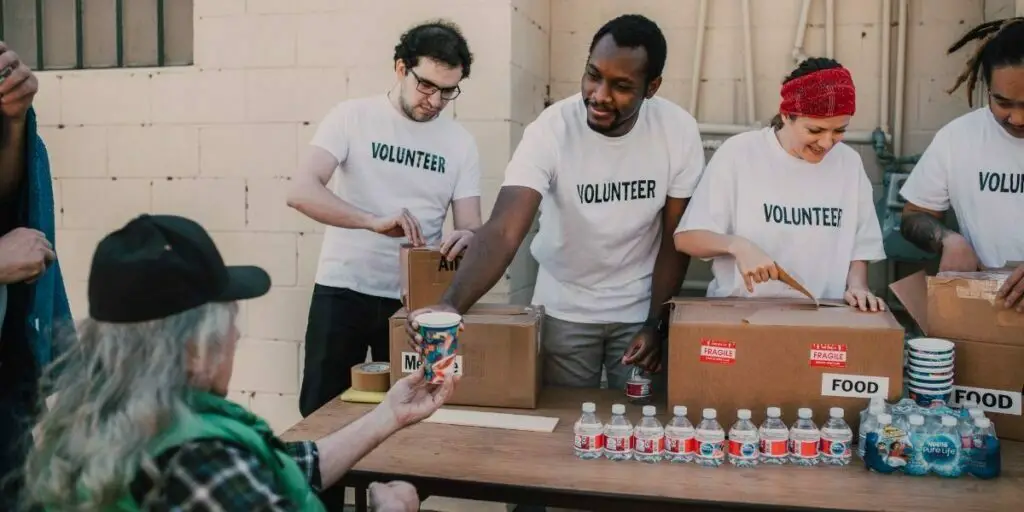 One of the best things you can do with your time is a volunteer for a good cause. So many organizations rely on volunteers to help them with their work. And there are a variety of ways you can help, depending on your skills and interests.
For example, you could volunteer to help with fundraising events or donate your time to a local soup kitchen. You could also tutor children in reading or math or mentor someone trying to quit smoking. Whatever you choose to do, you'll be making a difference in your community. And that's a pretty great feeling.
16. Bond with your family
Spending quality time with your family is one of the most productive things you can do at home. This doesn't have to be some big, expensive event; simply spending time together doing things you enjoy can be hugely beneficial.
It will create memories that will last a lifetime, but it can also help strengthen relationships, improve communication, and provide a much-needed sense of support. Whether you're taking a hike together, playing a board game, or sitting around the table chatting, making time for your family is always well spent.
17. Brush up on neglected hobbies
Our hobbies take a back seat to work and other obligations for many of us. However, taking some time to focus on our hobbies can be pretty productive. For one thing, it can help to improve our mood and mental well-being. Additionally, it can also give us a much-needed creative outlet.
Whether we're painting, sculpting, playing an instrument, or simply building model airplanes, pursuing our hobbies can help us to relax and recharge. And who knows? We might even find that we're pretty good at something we never thought was possible. So next time you're feeling burnt out from work, consider taking some time to either find a new hobby or brush up on a neglected one.
18. Index historical records
Have you ever wanted to learn more about your family history but didn't know where to start? One productive thing you can do at home is historical index records. Indexing is the process of creating a system for organizing and accessing information.
By historical indexing records, you can make it easier for others to find and use the information they contain. This valuable service can help preserve history and make it more accessible to everyone. With a bit of time and effort, you can make a real difference in preserving history for future generations.
19. Clean up your computer
A cluttered, disorganized computer can be a significant drain on your productivity. It can be challenging to find the files you need, but it can also be distracting and stressful. Fortunately, you can take simple steps to clean up your computer and improve your productivity. One of the easiest things you can do is create folders for different types of files.
This will help you keep your files organized and make it easier to find what you need. You should also take some time to delete any unnecessary files, such as old downloads or unused applications. Finally, regularly back up your important files so that you don't lose them if something goes wrong with your computer. Taking these simple steps will help you keep your computer tidy and organized, which will, in turn, help you be more productive.
20. Set aside some time each day for "just thinking."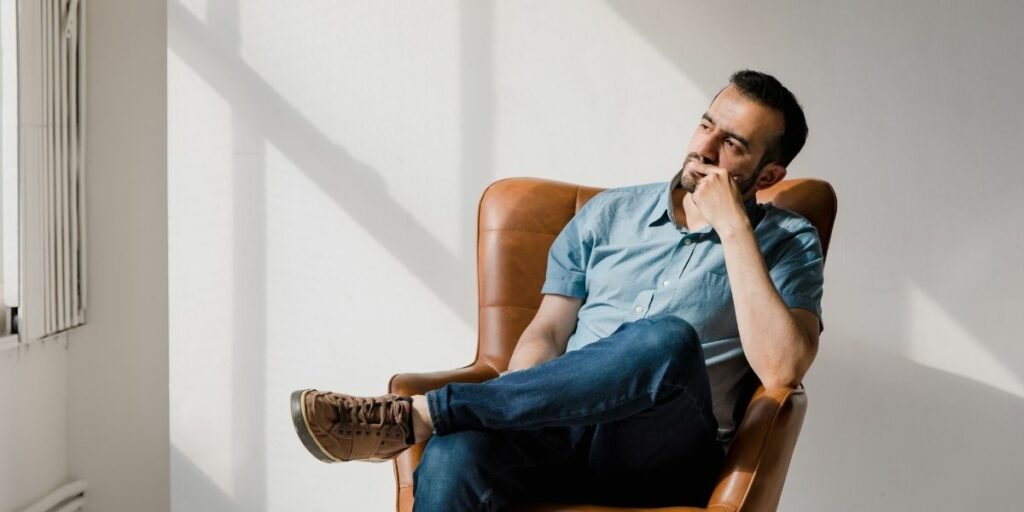 We are all so busy these days, rushing from one task to the next with barely a moment to catch our breath. But it's essential to take some time from our morning routine to think about this busyness. This doesn't mean daydreaming or zoning out in front of the TV; instead, it means focusing on your thoughts and feelings.
This can be a powerful exercise in self-awareness and help you better understand your own needs and feelings. Additionally, spending some time each day thinking about your goals and how to achieve them can be a significant step towards actually accomplishing them.
21. Get rid of distractions
It's easy to get distracted at home, mainly when so many things compete for our attention. However, if we want to be productive, it's essential to minimize distractions and focus on the task. One of the best ways to do this is to create a dedicated workspace for yourself. This could be a corner of your bedroom, a spot at the kitchen table, or even just a blanket on the floor.
Once you have a designated workspace, remove any potential distractions from the area. This means turning off your phone, silencing your email notifications, and anything else that might pull your attention away from what you're trying to do. By eliminating distractions, you'll be able to focus more on the task at hand and get more done.
22. Write in a journal
There are plenty of things you can do to be productive at home, and one of them is writing in a journal. Recording your thoughts, experiences, and observations regularly can help you make sense of your life, set goals and identify areas where you want to make changes. Writing in a journal can also be a form of self-care, providing a space to express your emotions and work through challenging events.
If you're not sure where to start, try keeping a daily journal where you write about your day-to-day experiences. You can also use your journal to document your thoughts and feelings about current events or other vital topics. By taking the time to write in a journal, you'll be able to gain insights into your thoughts and feelings, and you may even discover something new about yourself.
23. Play games
Most people associate games with children, but there are plenty of games that adults can enjoy. Games can help relieve stress, improve hand-eye coordination, and increase mental agility. In addition, playing games with friends and family can be a great way to socialize and bond.
There are games available, from board games and card games to video games and mobile apps. So next time you're feeling stressed or overwhelmed, try picking up a controller or firing up your computer. A little bit of gaming can go a long way toward making you feel better.
24. Learn about your family name
Many people take their family name for granted, assuming it has always been the same. However, most names have interesting histories that can be traced back to their original meaning and usage. Learning about the origins of your family name can be a fascinating and productive way to spend an afternoon at home.
By conducting a simple online search, you can often find out the country of origin and the original meaning of your last name. You might also be able to learn about some of the notable people who have borne your name throughout history. In addition, you can use this knowledge to help connect with other members of your extended family who might share your surname. Tracing the history of your family name can be a fun and enlightening way to learn more about your roots.
25. Create a plan to pay off debt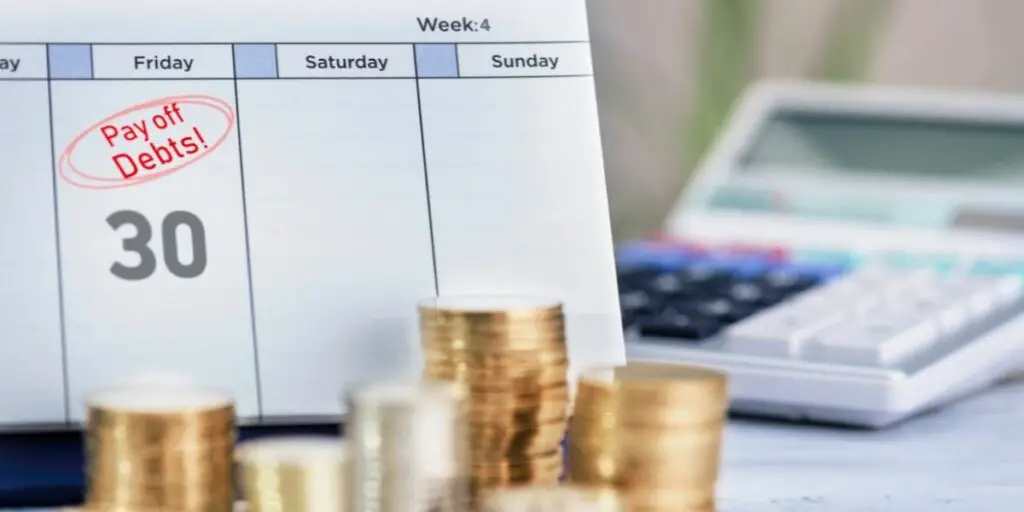 Creating a budget and working out a payment plan can save you a lot of money in the long run. Interest payments can add up quickly, and paying off debt can be a significant financial burden. However, by taking the time to create a budget and find ways to cut back on spending, you can make substantial progress in reducing your debt.
In addition, there are many resources available to help you get started, including online calculators and budget templates. By taking advantage of these resources, you can develop a plan that works for you and enables you to get out of debt as quickly as possible.
26. Find opportunities to work from home
There are many benefits to working from home, including setting your hours, working in your PJs, and avoiding a stressful commute. However, finding opportunities to work from home can be a challenge. One way to find work-from-home opportunities is to search online job boards.
Many companies are now offering remote positions in various fields, so there is sure to be something that fits your skillset. You can also reach out to companies directly and inquire about telecommuting options.
Moreover, you can start a blog and sell advertising, write an e-book and sell it online, or even offer consulting services. The important thing is to identify a niche that you're passionate about and then find ways to monetize your skills. You can quickly turn it into a profitable business with effort. And who knows, you might even enjoy it!
27. Make your grocery list in advance
Grocery shopping can be a time-consuming and frustrating experience, especially if you don't have a plan. So to make the most of your time (and money), one productive thing you can do is create a grocery list in advance.
This may seem like a no-brainer, but it's incredible how many people go to the store without a list and buy things they don't need. By taking a few minutes to sit down and figure out what you need before shopping, you can save yourself time and grief. Plus, it's also an excellent way to make sure you don't forget anything important.
28. Watch Motivational Videos
Are you feeling low and struggling to motivate yourself? Something that has always helped us get out of a funk is watching motivational videos. There are different ones on YouTube and other sites, so you can find ones that speak to you.
Hearing other people's stories and how they've overcome adversity can remind you that you're not alone and that anything is possible. Sometimes all you need is a little bit of inspiration to get going. So if you're looking for something productive to do at home, why not give motivational videos a try? You might just be surprised at how much they help.
29. Send cards and letters
In this age of digital communication, there's something special about receiving a handwritten card or letter in the mail. Whether it's a thank-you note to a friend or family member, a birthday card, or a simple hello, taking the time to put pen to paper shows that you care.
Moreover, handwritten cards and letters are personal touches that can make even the most straightforward message feel meaningful. And with so many people feeling isolated and alone these days, a handwritten message can make a real difference in someone's day.
30. Take inventory of your belongings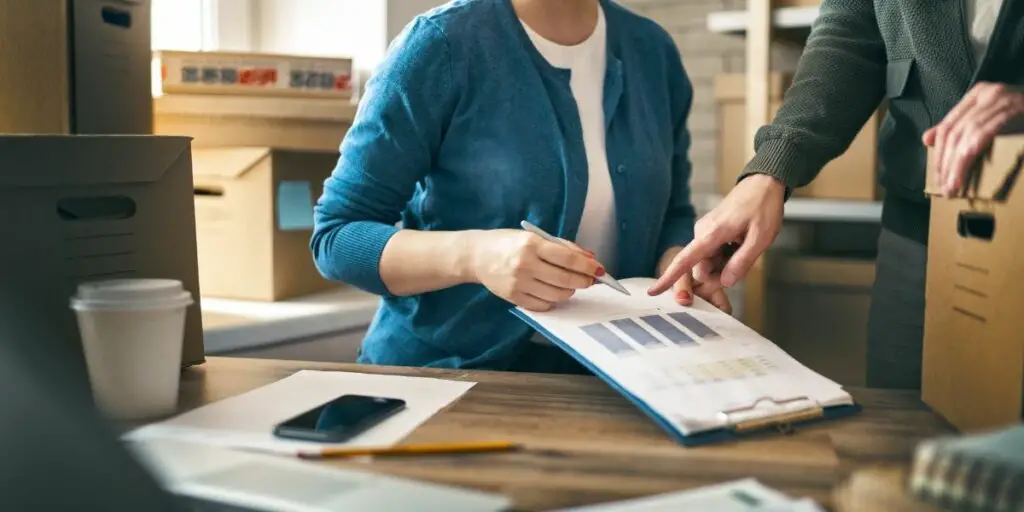 There's nothing quite like the feeling of coming home to a tidy and organized house. But keeping your home in order can feel like a never-ending battle. One way to stay on top of the mess is to regularly take inventory of your belongings.
As you go through your belongings, ask yourself if you need each item. If not, consider donating it or throwing it away. This decluttering will help keep your home tidy, but it can also be therapeutic. Taking the time to sort through your belongings can help you let go of things that are no longer serving you, both physically and emotionally.
31. Work on your physical and mental health
Taking care of your physical and mental health should be a top priority, and there is plenty of fun, productive things you can do at home to stay healthy. For example, you can take a brisk walk around the block to get some fresh air and exercise. If you have access to a gym or fitness equipment, you can also use that to get a workout.
In addition, it's important to eat a nutritious diet and get enough sleep. There are plenty of healthy recipes online that you can try, and sleep is essential for rest and recovery. By taking care of your physical and mental health, you'll be able to stay happy and energetic.
32. Start a side project
Starting a side project can be a great way to use your talents and skills to earn some extra money. It can also be a fun and creative outlet, helping you stay engaged and motivated. If you're unsure where to start, you can do a few things to get the ball rolling. First, take some time to brainstorm ideas.
What are you passionate about? What are you good at? Once you have a few ideas, do some research to see what might be feasible. Once you've settled on an idea, it's time to start making plans. Create a timeline and budget, and reach out to people who can help you make your project a reality. With a little hard work and dedication, your side project can soon become a reality.
33. Learn how to grow your money
It's no secret that the current economic climate is harsh. Jobs are scarce, and wages are stagnating. In such a climate, it's more important than ever to learn how to grow your money. There are some things you can do to become more financially savvy. One is to start investing in stocks and mutual funds.
Over the long term, these tend to outperform other investments, such as savings accounts or bonds. Another way to grow your money is to start your own business. This can be simple as selling products on Etsy or becoming a virtual assistant. You will earn extra income, but you'll also get the satisfaction of running your own business.
Furthermore, you can get into freelance work. This can be anything from writing articles to design work. Not only will you earn money, but you'll also gain valuable experience that can help you land a full-time job in the future.
34. Make backups of everything
No one ever expects their computer to crash or their phone to break, but it always happens most inopportune times. That's why it's important to make backups of everything, whether stored on your hard drive or in the cloud.
If the worst does happen, you won't lose all your important files and photos. Backing up your data is pretty easy these days, and there are many free or low-cost options available. So there's no excuse not to do it. Trust me; you'll be glad you did if (when) your devices take a turn for the worse.
35. Organize your kitchen drawers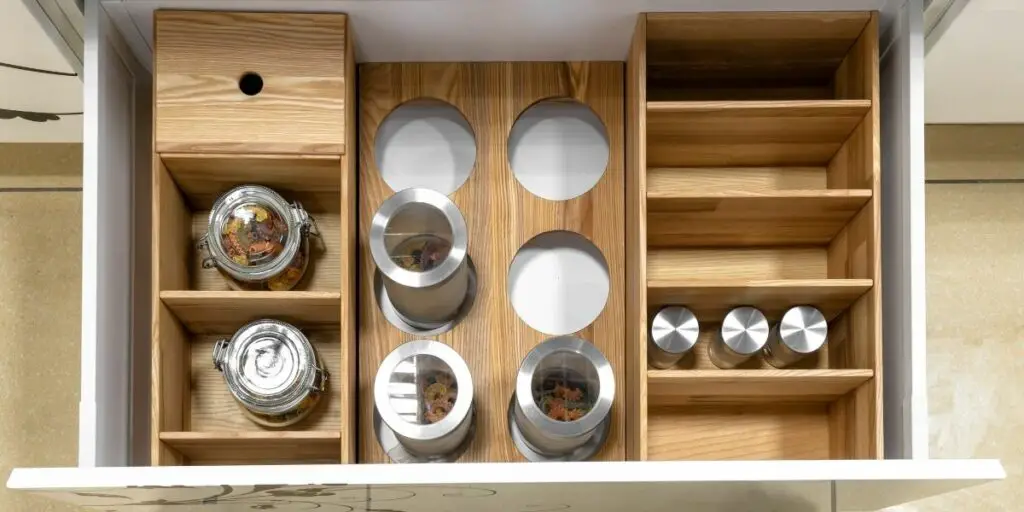 A well-organized kitchen can be the key to a successful day. By taking a few minutes to tidy up your kitchen drawers, you can save yourself time and frustration when preparing meals. In addition, an organized kitchen can help you to eat healthier and waste less food. To get started, empty all of your kitchen drawers and give them a good cleaning.
Then, sort through your belongings and donate or discard any items you no longer need. Next, consider investing in some drawer organizers to help keep things tidy. Finally, make it a habit to put away your belongings once you're finished using them. You can turn your kitchen into a more efficient and enjoyable place by taking these simple steps.
36. Check expiration dates
Most of us have a cabinet or pantry full of food that we never end up eating. While it can be tempting to let these items sit there until they're eventually used, it's important to check expiration dates regularly. Products like milk and meat can go bad quickly, so it's essential to ensure they're still safe to consume.
Furthermore, many expiration dates are just guidelines, so it may still be safe to eat even if an item is past its stated expiration date. However, if an item shows signs of spoilage, it's best to err on the side of caution and throw it away.
37. Watch the sunrise (or sunset)
There's something special about watching the sunrise (or set). Maybe it's the way the colors change as the sun moves across the sky or the way the world seems to stand still for a moment as the sun breaks through the horizon.
Either way, it's a beautiful sight to behold, and it's something you can do right from your own home. Just find a spot where you can see the sunrise (or sunset) and enjoy the show. And if you want to make it even more special, try taking a photo or two to remember the moment.
38. Go for a hike
Hiking will give you some great exercise, but it's also a great way to explore your surroundings and get some fresh air. If you live in an area with lots of trails, you can even make it a goal to hike all of them. You'll be surprised at how much ground you can cover and how many different things you can see when you take the time to go for a hike.
And if you bring along a camera, you'll have some great photos to show for it. So next time you're looking for something productive to do, consider going for a hike!
39. Practice origami
At first glance, origami may seem like a simple way to pass the time. However, the ancient Japanese art of paper folding is quite complex and can provide several benefits.
For starters, origami requires concentration and attention to detail, which can help to improve focus and concentration. Additionally, origami helps to develop fine motor skills and spatial awareness. And because it can be done anywhere with just a few pieces of paper, origami is a great way to stay productive at home.
40. Clean your car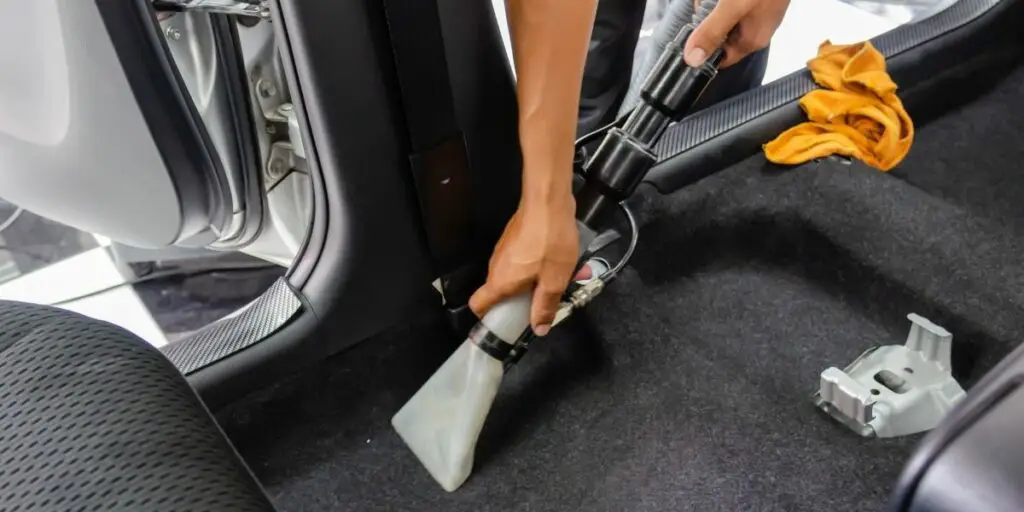 While it may not be the most exciting way to spend an afternoon, cleaning your car can be pretty satisfying, not to mention it's a productive way to use your free time. In addition to making your car look good, regular cleaning can also help to prolong its life.
Dirt and debris can damage the paint and interior, so keeping things clean is important. If you don't have a lot of time, you can focus on the areas that tend to get the dirtiest: the floor mats, the dashboard, and the windows. Even spending a few minutes on each area will make a big difference!
41. Reconnect with an old friend
It's easy to get caught up in the hustle and bustle of everyday life and let relationships fall by the wayside. However, taking the time to reconnect with an old friend can be incredibly rewarding. You will have the chance to catch up on each other's lives, but you'll also be able to reminisce about old times and create new memories together.
If you're not sure how to get started, try reaching out on social media or sending a handwritten letter.
42. Attend a networking event
In today's competitive job market, networking is more important than ever. Meeting new people and staying in touch with your professional contacts can help you find a job, advance your career, or even start your own business.
While it's easy to think of networking as something that only happens at formal events like conferences or business lunches, there are plenty of opportunities to network right in your own home. Professional organizations or companies typically organize these events, and they provide an excellent opportunity to meet new people and learn about the latest industry news.
43. Try out a new sport or fitness class
Learning a new sport or taking a fitness class can be a great way to stay active and productive at home. It helps you stay in shape, but it can also be fun and challenging to spend your time.
There are several ways to find new sports and fitness classes to try. You can search for options in your area or check out videos and tutorials. In addition, many apps offer virtual classes and coaching. Ask friends or family members for recommendations if you're unsure where to start.
Once you've found a few options that interest you, give them a try and see which ones you enjoy the most. With so many different options available, there's sure to be something perfect for you.
44. Make a trip to a local farmers market and buy fresh, organic food
One of the best ways to eat healthily is to buy fresh, organic food from a local farmers' market. This way, you will be supporting your local economy and getting the freshest possible food free of harmful pesticides and chemicals.
Furthermore, many farmers' markets offer a wide variety of other products such as honey, eggs, cheese, and bread. As a result, making a trip to the farmer's market is a great way to stock your pantry with healthy and delicious food. And because the food is locally grown, it's often more affordable than food that has been shipped in from other parts of the country or world.
45. Write a letter to your future self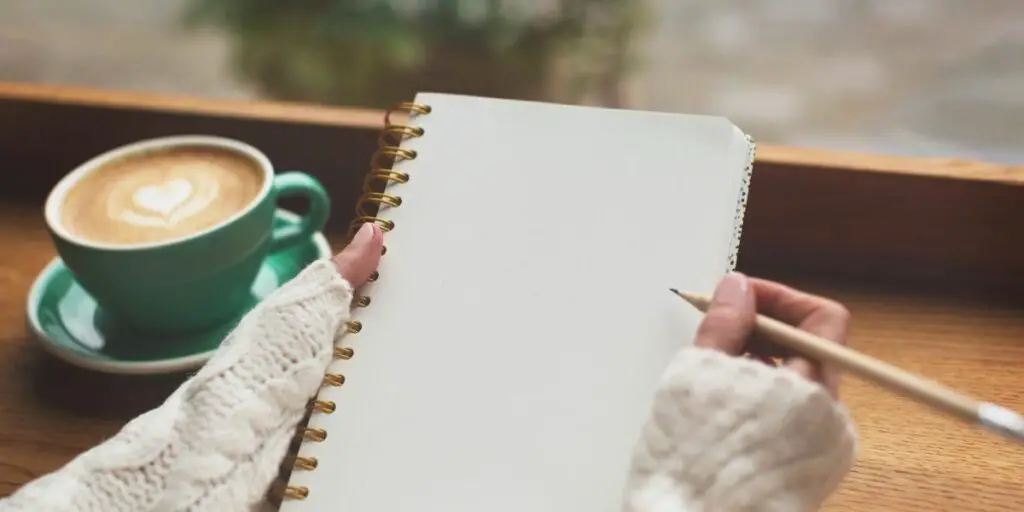 Few things are as satisfying as reflecting on your life and all you have accomplished. And what better way to do that than by writing a letter to your future self? This letter can document your current hopes, dreams, and goals. In addition, you can reflect on the challenges you have faced and how you have overcome them.
You can even document your current thoughts and feelings about the future. Writing a letter to your future self is a powerful way to step back and gain perspective on your life. It is also an excellent way to track your progress over time. So go ahead and take the time to write a letter to yourself. You may be surprised at how therapeutic it can be.
46. Create a family album
One fun and productive thing you can do at home create a family album. This is a great way to preserve family memories, and it can be a fun project for the whole family to work on together. So gather up all of your old photos and sort them by date to get started.
You can then put them in order in a photo album or scrapbook. Finally, you can tell stories about the different photos and memories to your family members as you're doing this.
47. Watch TED talks
There's no doubt that TED talks can be incredibly inspirational. So whether you're looking to learn something new or just want to be motivated, TED talks can help. And one of the best ways to make the most out of TED talks is to take notes while watching.
You can focus on the content and digest it properly. So next time you're looking for something productive to do at home, why not grab a notebook and settle in for some inspiring TED talks? You just might be amazed at how much you learn.
48. Fix something around your home
There are always little things around the house that need to be fixed. For example, a loose handle on a cabinet, a slow drip from the kitchen sink, and a crack in the baseboard may seem small, but they can add up over time.
Taking the time to fix them can save you money in the long run, but it can also give you a sense of satisfaction. There's nothing quite like taking care of something yourself and knowing that it will last for years.
49. Plan a few go-to outfits
Most of us have experienced the frustration of standing in front of a closet full of clothes and feeling like we have nothing to wear. One way to avoid this problem is to plan a few go-to outfits. Start by picking out a few essential items that can be mixed and matched to create different looks.
For example, a black blazer can be worn with jeans and a t-shirt for a casual look or paired with slacks and a blouse for a more polished appearance. Once you have selected a few versatile pieces, put together complete outfits and hang them in your closet. Then, when you're in a hurry, you can just grab an outfit and go – no need to waste time searching for individual items.
50. Meditate or pray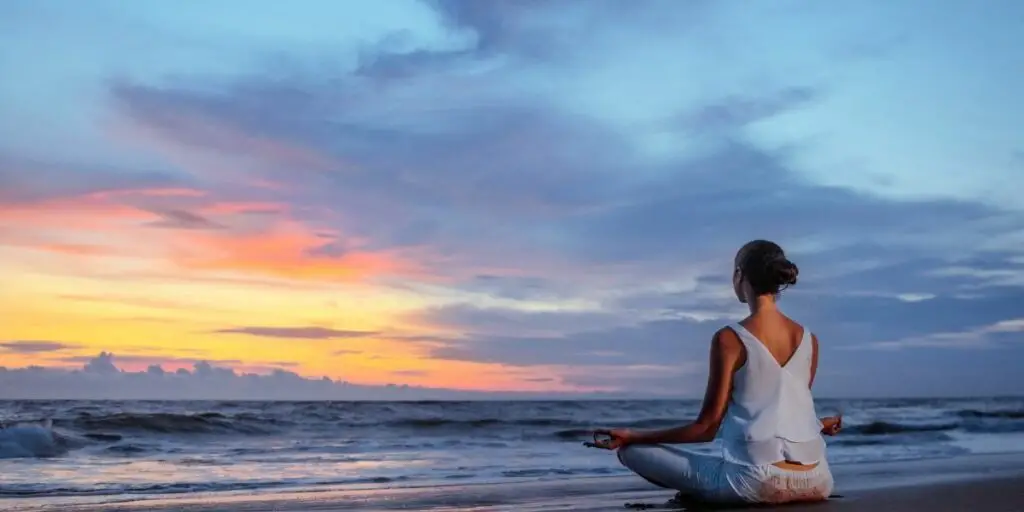 Usually, the idea of meditation or prayer conjures up images of sitting still for long periods and focusing on one's breath. However, there are many different ways to meditate or pray, and it doesn't have to be complicated or time-consuming.
Even a few minutes of meditation or prayer can be beneficial. Research has shown that meditation can help to reduce stress, improve sleep, and increase focus and concentration. Prayer can also bring peace of mind and a sense of calmness.
Related: Self-Concept
Takeaway
Being productive doesn't mean that you're always busy. It means that you're using your time wisely and working towards your goals. It's about being efficient and effective. And it's something that you can learn to do.
There are a few key habits that highly productive people have in common. They focus on what's important, set clear goals, make a plan, stay organized, and don't waste time.
If you want to be more productive, start by looking at how you're currently spending your time. Next, identify the areas where you could be making better use of your time. Then, make a few simple changes to your routine. You might be surprised at how much of a difference it makes.