Disclaimer: We sometimes use affiliate links in our content. For more information, visit our Disclaimer Page. 
If you're a teenager looking to make a difference in the world and build a thriving, sustainable business, you're in the right place! With the help of a professional essay writing service, this comprehensive guide to entrepreneurship for teenagers will introduce you to the world of green business, provide you with eco-friendly business ideas, and help you embark on a journey toward building a successful, sustainable enterprise.
What is Green Business?
A green business, or sustainable business, is a company that operates in an environmentally friendly manner. These businesses aim to reduce their carbon footprint, minimize waste, and conserve energy while providing products and services that promote a healthy and sustainable lifestyle.
The demand for green products and services is rising as people become more environmentally conscious, and there's never been a better time to start a green business.
Why Should Teenagers Consider Starting a Green Business?
As a teenager, you're in a unique position to make a difference in the world. By starting a green business, you can address pressing environmental issues, contribute to a healthier planet, and inspire others to adopt sustainable practices.
Plus, green businesses are more likely to attract environmentally conscious customers and investors, putting you on the path to success.
Related: Corporate Strategy: Strategies That Focus On Sustainability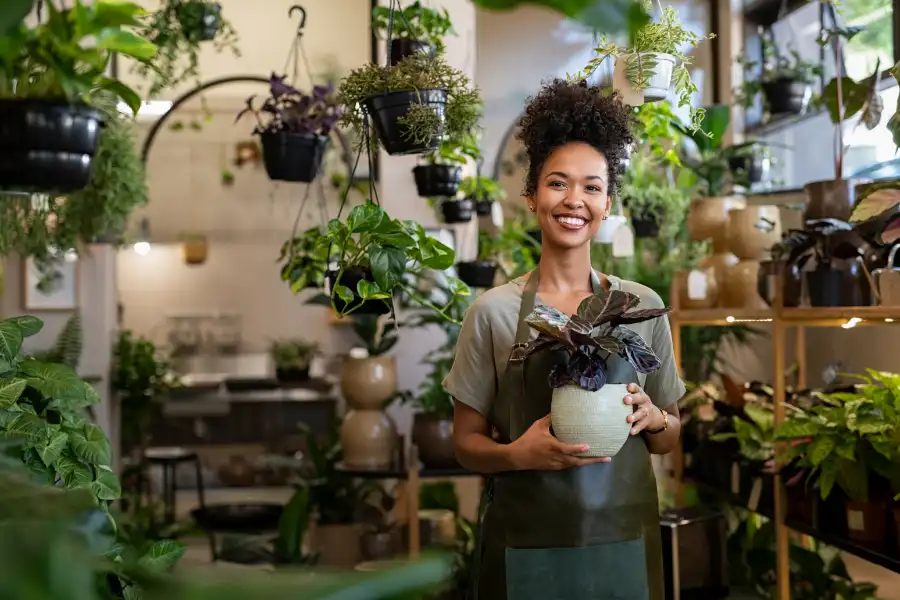 Business Ideas for Teenagers: Green Ventures
Now that you know what a green business is and why it's important, let's explore some sustainable business ideas that are perfect for teenagers. These ideas will allow you to combine your passion for the environment with your entrepreneurial spirit, creating a business that benefits both you and the planet.
1. Green Business Idea: Plant Delivery Service
A plant delivery service is a great green business idea that can help improve indoor air quality while also promoting a love for nature among your customers. You can source plants from local markets and garden centers or even grow your own.
Start by offering a variety of plants, including air-purifying varieties, succulents, and herbs, and provide care instructions to your customers. You could also partner with local businesses or environmental organizations to promote your plant delivery service and reach a wider audience.
2. Sustainable Business Idea: Eco-friendly Kids Toys
As people become more environmentally conscious, there's a growing demand for eco-friendly products, including toys for children. You could start a business selling eco-friendly kids' toys made from sustainable materials, such as wood, bamboo, or recycled materials.
To make your business stand out, offer unique educational toys that encourage creativity and learning while also promoting sustainable practices.
3. Green Business Idea: Ink Refill Business
An ink refill business is an excellent green business idea that helps reduce waste and save energy. By offering ink refilling services, you can help your customers save money on printer cartridges while reducing the number of cartridges that end up in landfills.
In addition to refilling ink cartridges, you could also sell energy-efficient printers, recycled paper, and other eco-friendly office supplies, further expanding your environmentally conscious business offerings.
4. Sustainable Business Idea: Green Cleaning Business
Starting a green cleaning business is a great way to provide environmentally friendly services to your community. You can offer cleaning services for homes, offices, and schools using eco-friendly cleaning products and practices.
This includes using non-toxic, biodegradable cleaning agents and energy-efficient appliances. By providing a green cleaning service, you can help improve indoor air quality and reduce the environmental impact of traditional cleaning methods.
5. Green Business Idea: Composting Business
A composting business is an innovative way to address the issue of food waste and promote a sustainable lifestyle. By collecting food waste from households, restaurants, and local businesses, you can turn it into nutrient-rich compost that can be used to enrich the soil and support sustainable gardens.
Starting a composting business not only helps reduce the amount of food waste in landfills but also provides a valuable service to your community by creating high-quality compost for gardens and farms.
6. Sustainable Business Idea: Solar Panel Installation
As the demand for renewable energy sources grows, so does the need for solar panel installation services. Starting a solar panel installation business is an excellent way to help people reduce their reliance on fossil fuels and decrease their carbon emissions.
In addition to installing solar panels, you can offer services such as energy audits, energy-efficient lighting installation, and solar panel maintenance. This green business idea is an excellent opportunity for teenagers passionate about renewable energy and with the technical skills required for solar panel installation.
7. Green Business Idea: Sustainable Fashion
The fashion industry has a significant environmental impact, from producing raw materials to disposing of unwanted clothing. Starting a sustainable fashion business is a great way to address these issues while providing consumers with eco-friendly clothing options.
Using sustainable materials, such as organic cotton, hemp, or recycled fabrics, you can create a clothing line and employ ethical manufacturing processes. Alternatively, you can open a consignment or thrift store that sells pre-owned, high-quality clothing, promoting a circular economy and reducing waste.
8. Sustainable Business Idea: Eco-friendly Food Delivery
With the growing popularity of food delivery services, why not start a sustainable business that offers eco-friendly food delivery? You can partner with local restaurants, cafes, and food vendors that use sustainable practices, such as sourcing ingredients from local farmers' markets, minimizing food waste, and using compostable packaging.
Providing an eco-friendly alternative to traditional food delivery services can help reduce carbon emissions and promote a healthier, more sustainable lifestyle.
9. Green Business Idea: Sustainable Landscaping
Starting a sustainable landscaping business is an excellent opportunity for teenagers with a green thumb. This green business idea involves designing, installing, and maintaining outdoor spaces using environmentally friendly practices, such as planting native species, using organic fertilizers, and implementing water-saving irrigation systems.
You can offer services to both residential and commercial clients, helping them create beautiful outdoor spaces that are both eco-friendly and low-maintenance.
10. Sustainable Business Idea: Green Consulting
If you have a passion for sustainability and business, becoming a green business consultant may be your perfect career path. As a green business consultant, you can help other businesses implement sustainable practices, reduce their carbon footprint, and become more environmentally conscious.
This may involve conducting energy audits, suggesting energy-efficient appliances and lighting, or advising on using sustainable materials in production processes. By sharing your expertise, you can play a critical role in helping other businesses go green and reduce their environmental impact.
Related: 30 Sustainable Business Ideas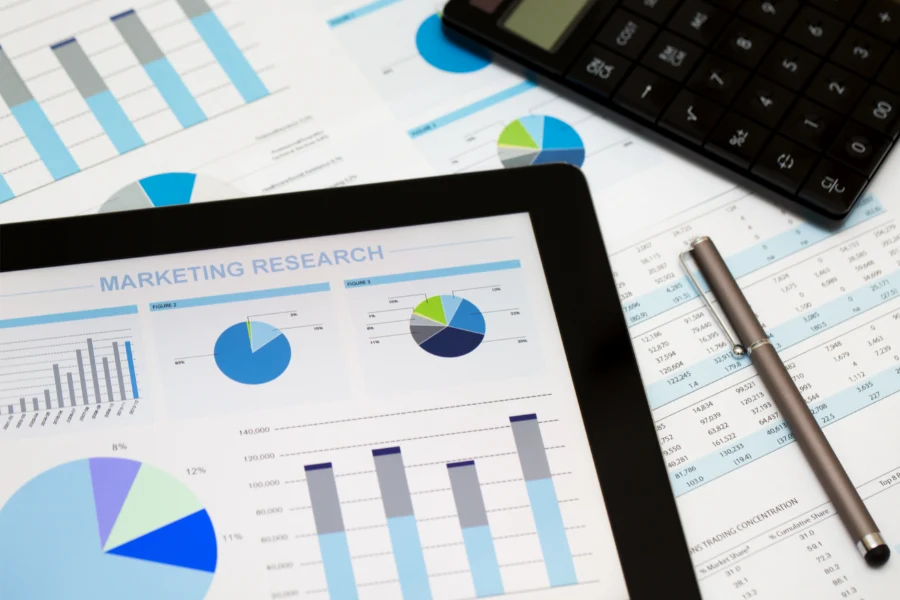 How to Start a Green Business as a Teenager
Now that you have some green business ideas, it's time to take the next step and start your entrepreneurial journey. Here are some essential steps to help you start a green business as a teenager:
1. Conduct Market Research
Before diving into your green business idea, conducting thorough market research is essential to determine the demand for your product or service. Investigate your local market, identify your target audience, and analyze your competition.
This research will help refine your business idea, allowing you to better cater to your customer's needs and preferences and giving you a competitive edge in the market.
2. Develop a Green Business Plan
A well-structured business plan is crucial for the success of any enterprise. Your green business plan should outline your goals, target market, competitive analysis, marketing strategy, operations plan, and financial projections.
Make sure to emphasize your sustainable practices, eco-friendly products or services, and how your business addresses specific environmental issues. This plan will not only guide you through the process of starting and growing your business, but it will also help you secure funding from investors, grants, or loans.
3. Register Your Business and Obtain the Necessary Permits
Once you have a solid business plan, it's time to register your business and obtain any required permits or licenses. This may involve registering your business name, obtaining an Employer Identification Number (EIN), and applying for any necessary local, state, or federal permits. As a teenager, you may need to enlist the help of a parent or guardian to handle some of these tasks.
4. Develop Your Brand and Marketing Strategy
Your brand is essential to your green business, as it communicates your values, mission, and unique selling points to your target audience. Develop a strong, cohesive brand identity that reflects your commitment to sustainability and environmental responsibility.
Once you have a clear brand identity, create a marketing strategy to promote your products or services. This may include leveraging social media, creating a website, attending local events or markets, and partnering with other environmentally conscious businesses.
5. Establish a Network of Suppliers and Partners
To ensure the sustainability of your green business, it's crucial to establish a network of suppliers and partners that share your commitment to the environment. Seek suppliers offering sustainable materials, eco-friendly products, or renewable energy solutions.
In addition, consider partnering with local businesses, environmental organizations, or even other green businesses to expand your reach and create a more significant impact.
6. Implement Green Practices in Your Operations
As a green business owner, practicing what you preach is essential. Implement sustainable practices in your day-to-day operations, from using energy-efficient lighting and appliances to reducing waste and recycling. Continuously evaluate your business practices and look for new ways to improve your environmental performance.
7. Monitor Your Progress and Adjust Your Strategy
Starting a green business is an ongoing learning experience. Regularly monitor your progress, track your environmental impact, and analyze your financial performance. Use this information to make informed decisions and adjust your strategy as needed.
Stay informed about the latest developments in sustainability, renewable energy, and green practices, and be prepared to adapt to new opportunities and challenges.
Related: How to Create a Differentiation Strategy
In Conclusion
Entrepreneurship for teenagers has never been more exciting or relevant than in the green business sector. As the world increasingly recognizes the importance of sustainability and environmental responsibility, there is a growing demand for eco-friendly products and services. This presents a unique opportunity for environmentally conscious teenagers to make a difference while pursuing their entrepreneurial aspirations.
We've explored a range of green business ideas, from sustainable fashion to solar panel installation, that offers great potential for teenagers looking to start a business. With a strong commitment to sustainability, a well-researched plan, and the right network of suppliers and partners, there's no limit to what you can achieve as a green entrepreneur.
Embarking on this journey requires hard work, dedication, and continuous learning. However, the rewards of running a successful green business are financial and the satisfaction of knowing that you're contributing to a healthier planet and promoting sustainable practices. So, take the first step today, and start building the foundation for your green business success.
Frequently Asked Questions (FAQs)
Can teenagers really start a green business?
Yes, teenagers can definitely start a green business. While it may be more challenging due to age-related limitations, such as access to financing or legal requirements, teenagers can still successfully launch and manage a green business with the right support, resources, and determination.
How can I finance my green business as a teenager?
Financing options for teenagers might include personal savings, financial support from family and friends, crowdfunding campaigns, or applying for grants and competitions specifically designed for young entrepreneurs. Some local governments, non-profit organizations, and educational institutions may also offer teenage entrepreneurs financial assistance or mentoring programs.
How can I find eco-friendly suppliers for my green business?
To find eco-friendly suppliers, research online, attend trade shows or industry events focused on sustainable products, and network with other green business owners. Look for suppliers that prioritize sustainable practices, such as using recycled materials, reducing energy consumption, and minimizing waste in their production processes.
What are some challenges I may face as a teenage green entrepreneur?
As a teenage green entrepreneur, you may face challenges such as limited access to financing, balancing school and business responsibilities, and gaining credibility with customers, suppliers, and partners due to your age. However, with determination, creativity, and the right support, you can overcome these challenges and succeed in your green business.
How can I measure the environmental impact of my green business?
To measure the environmental impact of your green business, start by tracking key performance indicators (KPIs) related to sustainability, such as energy consumption, water usage, waste reduction, and carbon emissions. You can also use tools and resources, such as carbon footprint calculators or environmental impact assessments, to better understand your business's environmental performance.