Disclaimer: We sometimes use affiliate links in our content. For more information, visit our Disclaimer Page. 
How do you make your business stand out in a crowded marketplace? This is a question that all business owners face at some point. It can be challenging to differentiate your company from the competition, but it is essential if you want to succeed.
This blog post will discuss creating a differentiation strategy that works for your business. We will break down the process step-by-step, so you can follow along easily.
Let's get started!
What is a differentiation strategy?
There are many differentiation strategies, but at its core, a differentiation strategy is about creating a unique selling proposition (USP) for your product or service. This USP could be anything from a unique feature to a more customer-centric approach than your competitors.
A differentiation strategy allows businesses to stand out from the competition and offer their customers something unique and special. This will enable them to charge higher prices for their products or services, which can be profitable in the long run.
Differentiation can be achieved through features, pricing, assortment, and delivery methods. Whether you're looking to offer a better price, a wider variety of products, or faster delivery, differentiation is key for success.
A business may employ two primary differentiation strategies: a broad differentiation strategy or a focused differentiation strategy.
→ Broad Differentiation Strategy
A broad differentiation strategy is one where the company focuses on a wide variety of products and services. This may mean having an extensive product line, offering more than one service, or providing things like customer service in different languages for international customers–anything that gives your business an edge over others who don't offer it.
→ Focused Differentiation Strategy
A focused differentiation strategy involves narrowing the company's focus to a specific product or service. This is usually beneficial for small businesses that want to serve a niche market. Still, it can also work well for larger companies looking to create an instant brand image to cut into another business's territory.
Related: Product Differentiators and How to Use Them Effectively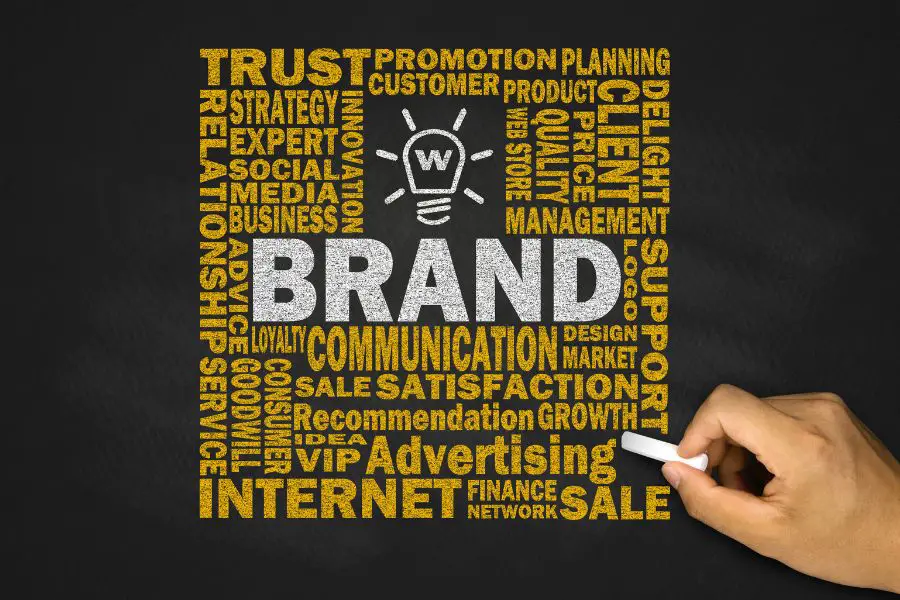 Differentiation strategy is vital for businesses of all sizes. It can help you achieve a competitive advantage, attract new customers, and increase brand loyalty. Whether your business is small, medium, or large, following a differentiation strategy is essential for success. Here are a few key benefits of the strong differentiation strategy:
1. No perceived substitutes
Differentiation strategy is critical in the B2B market – without it, you risk being overshadowed by your rivals. There are a few different ways to implement this strategy: product innovation, customer service excellence, or niche marketing strategies. Putting all this together takes time and effort, but it pays off!
Once you have a clear idea of what makes your business unique and how you can showcase that to customers, building customer satisfaction and loyalty becomes much easier. In addition, retention rates can often be higher when businesses' differentiation strategy is well-executed. This allows them to focus on other areas, such as expanding their market share or developing new products that meet people's needs better than the competition's.
2. Consumer brand loyalty
Consumers are loyal to brands that they trust and respect. This loyalty is created through several strategies, including marketing, design, product differentiation, etc. The more unique and different your products or services are from the competition, the higher your chances of building brand awareness and retaining customer loyalty. This leads to increased profits and long-term sustainability for your business.
3. Better profit margins
The key to greater profit margins is differentiation. It gives you a competitive advantage in your market by allowing you to charge higher for your goods or services. In addition, you may build a devoted client base by distinguishing yourself from the competition. Of course, it takes time and effort to differentiate a project. Nevertheless, it may increase earnings and elevate your market niche's rank if done correctly.
There are different ways to increase market share for your business. Some of the most effective strategies include price differentiation, product features that set you apart from the competition, and creating a differentiated strategy. However, it is essential to remember that it isn't just about price or features – marketing efforts also need to be geared towards appealing to customers on an emotional level.
It's crucial to keep track of industry trends and stay one step ahead of your rivals. This means constantly doing market research to find new strategies and tactics, so you can stay ahead in today's competitive market landscape
5. Gains competitive advantage over rivals
The differentiator sets you apart from your rivals and allows you to capture market share. Of course, it doesn't happen overnight, but creating a strategy that works takes time and effort.
Differentiation comes in different forms – offering a better product, service, or something unique that makes your brand stand out. However, one thing is certain- differentiation strategies always lead to a competitive advantage over foes!
Related: Benefits and Risks of Innovation
challenges of differentiation strategy
Differentiation is not without its challenges, however. The most common challenge is that it can be difficult to maintain a differentiation strategy over time. This is because the competition will eventually catch on and start offering similar products or services.
Staying ahead of the competition is essential to continually innovate and evolve your differentiation strategy. This way, you will always be one step ahead, and your business will remain relevant.
Another challenge of differentiation is that it can be expensive. You must invest in research and development to offer unique products or services. Again, this can be costly, but it is essential if you want to differentiate your business.
However, the benefits of differentiation usually outweigh the challenges. A successful differentiation strategy will help you attract and retain customers and improve your bottom line.
How to create a differentiation strategy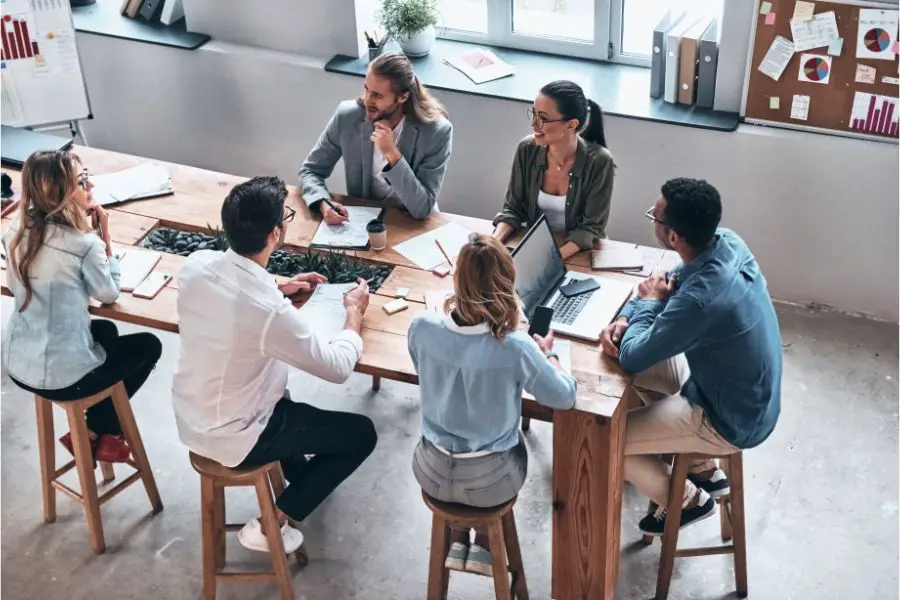 Differentiation strategy is a key strategy in any business. It's a way to set yourself apart from the competition and make your business more visible and successful. To create the best differentiation strategy for your business, it's important to think about different ways to do it. There are many different strategies, but here are some of the most important ones:
→ Know Your Differentiators
Differentiation strategies are essential for building a business, but how can you know what differentiation strategy is best for your company? The first thing to do is identify the differentiator(s) to help set your business apart from its competitors. This may be product-focused (unique or innovative products), marketing-focused (creating memorable marketing campaigns), or customer-focused (using technology to provide better customer service).
→ Develop a strong value proposition
An excellent way to differentiate your business from the competition is by developing a solid value proposition. Your USP should be different enough so that customers can't help but feel compelled to try it out. It's also important to continuously improve this strategy to ensure you stay on top of the market and playable for long-term investments.
Be sure your value proposition is clear, concise, and easy for potential customers (and investors) to understand – without clarity, people might not invest the time needed to know what you offer. You must convince them quickly and easily – before they're lost or distracted by competitors' marketing strategies!
→ Create customer segments
Segmenting your target market into those who want, need, and value what you have to offer is the first step in creating a content marketing strategy that will work for your business. Use data to understand which customer segments are more likely to convert from leads or customers, and compelling craft offers that resonate with them.
Communicate effectively using different channels such as email, social media, etc. Again, focusing on building differentiation strategies is critical – this will help you stay ahead of the competition!
→ Define your target market
Before you can even start thinking about marketing, you first need to define your target market. After that, it's crucial to create a strategy to help reach them and make your business stand out from the competition.
→ Identify what makes your product unique
To stand out from the crowd and succeed with your product, you need to develop a marketing strategy centered around differentiation. This will involve highlighting different selling points of yours to entice potential customers.
You should also measure the success of this strategy regularly and tweak it as needed. It's important to consider what makes your product different from its competitors before developing strategies like differentiation or positioning marketing.
Once you have nailed down these unique features, ensure they are conveyed effectively through all marketing channels – online, offline, etc. Failing to do so might result in lower or no sales!
→ Tell your story
It's also essential that your business has a clear story to tell – this differentiates you from all the other similar companies out there. Your story should be centered around who you are and what makes you unique.
It needs to be powerful enough to encourage potential customers or clients to come closer and learn more about your company and its products/services. In addition, make sure that your marketing materials (ads, website design/layout, email campaigns) reflect this same story-telling strategy to keep readers engaged throughout all of them.
→ Develop differentiators
Differentiation is critical in the B2B market. You can increase customer loyalty and demand by developing differentiators that make your business stand out from your competitors. There are many ways to differentiate your business – through marketing strategies, pricing models, etcetera.
The most important thing is to constantly test and evaluate the effectiveness of these different strategies so that you can fine-tune them as needed. Then, once you have identified what makes your industry or niche market segment unique, it's time to develop a strategy for promoting it effectively.
Make sure all communications target audience who could be persuaded by what makes yours an excellent option over others. Finally, always remember to stay up-to-date with industry developments so that you remain competitive in today's market landscape
→ Map Differentiators to Your Audience
Once you've identified your differentiator(s), it's time to think about who the audience will be most interested in those differentiation strategies. Next, your marketing and product-development teams should work together to brainstorm how these differentiators can best fit into what they offer customers – this may be a strategic partnership with another company or developing a product that meets unmet needs.
Related: Best Ways to Market Your Small Business
Differentiation Strategy Examples
Higher quality service or product than competitors – lower price point than competitors.
More environmentally friendly than competitors.
Differentiated by specialty product or service (books).
More convenient than competitors – Differentiated by unique feature (online ordering).
Higher customer service level than competitors.
Better location than competitors.
Differentiated by location (online only).
Better customer experience than competitors.
The most common differentiation strategy is price-based differentiation, where companies offer lower prices than competitors to attract new customers. Other differentiation strategies include product-based differentiation, customer service-based differentiation, and technology-based differentiation.
Related: Encourage Innovation
Conclusion
Differentiation is a critical strategy businesses use to differentiate themselves from their competitors. By understanding what differentiation is and how it can benefit your business, you can create a strategy that caters to your specific needs and goals.
In this blog, we have outlined the different aspects of differentiation and provided a step-by-step guide on creating a differentiation strategy. So what are you waiting for? Start differentiation planning today!
FAQ
What is differentiation focus strategy in Porter's generic?
Differentiation focus strategy in Porter's generic is a strategic process used by firms to identify and pursue profitable differences from their rivals. It helps companies create a competitive advantage that sets them apart.
What has focused differentiation vs differentiation?
Focused differentiation is a strategy companies use to differentiate their products and services from those of their competition. A distinction is another word for focused differentiation, strategy companies use to distinguish themselves from their competitors.
How do you implement a differentiation focus strategy?
One of the most critical aspects of marketing your business is finding ways to differentiate yourself from your competitors. This can be done by creating value for your customers, developing cutting-edge products or services, and excelling in customer service.
What companies use differentiation focus strategy?
Many companies use a differentiation focus strategy. Some examples include Apple, Amazon, and Tesla. These companies have successfully differentiated themselves by offering unique products or services that their competitors don't have.
What is differential product strategy?
Differential product strategy is a sales and marketing approach that involves creating different versions of a product or service to appeal to different customer segments. This helps you maximize your market potential and address the needs of each group more effectively.
What is a differentiated business model?
A differentiated business model is a business strategy in which a company identifies and provides unique, value-added services that set it apart from its competitors.