Disclosure: We sometimes use affiliate links in our content, meaning, at no additional cost to you, we will earn a commission if you click through and make a purchase. This helps us offset the costs of paying our writing team and keeping this website running. Thanks for your support!
---
If you want to increase your profits without high risk or lower prices, consider creating a differentiation strategy.
What is a differentiation strategy? How do I create one? Why should I use it for my business? These are all questions that will be answered in this article.
A differentiation strategy can help you stand out from the competition and make more money, but it's not always easy to implement. This article will show you how to create an effective differentiation strategy with just a few steps!
What is Product Differentiation?
A differentiation strategy is an approach designed by companies looking for ways to stand out in the marketplace and create more value for their products and services than competitors provide. Differentiation strategies often focus on product uniqueness, customer service levels, company culture values, and things that make customers want to buy from you instead of someone else. But, of course, there's no single right way to do this: every company has its strengths and weaknesses, which may require different approaches.
What is a Broad Differentiation Strategy?
A broad differentiation strategy is one where the company focuses on a wide variety of products and services. This may mean having an extensive product line, offering more than one service, or providing things like customer service in different languages for international customers–anything that gives your business an edge over others who don't offer it.
What is a Focused Differentiation Strategy?
A focused differentiation strategy involves narrowing the company's focus to a specific product or service. This is usually beneficial for small businesses that want to serve a niche market. Still, it can also work well for larger companies looking to create an instant brand identity to cut into another business's territory.
What are some of the Benefits and Drawbacks of a Differentiation Strategy?
Offering various products or services can help keep your customers satisfied, but it also means you'll have to handle more costs associated with inventory management and advertising. On the other hand, specializing in one specific product or service may mean less overhead overall, but it also creates competition from companies that offer similar items. As a result, the best solution is to combine the two and offer various product lines in one specific niche.
You'll also want to consider how you're going to differentiate your products or services from others on the market. That means coming up with an overarching marketing plan that includes every aspect of promotion. If it's not explicitly clear what makes you different, then you're not going to be able to claim it. For example, if you have two very similar products in pricing and performance, customers will usually buy the one with more marketing power behind it.
The differentiation strategy also makes future decisions easier because it sets a clear path for where your company is headed and what's expected of every team member. It can also help you to know when it's time for a new strategy if things aren't working out in the marketplace.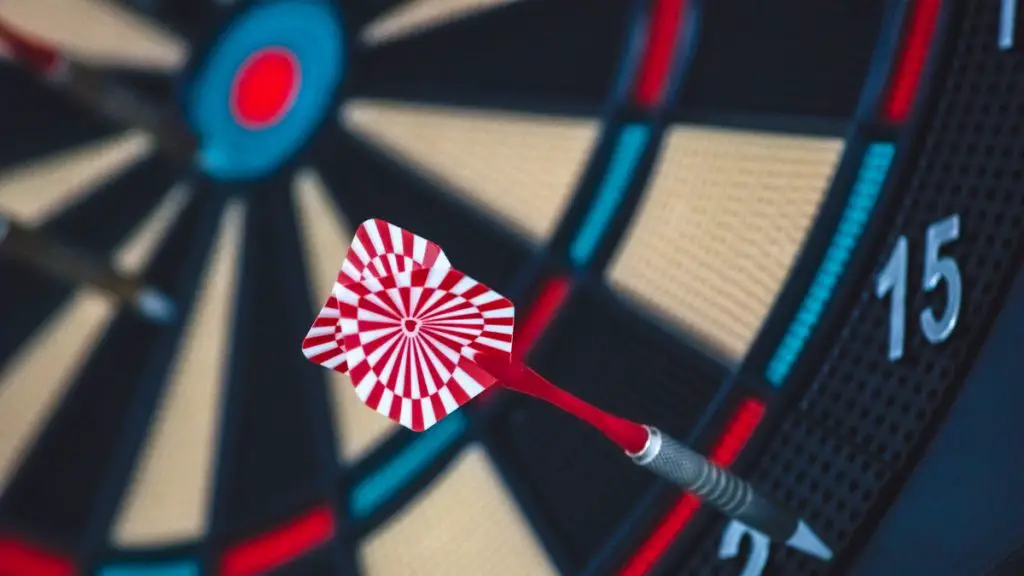 How to Create a Differentiation Strategy?
Develop a differentiation strategy by discussing what makes your company different from others and how you will promote that. You can decide on this without considering every aspect of the business, including product design, pricing structure, and marketing goals. The first step in creating a differentiation strategy is identifying what the strategy's goals are:
A differentiation goal can be based on product, service, or price point.
For example, you might want to create an aggressive promotion campaign that will only last for a few months–that would be your differentiation goal.
Your strategies will depend on the specific strategy you choose and how well it's executed.
Find out what sets you apart from your competition and how that gap could be used as an advantage in marketing through a differentiation strategy.
Find a way to communicate this difference in your product or service and build it into your company's branding.
A differentiation strategy can be as simple as changing how you present yourself on social media, such as starting new accounts that are not related to any other part of the business while also keeping an eye out for how your competitors are engaging and responding to their audiences.
Experiment with pricing by lowering or raising prices in a specific product category to see what kind of results you get, then compare that data to the competition's price structures for products in similar categories.
You can easily lose your differentiation advantage by not updating the strategy or failing to execute it properly.
Remember, you compete with other companies who want to be different and stand out as well.
An example of a differentiation strategy focused on price points is lowering product prices to undercut competitors selling similar products but at higher prices.
Related Article: 10 Marketing Goals 2021 – It Looks Good On You
Know Your Differentiators
Differentiation strategies are essential for building a business, but how can you know what differentiation strategy is best for your company? The first thing to do is identify the differentiator(s) to help set your business apart from its competitors. This may be product-focused (unique or innovative products), marketing-focused (creating memorable marketing campaigns), or customer-focused (using technology to provide better customer service).
Map Differentiators to Your Audience
Once you've identified your differentiator(s), it's time to think about who the audience will be most interested in those differentiation strategies. Next, your marketing and product-development teams should work together to brainstorm how these differentiators can best fit into what they offer customers – this may be a strategic partnership with another company or developing a product that meets unmet needs.
Defining Differentiation Strategies: Differentiation strategies draw distinctions between products and services to set them apart from competitors. This may be done through marketing, advertising, or new product offerings, which can help increase profits without risk or lowering your prices. But, again, the idea is not to offer more than your competitors but to offer something unique to attract customers.
The Difference Between Differentiation Strategies and Marketing Campaigns: Both differentiation strategies and marketing campaigns have the intention of helping you gain market share by making your product more appealing to potential buyers than those offered by your competition. However, the two are different in their approach. A differentiation strategy is long-term in nature, and the goal is to create a product that stands out from those of your competitors. A marketing campaign, on the other hand, has short-range goals with a limited lifespan.
Use Your Value Proposition to Highlight What Makes Unique
When creating a differentiation strategy, think about what sets you apart from your competitors and highlight how you market your product. For example, if one of your products has an environmentally-friendly manufacturing process that is better for our planet than other available options on the market today, then emphasize that fact in any advertising materials or marketing campaigns.
A differentiation strategy works best when a company focuses on a single aspect of its products or services to differentiate itself from competitors. When customers identify one company as the best choice for meeting all their needs, it becomes easier to keep them loyal and grow profits without increasing risk.
Essential to a successful business strategy is understanding the market you are targeting; Review your target market's needs and desires of products or services to identify their preference for differentiating factors such as price, selection, or quality. Once established what sets you apart from your competition, make sure to communicate these benefits in a way that resonates with the customer.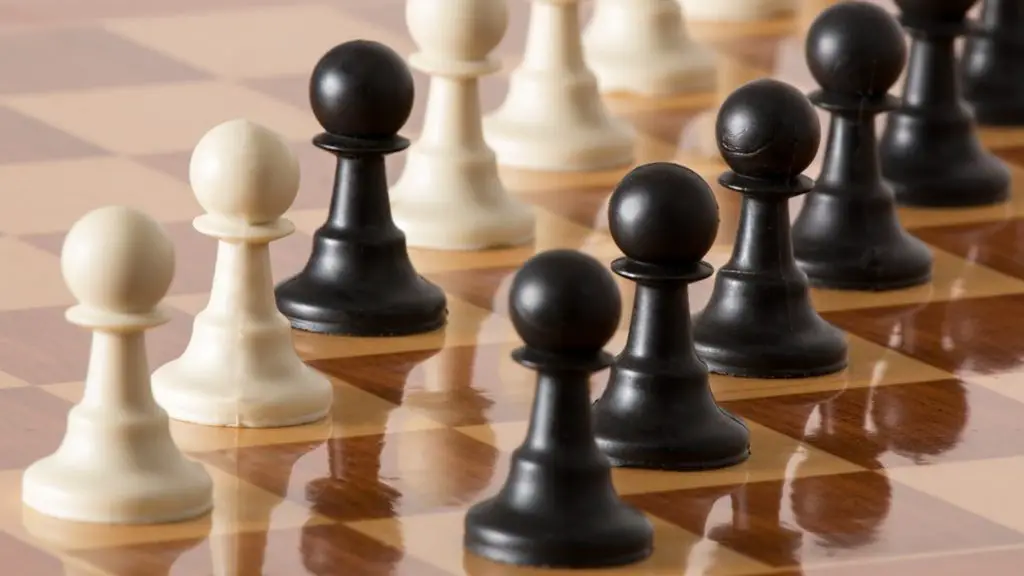 How Differentiation Strategy Benefits Your Business
Your products become more unique, making them more attractive to consumers who want something new or need what you offer.
Consumers are less likely to buy from competitors on similiar products – specialized services provided only by you.
It´s easier to market your products because they are the only option for consumers seeking that product or service.
You can charge a higher price point, making more money in the long run on those particular products and services without increasing the risk of losing customers because it becomes harder for competitors to undercut prices while still providing value to customers.
You can use the differentiation strategy to improve your products or services over time, giving them more value while simultaneously making it difficult for competitors to catch up.
You´ll be able to defend against competitive products more efficiently.
Your company will have a clear goal that can be communicated and understood by your employees, customers, and investors.
A differentiation strategy benefits the company in several ways. First, suppose you can identify what sets your business apart from competitors. In that case, it becomes easier to remain competitive with fewer risks and grow profits without reducing prices or taking on undue risk.
Examples of Differentiation Strategies
Higher quality service or product than competitors – lower price point than competitors
More environmentally friendly than competitors
Differentiated by specialty product or service (books)
More convenient than competitors – Differentiated by unique feature (online ordering)
Higher customer service level than competitors
Better location than competitors
Differentiated by location (online only)
Better customer experience than competitors
The most common differentiation strategy is price-based differentiation, where companies offer lower prices than competitors to attract new customers. Other differentiation strategies include product-based differentiation, customer service-based differentiation, and technology-based differentiation.
Related Article: Marketing Strategy Will Be For You What You Want It To Be (2021)
Conclusion
It is essential to understand the differentiator you want your company to stand out for. The key is identifying how customers perceive that but what they value most when deciding which company to purchase from. Once you have some differentiation strategies in mind, it's time to decide which one will work best with your target market and within your budget constraints. If you need help finding a strategy or figuring out where you can start implementing these tactics today, subscribe below!
Related: The 13 Best Marketing Tactics for 2021