Disclaimer: We sometimes use affiliate links in our content, meaning, at no additional cost to you, we will earn a commission if you click through and make a purchase. For more information, visit our Disclaimer Page. 
Research and development (R&D) are one of the most important aspects of any business. It allows you to innovate, create new products and services, and keep your business competitive. Without R&D, businesses would stagnate and eventually die.
This blog post will discuss the many benefits of research and development and much more.
What is research and development in business?
Within a business context, R&D is the process of creating new products or services, improving existing ones, and finding ways to make your business more efficient and effective. It can be divided into two main categories: Basic Research, which is conducted to learn about a topic or problem. Applied Research takes the knowledge gained from basic research and uses it to solve a specific problem.
R&D is essential for businesses because it allows them to stay ahead of the competition, create new jobs, and boost the economy. Companies that invest in R&D are more likely to be successful than those that don't.
Top 10 Benefits of Research and Development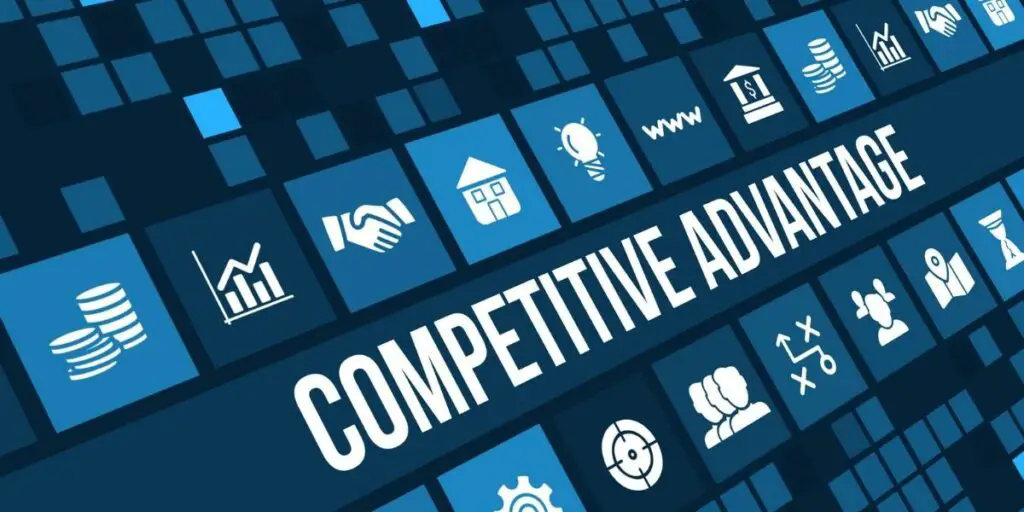 Below are some of the top benefits of R&D:
1. Improved quality
By constantly striving to improve products and services through research and development, businesses can maintain a high level of quality, which is essential for customer satisfaction and retention.
2. Competitive advantage
Businesses that invest in research and development are more likely to stay ahead of the competition, constantly innovating and improving their offerings. This can give them a significant advantage in the marketplace.
3. Economic growth
Research and development play a vital role in economic growth, as it leads to the creation of new businesses and jobs and the advancement of existing ones. This helps drive the economy forward and improve the standard of living for all citizens.
4. Increased Innovation Research
Businesses can develop new and innovative products and services through research and development that can revolutionize their industry. This can not only help them to stay ahead of the competition but also to capture a more significant market share.
5. Unique selling point
By offering products and services that are unique and not available from other businesses, companies can create a strong selling point that will attract customers and help them stand out from the crowd.
6. Social benefits
Research and development can positively impact society as a whole. It can lead to creating new and improved products and services that make people's lives easier and improve the quality of life.
7. Environmental benefits
Many research and development projects focus on reducing the negative impact of business on the environment. This can help to protect the planet and its resources for future generations.
8. Improved safety
By constantly researching and developing new emerging technologies for safety, businesses can ensure that their products and services are as safe as possible for consumers. This can help reduce the number of accidents and injuries in the workplace and on the streets.
9. Increased efficiency
Implementing new research and development methods can increase efficiency within businesses, as tasks can be completed more quickly and accurately. This can save businesses time and money, which can be reinvested back into the company.
10. Increased productivity:
Research and development can increase productivity as new methods and processes are discovered and implemented. This can help businesses achieve their goals more efficiently, resulting in increased profits.
Related: Benefits and Risks of Innovation
Importance of Research and development in business
The importance of research and development in business cannot be overstated. Companies must constantly innovate and create new products and services to stay competitive. This is where research and development come in. By conducting research and developing new ideas, businesses can stay ahead of the curve and maintain a leading position in their industry.
Research and development are also critical for creating new jobs. By developing new products and services, businesses create new employment opportunities. In addition, research and development can lead to entirely new industries, creating even more jobs.
Thus, it is clear that research and development are vital for businesses of all sizes and industries. It is the key to maintaining a competitive edge, creating new jobs, and driving economic growth.
Types of Research and Development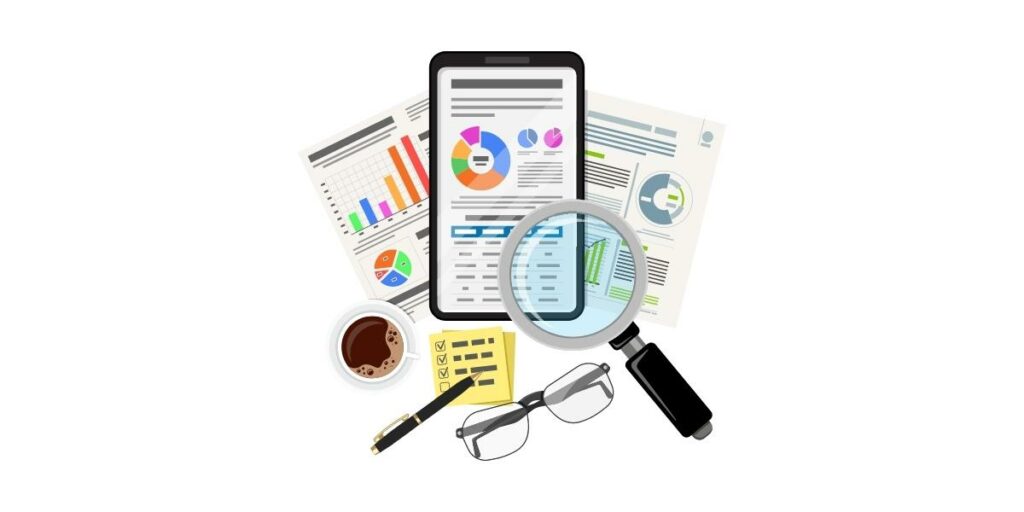 There are three main types of Research and Development: Basic, Applied, and Developmental.
1. Basic Research
Basic Research is conducted without any particular application in mind. Its purpose is to increase our understanding of the world and the universe rather than develop specific products or solutions. Basic Research is often described as "pure" research because its sole motivation is curiosity.
2. Applied Research
Applied Research seeks to solve specific problems and develop new applications for existing technology. As a result, it is often more narrowly focused than basic research, and its effects are more immediately practical.
3. Developmental Research
Developmental Research is a type of applied research that seeks to bring new products or services to market. It includes the entire process of developing a product or service, from initial feasibility studies to commercialization. Developmental Research is also sometimes known as "translational" research.
The three types of R&D described above are not mutually exclusive – any one project may involve elements of all three. For example, a basic research project might produce findings applied in a developmental research project to create a new product.
Related: Innovative Ideas
What is R&D Accounting?
R&D accounting allocates and reports the costs associated with research and development activities. The goal of R&D accounting is to provide accurate financial information about a company's R&D expenses so that decision-makers can make informed decisions about R&D investments.
Accounting includes both basic researches and applied research costs. Basic Research is the search for knowledge for its own sake, while applied research uses knowledge to develop new or improved products and services. As a result, development costs can be carried forward if expected to lead to future benefits.
Who is the top spender on R&D?
According to Investopedia, the below companies spend the most on R&D.
Amazon: $22.6 billion
Alphabet, Inc.: $16.2 billion
Volkswagen: $15.8 billion 
Samsung: $15.3 billion 
Intel: $13.1 billion 
Microsoft: $12.3 billion 
Apple: $11.6 billion
Roche: $10.8 billion
Johnson & Johnson: $10.6 billion
Merck: $10.2 billion
What Is the R&D Tax Credit?
The R&D Tax Credit is a federal tax credit that businesses can claim for qualifying research and development expenses. The credit is intended to encourage companies to invest in R&D, which can lead to new products, processes, or services and create jobs.
A business must have incurred qualified research and experimentation expenses to be eligible for the credit. These expenses can include wages paid to employees engaged in R&D activities, and the cost of materials and supplies used in R&D.The credit is available to businesses of all sizes, including startups.
The credit can be claimed against a business's income tax liability or payroll tax liability. If a company has no tax liability, the credit can be carried forward to future tax years. R&D Tax Credit is a valuable way for businesses to offset the cost of R&D and invest in their future growth.
What Is an SBA R&D Grant?
The Small Business Administration (SBA) offers grants to small businesses for research and development activities. The SBA's R&D grant program promotes innovation and job creation by providing funding for companies to conduct research and develop new products or services.
To be eligible for an SBA R&D grant, a small business must have fewer than 500 employees and be engaged in research and development activities that meet the SBA's definition of "research." Grants are awarded on a competitive basis, and businesses must submit an application to the SBA to be considered for funding.
R&D grants from the SBA can fund various activities, including market research, product development, and prototyping. Grants can also be used to pay for costs associated with commercializing a new product or service, such as marketing and sales expenses.
The SBA R&D grant program is one of many government programs that provide funding for small businesses to invest in R&D. Other federal agencies that offer R&D grants include the National Science Foundation (NSF) and the Department of Defense (DoD).
Related: Product Innovation Strategy
What is an example of R&D?
An example of research and development would be if a company were trying to create a new product. The company would first research to see if there was a need or market for the product. Once the company determined a need or market, they would begin developing the product. This process would involve testing and prototyping before finally launching the product to the public.
Top 7 tips for developing successful R&D Team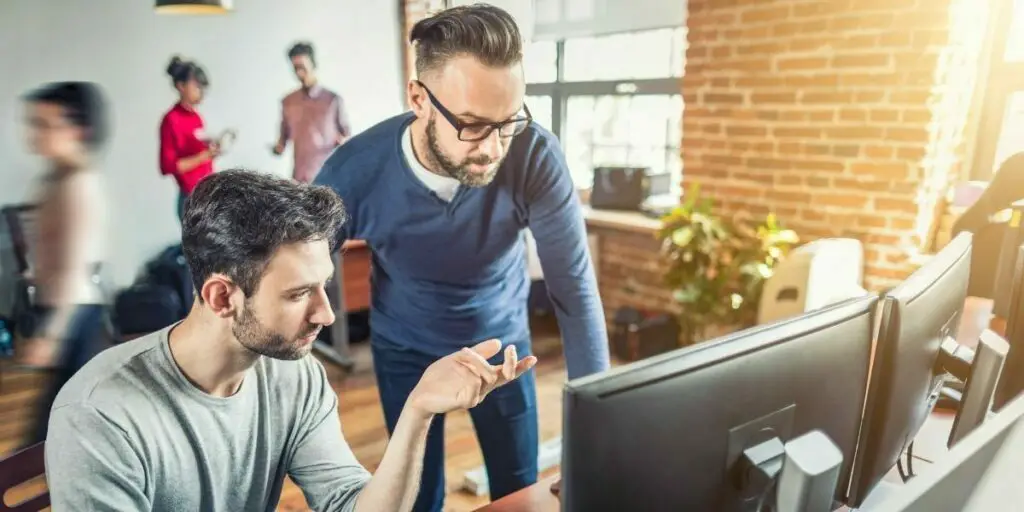 Below are the best tips you can follow to build an amazing research and development team.
1. Define the team's purpose and objectives
The first step to building a successful R&D team is to define its purpose and objectives. What is the team's raison d'être? What are its goals? Answering these questions will help you determine the team's composition and set the tone for how it will operate.
2. Select team members carefully.
The quality of a team's members is essential to its success. When selecting team members, you should consider their skills, experience, and personalities. Make sure that everyone on the team can work well together and share the same vision for the team's purpose.
3. Encourage collaboration
Collaboration is key to a successful R&D team. Team members should work together to develop creative solutions to problems and share their ideas. This will help them develop a strong working relationship and improve their chances of business growth.
4. Set clear expectations
It is essential to set clear expectations for the team's members. What is expected of them? How will their performance be measured? By setting clear expectations, you will ensure that everyone on the team is aware of their roles and responsibilities.
5. Provide adequate resources
A successful R&D team requires adequate resources, both financial and otherwise. Ensure that the team has the tools and equipment to do its job and provide them with the necessary support to help them succeed.
6. Foster a positive working environment
A positive working environment is essential for a successful R&D team. Team members should feel comfortable sharing their ideas and working together to achieve common goals. In addition, creating a positive atmosphere will encourage creativity and collaboration among the team members.
7. Promote team unity
One of the critical factors in a successful R&D team is team unity. Team members should support one another and work together as a team. This will help them overcome challenges and achieve their objectives.
Building a successful R&D team takes time and effort, but the results can be well worth it. You can create a productive, creative, and cohesive team by following these tips.
Related: Lean Management Plan
Final Thoughts
R&D is essential for progress, both in terms of new knowledge and new applications of existing knowledge. Without it, we would be stuck in a rut, unable to move forward. Applied Research is essential, as it takes the findings of basic research and turns them into new products and services. Developmental Research is also vital, as it takes these products and services and brings them to market.
While building a successful R&D team can be challenging, the rewards are well worth the effort. By carefully selecting team members, fostering collaboration, and promoting team unity, you can create a poised team for success. With the right team in place, your organization can make significant strides in its quest for progress.
Thanks For Reading!