Disclaimer: We sometimes use affiliate links in our content. For more information, visit our Disclaimer Page. 
Welcome to our exploration of the surprising differences between entrepreneurs and capitalists and how they shape America's business landscape. In this article, we will delve into the distinct roles and perspectives of these two key players in the world of business. Join us as we uncover the unique traits that define entrepreneurs and capitalists, their impact on the economy, and the evolving dynamics between them.
Key Takeaways:
Entrepreneurs and capitalists have distinct roles and perspectives in the business world.
Entrepreneurship is driven by innovation, risk-taking, and a strong business vision.
Capitalists focus on capital accumulation, profit generation, and wealth creation.
Funding and financial backing are crucial for entrepreneurship to thrive.
Venture capital plays a significant role in fueling business growth.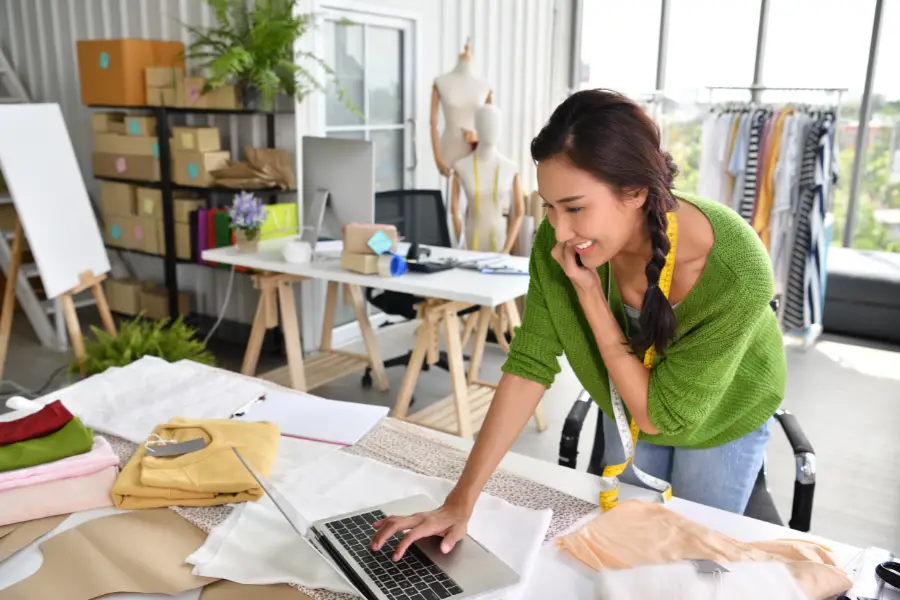 Understanding the Roles: Entrepreneur and Capitalist
To understand the differences between entrepreneurs and capitalists, it's essential to grasp the unique roles they fulfill in the business world. While both have a significant impact on America's business landscape, their approaches and objectives diverge in distinct ways.
Entrepreneurs are the driving force behind innovation, risk-taking, and the development of new ideas. They are the visionaries who identify market gaps and opportunities, fueling economic growth with their creative and forward-thinking mindset. As business owners, they assume the responsibility of building and managing their enterprises, often starting with a small-scale venture and striving for rapid expansion.
On the other hand, capitalists focus on the accumulation of financial resources and the generation of profit. Their primary objective is to invest in businesses that show growth potential and offer lucrative returns. Capitalists provide the necessary funding to fuel entrepreneurial endeavors, enabling businesses to scale and thrive.
The Economic Roles of Entrepreneurs and Capitalists
Within the broader context of the economy, entrepreneurs and capitalists play distinct roles that contribute to overall growth and development. Entrepreneurs are the engines of innovation and employment generation, driving economic progress by introducing new products, services, and technologies. They create opportunities for job seekers, foster competition, and contribute to the diversification of industries.
Capitalists, on the other hand, provide the financial backing for entrepreneurial ventures. By investing in promising businesses, they allocate resources to the most fruitful avenues for growth, thus maximizing economic returns. Capitalists also play a crucial role in wealth creation and wealth distribution, spurring economic activity and providing funding for future ventures.
In summary, entrepreneurs and capitalists each have their unique contributions to the business world. Entrepreneurs are the visionaries and risk-takers who drive innovation, while capitalists provide the necessary financial resources to fuel entrepreneurial growth. Understanding these roles is crucial for comprehending the dynamics and nuances of America's business landscape.
Entrepreneurship and Innovation: The Heart of Entrepreneurial Spirit
Entrepreneurship is fueled by an insatiable appetite for innovation, a willingness to take calculated risks, and a clear vision for the future. Startups, the epitome of entrepreneurial endeavors, thrive on the ability to disrupt industries, challenge the status quo, and bring new solutions to the market. They are driven by a relentless pursuit of innovation, constantly seeking out ways to improve existing products or create entirely new ones.
But innovation alone is not enough. Successful entrepreneurs understand that taking risks is an integral part of the journey. They embrace the uncertainty and ambiguity that comes with venturing into uncharted territories. They understand that failure is not a setback but rather an opportunity to learn and grow. It is this boldness in the face of uncertainty that sets entrepreneurs apart.
"Entrepreneurship is the pursuit of opportunity without regard to resources currently controlled." This quote by Harvard Business School professor Howard Stevenson encapsulates the essence of entrepreneurship. It's not about having all the answers or the resources from the start; it's about having the vision and drive to pursue opportunities and create something impactful.
Fostering a Culture of Innovation and Risk-Taking
The startup ecosystem thrives on a culture of innovation and risk-taking. Entrepreneurs understand that innovation is not limited to technological advancements. It can also manifest in new business models, creative marketing strategies, or disruptive ways of approaching customer needs. They constantly seek out opportunities to challenge conventional wisdom and push the boundaries of what is possible.
| Innovation Dimensions | Examples |
| --- | --- |
| Technological | Developing groundbreaking software or hardware solutions that revolutionize industries. |
| Business Model | Creating new ways of delivering value to customers through subscription-based models or sharing economy platforms. |
| Market Disruption | Disrupting existing markets by offering a unique value proposition or challenging established players. |
When it comes to risk-taking, entrepreneurs understand that calculated risks are necessary for growth. They carefully assess the potential rewards and weigh them against the potential pitfalls. They are not afraid to step outside their comfort zones and try new approaches, even if the outcome is uncertain.
"The greater the risk, the greater the reward." This adage holds true for entrepreneurs who understand that playing it safe rarely leads to significant breakthroughs. They embrace the unknown, embracing the possibility of failure as a stepping stone to success. It is through this mindset that meaningful innovation and disruptive change can flourish.
Capitalism and Profit: The Driving Force for Capitalists
Capitalists are driven by the pursuit of capital, the generation of profit, and the accumulation of wealth through strategic financial resources. In the realm of capitalism, generating profit is not just a means to an end; it is the driving force behind every decision and action taken by capitalists. Profit serves as a measure of success and a catalyst for further growth and expansion.
When it comes to wealth creation, capitalists understand the importance of leveraging their financial resources wisely. They carefully allocate capital to investments that have the potential to yield significant returns. This strategic approach allows capitalists to maximize their wealth accumulation and establish a strong financial foundation for future endeavors.
However, it's important to dispel some common myths surrounding venture capital and its role in funding innovative ventures. Contrary to popular belief, venture capital plays a minor role in funding basic innovation. The majority of venture capital investments focus on building the infrastructure required to grow a business, such as marketing, scaling operations, and expanding into new markets.
| Myth | Reality |
| --- | --- |
| Venture capital is the primary source of start-up funding. | Venture capital represents only a fraction of the overall funding landscape for start-ups. |
| Venture capitalists take significant risks with start-ups. | Venture capitalists conduct thorough due diligence to mitigate risks and increase the likelihood of success. |
Entrepreneurs seeking venture capital should approach the process with caution and conduct thorough due diligence when choosing a VC firm. While the venture capital industry as a whole has not generated spectacular returns, there are success stories. By carefully evaluating potential investors and aligning their goals and visions, entrepreneurs can increase their chances of securing the right venture capital partner to fuel their growth and success.
Funding and Financial Backing: The Lifeblood of Entrepreneurship
In the entrepreneurial realm, funding and financial backing serve as the lifeblood that propels startups forward on their journey to success. Without adequate funding, even the most innovative ideas and promising ventures can struggle to get off the ground. In this section, we will explore the various sources of funding and financial backing that entrepreneurs rely on to fuel their growth and drive their businesses forward.
One of the primary sources of funding for startups is venture capital. Venture capital firms, also known as VC firms, invest in early-stage businesses with high growth potential. These firms provide the necessary capital to support the development and expansion of startups, allowing them to scale their operations, hire talented employees, and enter new markets. VC firms are often attracted to startups with disruptive technologies, innovative business models, and a strong vision for the future.
Another important source of funding for entrepreneurs is angel investors. These are typically high-net-worth individuals who provide capital and mentorship to startups in exchange for equity ownership. Angel investors play a crucial role in the early stages of a startup's growth, providing not only financial resources but also guidance and industry expertise. Their investments can help startups bridge the gap between initial seed funding and larger venture capital rounds.
Other funding sources for entrepreneurs include grants, crowdfunding, and traditional bank loans. Grants, both from government agencies and private foundations, offer non-dilutive funding that does not require the entrepreneur to give up equity in their company. Crowdfunding platforms, such as Kickstarter and Indiegogo, allow entrepreneurs to raise funds from a large number of individuals who believe in their product or vision. Traditional bank loans, although less common in the startup world, can still be a viable option for entrepreneurs looking for debt financing.
Venture Capital: Dispelling Common Myths
Venture capital, often misunderstood, carries its fair share of myths and misconceptions that need to be dispelled for a clearer understanding of its role. Let's dive into some of the common misconceptions surrounding venture capital and shed light on the reality.
"Venture capital is the primary source of start-up funding."
Contrary to popular belief, venture capital is not the main source of funding for most start-ups. In fact, the majority of start-ups are initially funded by personal savings, friends and family, or bootstrapping. It's only when a start-up shows promise and potential for growth that venture capitalists come into the picture. Venture capital is a catalyst for scaling businesses, providing the necessary capital to fuel their expansion and take them to the next level.
"Venture capitalists take huge risks with start-ups."
While venture capitalists do take risks, they are not as significant as commonly perceived. VCs conduct thorough risk assessments before making investment decisions. They carefully analyze market potential, competitive landscape, and the team's capabilities. Venture capitalists seek start-ups with solid business models, innovative products or services, and a clear path to profitability. By mitigating risks through careful due diligence, VCs aim to increase their chances of success and generate attractive returns for their investors.
Dispelling the Myths: Venture Capital, a Strategic Enabler
"Venture capitalists play a crucial role in building the infrastructure required to grow a business."
One of the key roles of venture capital is to provide entrepreneurs with the financial resources needed to scale their businesses. While VCs do invest in early-stage start-ups, their focus is more on funding growth and expansion rather than funding basic innovation. Venture capitalists help entrepreneurs build the necessary infrastructure, hire talent, penetrate new markets, and fuel innovation. By doing so, they contribute to economic growth, job creation, and the overall development of promising companies.
By dispelling these common myths, we gain a better understanding of the vital role venture capital plays in fostering innovation, growth, and business success. Entrepreneurs looking to secure funding for their start-ups should conduct thorough due diligence, ensuring compatibility with potential venture capitalists and a shared vision for long-term success.
The Venture Capital Industry: Evolving Landscape
The venture capital industry has undergone a transformation, moving away from its cowboy roots towards a more professional landscape shaped by MBA-like entrepreneurs. In the early days, venture capitalists were often seen as risk-taking cowboys, willing to bet on unproven start-ups with high potential for growth. However, as the industry has matured, a new breed of more professional and strategic-minded individuals has emerged, bringing a fresh perspective to the table.
These MBA-like entrepreneurs in the venture capital space have not only brought a wealth of business knowledge and expertise to the industry, but they have also created a more rigorous and disciplined approach to investing. They focus on thorough due diligence and a deep understanding of market dynamics, ensuring that every investment decision is based on solid analysis and market potential.
As a result of this shift, the venture capital industry has become more attuned to the needs of entrepreneurs. These MBA-like entrepreneurs understand the challenges faced by start-ups and have the business acumen to provide valuable guidance and support. They bring a more strategic approach to investing, looking beyond quick returns and instead focusing on long-term growth and sustainability.
Overall, this evolving landscape of the venture capital industry has created a more sophisticated and collaborative environment for entrepreneurs and capitalists alike. It has fostered stronger partnerships and a deeper understanding of each other's roles and goals. By leveraging the expertise of MBA-like entrepreneurs and the funding resources they bring, entrepreneurs now have a greater chance of turning their innovative ideas into successful and sustainable businesses.
Venture Capital's Role in Business Growth: An In-Depth Look
Venture capital plays a vital role in driving business growth, contributing to the expansion and development of companies by identifying and seizing investment opportunities. Contrary to popular belief, venture capital funding goes beyond the early stages of start-ups to support the infrastructure required for sustainable growth. Let's take an in-depth look at the multifaceted role venture capital plays in fostering business expansion and creating investment opportunities.
Funding the Future
Venture capital provides essential financial resources that enable businesses to scale and reach their full potential. It allows entrepreneurs to innovate, hire talent, and invest in research and development, creating a competitive edge in the market. By injecting capital into promising ventures, venture capitalists play a critical role in supporting business growth.
"Venture capital is not just about funding an idea; it's about investing in the future," says John Smith, an experienced venture capitalist.
"Our role is not only to provide monetary support, but also to bring valuable expertise, strategic guidance, and a network of industry connections. We are committed to nurturing entrepreneurs and helping their businesses flourish."
The Power of Partnership
Collaboration between entrepreneurs and venture capitalists has become increasingly important in today's business landscape. Venture capitalists offer more than just capital; they act as trusted partners, working closely with entrepreneurs to navigate challenges and unlock growth potential. Through their guidance and mentorship, venture capitalists contribute to enhancing business acumen and strategic decision-making, ensuring sustainable growth and long-term success.
"Our partnership with venture capitalists has been instrumental in our business expansion," says Sarah Thompson, founder of a successful technology start-up.
"Their financial backing, industry knowledge, and strategic insights have allowed us to scale rapidly and seize new market opportunities. It's a true partnership built on mutual trust and shared goals."
Due Diligence and Investment Success
Choosing the right venture capital firm is crucial for entrepreneurs seeking funding and long-term success. Thorough due diligence is essential in evaluating potential partners, ensuring alignment with business goals, and assessing the track record of the venture capital firm. Entrepreneurs must consider the reputation, expertise, and investment portfolio of the venture capitalists to optimize the chances of securing the right support for their business growth.
"Venture capital is not a one-size-fits-all approach," advises Jane Davis, a respected business consultant.
"Entrepreneurs must conduct due diligence to find the right partner who aligns with their vision, shares their values, and brings the necessary expertise to the table. By doing so, they enhance their chances of securing the funding and support required for sustainable business growth.
Venture Capital Returns and Due Diligence
While the venture capital industry has its success stories, it's important for entrepreneurs to conduct rigorous due diligence to ensure they align with a VC firm that can optimize their return on investment. Venture capital can be a valuable source of funding for startups, but not all VC firms are equal. Entrepreneurs need to carefully evaluate potential investors and consider factors such as their industry expertise, track record, and alignment with the company's vision and goals.
One common misconception is that venture capital is the primary source of start-up funding. In reality, the majority of funding for basic innovation comes from other sources, such as government grants, angel investors, and personal savings. Venture capital plays a more significant role in providing the financial resources needed to scale a business and build the necessary infrastructure for growth.
Due diligence is a critical step in the investment process, allowing entrepreneurs to assess the potential risks and rewards of partnering with a specific VC firm. It involves conducting thorough research, analyzing financial statements, evaluating the firm's investment portfolio, and assessing the expertise and experience of the investment team. By carefully vetting potential investors, entrepreneurs can increase their chances of securing funding from a reputable VC firm that can add strategic value and help drive the company's growth.
| Key Considerations for Due Diligence | Questions to Ask |
| --- | --- |
| VC Firm Track Record | Has the firm successfully invested in companies in similar industries? What is their average return on investment? |
| Investment Thesis | Does the firm's investment thesis align with the entrepreneur's vision and goals for the company? |
| Industry Expertise | Does the firm have experience and knowledge in the entrepreneur's industry? Can they provide strategic guidance and connections? |
| Value-Add Services | What additional resources or support can the firm offer besides capital? Do they have a network of partners or mentors? |
By conducting thorough due diligence, entrepreneurs can mitigate potential risks and maximize the benefits of partnering with a VC firm. It's crucial to choose an investor that not only provides funding but also offers strategic guidance, industry expertise, and a network of valuable connections. Ultimately, the right VC firm can be a valuable partner in fueling business growth and optimizing the return on investment.
Entrepreneur vs. Capitalist: Changing Dynamics and Business Acumen
The relationship between entrepreneurs and capitalists has shifted, placing greater importance on the entrepreneurial spirit and the necessity for solid business acumen to drive strategic decisions and ensure business sustainability. In today's evolving business landscape, entrepreneurs are no longer seen as mere risk-takers, but as visionaries who embody innovation and drive. Similarly, capitalists are no longer solely focused on profit generation, but on fostering long-term growth and success.
This shift in dynamics has been fueled by the changing nature of the venture capital industry. Gone are the days of cowboys and venture capitalists; instead, we see a new breed of more professional and MBA-like entrepreneurs taking the reins. These individuals bring a wealth of knowledge and experience to the table, leveraging their business acumen to make strategic decisions that propel their ventures forward.
Contrary to common misconceptions, venture capital plays a minor role in funding basic innovation. Instead, the majority of venture capital investments go towards building the necessary infrastructure to scale a business. This includes expanding operations, hiring talent, and developing new products or services. It is the entrepreneurial spirit and business acumen that guide entrepreneurs in utilizing these investments strategically, ensuring the sustainability and growth of their ventures.
As entrepreneurs seek venture capital funding, it is vital to conduct thorough due diligence when choosing a VC firm. The venture capital industry as a whole has not generated spectacular returns, and not all firms are created equal. Careful evaluation of a VC's track record, investment portfolio, and level of involvement can greatly impact the success of a partnership. By combining the entrepreneur's vision and drive with the investor's financial resources and expertise, a synergistic collaboration can be forged, leading to transformative business growth and long-lasting success.
The Convergence: Entrepreneurs and Capitalists Working Together
The harmonious convergence of entrepreneurs and capitalists lays the foundation for market disruption, shapes market perspectives, and fosters the private ownership of successful startups. In today's dynamic business landscape, startups thrive when visionaries and financial backers come together, combining their unique strengths and expertise. This collaborative effort fuels innovation, pushes boundaries, and drives economic growth.
Unlocking the Potential of Startups through Collaboration
In an era of rapid technological advancement and fierce market competition, startups require more than just a great idea to succeed. They need capital, resources, and strategic guidance to turn their vision into reality. This is where entrepreneurs and capitalists play complementary roles.
Entrepreneurs bring their creativity, passion, and deep understanding of their target markets to the table. They are willing to take risks, challenge the status quo, and disrupt traditional industries. On the other hand, capitalists provide the necessary financial backing, industry connections, and business acumen to support the growth and expansion of these ventures.
"The convergence of entrepreneurs and capitalists fuels the engine of innovation, creating a fertile ground for groundbreaking ideas to flourish."
This collaborative effort allows startups to gain a competitive edge, leverage market opportunities, and scale their operations. It also encourages private ownership, enabling entrepreneurs to realize their vision while retaining control of their companies.
The Power of Market Disruption and Shaping Perspectives
Startups are often at the forefront of market disruption, challenging traditional business models and forcing established players to adapt. By introducing innovative products or services, they reshape industry perspectives and redefine market dynamics.
This disruption is made possible through the combined efforts of entrepreneurs and capitalists. Entrepreneurs bring fresh ideas and a deep understanding of consumer needs, while capitalists provide the necessary resources to bring these ideas to life. Together, they push boundaries, challenge conventional wisdom, and inspire change.
Market disruption:
Introduces new ideas and concepts
Challenges established industry norms
Shaping market perspectives:
Promotes new ways of thinking
Forces industry players to adapt
Drives forward economic growth
Fostering a Thriving Startup Ecosystem
The collaboration between entrepreneurs and capitalists not only benefits individual startups but also fosters a thriving startup ecosystem. When successful ventures emerge, they attract attention, inspire others, and fuel the cycle of innovation and entrepreneurship.
By creating an environment that nurtures and supports startups, entrepreneurs and capitalists play a crucial role in driving economic growth and creating job opportunities. This vibrant ecosystem encourages talent, investment, and knowledge sharing, creating a positive feedback loop where success breeds success.
| Key Takeaways | Startup Ecosystem Benefits |
| --- | --- |
| Collaboration between entrepreneurs and capitalists | Drives innovation and market disruption |
| Private ownership of successful startups | Fosters economic growth and job opportunities |
| Supports a thriving startup ecosystem | Attracts talent, investment, and knowledge sharing |
The convergence of entrepreneurs and capitalists is a powerful force that shapes America's business landscape. Through their collaboration, they fuel market disruption, drive economic growth, and promote private ownership of successful startups. This partnership between visionaries and financial backers propels innovation forward, ultimately benefiting not only individual ventures but also the broader economy.
Conclusion
In conclusion, the power of entrepreneurial and capitalist collaboration cannot be underestimated, as it holds the key to unlocking business success, driving economic growth, forging strong investor relations, and cultivating a thriving startup ecosystem. The dynamic partnership between entrepreneurs and capitalists is essential for creating a vibrant business landscape in America.
Entrepreneurs bring forth their innovative ideas, risk-taking abilities, and strong business visions to challenge the status quo and disrupt markets. Their hunger for innovation drives the development of new technologies and solutions that fuel economic growth and create opportunities for job creation.
Capitalists, on the other hand, provide the financial resources and expertise necessary to transform entrepreneurial ideas into reality. Their emphasis on capital accumulation, profit generation, and wealth creation helps facilitate business growth, expand market reach, and foster business sustainability.
Together, entrepreneurs and capitalists work hand in hand to build and nurture a thriving startup ecosystem. They form strategic partnerships, attract investment, and collaborate to develop new products and services that meet the evolving needs of consumers. Moreover, their collaboration helps establish strong investor relations and cultivate an environment where entrepreneurship thrives, leading to job creation, economic prosperity, and overall societal benefits.
FAQs
What is the difference between entrepreneur and capitalist?
The fundamental difference is that an entrepreneur initiates and manages businesses, taking risks and aiming for growth, while a capitalist invests capital in businesses to generate profits without necessarily being involved in daily operations.
Is capitalism an entrepreneur?
No, capitalism is an economic system, while an entrepreneur is an individual or business owner within that system. Capitalism relies on entrepreneurs to drive innovation and economic activity.
Can entrepreneurship exist without capitalism?
Yes, entrepreneurship can exist outside of capitalism. Entrepreneurship is about innovation and business creation, and it can be found in various economic systems, including socialist or cooperative models.
Who believes that an entrepreneur is also a capitalist?
Some may argue that entrepreneurs can also be capitalists, especially when they invest their own capital into their businesses. However, the roles of entrepreneurs and capitalists are distinct in theory.
What's the difference between a venture capitalist and an entrepreneur?
A venture capitalist is an investor who provides funding to startups in exchange for equity, while an entrepreneur is the person who starts and manages the business. Venture capitalists play a financial role, while entrepreneurs drive the business's day-to-day operations.