Disclaimer: We sometimes use affiliate links in our content. For more information, visit our Disclaimer Page. 
As a manager, possessing a range of core competencies will enable you to lead effectively and drive success within your organization. These competencies are the essential skills and qualities that every great manager needs to have, regardless of their industry or sector.
This article explores the core competencies 10 essential ones for all managers to master. From communication skills to strategic thinking, team building, to adaptability, these competencies will help you to excel in your role and achieve your organizational goals.
Key Takeaways:
Core competencies are essential skills and qualities that all managers should have.
The 10 core managerial success competencies include communication, problem-solving, decision-making, strategic thinking, team building, time management, leadership, adaptability, and flexibility.
Mastering these competencies will enable you to excel and drive organizational success.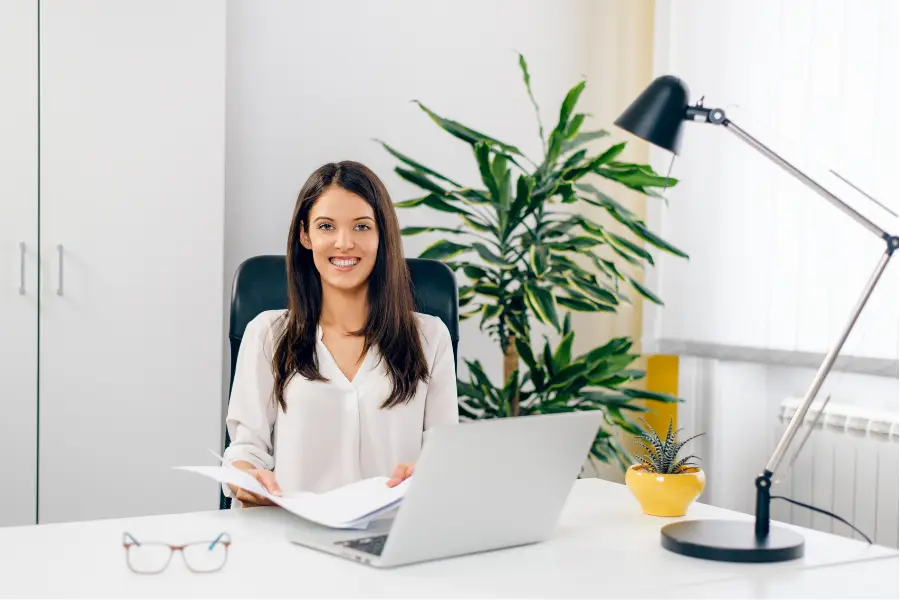 Communication Skills: The Foundation for Effective Management
Effective communication skills are essential for managers to lead successful teams. Clear and concise communication helps prevent misunderstandings, builds trust, and fosters a positive workplace culture.
Communication skills encompass both verbal and written communication. Verbal communication involves active listening, asking questions, and offering feedback. Written communication includes emails, reports, and memos. Managers must communicate effectively in both formats, tailoring their approach to fit the situation.
Active Listening
Active listening is a crucial component of effective communication. It involves paying attention to what someone is saying, asking clarifying questions, and paraphrasing what they said to ensure understanding. Active listening helps build trust and fosters more meaningful conversations.
Strategies for Improving Communication Skills
– Practice clear and concise communication
– Use specific examples to clarify your point
– Choose the appropriate communication channel for the situation
– Solicit feedback to ensure understanding
– Keep an open mind and be willing to adjust your communication style as needed.
"The most important thing in communication is hearing what isn't said." – Peter Drucker
Managers encounter challenges and problems regularly. They must have strong problem-solving and decision-making skills to excel in their roles. Effective problem-solving requires analytical thinking, a creative mindset, and the ability to weigh the pros and cons to make a sound judgment. Decision-making involves reviewing available data, identifying alternatives, and making informed choices that align with organizational goals.
To improve problem-solving skills, managers could use the following techniques:
Identifying the root cause of the problem
Brainstorming to generate multiple solutions
Evaluating each solution objectively
Selecting the best solution and creating an action plan
Effective decision-making entails:
Gathering information from multiple sources
Identifying risks and opportunities associated with each option
Considering the consequences of each option
Making a decision that aligns with the organization's vision and goals
By honing these skills, managers can confidently navigate challenges and make informed decisions that drive organizational success.
Strategic Thinking: Planning for Long-Term Success
One of the most critical competencies for managerial success is strategic thinking. It involves analyzing information, identifying opportunities, and developing long-term plans to achieve organizational goals.
Strategic thinking requires a broad perspective, a keen awareness of the market, and the ability to anticipate and respond to changes in the business environment. A strategic thinker can identify potential roadblocks and develop contingency plans to overcome them. It involves both creativity and critical thinking.
To cultivate a strategic mindset, managers can start by setting aside time for reflection and analysis. They should regularly review industry trends, analyze customer needs and behavior, and assess the strengths and weaknesses of their organization.
Managers should also encourage their teams to think strategically. They can promote cross-functional collaboration, provide training on strategic thinking, and foster a culture of curiosity and creativity.
Team Building and Collaboration: Fostering a Cohesive Workforce
Effective team building is an essential component of successful managerial roles. Strong teams are cohesive, collaborative, and highly motivated. By fostering a positive work environment, managers can inspire their teams to achieve great things together. Here are some strategies for effective team building:
Encourage open communication: Encourage your employees to share their ideas, questions, and challenges. Create a safe space for open communication so everyone feels comfortable speaking up.
Collaborate on projects: Encourage your team members to work on projects together, combining their skills and expertise to achieve shared goals.
Promote diversity and inclusivity: Build a diverse and inclusive team by hiring people from different backgrounds and perspectives. This can help to foster creativity and innovation.
Create a positive work environment: Promote a positive one by recognizing and celebrating individual and team achievements. Encourage your team members to support and help each other out when needed.
By fostering collaboration and teamwork, managers can inspire their teams to achieve great things. The result is a highly motivated, cohesive workforce dedicated to achieving organizational success.
Time Management: Maximizing Productivity and Efficiency
Effective time management is the cornerstone of success for any manager. To manage their workload, meet deadlines, and achieve business goals, managers must learn to prioritize their tasks and manage their time effectively. Here are some tips to help managers maximize their productivity and efficiency:
Set Goals and Prioritize Tasks
One of the most important time management techniques is goal setting. Managers should set clear and achievable goals for themselves and their teams and prioritize their tasks accordingly. This means focusing on the most important and time-sensitive tasks first and delegating or postponing less urgent tasks as needed.
Create a Schedule and Stick to It
Creating a schedule can help managers stay organized and on track. They should set aside time for specific tasks, such as checking email, meeting with team members, and completing project work. Managers should also build in breaks and downtime to avoid burnout.
Avoid Distractions
Distractions can be a major time waster for managers. To avoid distractions, managers should turn off notifications on their phones and computer, close unnecessary tabs on their internet browsers, and try to work in a quiet, distraction-free environment. They should also limit their time on non-work-related activities, such as personal email or social media.
Use Time Management Tools
Various time management tools help managers stay organized and on track. These include apps and software programs that help with task management, time tracking, and project planning. These tools allow managers to streamline their workflow and be more productive.
By mastering essential time management skills, managers can increase productivity, reduce stress, and ultimately achieve greater success.
Leadership Skills: Inspiring and Motivating Teams
Effective leadership is critical for success as a manager. The ability to inspire and motivate teams, provide guidance and direction, and foster a positive organizational culture are all essential competencies that every manager should master.
Leadership is not just about telling people what to do; it's about empowering them to reach their full potential. Managers can help their teams grow and thrive by providing support and guidance. This, in turn, leads to increased productivity, higher morale, and stronger results for the organization.
One of the key aspects of effective leadership is the ability to communicate clearly and effectively with team members. This means listening actively, providing constructive feedback, and fostering open lines of communication throughout the organization.
Another important leadership competency is building and maintaining strong relationships within the team and beyond. This involves fostering a culture of collaboration and teamwork, recognizing the strengths and weaknesses of each team member, and providing opportunities for personal and professional growth.
Inspiring Leadership
An inspiring leader can motivate team members to exceed their expectations. This involves setting a positive example, leading by example, and providing guidance and support when needed. An inspirational leader can also communicate their vision clearly and effectively so that team members understand their role in achieving it.
Leadership is about taking ownership of your role within the organization and being accountable for your team's success. This means being willing to take risks, make difficult decisions, and push yourself and your team to achieve more than expected.
Lead by example
Communicate your vision
Be accountable for your team's success
Building Strong Relationships
Building strong relationships is an essential aspect of effective leadership. This means recognizing the strengths and weaknesses of each team member and providing opportunities for personal and professional growth. It also means fostering a culture of collaboration and teamwork and recognizing the value of diversity within the team.
As a leader, it's important to establish trust and credibility with your team members. This involves being transparent and honest in your communications and following through on your commitments.
Recognize strengths and weaknesses.
Foster a culture of collaboration.
Establish trust and credibility.
Effective leadership is essential for success as a manager. Managers can drive organizational success and achieve their goals by mastering the essential competencies of inspiring and motivating teams, providing guidance and support, and building strong relationships.
One of the essential skills for managers is adaptability and flexibility. In today's constantly evolving business landscape, navigating change is crucial for success.
Being adaptable means embracing new ideas and adjusting strategies as needed. It involves being open-minded and willing to take calculated risks. Flexibility, on the other hand, means shifting priorities and adapting to changing circumstances.
Managers who possess these qualities are better equipped to lead their teams through transition and uncertainty. They can remain calm under pressure and make appropriate decisions that benefit the organization.
To cultivate adaptability and flexibility, managers should practice regularly putting themselves in unfamiliar situations, seeking out new challenges, and embracing feedback as an opportunity for growth. By doing so, they can develop a mindset better suited to navigating change and uncertainty.
Conclusion:
Effective management requires a diverse range of skills and competencies. By mastering the 10 essential core competencies discussed in this article, managers can excel in their roles and drive organizational success.
Strong communication skills, effective problem-solving and decision-making, strategic thinking, team building and collaboration, time management, leadership, adaptability and flexibility are all critical competencies for successful managers. By developing these key skills, managers can navigate challenges, inspire and motivate teams, and plan for long-term success.
Mastering core competencies is not just a matter of becoming a better manager, it is essential to driving organizational success. By investing time and effort into developing these essential skills, managers can build strong teams, make sound decisions, and achieve long-term goals.
FAQs
What are the 5 distinctive competencies?
The 5 distinctive competencies refer to specific skills and qualities that managers should possess. These competencies often include effective communication, problem-solving abilities, leadership skills, strategic thinking, and adaptability.
What are the five competencies of management?
The five management competencies encompass a range of skills and abilities essential for effective leadership. These typically include planning and organizing, communication, decision-making, interpersonal skills, and strategic thinking.
What are the leadership and managerial competencies?
Leadership and managerial competencies combine skills and qualities that enable individuals to guide and oversee teams effectively. These include communication skills, emotional intelligence, conflict resolution, delegation, and the ability to motivate and inspire others.
What are the four basic management competencies?
The four basic management competencies consist of core skills necessary for managerial success. These commonly include technical skills (related to the specific field or industry), conceptual skills (understanding the bigger picture), interpersonal skills (building relationships), and decision-making skills (making informed choices).
What are the 4 basic competencies?
The 4 basic competencies in management refer to fundamental skills required for effective leadership. These typically involve technical skills (knowledge of tools and methods), interpersonal skills (communication and relationship-building), conceptual skills (understanding complex situations), and decision-making skills (choosing the best course of action).