Disclaimer: We sometimes use affiliate links in our content. For more information, visit our Disclaimer Page. 
Welcome to our article on resolving delegation problems. Effective delegation is crucial for any organization but can be challenging for managers. Delegation issues can arise due to a lack of communication, trust, and skills, amongst other reasons.
This article will explore how to resolve the problems of delegation and provide practical strategies to improve the delegation process. By the end of this article, you will have the tools necessary to resolve delegation problems and enhance workplace productivity.
Key Takeaways
Effective delegation is crucial for any organization.
Common delegation challenges include a lack of communication, trust, and skills.
Practical strategies to improve delegation include setting clear expectations and providing adequate support and resources.
Feedback and performance evaluation play a vital role in delegation.
Avoiding common delegation pitfalls is essential for successful delegation.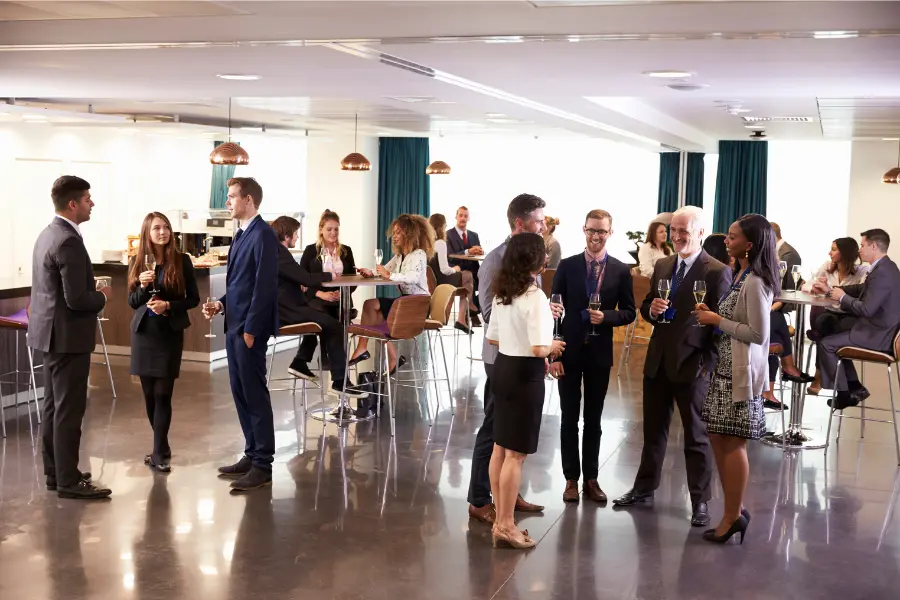 Understanding the Challenges of Delegation
Delegation is essential for effective teamwork and productivity but can also challenge managers. Understanding the common difficulties with delegation can help overcome them with a positive, productive outcome.
Identifying the Challenges
One of the main challenges of delegation is assigning the right tasks to the right people. To do this effectively, managers must know their team members' skills, strengths, and areas for development. If tasks are assigned without this knowledge, it can lead to poor performance and misplaced blame.
Another challenge is balancing control with delegation. Managers must retain some control over delegated tasks, but overcontrolling can lead to micromanagement and a lack of trust between the manager and the team.
Communication is also a crucial factor in effective delegation but can present challenges. Miscommunication can lead to misunderstandings, confusion, and a lack of ownership of the delegated task. Managers must provide clear and concise instructions, regularly communicate progress, and be available for questions and support.
Overcoming the Challenges
The delegation challenges can be overcome with a clear strategy and a positive attitude. Managers should start by identifying the right tasks for the right people and communicating clear expectations. It's important to check in regularly to track progress and answer questions, but not to micromanage the process.
Building trust with team members is crucial for successful delegation. Trust can be fostered by showing support and offering opportunities for growth, as well as providing regular feedback and recognition for achievements.
When miscommunication occurs, managers should take responsibility for the issue and seek to rectify it promptly. Open communication and an open-door policy can help team members feel comfortable approaching managers with concerns or questions.
Successful delegation requires effort and strategy. By identifying and overcoming the challenges with positive and constructive guidance, managers can create a productive and efficient team with strong communication and trust.
Effective Delegation Strategies
Delegation is a skill that can be mastered with the right strategies. The following techniques can help managers improve their delegation process and achieve better results.
1. Assign tasks based on team members' strengths
To delegate effectively, managers should understand the strengths and weaknesses of their team members. Assign tasks that play to their strengths and provide growth opportunities. This helps ensure tasks are completed efficiently and effectively.
2. Set clear expectations
Clear expectations are essential for effective delegation. Managers should communicate the task's objectives, the expected outcomes, and the timelines for completion. This helps team members understand the purpose and importance of the task and reduces the risk of misunderstandings or miscommunications.
3. Establish accountability
Effective delegation requires accountability. Managers should clearly define the roles and responsibilities of each team member, set deadlines, and monitor progress. This helps ensure that tasks are completed on time and to the desired standard.
4. Provide feedback
Feedback is critical for effective delegation. Managers should provide timely and constructive feedback to team members on their performance. This helps identify areas for improvement and opportunities to recognize achievements.
Managers can overcome challenges and achieve better results by following these effective delegation strategies. Effective delegation increases productivity and fosters a positive work environment that promotes growth and development.
Enhancing Communication in Delegation
Effective communication is pivotal to successful delegation. It ensures that team members understand their roles and responsibilities, reduces the likelihood of misunderstandings, and fosters a positive work environment. Below are some strategies to enhance communication in delegation:
Provide Clear Instructions: Managers should provide clear and concise instructions when delegating tasks. This includes outlining the objectives, the expected outcomes, and relevant deadlines. Providing examples or demonstrations can help clarify expectations.
Encourage Questions: Team members should feel comfortable asking questions if they are unsure of what is expected. Managers should encourage open communication and respond promptly to any queries.
Establish Regular Check-Ins: Managers should establish regular check-ins to monitor progress and address any issues or concerns. This can help identify potential problems early and provide opportunities to make adjustments.
Use the Right Medium: Different communication mediums are suited to different messages. Managers should use the appropriate medium for the message they want to convey. For example, complex or sensitive information may be best conveyed in person or over the phone, while routine updates can be shared via email or other digital channels.
By using these strategies, managers can enhance communication in delegation and increase the likelihood of successful outcomes.
Building Trust in Delegation
Trust is the foundation of successful delegation. When employees trust their managers, they are more likely to take on new challenges and responsibilities. Building trust with your team members is important as a manager by demonstrating your reliability, competence, and commitment to their success.
To build trust in delegation:
Communicate clearly: Provide clear instructions and expectations for the tasks delegated. Listen actively to feedback and concerns, and respond promptly and transparently.
Be consistent: Maintain a consistent approach to delegation and follow through on promises. This will demonstrate your commitment to your team and its success.
Delegate with intention: Delegate tasks that align with employees' strengths and interests. This will show your team members that you value their skills and trust them to deliver quality work.
Show appreciation: Offer praise and recognition for a job well done. This will motivate employees to continue delivering high-quality work.
Remember that building trust takes time and effort, but the rewards of successful delegation are well worth it. By fostering a culture of trust, you can create a positive and productive work environment where employees feel valued and supported.
Setting Realistic Expectations
Delegating tasks effectively requires managers to set realistic expectations. This ensures that employees are clear on what is expected of them, which can motivate and improve performance. Below are some tips on how to set realistic expectations:
Understand the team's capabilities: Managers should have a good understanding of the skills and knowledge of their team members. This can help identify who is best suited for specific tasks and what expectations are reasonable.
Break down tasks: Breaking down complex tasks into smaller, more manageable ones can help make expectations more achievable. This can also help identify potential roadblocks and adjust expectations accordingly.
Set clear goals: Being specific about what needs to be accomplished can help provide clarity and focus. Setting deadlines and milestones can also help keep employees on track and motivated.
Encourage feedback: Encouraging employees to ask questions and provide feedback can help managers identify when expectations may not be realistic. This can also help identify areas where additional support or resources may be needed.
By setting realistic expectations, managers can ensure that tasks are achievable and motivating for their team members. This can lead to increased productivity and improved teamwork.
Providing Adequate Support and Resources
Effective delegation requires identifying and addressing skills, knowledge, and resource gaps within the team. Managers must ensure team members have the support and resources to perform their tasks successfully.
When assigning tasks, managers need to consider the expertise and experience of team members. They must ensure that tasks are aligned with their capabilities and offer opportunities for growth and development.
It's also essential to provide adequate training and mentorship to help team members develop the skills they need to perform their tasks confidently. Managers should encourage open communication and feedback to identify areas where additional support is required.
Effective Feedback and Performance Evaluation
Feedback and performance evaluation are critical to ensuring success in any delegation process. By providing constructive feedback, recognizing achievements, and addressing performance issues, managers can help team members grow and improve their skills, leading to better overall performance.
Providing Constructive Feedback
Effective feedback needs to be specific, focused on the task at hand, and delivered in a timely manner. It should highlight areas of improvement and provide actionable steps for improvement. Additionally, feedback should be given respectfully and constructively, emphasizing the strengths and achievements of the team member.
One way to ensure that feedback is constructive is to provide regular check-ins and progress updates. This helps to ensure that issues are identified early and that feedback can be given in a timely manner. Additionally, feedback should be given in private, allowing the team member to receive the feedback without feeling exposed or embarrassed in front of others.
Recognizing Achievements
Recognizing achievements is important for building morale and maintaining motivation. When team members feel appreciated and valued, they are more likely to continue performing well and contributing to the team and organization's success.
Recognition can take many forms, including verbal praise, public acknowledgment, or tangible rewards. The key is to ensure that recognition is genuine and tailored to the individual's strengths and contributions.
Addressing Performance Issues
When performance issues arise, it's important to address them promptly and respectfully. While it can be challenging to confront team members about performance issues, avoiding the issue only allows it to persist and potentially worsen over time.
When addressing performance issues, it's important to focus on the behavior or issue rather than the individual. Avoid making personal attacks or getting emotional in the discussion. Instead, focus on providing actionable steps for improvement and offering support and resources as necessary.
Overcoming Resistance to Delegation
Delegation can be challenging, and managers may face resistance from employees who are hesitant to take on new tasks or responsibilities. However, it is essential to overcome this resistance to ensure delegation's success and improve workplace productivity.
Understanding the Reasons for Resistance
Resistance to delegation may stem from various reasons, including a lack of trust in the manager or team members, fear of failure, or a desire to maintain control over tasks. Managers must understand the underlying reasons for resistance to address them effectively.
Building Trust
Building trust is a crucial step in overcoming resistance to delegation. Managers must communicate clearly and transparently with team members, provide support and resources, and recognize and reward achievements. By establishing a positive and respectful work environment, employees will be more likely to embrace delegation and feel empowered to take on new responsibilities.
Addressing Concerns
Managers must also address the concerns of employees who are resistant to delegation. This may involve providing additional training or support, setting clear expectations, or sharing success stories from other team members. By listening to concerns and providing solutions, managers can help employees overcome their hesitation and feel more confident in taking on new tasks.
Empowering Employees
Finally, managers must empower employees to take ownership of their tasks and feel confident in their abilities. This may involve gradually increasing responsibilities, providing regular feedback and support, and recognizing the contributions of team members. Managers can foster a culture of delegation and collaboration by empowering employees, leading to improved productivity and a more engaged workforce.
Delegation Pitfalls to Avoid
Effective delegation is crucial for success in any organization, but it's important to be aware of the common pitfalls that can sabotage even the best efforts. Here are some delegation pitfalls to avoid:
Micromanaging: Delegation means trusting employees to complete tasks on their own. Micromanaging undermines that trust, leading to resentment and a lack of productivity.
Not giving clear instructions: Providing employees with vague or unclear instructions can lead to confusion and mistakes. Take the time to communicate expectations clearly and ensure that employees understand what is required.
Not setting priorities: Without clear priorities, employees may become overwhelmed and struggle to complete tasks efficiently. Make sure to set priorities and deadlines to keep tasks on track.
Not providing support: Employees need the necessary resources and support to complete tasks successfully. Identify any gaps in skills or resources and provide the support needed to fill them.
Not providing feedback: Feedback is crucial for employees to grow and develop skills. Failing to provide feedback can lead to stagnation and a lack of motivation.
Delegating the wrong tasks: Not all tasks are suitable for delegation. Assess which tasks are appropriate for each employee's skills and experience.
Not following up: Following up on delegated tasks is important to ensure they are completed on time and satisfactorily. Failing to follow up can lead to missed deadlines and mistakes.
Avoiding these delegation pitfalls can help managers and employees work together more effectively and achieve greater success.
Conclusion
Effective delegation is crucial for successful teamwork and organizational productivity. Delegation issues can arise for various reasons and can hinder the delegation process. Overcoming these issues requires understanding the delegation challenges and implementing effective delegation strategies.
This article has provided tips for improving delegation skills, troubleshooting delegation problems, and resolving conflicts. Communication, building trust, setting realistic expectations, providing support and resources, and giving effective feedback are key elements of successful delegation.
FAQs
How do you overcome poor delegation?
Clear Communication: Ensure tasks are well-defined and expectations are explicit.
Gradual Delegation: Start with less critical tasks to build trust and confidence.
Trust Building: Encourage open communication and demonstrate trust in team members' abilities.
What are the problems in delegation?
Unclear Expectations: Task details and desired outcomes are not communicated.
Micromanagement: Over-controlling tasks, leading to reduced autonomy.
Lack of Trust: Doubting team members' abilities, hindering effective delegation.
Poor Communication: Inadequate information transfer causes misunderstandings.
Lack of Feedback: Failing to provide feedback or support during task execution.
What three steps should you take to improve your delegation?
Prioritize and Determine Responsibilities: Identify tasks you must complete personally and delegate the rest.
Clarify Roles and Responsibilities: Clearly define what each team member is responsible for.
Intermediate Deliverables: Break tasks into stages with checkpoints, ensuring progress and alignment.
Fear of Mistakes: Worries about errors impacting outcomes.
Lack of Confidence: Doubting others' competence to complete tasks.
Control Issues: Reluctance to relinquish control over tasks.
Communication Breakdown: Unclear expectations and instructions.
Personal Attachment: Holding onto tasks due to personal involvement.
How can I delegate tasks more effectively as a manager?
Set Clear Expectations: Clearly define tasks, objectives, and expectations.
Match Skills: Assign tasks to team members with the right skills and expertise.
Provide Resources: Equip team members with the necessary tools and information.
Establish Checkpoints: Set up intermediate review points for progress assessment.
Offer Support: Be available for questions and provide necessary guidance.