Disclaimer: We sometimes use affiliate links in our content. For more information, visit our Disclaimer Page. 
Career development is the process of managing your professional journey to achieve your career goals. It encompasses various aspects such as exploring your potential, identifying your strengths and weaknesses, acquiring new skills and knowledge, and leveraging opportunities for growth and advancement.
Key Takeaways:
Career development involves managing your professional journey.
It includes exploring your potential, identifying strengths and weaknesses, and acquiring new skills and knowledge.
Leveraging opportunities for growth and advancement is crucial for career development.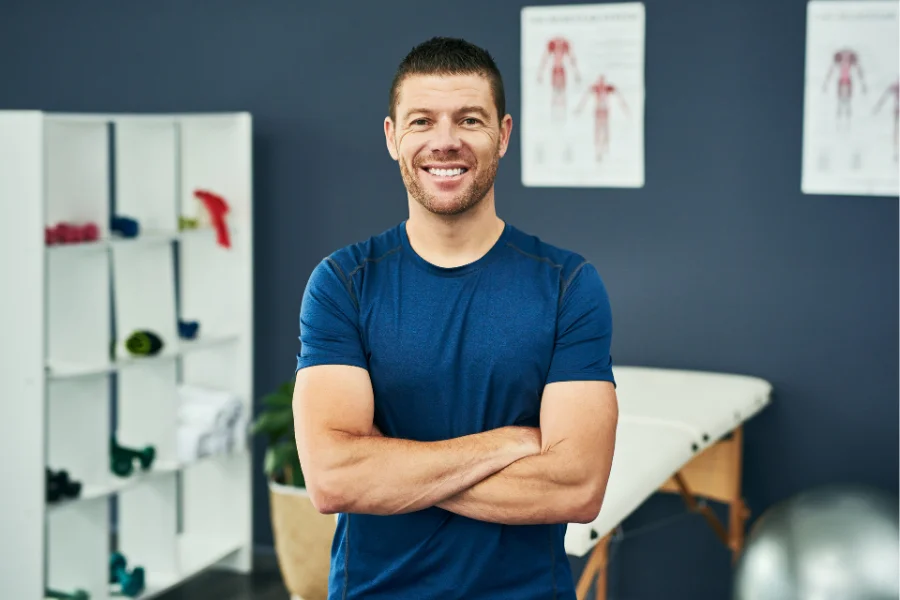 What is Career Development Definition
The career development journey involves several key stages, each requiring distinct strategies and approaches. A successful career development involves self-reflection, resourcefulness, and a willingness to learn and adapt to change. Here are the critical stages of career development:
Self-Assessment
The first step involves clarifying your skills, interests, values, and personality traits. By conducting a self-assessment, you can identify your strengths and weaknesses, explore your passions, and determine the type of work environment and job roles that align with your aspirations.
Exploration
Once you better understand your ideal career path, the next stage is to explore the job market and industry trends. This involves conducting thorough research on potential job roles, companies, and industries, networking with professionals, and attending career fairs and events.
Goal Setting
Based on your self-assessment and exploration, setting clear and measurable career development goals is the next step. Effective career development goals are specific, attainable, relevant, and time-bound and help you stay focused and motivated.
Skill Development
You must acquire and polish various technical, interpersonal, and leadership skills to achieve your career development goals. This involves seeking opportunities to learn and develop, such as enrolling in courses, attending workshops, and seeking feedback from mentors and colleagues.
Performance Evaluation
Regular performance evaluation and feedback are crucial in the career development process. By seeking constructive feedback from managers, colleagues, and mentors, you can identify areas of improvement, build on your strengths, and refine your skills.
By following these stages of career development, you can pave the way for long-term career success and fulfillment.
Why Career Development Matters
Investing in your career development is crucial for long-term success and personal fulfillment. By taking proactive steps toward enhancing your skills, knowledge, and experience, you can increase your value as a professional and position yourself for new opportunities.
Career development allows you to:
Gain a competitive edge: In today's rapidly evolving job market, staying ahead is essential by continuously improving your skillset and staying abreast of industry developments.
Define your path: By developing a clear vision of your professional aspirations and setting achievable goals, you can create a roadmap for your career path.
Boost your earning potential: As you enhance your expertise and experience, you become more valuable to employers, making negotiating higher salaries and better benefits easier.
Improve job satisfaction: Pursuing a career that aligns with your values, interests, and strengths can increase your job satisfaction and overall well-being.
Furthermore, investing in your career development can ripple effect on other aspects of your life, such as personal growth, financial stability, and social connections.
Setting Effective Career Development Goals
Setting career development goals is vital for achieving success in your professional journey. It can give you a clear direction, keep you motivated, and help you leverage your strengths and overcome your weaknesses. However, to set effective goals, you need to follow a few principles and practices that align with your aspirations and the current state of your career. Here are some tips to help you:
1. Start with a Self-Assessment
Identifying your strengths, weaknesses, skills, and values is crucial in setting effective career development goals. This can help you understand your current position and needs and identify the areas that require improvement and growth. You can conduct a self-assessment by reflecting on your past experiences, seeking feedback, taking personality and skills assessments, and exploring various career paths and options.
2. Use the SMART Framework
The SMART framework stands for Specific, Measurable, Achievable, Relevant, and Time-bound. This framework can guide you in setting well-defined, quantifiable, realistic goals relevant to your career aspirations and have a clear deadline. Applying the SMART framework can help you ensure your goals are achievable and motivating and align with your career vision.
| S | M | A | R | T |
| --- | --- | --- | --- | --- |
| Specific | Measurable | Achievable | Relevant | Time-bound |
| Clearly defined and well-understood | Quantifiable and trackable progress | Realistic, considering current skills and resources | Aligned with career vision and aspirations | Have a specific deadline |
3. Prioritize and Balance Your Goals
While setting goals, it is essential to prioritize and balance them according to their importance and urgency. Setting too many goals or focusing only on short-term goals can lead to burnout, frustration, and lack of progress. Instead, you can group your goals into short-term, mid-term, and long-term goals and align them with your overall career development plan. Prioritizing and balancing your goals can help you stay on track and achieve sustainable growth and success.
4. Seek Feedback and Adjustment
Setting career development goals is not a one-time activity. Adapting to changing circumstances and goals requires continuous reflection, assessment, feedback, and adjustment. Seeking feedback from mentors, peers, or superiors can help you gain new insights, identify blind spots, and refine your goals. Also, regularly evaluating your progress and adjusting your goals can help you stay motivated and accomplish your objectives.
Effective Strategies for Career Development
Developing a successful career requires more than just hard work and determination. You must adopt effective strategies to help you reach your goals and overcome challenges. Here are some proven strategies for advancing your career:
Stay current with industry trends: Keeping up with your industry's latest trends and advancements can give you a competitive edge and help you spot new career opportunities.
Build your skillset: Continuously expanding your skills and knowledge will make you a valuable asset to employers and increase your potential for career advancement.
Network effectively: Building strong professional relationships can open new doors for your career, so it's crucial to network with people in your industry.
Seek out mentors: Having a mentor can provide valuable guidance and support as you navigate your career, so don't be afraid to seek out mentors who can offer insight and advice.
Take calculated risks: Stepping outside your comfort zone and taking calculated risks can help you learn and grow, ultimately leading to new opportunities and advancements in your career.
Be adaptable: Adapting to changing circumstances and embracing new challenges is essential for long-term career success.
Stay focused: Maintaining a clear focus on your goals and priorities will help you stay motivated and on track despite obstacles and setbacks.
By incorporating these strategies into your career development plan, you can achieve sustainable progress and reach new heights in your professional journey.
Developing Your Personal Career Development Plan
Creating a personalized career development plan can be a game-changer in achieving your career aspirations. A career development plan is a roadmap that outlines your goals, strengths, development areas, and action steps required to reach your desired destination. Here are two steps to help you develop your personalized career development plan:
Step 1: Identify Your Goals and Priorities
The first step to creating a career development plan is identifying your goals and priorities. What do you want to achieve in your career? What are your strengths, passions, and interests? What development areas do you need to address to reach your objectives? You can establish clear career goals that align with your values and aspirations by answering these questions.
It's important to set SMART goals that are specific, measurable, achievable, relevant, and time-bound. For example, instead of setting a vague goal such as "become a better communicator," a SMART goal would be "improve my presentation skills by attending a public speaking course and delivering three presentations in the next six months."
Step 2: Create an Action Plan
Once you have established your career goals, the next step is to create an action plan. Your action plan should include specific steps that you will take to reach your goals. For example, if your goal is to improve your presentation skills, your action plan may include:
| Action Steps | Timeline | Resources Needed |
| --- | --- | --- |
| Research public speaking courses | Week 1 | Internet access |
| Select a course and enroll | Week 2 | Credit card or PayPal account |
| Attend 3 course sessions and practice presentations | Weeks 3-8 | Transportation, study materials |
| Deliver 3 presentations at work and collect feedback | Weeks 9-20 | Opportunities to present, colleagues' feedback |
Your action plan should also include deadlines, resources needed, and measures of success. By following a well-defined action plan, you can track your progress and adjust your strategy as needed.
Creating a career development plan is a powerful way to take control of your professional growth. By identifying your goals and creating a clear action plan, you can become more focused, motivated, and confident in achieving your career aspirations.
Benefiting from Career Development Programs
Participating in a structured, well-designed career development program can be a game-changer for your professional life. Such programs offer a wide range of benefits that can enhance your skills and knowledge and provide opportunities for growth and advancement.
One of the primary advantages of career development programs is that they allow you to learn in a supportive environment tailored to your needs. You can get guidance from experienced mentors, interact with like-minded individuals, and receive feedback that can help you improve your skills and performance.
Moreover, career development programs can expose you to new ideas and perspectives, broadening your horizons and helping you develop a more nuanced understanding of your field. By participating in workshops, seminars, or training sessions, you can learn about emerging trends, best practices, and innovative approaches that can give you a competitive edge.
Another key benefit of career development programs is that they can expand your professional network. Meeting people who share your interests and goals can establish valuable connections, leading to new opportunities, partnerships, or collaborations. You can also benefit from the experience and expertise of others, gaining insights that can help you avoid mistakes and achieve your objectives more efficiently.
Finally, career development programs can provide a sense of purpose and direction, helping you clarify your goals and aspirations. By taking a structured approach to your career development, you can identify your strengths and weaknesses, reflect on your values and priorities, and make informed decisions that align with your long-term vision.
Whether you're a recent graduate, mid-career professional, or seasoned executive, participating in a career development program can be a smart investment in your future. By taking advantage of these opportunities, you can enhance your skills, expand your network, and achieve your career goals more effectively.
Spotting Career Development Opportunities
Opportunities for career development are all around us, but knowing how to identify them is essential. Spotting these opportunities can enhance your skills, gain new experiences, and progress your career. Here are some strategies for recognizing and seizing career development opportunities:
Stay curious: Be open-minded and seek new experiences, skills, and knowledge. Attend industry events and conferences, take courses or training programs, and read books or articles in your field.
Expand your network: Build relationships with professionals in your industry, both online and in person. Attend networking events, join industry-related groups on social media, and reach out to people in your field for informational interviews.
Volunteer: Offer your time and skills to organizations or events related to your career aspirations. Volunteering can provide valuable experiences, connections, and skills that boost your resume and career prospects.
Look for challenges: Seek out projects or assignments that challenge and push you out of your comfort zone. Taking on new challenges can help you develop new skills and gain valuable experience.
Ask for feedback: Seek feedback regularly from colleagues, supervisors, or mentors. This can help you identify areas for improvement and opportunities for growth.
By applying these strategies, you can spot career development opportunities to help you achieve your professional goals. Remember to stay proactive, open-minded, and persistent in your efforts to progress your career.
Accessing Valuable Career Development Resources
One of the keys to successful career development is knowing where to go for the resources you need. Fortunately, many different resources are available to help you along the way. These resources can take many different forms, including:
Books: There are countless books available on career development and related topics. Whether you're looking for advice on resumes, job searching, or specific career paths, there's likely a book out there that can offer guidance.
Courses: Online and in-person courses can be a great way to learn new skills and enhance knowledge. Look for courses that align with your career goals and are taught by qualified instructors.
Mentors: A mentor can be invaluable as you navigate your career development. Seek out individuals with experience in your field who can offer guidance, advice, and support as you pursue your goals.
Networking platforms: Social media platforms like LinkedIn can be a great way to connect with others in your field and expand your professional network. Use these platforms to share your own experiences and learn from others.
When accessing career development resources, it's important to remember your specific needs and goals. Look for resources that align with your personal interests and that can help you achieve your career objectives. With the right resources, you'll be well on your way to success.
Conclusion
Career development is a crucial aspect of professional growth that can lead to greater job satisfaction, higher earning potential, and increased opportunities for advancement. Throughout this article, we have explored the concept of career development, highlighting the process involved, its significance, goal-setting strategies, available resources, and ways to spot career development opportunities.
By implementing the insights in this article, you can enhance your skills, knowledge, and prospects and navigate your professional journey successfully. Remember, career development is an ongoing process that requires dedication, effort, and a willingness to learn and adapt to changing circumstances.
Whether you're just starting your career or are a seasoned professional, taking proactive steps to develop your skills and enhance your knowledge can help you achieve your goals and unlock your potential. So, what are you waiting for? Start your career development journey today and take the first step towards a fulfilling and successful career!
FAQs
What is the meaning of career development?
Career development refers to the process of exploration and action that shapes an individual's career path. It involves assessing one's skills, setting goals, and taking steps to achieve long-term professional growth and advancement.
What is career development, and why is it important?
Career development is individuals' ongoing activities to develop their careers. It is essential because it helps individuals identify their strengths, set goals, acquire new skills, and make informed decisions to progress in their careers.
What are career development examples?
Career development examples include skills-building workshops, setting career goals, seeking mentorship, pursuing further education, taking on challenging projects, and seeking new job opportunities to advance one's career.
What is the career development definition in psychology?
In psychology, career development refers to the study of how individuals make career-related decisions, manage their careers, and adapt to changes in the workplace. It encompasses personality, interests, values, and external influences on career choices.
What is the career development definition in HRM?
In Human Resource Management (HRM), career development refers to an organization's efforts to equip its employees with the skills, knowledge, and experiences needed for career growth. It involves creating opportunities for employees to advance within the organization and supporting their professional development.