Disclaimer: We sometimes use affiliate links in our content. For more information, visit our Disclaimer Page. 
In today's competitive job market, standing out as a potential candidate is both essential and challenging. However, some individuals may unknowingly develop traits that can label them as unemployable, hindering their prospects for success.
This informative blog post delves into the characteristics of unemployability – what makes someone fall under this category and the common causes behind it. More importantly, we offer practical advice on overcoming these hurdles to enhance employability and bolster career growth.
Key Takeaways
Unemployability is caused by various factors such as poor personal hygiene, negative attitude, and stagnation in skill development.
Overcoming unemployability can be achieved by identifying and enhancing your strengths and skills, pursuing education and training, seeking career guidance and mentorship, addressing mental health concerns, and building a positive professional image.
Effective communication skills, a strong work ethic, and embracing a growth mindset can significantly improve employability prospects.
Volunteering for community service or joining professional associations are also helpful strategies for job seekers to gain new skills while networking with others outside their circles.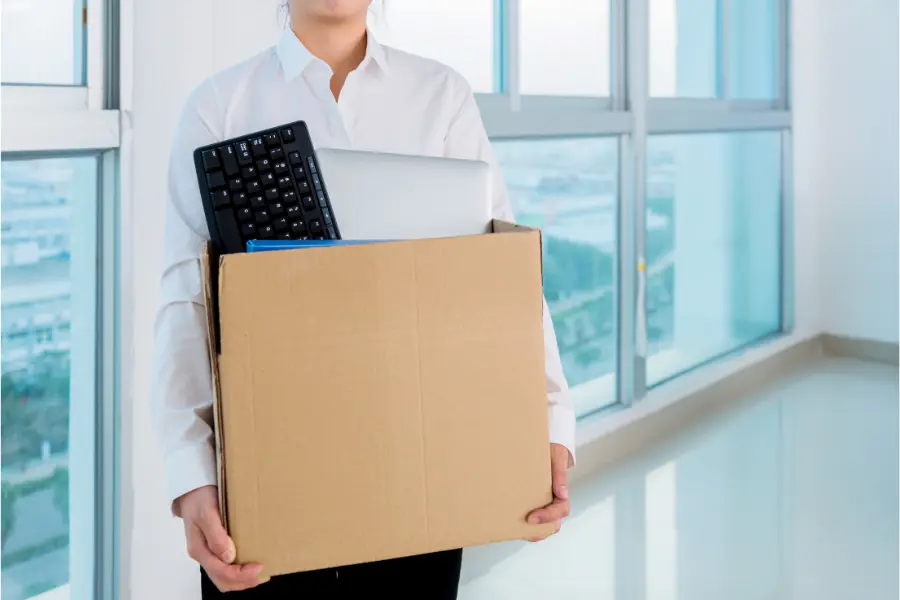 Defining Unemployability: Traits And Causes
Identifying the traits of unemployability, such as poor personal hygiene and bad attitude, and understanding common causes, including stagnation in skills development.
Identifying The Characteristics Of The Unemployable
Recognizing unemployable individuals' traits is crucial to address and overcome these attributes. The following list outlines some common characteristics often found in unemployable individuals:
Poor personal hygiene, which can leave a negative impression on potential employers.
Negative body language, such as avoiding eye contact or slouching, which may suggest low self-confidence.
Subpar communication skills, including poor speech and grammar, make it difficult for others to understand them.
A negative attitude and unwillingness to take the initiative or responsibility for tasks.
Excessive body piercings or tattoos might be perceived as unprofessional by employers in specific industries.
Resistance to learning new skills or adapting to changes in the job market makes it challenging to stay relevant and employable.
Lack of determination and tenacity when faced with obstacles or challenges at work.
Humility deficit: inability to accept constructive criticism or learn from mistakes.
Absence of innovative thinking, leadership qualities, and problem-solving abilities that are highly sought after by employers.
Poor networking skills, limiting access to potential job opportunities and connections within their industry.
Identifying these characteristics in oneself or others makes it possible to address them through personal development, education, training, and mentorship programs – all of which contribute to improved employability prospects in the long run.
Understanding Common Causes Of Unemployability
Unemployability can stem from various factors, including personality traits and societal conditions. A lack of education or skills needed for today's job market is one major cause of unemployability, which could lead to long-term unemployment and reliance on government assistance.
Another common reason behind it is mental health issues such as depression, anxiety, or other emotional disorders that are not addressed adequately before the job search process begins.
Employers may see applicants as unemployable due to mistakes made during the hiring process, such as being arrogant in interviews or failing to follow up.
Additionally, those who have been out of work for extended periods could struggle with employability due to a lack of recent experience. To overcome these roadblocks and become more employable, individuals should take proactive steps toward improving their skills through training programs or self-education opportunities like online courses.
Overcoming Unemployability: Skills And Strategies
Learn how to enhance your strengths and skills, pursue education and training, seek career guidance and mentorship, address mental health concerns, and build a positive professional image – all strategies that will help you overcome the traits of unemployability.
Identifying And Enhancing Strengths And Skills
To overcome unemployability, it is essential to identify and enhance your strengths and skills. Here are some tips on how to do that:
Take assessments – Various online assessments can help you identify your strengths, interests, and skills.
Get feedback – Ask family, friends, or colleagues for feedback on what they think your strengths and weaknesses are.
Learn new skills – Identify areas where you need improvement and take courses or attend workshops to gain new skills.
Develop a portfolio – Create a portfolio that showcases your work samples, projects, and achievements.
Volunteer – Volunteering can help you gain new skills while giving back to the community.
Join a professional association – Joining a professional association in your field can provide networking opportunities and access to training and development resources.
Seek mentorship – Having a mentor can help you identify your strengths and weaknesses while providing guidance on improving them.
By identifying and enhancing your strengths and skills, you will become more attractive to potential employers and increase your chances of securing meaningful employment.
Pursuing Education And Training
One crucial strategy for overcoming unemployability is pursuing education and training. This can involve taking courses or obtaining certifications to improve job skills and increase marketability in the job market.
For example, someone who struggles with IT-related tasks could take online courses or attend workshops to enhance their technical abilities.
Another approach is seeking out mentorship from professionals in the desired field of work. A mentor can provide guidance on how to develop critical skills and navigate career opportunities successfully.
Seeking Career Guidance And Mentorship
Seeking career guidance and mentorship can be practical steps in overcoming unemployability. In today's competitive job market, having a mentor or someone to guide you through your career journey will help accelerate your path toward success.
A mentor can provide insight into the industry and offer advice on improving weaknesses or enhancing strengths.
Career guidance counselors are also helpful resources for those struggling with unemployability. These professionals have experience working with individuals of different skill levels, educational backgrounds, and employment histories.
By seeking out these types of resources, job seekers who struggle with becoming unemployable can gain the support they need to strengthen their skills and make themselves more attractive to potential employers.
Addressing Mental Health Concerns
Addressing mental health concern is a crucial step in overcoming unemployability. A person's mental health can significantly impact their ability to secure and maintain employment.
For example, conditions such as anxiety or depression can interfere with one's job search efforts or performance on the job.
In addition, employers are becoming more aware of the importance of addressing their employees' mental health needs. Some companies offer employee assistance programs (EAPs) that provide counseling services or referrals to community resources.
Addressing mental health concerns is essential in overcoming unemployability and achieving career success.
Building A Positive Professional Image
Enhancing communication skills through active listening, clear articulation, and professional demeanor can project a positive image in the workplace.
Enhancing Communication Skills
Effective communication skills are crucial to success in any job search. As an unemployable individual, enhancing your communication skills can help you stand out from the competition and make a positive impression on potential employers.
One way to improve your communication is by focusing on active listening. This means taking the time to understand others' perspectives before responding or making assumptions truly.
Another strategy for improving communication skills is by practicing clear and concise writing. A well-written resume and cover letter demonstrate attention to detail and professionalism, which can impress hiring managers.
By investing time in improving their communication skills, individuals who may be seen as unemployable due to poor interpersonal abilities can show that they can work effectively with others toward common goals – an essential trait sought after by employers across industries.
Developing A Strong Work Ethic
Developing a strong work ethic is crucial in overcoming unemployability. It involves taking responsibility, being accountable, and demonstrating reliability in any task given.
Individuals with a strong work ethic are disciplined, self-motivated, and committed to achieving their goals.
One way to develop a strong work ethic is by setting realistic goals for yourself and actively working towards achieving them. You can also practice time management skills to ensure productivity throughout the day.
Additionally, having good communication skills and taking constructive criticism from your colleagues or superiors will help you improve your performance on the job.
Embracing A Growth Mindset
To overcome unemployability, it's essential to embrace a growth mindset. This means viewing challenges as opportunities for learning and development rather than setbacks.
Examples of embracing a growth mindset include seeking out new experiences or challenging tasks that will expand your skillset, asking for constructive feedback from colleagues or mentors, setting goals that push you outside of your comfort zone, and taking active steps towards achieving them.
Networking And Building Connections
Networking and building connections are crucial for finding employment and advancing in your career. Here are some tips to help you build a network of contacts:
Attend networking events: Look out for industry conferences, job fairs, and networking events in your area. These events provide excellent opportunities to meet new people and expand your network.
Use social media: LinkedIn is an excellent platform for building professional connections and staying up-to-date with industry news. Connect with people in your field, join relevant groups, and engage with content posted by others.
Volunteer: Volunteering can help you meet new people while also giving back to your community. Look for volunteer opportunities that align with your interests or skills.
Join professional organizations: Consider joining an association or professional organization related to your field. This can provide access to valuable resources, networking opportunities, and career development programs.
Follow-up: After meeting someone new at a networking event or through social media, be sure to follow up with them. Send a personalized message thanking them for their time and expressing interest in keeping in touch.
Remember that networking isn't just about helping yourself but also building mutually beneficial relationships with others in your industry. By staying open-minded, engaging authentically with others, and contributing value wherever possible, you can build a strong network that will serve you well throughout your career journey.
Finding And Securing Employment
Take charge of your job search by utilizing various job search platforms, volunteering or interning to gain experience, crafting a compelling resume and cover letter, and preparing for successful job interviews.
Utilizing Job Search Platforms And Resources
Job search platforms and resources can be invaluable tools for overcoming unemployability and landing a new job. Here are some tips for making the most of these resources:
Stay up-to-date with job boards: Check job boards regularly for new listings and take advantage of filters to narrow down your search by industry, location, and other factors.
Utilize professional networks: Leverage professional networking sites like LinkedIn to connect with potential employers and showcase your skills and experience.
Seek out career services: Many universities and community organizations offer career counseling, resume review, interview preparation, and other services to help job seekers land their next opportunity.
Attend job fairs: Job fairs allow one to meet with multiple employers in one setting and learn more about available positions.
Consider staffing agencies: Staffing agencies can help match you with temporary or permanent positions that align with your skills and experience.
Build relationships with recruiters: Recruiters can be valuable allies in your job search, providing exclusive opportunities and insights into what employers seek.
By utilizing these job search platforms and resources, you can increase your chances of finding the right opportunity to build a fulfilling career and overcome the challenges of unemployability.
Gaining Experience Through Volunteering And Internships
Gaining experience through volunteering and internships is a great way to enhance your employability. Volunteering for a cause you are passionate about can provide valuable experience that can be translated into job skills, such as project management or event planning.
For example, if you want to pursue a career in marketing but lack professional experience, consider volunteering for a local nonprofit organization or interning at a marketing agency.
Remember that gaining relevant work experience doesn't always have to come through paid jobs- participating in volunteer work demonstrates altruism and willingness to help others and build up your CV/resume with actual content for hiring managers.
Crafting A Compelling Resume And Cover Letter
Crafting a compelling resume and cover letter is crucial for job seekers to stand out from the competition. A well-written resume should highlight relevant experience, achievements, and skills that align with the job requirements.
Tailoring resumes for each job application and using strong action verbs to describe accomplishments is essential.
A cover letter offers an opportunity to express why you're interested in the role and how your skills and experience make you a perfect fit. It's essential to research the company beforehand, personalize the message, and avoid using generic templates.
The cover letter should complement the resume by elaborating on key accomplishments or experiences not mentioned in detail within your resume.
Preparing For Successful Job Interviews
Preparing for a job interview can be nerve-wracking, but with the right preparation, you can increase your chances of landing that dream job. Here are some tips to help you prepare for a successful job interview:
Research the company: Learn as much as you can about the company's mission, values, and culture. This will help you tailor your responses during the interview to align with the company's goals.
Know your resume inside out: Be prepared to answer any question related to your skills or past experiences mentioned in your resume.
Dress appropriately: Dress in professional attire that is appropriate for the position and company culture.
Practice makes perfect: Practice answering common interview questions with friends or family members to build confidence and improve delivery.
Show up on time: Arrive at least 10-15 minutes early to avoid feeling rushed and flustered.
Bring copies of your resume: Carry extra copies of your resume in case the interviewer requests it or if several people are interviewing you.
Demonstrate enthusiasm and personality: Don't be afraid to show enthusiasm for the position and let your personality shine through during the interview.
Ask thoughtful questions: Prepare a list of questions to ask about opportunities for growth within the company or projects you would be working on if hired.
By following these tips, you will be well-prepared for a successful job interview that showcases your skills, experience, and enthusiasm for the position and company.
Conclusion
Understanding the traits of unemployability is critical to overcoming them. It's not just about being IT unsavvy or having a bad attitude; personal development and self-improvement are also essential components of employability.
Anyone can overcome barriers and find employment by enhancing communication skills, building positive professional images, and utilizing job search resources.
Remember that resilience and persistence are key qualities for success in the job market, whether you're pursuing entrepreneurship or seeking traditional employment opportunities.
FAQs:
What are some common traits of someone who is deemed "unemployable"?
Some common traits of someone who may be considered unemployable include a lack of motivation or willingness to learn, difficulty fitting into company culture, poor communication skills, and a negative attitude toward work.
Can these traits be overcome?
Yes! Many of the traits that make someone seem unemployable can be addressed through training and personal development efforts like taking classes on communication or emotional intelligence, seeking out mentorship from successful professionals in your industry, and self-reflection to identify areas for improvement.
How can I avoid falling into the "unemployable" category?
To avoid becoming unemployable yourself, it's essential to maintain a positive attitude towards work even if you're experiencing challenges in your career path. Be open to feedback from supervisors and colleagues and take their advice seriously when given – this demonstrates that you're willing to learn and grow as an employee.
Is there still hope for me if I've been labeled as "unemployable"?
Absolutely! Remember that being labeled as such doesn't necessarily reflect your ability or potential – it simply means that there are certain areas you need to improve before finding success in the workplace. With dedication and hard work towards improving those areas over time, anyone has the potential to become highly employable once again.