Disclaimer: We sometimes use affiliate links in our content. For more information, visit our Disclaimer Page. 
Maintaining workplace professionalism is more crucial than ever in today's fast-paced and competitive corporate world. Navigating professional boundaries between bosses and employees is vital for fostering a healthy work environment that promotes growth, collaboration, and mutual respect.
However, there are instances where these lines can be crossed with unprofessional or inappropriate remarks made by managers or supervisors.
In this blog post, we explore 10 things your boss should never say to you to ensure respectful communication and a thriving team dynamic within your organization.
Key Takeaways
Unprofessional remarks in the workplace can have far-reaching consequences, such as reduced productivity and low employee morale, ultimately affecting overall business success.
Bosses should avoid saying phrases like "That's not my job," "We've always done it this way," or "You're lucky to have a job" to create a positive work environment that fosters collaboration and innovation.
Effective leadership involves active listening, promoting open dialogue, setting an example through action-oriented behavior, and investing in employee training and development.
Creating a respectful and professional work culture where all employees feel valued leads to improved retention rates with happier, more productive teams focused on achieving better business outcomes over time.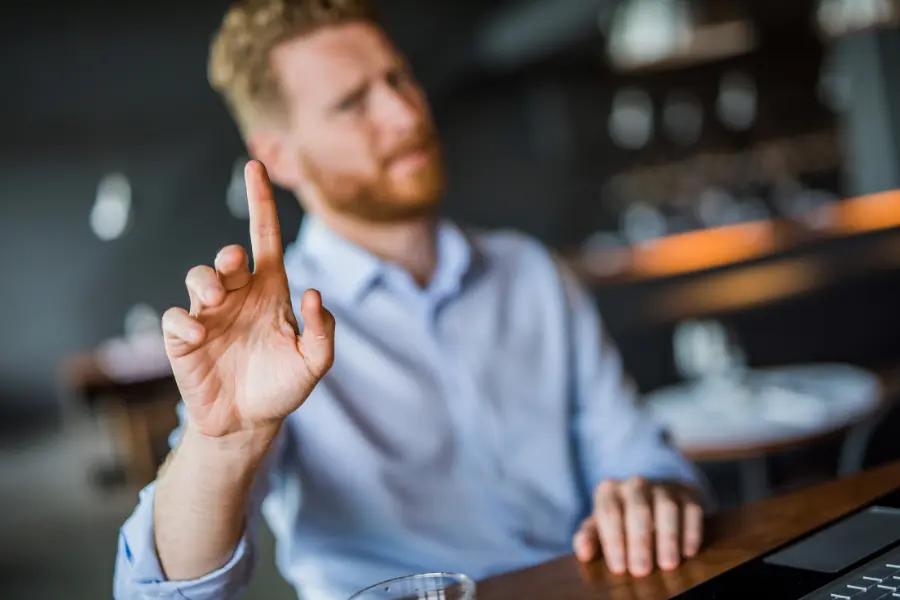 The Impact Of Unprofessional Remarks In The Workplace
Unprofessional remarks in the workplace can have far-reaching consequences on both employees and the organization as a whole. Such comments can create an unhealthy work environment, reducing productivity, low employee morale, and high turnover rates.
For instance, when managers use inappropriate language or belittle their staff members publicly, they display unprofessional behavior that could be seen as harassment.
Moreover, inappropriate workplace conversations exacerbate employee dissatisfaction with their bosses' management skills. Employees may feel disrespected or undervalued as professionals when regularly subjected to these negative interactions.
These experiences often lead to poor employee engagement and stifle innovation due to a lack of trust between team members and their leaders.
The impact of unprofessional remarks in the workplace extends beyond individual relationships into organizational performance. Companies suffer from decreased efficiency due to reduced collaboration among coworkers alienated by disrespectful communication practices employed by management personnel or toxic work culture promoted by leadership behavior.
10 Things Your Boss Should Never Say To You
Your boss should never say, "You're lucky to have a job" or "I'm the boss; you do as I say." Read on to discover the other eight inappropriate remarks that can damage workplace relationships and morale.
"That's Not My Job"
Using the phrase "That's not my job" is a common mistake that bosses make, which can lead to an unproductive and stagnant workplace culture. When an employee approaches their boss with a task or issue, the manager needs to take action and provide assistance when needed.
Responding with "That's not my job" is unhelpful and shows a lack of teamwork. As a leader, it is crucial to lead by example and be willing to jump in where necessary, regardless of whether or not it falls under your job description as a manager.
"We've Always Done It This Way"
When a boss says, "We've always done it this way," it shows resistance to change and can hinder growth and innovation in the workplace. It creates a negative mindset that dismisses new ideas or improvements.
Employees may feel discouraged from suggesting new approaches or thinking outside the box, leading to stagnant productivity. Instead of abandoning old methods, bosses should be open to exploring different solutions and encourage their teams to share innovative ideas.
By embracing change, businesses can adapt quickly and stay ahead of the competition while providing employees with opportunities for growth and development.
"I Don't Have Time For This"
One of the most frustrating and unprofessional remarks a boss can make is, "I don't have time for this." This dismissive phrase not only undermines employee morale but also shows a lack of prioritization on the part of the manager.
It's important to remember that as a leader, your time management skills set an example for your team.
Instead of using phrases like "I don't have time," try to schedule regular check-ins with your team members so they know when to approach you with any issues or questions.
Additionally, prioritize tasks efficiently so everyone's workload is manageable, and no one feels overburdened.
"You're Lucky To Have A Job"
Telling your employees they're lucky to have a job is one of the most inappropriate remarks a boss can make. This type of statement not only demotivates and belittles employees but also creates an atmosphere of fear and anxiety in the workplace, which can significantly impact their productivity.
Saying dismissive comments indicates a lack of empathy towards your workforce, who work hard to support the business goals. A better way for bosses to show appreciation for their team's efforts is by providing recognition, encouragement, fair compensation programs, benefits packages, or even occasionally saying thank you.
"I'm The Boss; You Do As I Say"
As a boss, assuming you have the final say in all decisions is natural. However, asserting authority with phrases like "I'm the boss, you do as I say" can create a hostile work environment and damage employee morale.
This phrase implies that employees' opinions are not valued, undermining their ability to contribute ideas and skills. Encourage open communication and active listening instead of shutting down your team with authoritarian language.
"You're Too Sensitive"
Managers need to be aware of their employees' emotional well-being. Saying "You're too sensitive" can be dismissive and insensitive, which could hurt employee morale.
It implies that the employee is overreacting or being irrational about a situation.
For example, if an employee expresses concern about a project deadline, instead of saying, "You're too sensitive," the boss should acknowledge the employee's concerns and provide reassurance by discussing potential solutions.
"I Can't Believe You Don't Know That"
A boss who says, "I can't believe you don't know that," to an employee shows a lack of patience and understanding. This statement belittles employees' knowledge and undermines their confidence, creating a hostile work environment.
A good leader should be willing to teach and provide guidance when needed, as well as recognize that everyone has different levels of expertise. Additionally, a boss must acknowledge that there may be gaps in training or communication within the workplace that contribute to an employee's lack of knowledge on a particular topic.
"I'm Sorry You Feel That Way"
The phrase "I'm sorry you feel that way" is often used by bosses when they want to show empathy but don't necessarily want to take responsibility for the issue. However, this can be dismissive and unhelpful, especially if the boss's actions or decisions caused the problem.
Instead of using this phrase, a better approach would be for the boss to listen actively and understand their employees' perspectives.
For example, an employee expresses frustration about being overloaded with work. The boss responds, "I'm sorry you feel that way." This response doesn't address the underlying issue and may make employees feel their concerns must be taken more seriously.
A better response might be, "Thank you for bringing this to my attention.
"I Heard A Rumor About You"
It's never appropriate for a boss to approach an employee with rumors they have heard about them. Making assumptions and spreading negative gossip can seriously damage employee morale and reduce trust in the workplace.
The professional conduct of any leader should rest on the principle that facts, rather than rumors, drive decision-making. Encouraging employees to report potential issues or concerns through appropriate channels is far more productive than gossiping behind closed doors.
It's essential to address such behavior since it could be considered harassment in the workplace under HR policies and lead to severe consequences like lawsuits or even termination of employment.
"You'll Never Be Able To Do This"
When managers say things like "You'll never be able to do this," they not only display a lack of faith in their employees but can also demotivate them. Such comments create an atmosphere of negativity and low morale, leading to employee disengagement.
A better approach is offering assistance and resources to help employees overcome any barriers without undermining their capabilities.
Additionally, training, coaching, and professional development opportunities can significantly increase employees' confidence. It is essential for bosses to always maintain positive communication with their team by refraining from using discouraging language or tone when conveying challenging tasks or assignments.
Tips For Managers To Avoid Unprofessional Remarks
As a manager, it is essential to maintain a professional demeanor and avoid making unprofessional remarks to create a positive and respectful work environment. Here are some tips to help you achieve that:
Practice Active Listening
A critical tip for managers to avoid unprofessional remarks in the workplace is to practice active listening. This involves giving your employees your full attention when they speak without interrupting or dismissing their ideas.
Not only does this show respect and build trust between you and your team members, but it also allows you to understand their unique perspectives and concerns.
For example, imagine an employee coming to their boss with a new idea for improving a project. Instead of immediately shutting them down with "We've always done it this way," the boss could actively listen by asking questions and showing interest in the employee's proposal.
This creates a supportive work environment that fosters innovation and creativity instead of stifling it with negative comments.
Encourage Open Communication
Encouraging open communication is crucial in creating a positive and productive workplace culture. As a boss, it is essential to create an environment where employees feel comfortable expressing their thoughts, ideas, and concerns without fear of retribution or judgment.
For example, you could conduct regular one-on-one meetings with each employee to discuss any issues they may face and provide performance feedback. You could also hold team meetings where everyone can speak up, share ideas, and collaborate on projects.
Provide Constructive Feedback
Managers must provide constructive feedback to their employees rather than simply criticizing them without offering guidance on improvement.
This approach fosters a positive work environment where employees feel valued and supported in their professional growth. Effective feedback should be specific and actionable, focusing on behaviors that need improvement rather than personal characteristics or traits.
One example of providing constructive feedback is holding regular performance appraisals with each employee to discuss goals, progress, and areas for improvement.
During these meetings, managers can offer suggestions for improvement while acknowledging the employee's accomplishments. Another strategy is to provide ongoing coaching and support through regular check-ins or developmental assignments.
Lead By Example
One of the most crucial aspects of effective leadership is leading by example. As a boss, setting the tone for your employees and demonstrating the behavior you expect from them is essential.
For instance, if you want your workers to arrive on time, ensure you're punctual too.
Leading by example also means adhering to ethical standards in your business dealings.
Furthermore, when leaders lead by example, they build trust amongst their team members, who are likelier to emulate similar behaviors.
Invest In Employee Training And Development
An excellent way for managers to avoid unprofessional remarks and create a positive workplace culture is by investing in employee training and development. Employees feel valued and motivated to perform their best by providing opportunities for learning and growth.
This can include offering workshops, seminars, or online courses that improve skills relevant to their job responsibilities.
The Importance Of A Positive Workplace Culture
A positive workplace culture increases employee morale and productivity, improves collaboration and teamwork, raises retention rates, and improves overall business outcomes.
Increased Employee Morale And Productivity
A positive workplace culture can significantly increase employee morale and productivity, improving overall business outcomes. Employees who feel valued, respected, and supported in their work environment are likelier to be engaged and motivated.
Improved Collaboration And Teamwork
A positive workplace culture with respectful communication and professional conduct can improve collaboration and teamwork.
Employees who feel valued and heard are likelier to contribute their ideas and work together effectively towards a common goal. This can increase productivity and improve the quality of the work produced as everyone works towards achieving the same objective.
Higher Retention Rates
A positive workplace culture ensures higher retention rates. Employees are more likely to stay with a company when their work environment is respectful, collaborative and encourages growth and development.
A boss who avoids unprofessional remarks and fosters open communication creates an atmosphere of trust where employees feel valued.
For example, if a manager consistently belittles their team members or refuses to listen to feedback from their subordinates, the employees are likely to become disengaged and seek employment elsewhere.
Conversely, creating a culture of respect and inclusivity can lead to better employee morale and overall satisfaction with the job they have been hired for.
Better Overall Business Outcomes
A positive workplace culture that promotes respectful communication and professional conduct significantly impacts overall business outcomes. Employees are more motivated, engaged, and productive when valued by their manager.
This translates to better collaboration, higher retention rates, and improved teamwork. A toxic work environment can decrease employee morale, ultimately hurting the company's bottom line.
Companies with good work cultures consistently report increased client satisfaction due to efficient service delivery by happy and satisfied employees.
Conclusion.
The impact of unprofessional remarks in the workplace cannot be overstated. As a boss or manager, it's essential to avoid inappropriate comments that can harm employee morale and productivity.
By avoiding phrases like "That's not my job" or "I'm the boss, you do as I say," you can create a more positive work environment that fosters collaboration and teamwork.
Good communication skills are vital for any leader looking to build strong relationships with their team members.
Ultimately your goal should always be creating a work environment where all employees feel safe and treated fairly at all times – this ultimately leads to improved business outcomes, such as better retention rates with happier employees who are more productive than ever!
FAQs:
Why is it important for bosses to avoid unprofessional remarks in the workplace?
Bosses must maintain professional conduct because their words and actions can impact employee morale, job satisfaction, and the team's overall productivity. Unprofessional comments or behavior can also lead to a loss of respect from employees and possibly even legal consequences.
What are some examples of unprofessional comments that bosses should avoid making in the workplace?
Some examples include discriminatory or offensive language, negative comments about an employee's work or character, gossiping or spreading rumors, belittling or intimidating remarks, political statements that may offend others, etc.
Can mistakes be made when trying to communicate professionally with employees?
Yes – nobody is perfect! However, if you recognize that a comment was inappropriate or hurtful, it's important to apologize quickly and take steps toward remedying any damage done.
How does creating open communication between boss and employee foster a professional environment?
For team members to feel comfortable speaking up about their concerns regarding their work performance, they need a safe space to express themselves without fear of judgment. With clear communication between all parties involved within the organization (from the top down), everyone will have greater flexibility when discussing issues before problems escalate beyond repairable levels.