Disclaimer: We sometimes use affiliate links in our content. For more information, visit our Disclaimer Page. 
In an era where the job market evolves rapidly, the mastery of a tangible skill has become increasingly synonymous with professional success. As employers search for candidates who can bring knowledge and practical ability to the table, the value of these skills has skyrocketed.
This concept runs deeper than a mere line on a resume; it's about possessing a real-world competency — a concrete proficiency that can be demonstrably leveraged to achieve and exceed work objectives. Across industries, professionals who have honed such skills find themselves better equipped to navigate the complexities of today's dynamic work environment.
Key Takeaways:
The relevance of having a tangible skill in securing and succeeding in a professional role.
Why practical ability and real-world competency are highly sought after by current employers.
The competitive edge is provided by concrete proficiency in one's field.
Understanding that tangible skills go beyond theoretical understanding impacts one's career progression.
An insight into how tangible skills impact professional success and contribute to an adaptable workforce.
These skills play an integral role in the fast-paced and ever-changing job market.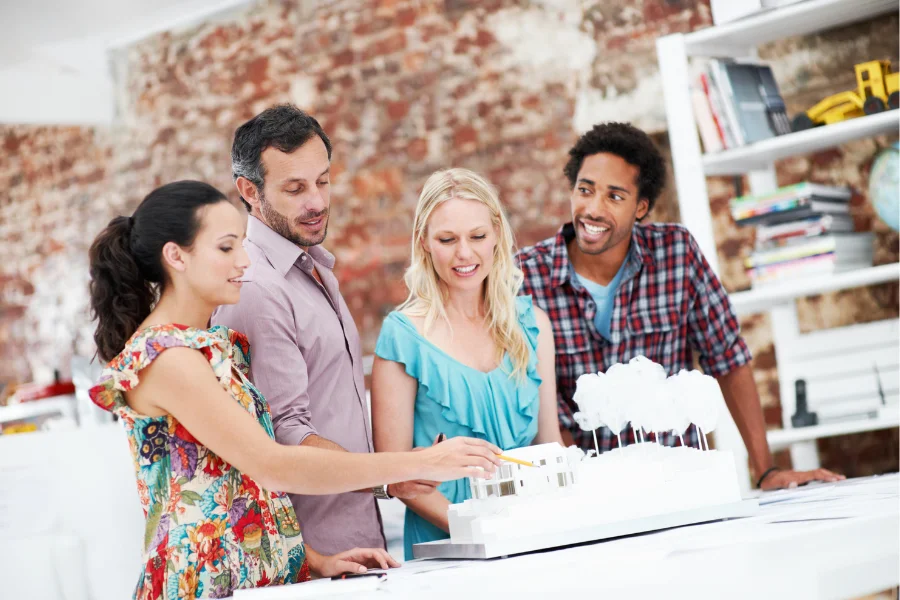 The Importance of Tangible Skills in Today's Workforce
In the landscape of modern employment, the clamor for professionals endowed with practical expertise and hands-on ability has intensified. These applicants stand out in a sea of theoretically knowledgeable but practically unseasoned candidates. Across vast sectors of industry, from technical fields to creative trades, a trend surfaces: the ascendancy of real-world competency over mere theoretical frameworks.
From Theory to Action: Why Real-world Competency Matters
One might contemplate what distinguishes a valuable employee in the flux of today's workforce. The consensus tilts towards physical aptitude and the capacity to convert abstract concepts into actionable results. In a tableau of complex problem-solving scenarios, a deft touch, an attuned sense, or an adept manipulation of material and equipment frequently trumps the loftiest theoretical acumen. The 21st-century economy, bolstered by advancements in technology and innovation, affords a prodigious premium to those with the skill to transform insights into outcomes.
The industry's pivotal shift toward practical expertise positions individuals with tangible skills at the forefront of recruitment and advancement.
Corporations prize real-world competency, which translates to superior productivity and innovation in various professional arenas.
Workforces with a robust quotient of hands-on ability are seen as more adaptable and resilient to fast-paced changes and demands of the marketplace.
Concrete Proficiency vs. Abstract Knowledge in Professional Settings
The juxtaposition of concrete proficiency and abstract knowledge distills a foundational truth: the former can consistently deliver tangible value. The practiced hand and seasoned judgment bridge gaps within a team and propel enterprises toward effective leadership in their respective realms. Concrete proficiency connotes a realm where actual know-how governs the ability to negotiate the nuances and intricacies of real-world challenges.
| Aspect of Competence | Concrete Proficiency | Abstract Knowledge |
| --- | --- | --- |
| Execution of Tasks | Directly applicable, result-oriented | Often requires additional training to implement |
| Job Market Demand | High for roles necessitating specialized skills | Conditional based on industry and role complexity |
| Impact on Innovation | Drives pragmatic solutions and advancements | Provides theoretical background for conceptual growth |
| Value in Team Settings | Enhances team efficiency with actionable skills | Contributes to strategic planning and direction |
Scenarios where a surgeon's skill, the craftsperson's finesse, or the software developer's intricate know-how stage have become commonplace, relegating purely abstract knowledge to a supporting act. This pivot toward the tangible and palpable signals an era where the measure of an individual's skill hinges on their ability to enact, produce, and resolve — a theme that will echo resoundingly throughout our exploration of tangible skills in the workforce.
Cultivating Practical Expertise for Engineering Careers
Embarking on an engineering career demands more than just a grasp of complex formulas and the ability to navigate theoretical principles. The practical expertise and technical skills distinguish a proficient engineer from a purely academic one. In today's rapidly evolving technological landscape, acquiring hands-on experience and core subject knowledge are critical components of a successful engineering profession.
Technical skills, such as the ability to apply mathematical models to real-world systems and the skill to operate sophisticated hardware, form the backbone of any engineering role. Moreover, practical expertise bridges the gap between conceptual designs and their materialization. To this end, educational institutions and the industry emphasize the need for practical learning environments where theoretical instructions are paired with hands-on applications.
The methods to accrue this essential expertise are manifold, but central to this development is the incorporation of real-world experience throughout an engineer's education and ongoing career development. Below, we outline effective methods for cultivating these indispensable skills:
Participation in laboratory work and field studies to reinforce core subject knowledge with tangible experiments.
Engagement in cooperative education and internships that provide exposure to industry standards and practices.
Enrollment in project-based courses that simulate real-world engineering challenges and require practical problem-solving.
Attending workshops and seminars led by industry professionals offering insights into the latest trends and technologies.
Continuous professional development through certification programs emphasizing specialized technical skills.
As the engineering field is diverse, pursuing tailored training that aligns with one's career objectives is advantageous. A focus on cultivating a deep understanding in areas such as civil, electrical, mechanical, or chemical engineering can be significantly enhanced by seeking out opportunities to apply knowledge in hands-on scenarios.
| Engineering Discipline | Type of Practical Experience | Beneficial Outcomes |
| --- | --- | --- |
| Civil Engineering | On-site construction management | Enhanced understanding of structural integrity and project management |
| Electrical Engineering | Laboratory circuit assembly | Improved skill in designing and troubleshooting electrical systems |
| Mechanical Engineering | Mechatronics and robotics workshops | Advanced knowledge in automation and production techniques |
| Chemical Engineering | Industrial processing simulations | Ability to optimize chemical processes for industry applications |
An engineering career thrives on the constant acquisition and refinement of practical skills. As such, professionals must commit to continuous learning and the pursuit of excellence in foundational and emerging domains. Engineers can ensure they remain adaptable in an industry characterized by continual change through a mix of education, hands-on training, and an unwavering dedication to improvement.
Integrating Technical Skills and Soft Skills for Holistic Development
The contemporary workplace doesn't just demand technical precision; it seeks a tapestry of skillsets interwoven in such a way that they complement and enhance each other. Within this fabric, the blend of technical know-how and soft skills—particularly emotional intelligence—becomes essential for holistic professional growth. As businesses operate in increasingly complex and interactive environments, the person harnessing this duality will adapt and thrive.
Why Emotional Intelligence Complements Technical Know-How
Confronted with the paradigm that defines today's innovative workplace, professionals must recognize emotional intelligence's integral role. By embodying a keen self-awareness and understanding the emotional terrain of colleagues and clients, technical expert can elevate their work beyond mere functionality to create solutions that resonate on a human level. The symbiotic relationship between the two can be distilled in the ever-increasing prevalence of interpersonal skills in job descriptions across sectors traditionally emphasizing technical prowess.
Emotional intelligence is what enables a project manager to navigate team dynamics just as deftly as they do schematic diagrams.
The Role of Communication and Teamwork in Effective Leadership
True leadership is marked by a greater vision—fueled by effective communication skills and an innate capacity for teamwork. This truth transcends geographical barriers, seeing global collaboration as a requisite for successful ventures. Case studies, such as those analyzing the growth trajectory of major tech companies or the successful turnaround of struggling enterprises, often laud leaders who leverage robust team dynamics to foster innovation and drive projects to fruition.
Ability to articulate visions coherently to diverse audiences
Collaborative mindset that transforms group efforts into collective success
Cultural sensitivity that embraces and enhances global partnerships
Emphasis on the five cornerstones of emotional intelligence: self-awareness, self-regulation, motivation, empathy, and social skills
Prioritizing Problem-Solving and Critical Thinking in Job Profiles
In the realm of employment, a seismic shift is underway, with problem-solving and critical thinking perched high on the list of employer demands. The complexities of the modern work environment require individuals who can analyze scenarios with a discerning eye and apply their analytical thinking to unravel and address core issues effectively. Predictably, job profiles increasingly highlight these competencies as non-negotiable attributes for candidates.
| Skills Category | Examples | Effects on Professional Capability |
| --- | --- | --- |
| Technical Skills | Coding, data analysis, engineering prowess | Direct influence on the functional output in industry-specific tasks |
| Emotional Intelligence | Empathy, conflict resolution, adaptability | Enhances team cohesion and fosters an inclusive working environment |
| Problem-Solving Skills | Strategic planning, resource management, creative thinking | Drives innovation and the ability to overcome organizational challenges |
| Communication Skills | Public speaking, writing clarity, active listening | Ensures effective conveyance of ideas and streamline processes |
| Interpersonal Skills | Networking, collaboration, negotiation | Opens channels for new opportunities and synergy between departments |
The overarching message is clear: holistic development in any career trajectory is not a luxury but a necessity. The enrichment that comes from nurturing both the technical and the tender aspects of professional mastery can distinguish the exceptional from the competent, the leader from the follower, and the visionary from the daydreamer.
Building a Solid Capability through Hands-on Experience
In pursuing professional development, hands-on experience is an educational cornerstone for building a solid capability. Among the myriad approaches to gaining practical know-how, internships have emerged as a vital aspect of experiential learning. They serve as a first taste of the professional world, offering an invaluable opportunity for aspiring talents to hone their skills and apply theoretical knowledge in a real-world context.
Internships and Real-time Assessment: Gaining Palpable Competence
Internships do more than embellish a resume; they provide a platform for real-time assessment of one's abilities. This active evaluation process benefits the intern and the employer, allowing for observing skills under authentic working conditions.
This approach to appraisal equips interns with a gauge of their professional competencies, pinpointing areas of strength and those requiring further development. The unique combination of learning makes internships an indispensable avenue for students and job seekers aiming to establish and expand their professional prowess.
Internships bridge the gap between education and employment through practical engagement.
Real-time assessment during internships offers immediate feedback on task performance.
Interaction with industry professionals enriches the learning process and fosters networking opportunities.
| Experience Type | Skills Acquired | Impact on Career Development |
| --- | --- | --- |
| Internships | Critical thinking, industry-specific techniques | Direct application of academic knowledge and accelerated professional growth |
| Mentorships | Leadership, strategic planning | Guidance from experienced professionals leading to enhanced decision-making |
| Simulation Exercises | Problem-solving, adaptability | Preparedness for real-world scenarios and contingency planning |
| Volunteer Work | Teamwork, social responsibility | Community engagement that broadens interpersonal skills and societal impact |
The caliber of an internship program plays a significant role in determining the extent of hands-on experience acquired. Reputable organizations and structured internships focusing on skill-building will likely provide a more profound learning experience. Participants who engage in palpable tasks and face actual job challenges are thought to possess solid capability, making them exceptionally attractive to future employers.
Internships are the scaffolding upon which beginners construct their future careers, crafting the architecture of their professional lives with each authentic task they undertake.
Integrating internships into one's educational trajectory is beneficial; it's often deemed indispensable for those serious about their professional growth. The enduring value of internships resides in their ability to bestow hands-on experience that is seldom replicated in a classroom setting. For individuals aspiring to become adept in their chosen fields, internships are a gateway to solid capability and success.
Adapting to Industry Demands: A Continuous Learning Process
The contemporary professional landscape is characterized by relentless change and evolution, especially in technology and industry methods. Thriving amid these shifting paradigms is contingent upon an unwavering commitment to continuous learning. This growth mindset is indispensable for professionals seeking to remain salient and maintain an edge in the competitive job market. Ingrained in the fabric of today's career-driven individual must be the willingness to learn—a trait that aligns with the fluidity of modern industry demands.
Strategies for cultivating a resilient and up-to-date skill set are explored to exemplify the essence of adaptability. Professionals invested in lifelong learning adhere to practices that keep them relevant and position them to capitalize on new opportunities.
Actively seeking new knowledge in one's field to stay abreast of the latest trends and techniques.
Enrolling in continued education courses and workshops focusing on emergent technologies and methods.
Engaging in professional networks and communities to exchange insights and experiences.
Adapting to new tools and software quickly, integrating them into daily workflows.
Practicing self-reflection to assess skill gaps and seek appropriate training to fill them.
This sentiment, uttered by the founder of one of the most influential tech companies, Facebook, encapsulates the urgency of adopting a proactive approach to learning. It is a clarion call to professionals to embrace risk by venturing into unfamiliar territory and reaping the tangible rewards of gaining new skills.
While continuous learning is a personal endeavour, organizations also play a foundational role in fostering an environment conducive to growth. Forward-looking companies invest in training programs, provide access to online learning platforms, and encourage mentorship—all promoting adaptability and preparedness for industry demands.
| Learning Initiative | Benefits | Impact on Professional Growth |
| --- | --- | --- |
| Certification Programs | Validation of skill proficiency and specialized knowledge | Increase in job opportunities and potential for higher earnings |
| Online Courses and Webinars | Convenient access to cutting-edge industry information | Enhanced versatility and skill set expansion |
| Mentorship and Coaching | Insights from experienced professionals | Accelerated learning curve and improved decision-making capabilities |
| Industry Conferences | Networking with peers and thought leaders | Exposure to new ideas and collaboration opportunities |
| Research and Development Projects | Hands-on experience with innovative processes and products | Proficiency in practical application of theoretical knowledge |
In summary, adapting to the perennial flux of industry demands necessitates a rigorous and sustained approach to professional refinement. Continuous learning is not merely a favorable quality but a critical component of a successful career. Remaining open and agile, with a deep-seated willingness to learn, is the lifeline to enduring and excelling in the ever-evolving marketplace.
Effective Planning and Organizational Skills: The Backbone of Efficiency
In today's professional environment, the difference between mediocre outcomes and resounding success often hinges on two critical competencies: effective planning and organizational skills. These elements are not merely supportive traits but the core pillars upon which efficiency and high performance are built. Without them, the path to project accomplishment is uncertain and inefficient.
From Project Planning to Solution Implementation: The Stages of Success
The transition from initial concept to final project delivery involves several stages, each requiring meticulous attention to project planning and organization. To illustrate this pathway to success, let us explore each stage:
Project Initiation: This is where objectives are set, and the vision is crafted. It is an organizational skill to align a team's efforts with the project's goals.
Resource Allocation: Organizational skills ensure the right resources are available and allocated efficiently to reduce waste and costs.
Milestone Setting: Effective planning breaks down the project into smaller, manageable milestones that serve as checkpoints to measure progress.
Risk Assessment: Predict potential hurdles and establish contingency plans—this is where rigorous planning shines.
Execution: Implement the project plan, maintaining an organized approach to manage tasks, teams, and timelines proficiently.
Monitoring and Control: Continually monitor the project's progress and make necessary adjustments, which demands high-caliber organizational finesse.
Solution Implementation: The project's culmination is where planned solutions are deployed and evaluated for effectiveness.
Planning without action is futile, action without planning is fatal. It takes both planning and action to succeed.
A consistent thread of organized methodology underpins the narrative of a project's journey from project planning to solution implementation. To offer a clearer perspective, consider the following table, which contrasts an organized approach against a disorganized one.
| Project Stage | Organized Approach | Disorganized Approach |
| --- | --- | --- |
| Initiation | Clearly established objectives and communicated vision | Vague goals and lack of direction |
| Plan and Design | Detailed project timelines and defined scope | Improvised steps with no clear design |
| Execution | Strategically sequenced actions with quality monitoring | Haphazard task management with potential for errors |
| Monitoring | Regular reviews and adjustments in line with project metrics | Infrequent checks yielding limited insights |
| Closure | Structured feedback loop and success evaluation | Incomplete documentation and missed opportunities for learning |
Attaining efficiency is not a random act but the result of strategic, effective planning and superior organizational skills. Each project is a narrative woven through intricate planning and careful execution. Hence, success is not by chance but by design. An organized professional not only foresees the course of a project but also navigates it with precision, ensuring that each stage, from planning to solution implementation, is a step towards an efficient and rewarding outcome.
Enhancing Efficacy: Importance of Certifications and Specialized Training
The pursuit of professional excellence today goes beyond the basics of an undergraduate education. In a competitive job market, professionals increasingly turn to certifications and specialized training as dynamic catalysts for skill development and to stand out from their peers. Recognized credentials and advanced degrees offer concrete evidence of advanced skill sets and a commitment to ongoing learning, often leading to improved job prospects and higher earning potential.
Employers are looking for more than just job experience or an academic degree; they seek proof of specialized expertise and a proactive approach towards professional growth.
A closer analysis of the prevailing trends indicates that the return on investment for obtaining industry-recognized certifications is significant. Whether one aims to advance within a current field or pivot to a new industry, these credentials can be the key to unlocking new opportunities.
The Tangible Benefits of Professional Certifications
Certifications testify to a candidate's dedication and technical proficiency in a given area.
Many certifications require continuing education, ensuring that professionals remain knowledgeable about the latest developments in their field.
With specific certifications, individuals may gain access to exclusive resources and professional networks that can bolster their careers.
A specialized certification often correlates with an increased salary and the ability to negotiate higher compensation.
| Credential | Potential Professional Benefits | Industries Valuing the Credential |
| --- | --- | --- |
| Project Management Professional (PMP) | Enhanced project management skills, higher earning potential | Construction, IT, Healthcare, Manufacturing |
| Certified Information Systems Security Professional (CISSP) | Expertise in cybersecurity, increased job security | Technology, Government, Financial Services |
| Chartered Financial Analyst (CFA) | Recognition as a finance expert, career advancement opportunities | Finance, Banking, Corporate Management |
| LEED Green Associate | Demonstrated knowledge of green building practices, sustainable design credentials | Architecture, Construction, Urban Planning |
| Certified Data Professional (CDP) | Verification of data management skills, increased career options | Data Science, Information Technology, Analytics |
It's crucial, however, to choose certifications that align with career goals and are recognized within the industry. Endeavors like an MBA or technical master's degree also fall within the purview of specialized training, providing individuals with a strategic and analytical edge complemented by comprehensive knowledge in specific fields.
Specialized training programs, whether undertaken online or through traditional educational institutions, offer a focused approach to skill development. They are designed to deepen expertise in niche areas, which is particularly crucial for technical roles that require a high degree of specialization.
Identify skill gaps and pursue training programs that address these areas.
Look for hands-on or case-based learning opportunities to apply new concepts in a practical context.
Ensure the training provider is reputable and industry professionals recognize the certification.
Consider training programs offered by professional associations, often with networking opportunities.
Incorporate the knowledge gained from these courses to solve real-world problems and enhance job performance.
As the professional environment continues to change, certifications and specialized training foster a culture of continuous improvement. They serve not only as markers of one's current abilities but also as ladders to ascend to greater heights in one's career. For professionals, such willingness to evolve and embrace new learning opportunities is the hallmark of sustainable success.
Conclusion
Traversing the expanse of the professional landscape, one theme resonates with undeniable clarity: the mastery of tangible skills is intrinsically linked to career advancement and job satisfaction. This definitive connection underscores the essence of skill development as a cornerstone for establishing a formidable and fulfilling career trajectory.
As evidenced by personal success stories and compelling case studies, professionals across various industries have illustrated that proficiency in concrete skills not only amplifies career opportunities but also fosters a deeper sense of professional contentment.
Furthermore, it is the continuous pursuit of these tangible skills that equips individuals with the adaptability required to excel in a perpetually evolving job market.
From the very inception of one's career through internships to the ongoing process of embracing certifications and specialized training, the narrative remains the same. Mastering tangible skills is not a static goal but a dynamic journey that calls for an enduring commitment to growth and learning.
FAQs
What are tangible skills, and why are they crucial in today's job market?
Tangible skills are specific, practical abilities that can be clearly demonstrated and directly applied in professional environments. They are crucial because they enable individuals to perform tasks effectively and efficiently, which is highly valued by employers across various industries for successful career paths.
Why is practical expertise particularly important in engineering careers?
Practical expertise is vital in engineering because it revolves around applying engineering fundamentals to solve complex problems. Engineering is a discipline that deals with the design, analysis, and management of solutions where theoretical concepts must be applied in tangible ways, making hands-on ability and technical know-how essential.
Can internships and real-time assessments improve palpable competence?
Yes, internships and real-time assessments are valuable for gaining and enhancing palpable competence. They provide hands-on experience in real-world scenarios, allowing for the practical application of learned skills and the opportunity to refine them based on feedback and real-time results.
How do planning and organizational skills enhance workplace efficiency?
Planning and organizational skills are the backbone of workplace efficiency as they provide structured approaches to project management. They help in setting clear objectives, developing contingency plans, and prioritizing tasks, which are essential for smooth progression from project planning to solution implementation, ultimately leading to successful outcomes.
What is the role of certifications and specialized training in professional development?
Certifications and specialized training play an essential role in professional development by signaling a commitment to skill development and mastery of a core subject. They often represent a recognized standard of expertise that can increase an individual's value in the job market and can lead to greater opportunities for career advancement and satisfaction.