Disclaimer: We sometimes use affiliate links in our content, meaning, at no additional cost to you, we will earn a commission if you click through and make a purchase. For more information, visit our Disclaimer Page. 
Tactical planning is developing a plan to achieve the desired goal. The planning process begins with formulating specific objectives and determining what resources are available to achieve them.
Once this is done, a course of action can be charted to attain the objectives successfully. Tactical planning is often used in business and military settings but can be applied in any situation where a goal needs to be achieved.
By taking the time to develop a tactical plan, you can ensure that your efforts are focused on achieving the desired outcome. In addition, by investing your time in this guide, you will better understand tactical planning.
What is Tactical planning?
Tactical planning is the process of creating a plan for several months or years that can change quickly if needed. This may be used to create a product, service, or system which will be successful and profitable depending on goals met.
It will be developed by a team that works to understand what the problem at hand is before developing a solution. Then, as the product moves through various stages, such as design and development, testing will ensure quality and validity in the manufacturing process. Also, strategy without tactics is the slowest route to victory.
What is the difference between strategic and tactical planning?
One way to look at strategic vs. tactical planning is through a military lens:
A strategic plan guides the overall direction of an organization, whereas tactics concern how best to implement that strategy.
For better growth of your business with tactical plans, Setting SMART goals and identifying strategies or opportunities can be essential parts of growing a business.
The main differences between these Tactical and Strategic planning processes are generally summarized as follows: 
Strategic planning focuses on the planning team and processes, whereas tactical planning focuses on setting smart goals and making decisions.
Strategic planning typically looks at situations from a broad perspective considering many variables, whereas tactical planning is much more narrow in scope, looking only at a few critical variables.
 A company's strategic plan includes decision trees to plot different variables over time. In contrast, tactical plans tend to be much shorter and outline a single path or trajectory.
 Tactical planning considers the limitations of your resources, whereas resources do not so constrain strategic planning.
Strategic plans are often revisited, especially in volatile markets, whereas tactical plans are more likely to remain consistent over time.
Types Of Planning
The word 'plan' is derived from the Latin word 'plancus,' which means a flat piece of wood. According to the plan, we can define a set of activities with time order. The plan is a medium for an individual to decide what he has to do and how he should do it.
After the industrial revolution, there was a need for planning, and because of this reason, we can see that different types of planning emerged.
There are mainly six types of planning;
Growth Planning: Growth plans are made to increase the capabilities and capacities of an organization over some time. Growth plans are made to prepare the organization to meet its future requirements.
Operational Planning: Operational planning methods are made for the present time. Unlike a growth plan, it deals with a specific period and does not consider the future. Instead, it is made for the current operations of the business.
Competitive Planning: Competitive planning deals with market conditions and focuses on customer needs and competitors' behavior. It deals with the fundamental question of improving an organization's competitiveness.
Master Planning: Master plans are made to guide the organization on how to proceed in the future. It deals with designing a strategy for an organization, which includes future courses of action and expected results.
Cash Flow Planning: Cash flow planning refers to analyzing an organization's operations and cash inflows and outflows to manage cash position.
Risk Management Plan: Risk management plans deal with probable risks and threats, which can affect the outcome of an organization's strategy. Risk management plans are generally made to deal with the uncertainty and volatility of the business environment.
Tactical planning process
The process of developing a successful tactical plan isn't vague or open-ended. It's very focused, distinct, and goal-oriented. For tactical planning, the company must do a SWOT and SMART analysis.
SWOT stands for: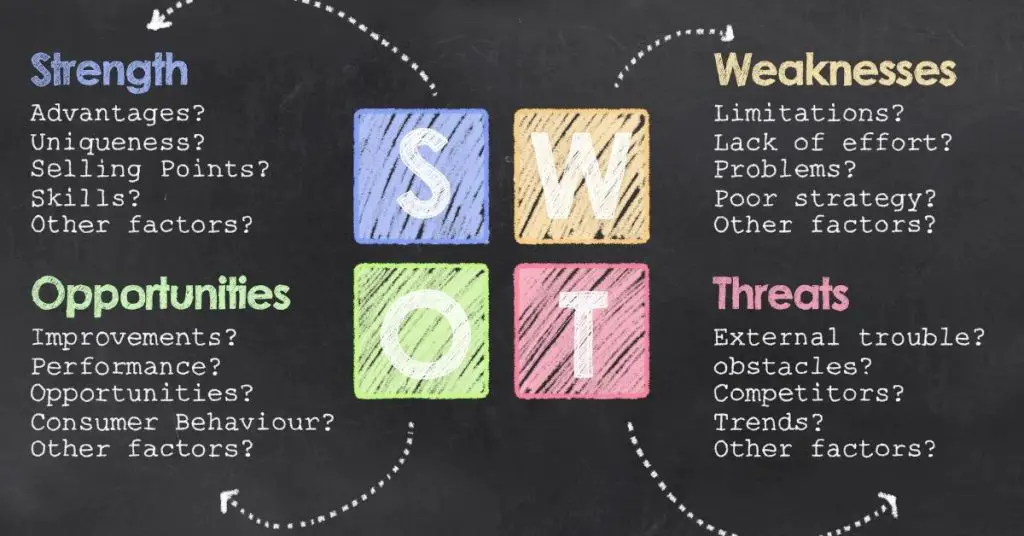 Strength: The internal factors that make you stronger.
Weakness: Internal efforts and attributes that hold you back.
Opportunity: External conditions that present advantages to taking advantage of.
Threat: External forces that pose a danger or disadvantages.
SWOT Analysis is a framework for understanding an organization's present situation and opportunities and threats. It also provides insight into how the organization can utilize its resources to achieve its goals.
SMART stands for: 
Specific (what do I want to achieve?)
Measurable (how will I know when I have achieved my goal?)
Achievable (is it possible with the resources available?)
Relevant (is this goal related to my overall business goals?)
Timely (when do I want to achieve this?)
SMART Analysis is commonly used for creating goals and mapping out strategies to achieve them. It provides a framework that helps marketers stay on track by clearly defining objectives and the steps necessary to achieve them.
5 Steps for Tactical planning
Creating a tactical plan and carefully thinking through your steps is often better. Each of these steps is detailed further below:
A tactical planning process is a set of planned actions to produce an objective. It consists of problem analysis, target development, planning of the activity, executing the plan, and evaluation.
1. Problem analysis 
The first step is to analyze the problem and develop a plan for resolving it. In this step, you need to clearly define your task, determine your requirements for completing it, and specify the conditions that must exist to complete your job successfully.
A good problem analysis will include some of the following questions Like:
What is wrong?
Who is the enemy?
How does my job fit into the overall plan?
What are our specific, realistic objectives for this operation?
What is the easiest way to get there?
2. Target development 
The next step is target development. Here one needs to identify what needs to be done and how it should be accomplished. In this stage, one has to clearly define the operation's main objectives and how they will be achieved.
Some of the must include questions in this step:
What is the primary objective?
How does this affect my mission?
Can I do something else to get a bonus or double my efforts?
If the enemy starts doing something different, how will it affect me?
If things go wrong, what are my options?
3. Planning of the Operation 
The third step is planning an operation. The plan should include the time, place, and forces involved and actions needed at each point in the process. Once targets are identified, one must develop a plan to carry out those targets.
4. Execution of the Operation 
Now comes the actual operation. This is where all the planning has to pay off. If things go wrong, one can always refer to his plans to figure out what went wrong, why it went wrong, and what to do about it.
One must always have a contingency plan ready if the initial plan does not work. Plans are never cast in stone but continue to evolve as one learns more about the opposition, the area of operation, and his own unit's strengths and weaknesses.
5. Evaluation of the results 
This is the most crucial step. How can one improve his tactics if he does not evaluate what happened? He should look at the operation from a detached standpoint as if he were someone else. He should consider his strengths and weaknesses and consider those of the opposition.
The goal is to find the strengths and weaknesses of both sides, then determine what went wrong and how he can improve. Once he has made these changes, he can improve on his tactics. This process can lead to new equipment purchases or changes in training programs, among other things.
However, it is essential to understand that the tactical plan is never cast in stone. On the contrary, it should constantly evolve to stay ahead of all potential adversaries.
Tactical planning Advantages
A successful tactical plan is helpful for new businesses because it allows them to understand what type of marketing they need. Like;
Provides structure: Tactical planning offers an organized way for companies to develop their marketing strategy by providing a sequence of steps that will need to be followed each year.
Suited for complexity: When a business has multiple goals and objectives and different target customers, tactical planning becomes crucial to ensure these goals are met.
Focuses efforts: When a company decides to move ahead with tactical planning, they will figure out which of their marketing activities are most effective.
Increases customer satisfaction: When companies use tactical planning, they will ensure that they continue to meet their customer's needs and requirements.
Helps with timeliness: When a business has been able to follow through on its tactical plans, it will have completed all of its deadlines and expectations.
Tactical planning Disadvantages
Tactics have been well-established from ancient times, but there are always disadvantages to applying tactical planning. The disadvantage of a tactic can sometimes outweigh the advantage of the tactic.
In military activity, there is a saying that no plan survives contact with the enemy. This means that no plan is ever perfectly executed when going to battle, despite the best-laid plans of mice and men.
Tactical planning disadvantages include:
Making a plan too complicated
Making a plan that is not sustainable
Not having a flexible plan to change as necessary
The vastness of a company's tactical strategy may cause its operations to decelerate.
Having a plan that does not match the enemy's plan
Tactical plans not communicated to subordinates
In what situations should a tactical plan be used?
Many people view tactical planning as necessary for the military or emergency responders. However, tactical planning is a process that can be used in any situation where objectives need to be met. By taking the time to develop a tactical plan, you can ensure that you make the most efficient use of your resources and achieve your goals.
For example, consider the chess game against an opponent about to checkmate you with their king, and there is no way to stop it. It is in this situation that the tactical plan would be best used.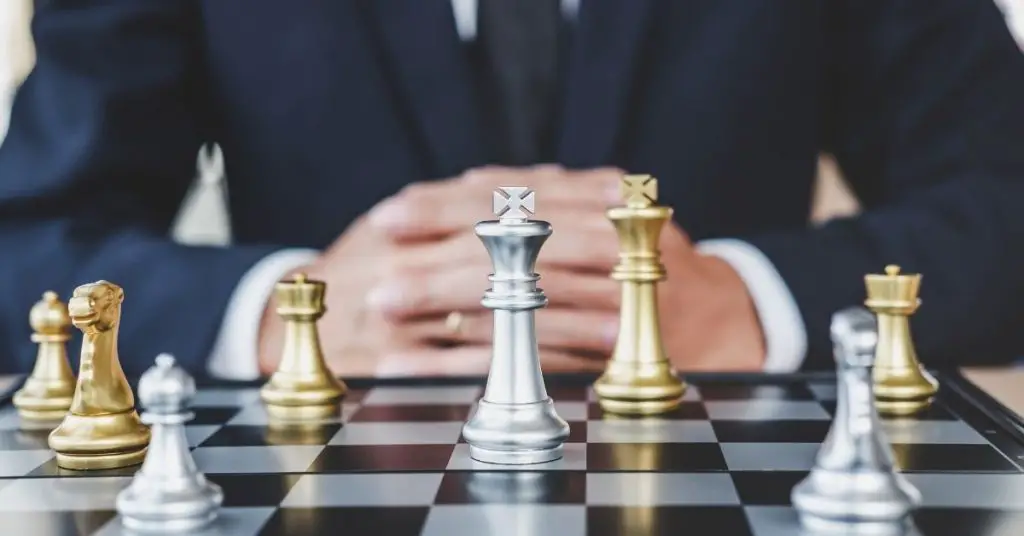 What are examples of tactical planning?
The following are some examples of Tactical Planning to have a better understanding:
Hire and develop a varied group of new workers, then keep them long-term. Look at salary survey information to figure out how much to pay potential recruits.
Reorganize the business so that it is more closely aligned with the industry.
Double the number of marketing assistants by the end of Q2.
Final Thoughts
We all want to achieve our goals, and the most effective way is through tactical planning. This begins with a clear understanding of what objectives we hope to accomplish and plan them.
Tactical plans are only as good as their implementation, so make sure you share your project with friends or coworkers who can help hold you accountable for following through. Remember that no goal is too big when broken down into achievable steps!
Don't forget to follow us on social media, where we post helpful articles like this one from time to time.