Disclaimer: We sometimes use affiliate links in our content. For more information, visit our Disclaimer Page. 
Distinctive competence is a term used in business and management to describe the ability of an organization to create and deliver unique value that its competitors do not easily replicate. In addition, it is often used to describe the sources of competitive advantage that a company has and the things that make it stand out from its rivals.
Having distinctive competence is critical when it comes to having a successful career. But what is it exactly? What benefits does it offer to a business? And why is it so important? Keep reading to find out.
Distinctive competence Definition
A company's distinctive competence is a unique characteristic, strength, or quality that sets it apart from its competition. This distinctive quality can be just about anything–innovation, a skill, design, technology, name recognition, marketing, workforce, customer satisfaction, or even being first to market.
A company that has a unique competency can offer customers a superior value. This distinctive aspect of the company, product, or service makes it difficult for competitors to copy and gain a substantial competitive advantage.
There are a few different ways to define Distinctive Competencies.
One definition is:
"The unique capabilities that a company possesses to create value for its customers and stakeholders."
Another definition is:
"The combination of skills, knowledge, processes, and assets that distinguishes a company from its competitors and allows it to deliver a unique value proposition."
Distinctive competence is vital, especially in business and management, because it gives companies that edge over their rivals. That's why the best-performing companies spend time researching to figure out what they excel in and how to make it even better.
Companies with distinctive capabilities have attributes that others cannot replicate even after realizing the benefit they offer to the company that initially possesses them.
Why Is Distinctive Competence Important?
It's important because your business owner focuses on your company and its differentiating factors. It separates you from the competition, and it provides some extra mojo to upsell people who visit your website.
As an entrepreneur, you will want to establish that the products you sell are unique and of higher quality than those found anywhere else. You want customers to see what makes you different – even if they're only visiting your site before buying at one of your competitors. That's why online entrepreneurs need to establish themselves as specialists in their field through their content marketing strategy.
How do you establish distinctive competency?
There is no one answer to this question, as the best way to establish distinctive competencies will vary from organization to organization. However, there are a few things that any organization can do to set itself apart from its competitors.
1. Have a clear vision and mission statement
One of the most important things is to have a clear vision and mission statement. This will help you stay focused on what you're trying to achieve, and it will also make it easier to communicate your unique selling proposition to customers and clients.
2. Passionate Employees about what they do
Another important thing is to make sure that your employees are passionate about what they do. When your team is enthusiastic about their work, it will show in the products and services.
3. Open mind to new ideas
Finally, always keep an open mind to new ideas. Sometimes, employees may come up with excellent suggestions that you would never have thought of on your own. For this reason, it's essential to let your team express their creativity and offer constructive criticism throughout the planning process.
These are just a few tips for establishing distinctive competencies in your organization. Successful companies like Apple, Nike, Dell, and many others have mastered the art of standing out from other businesses in their industry.
Difference between Core Competence and Distinctive Competence
A company's core competence is the unique and specialized skill set that allows it to produce a particular good or service. This skill set makes the company's products and services stand out from the competition. Core competencies frequently define a company, acting as the foundation for its other business operations.
On the other hand, a distinctive competence sets this company apart from others in its industry. For example, it could create environmentally-friendly goods or services or provide quality products at affordable prices.
In short, a company's distinctive competence is its ability to create a unique customer experience that differentiates it from its competitors. It may be the quality of its customer service, the design of its products, or how it interacts with customers. While a company's core competency is essential to compete in the marketplace, its distinctive competence will ultimately make it successful.
Benefits of Distinctive Competence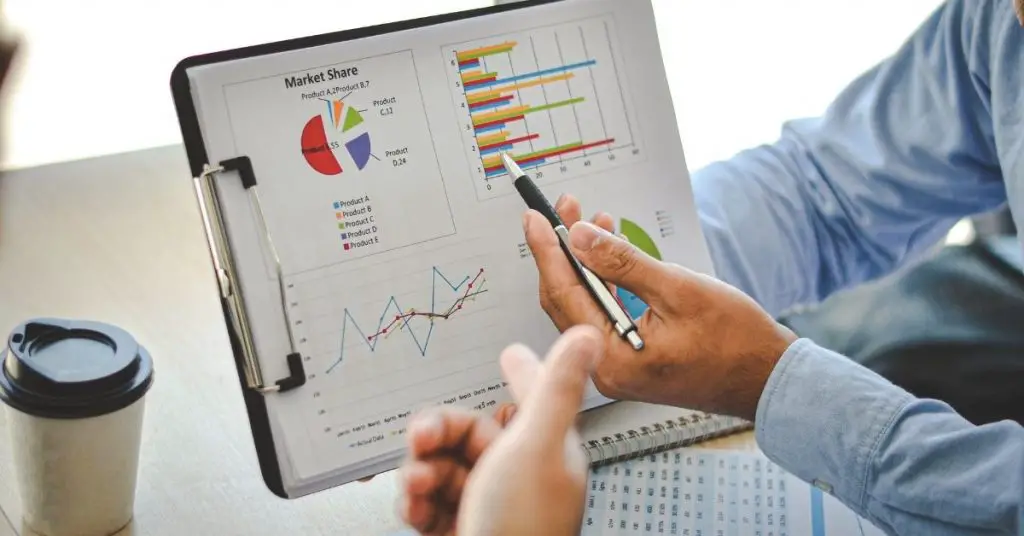 There are many benefits to Distinctive competence, including the following:
Competitive Advantage
The reputation of excellence.
Gaining a Leadership Position in the Market
Increased Revenues and Profits
Customer Loyalty and Satisfaction
Innovation and Creativity.
Better Decision Making.
Better Planning and Execution.
1. Competitive Advantage
Distinctive competence can give a company a competitive advantage over its rivals. When a company can differentiate itself from its competitors clearly, it can attract more customers and generate more revenue. Additionally, a distinctive competence can help a company attain a leadership position in its industry, resulting in increased profits.
2. Reputation of excellence
Distinctive competence boosts your reputation because you are seen as the best in what you do. For example, if your business is known for its customer service or quality products, then that's how your business gets recognized.
3. Leadership Position in the market
Distinctive competence helps a business rise to the top of its industry. It can help it become a household name or leader in what it does, which ultimately allows it to make more money because customers are willing to pay more for better products and services.
4. Increased Revenues and Profits
Distinctive competence helps a company increase its revenues and profits because it allows it to make more money and maintain a competitive advantage over other similar companies.
5. Customer Loyalty and Satisfaction
Companies that possess distinctive competence often have better business relationships with their customers. In addition, customers enjoy working with companies that excel in what they do, which boosts their reputation.
6. Innovation and Creativity
When a company has Distinctive competence, it can focus more on creativity than worrying about meeting its competitors' standards. This allows for innovation, leading to new products, services, business strategies, etc.
7. Better Decision Making
Distinctive competence helps businesses make better decisions because they know they can excel at what they do. As a result, they don't have to worry about meeting their competitors' standards, and as a result, they can make more calculated and effective business decisions.
8. Better Planning and Execution
When a company has Distinctive competence, it can plan its future more effectively and take action towards those plans without worrying about having the same capabilities as other companies.
While there are many benefits of having Distinctive competence, it can be challenging to achieve for some businesses. It is important to remember that it takes time and lots of effort to create a Distinctive competence position for your business. However, the more you practice your unique abilities, the more efficient you will become at doing them. The benefits of having Distinctive competence outweigh the efforts you put into it.
"The ability of any organization to differentiate itself by performing certain activities or producing certain goods more effectively than its rivals, thus creating an advantage that competitors cannot easily imitate."
Examples of Distinctive competencies
There are many examples of Distinctive competencies throughout the business world. A distinctive competency is an integral part of a company's success, and many companies rely on them to achieve their goals and stay relevant in today's competitive market:
1) Apple
Not only has Apple been able to remain a top-tier tech competitor, but they have also created a distinct competence of being trendsetters in the tech space. In addition, their ability to staff their teams with employees who are often younger and more tech-savvy helps them stay ahead of the trends and trends within the tech industry.
2) Disney
Disney is known for its distinctive competence in family entertainment. From its earliest beginnings as a cartoon studio to its current empire of resorts and theme parks, Disney has always been focused on creating experiences that families can enjoy together. This focus on family entertainment has helped Disney to remain successful even in the face of competition from other companies such as Pixar and Marvel.
3) Tesla Motors
Tesla Motors produces innovative electric cars that compete with other major car companies. In addition, Tesla's distinctive competence of being a leader in the electric vehicle market has helped it become a serious competitor against companies such as Ford and Toyota.
Final Thoughts
Finally, distinctive competence is essential because it can help you focus on your strengths and differentiate yourself from the competition. Therefore, you should regularly conduct internal reviews of your business to ensure that your distinctive competencies meet the requirements of new trends in the market.
We hope this article has helped you understand distinctive competence and why it matters for business success. Are there any aspects of this concept that you would like to explore further? Please share and follow us on social media to continue the conversation. Thanks for reading!