Disclaimer: We sometimes use affiliate links in our content. For more information, visit our Disclaimer Page. 
As a leader in any organization, managers play a vital role in steering the business toward success. But what are the responsibilities of a manager? This article will delve deep into the many duties and essential skills required for effective management, helping you to better understand the role and how to excel in it.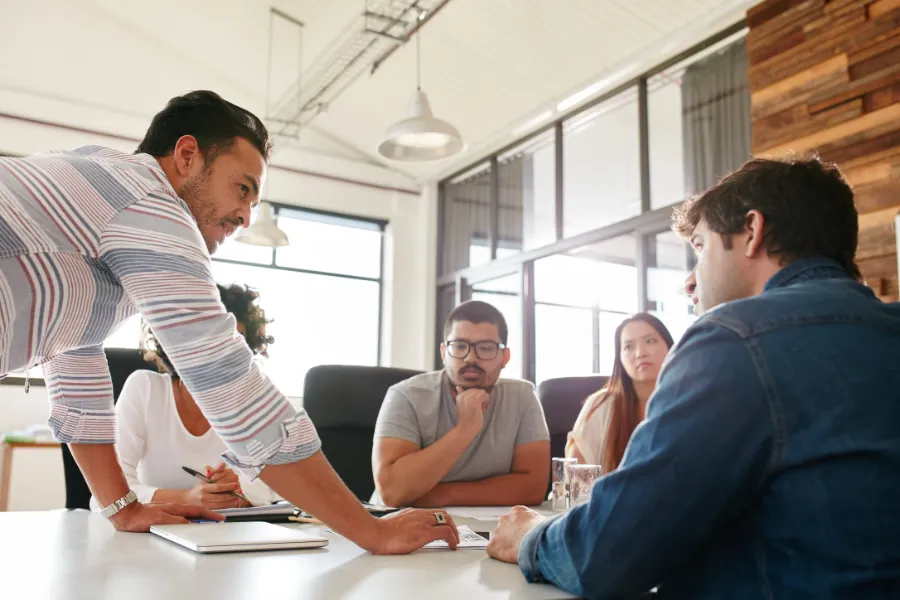 Responsibilities of a Manager
The responsibilities of a manager can be vast, encompassing everything from day-to-day operations to long-term strategic planning. Below, we'll explore the various aspects of a manager's duties, including managing people, projects, budgets, and more.
People Management
Arguably the most crucial aspect of a manager's role is managing people. An effective manager's job description often includes the following key responsibilities:
Hire and onboard new employees: Managers are typically responsible for recruiting, interviewing, and hiring new staff members. They must also ensure a smooth onboarding process for new employees, introducing them to the company culture and providing the necessary training.
Supervise direct reports: Managers must oversee the work of their direct reports, ensuring they complete tasks efficiently and meet key performance indicators (KPIs).
Motivate employees: A good manager must be able to inspire and motivate employees to achieve their best, fostering a positive work environment that encourages growth and development.
Provide guidance and support: Managers must provide guidance, support, and constructive feedback to their team members, helping them develop effective solutions to problems and improve their skills.
Conduct performance reviews: Regular performance reviews are a crucial part of a manager's duties, enabling them to assess employees' progress and identify areas for improvement.
Project and Task Management
In addition to managing people, managers are often responsible for overseeing specific projects or tasks. This can include:
Setting goals and objectives: Managers must work with their teams to set achievable, measurable goals that align with company objectives.
Planning and organizing: A manager plans and coordinates the necessary resources, such as time, budget, and personnel, to complete projects and tasks on schedule.
Monitoring progress: Managers must regularly track the progress of projects and tasks, making adjustments as needed to ensure they stay on track.
Problem-solving: When issues arise, managers must be adept at identifying the root cause and developing effective solutions to keep projects moving forward.
Financial Management
A key aspect of business management is overseeing the financial health of a company or department. Managers must:
Develop and manage budgets: Managers are responsible for creating budgets, tracking expenses, and ensuring their department stays within budgetary constraints.
Monitor and control labor costs: Managers must keep a close eye on labor costs, ensuring their team operates efficiently and productively.
Analyze financial data: Managers should regularly review financial data, identifying trends and opportunities for improvement.
Administrative Responsibilities
While not always the most glamorous aspect of a manager's duties, administrative responsibilities are crucial to keeping the business running smoothly. These can include:
Maintaining records: Managers must ensure that accurate records are kept, including employee files, financial documents, and project reports.
Managing schedules: Managers are responsible for creating and maintaining schedules, ensuring employees have the necessary resources to complete their daily tasks.
Compliance: Managers must ensure that their department adheres to relevant laws, regulations, and company policies.
Management Position Levels
In larger companies, there are often several levels of management, each with its unique responsibilities and challenges. Some common management positions include:
First-line managers: These managers oversee the work of non-managerial employees, providing guidance and support to help them achieve their goals. Examples of first-line manager job titles include supervisor, team leader, and department head.
Middle managers: Middle managers are responsible for overseeing the work of first-line managers and their teams. They often have more strategic responsibilities and play a key role in implementing company goals. Job titles for middle managers can include department manager, division manager, and project manager.
Senior management: Senior management positions are held by individuals responsible for setting the overall direction of the company and ensuring that all departments are working together to achieve the company's goals. Job titles at this level include CEO, CFO, and COO.
Upper management: Upper management is typically comprised of vice presidents, board members, and other high-ranking executives who work closely with senior management to make critical decisions for the entire company.
Related: Is a Business Degree Worth It
Roles of Development Managers and Project Managers
In some organizations, you may encounter specific roles like development managers and project managers. While their responsibilities may overlap with other management positions, they often have unique duties and areas of expertise.
Development managers typically focus on the growth and improvement of a company or department. They may be responsible for identifying new opportunities, creating training programs, and implementing initiatives to improve efficiency and effectiveness.
Project managers, on the other hand, are primarily responsible for the planning, execution, and closing of projects. They work closely with various departments and stakeholders to ensure that projects are completed on time, within scope, and within budget.
Essential Skills for Managers
To be successful in a management position, it is crucial to possess a range of essential skills, including:
Leadership: Managers play a critical leadership role within their teams, setting the tone for the work environment and providing guidance to their direct reports.
Communication: Effective communication is key to managing people, projects, and business operations. Managers must be able to clearly convey information, provide constructive criticism, and listen actively to the needs and concerns of their employees.
Problem-solving: Managers are often faced with unexpected challenges and must be able to quickly assess situations, identify issues, and develop effective solutions.
Decision-making: Managers are responsible for making important decisions on a daily basis, often with limited information and tight deadlines. They must be able to weigh the pros and cons of various options and make informed choices.
Organization: Managing multiple projects, teams, and responsibilities requires excellent organizational skills, including the ability to prioritize tasks, delegate effectively, and manage time efficiently.
Adaptability: The business world is constantly evolving, and managers must be able to adapt to new situations, technologies, and challenges as they arise.
Related: Analytical Decision-Making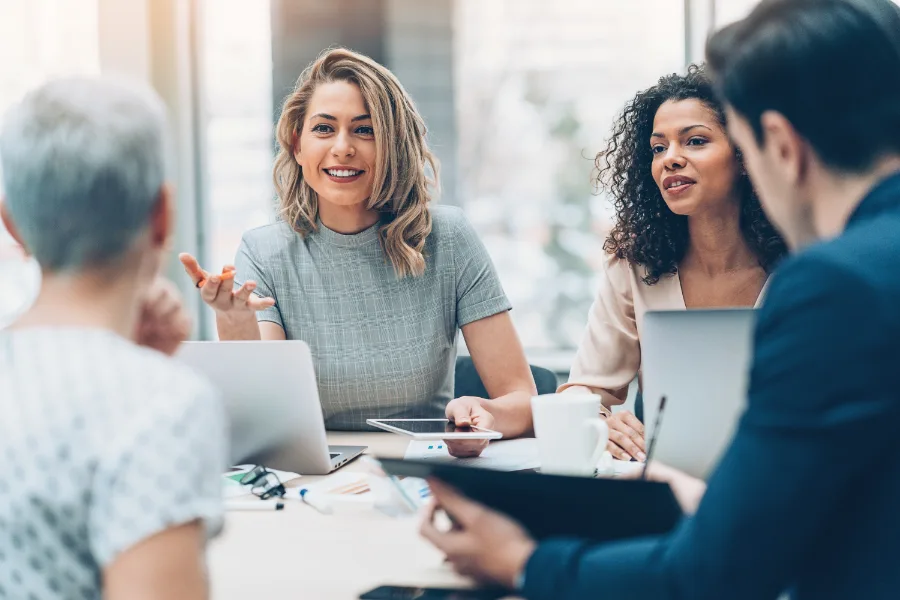 The Best Managers Understand Their Roles and Responsibilities
Great managers understand that their role is not just to oversee the work of others but also to support and empower their employees to achieve their best. The best managers:
Lead by example: Good managers model the behavior they expect from their team members, setting a high standard for professionalism, ethics, and performance.
Empower employees: Great managers provide employees with the tools, resources, and autonomy they need to take ownership of their work and develop their skills.
Recognize and reward success: The best managers celebrate their team's accomplishments, providing praise, recognition, and rewards for a job well done.
Provide constructive feedback: Good managers know that constructive feedback is essential for growth and improvement. They take the time to offer specific, actionable suggestions for how employees can improve their performance.
Foster a culture of continuous improvement: Great managers constantly look for ways to improve their own skills and encourage their team members to do the same, creating a culture of learning and growth.
Related: Signs of a Good Manager
The Importance of Goal Setting in Management
One of the key responsibilities of a manager is to set goals for their team and ensure they align with the overall company objectives. Goal setting is crucial for several reasons:
Focus: Clear goals help employees concentrate on the most important tasks and prioritize their work accordingly.
Motivation: Challenging yet achievable goals can inspire employees to push themselves and strive for continuous improvement.
Performance evaluation: Goals serve as a benchmark for evaluating employee performance during performance reviews.
Team cohesion: Shared goals can foster collaboration and teamwork among team members, leading to a more cohesive and productive work environment.
To set effective goals, managers should follow the SMART criteria: Specific, Measurable, Achievable, Relevant, and Time-bound. This ensures that goals are clear, realistic, and directly tied to the company's overall objectives.
As a manager, it's crucial to maintain a strong working relationship with senior and upper management. This not only helps to ensure the smooth functioning of the company but also allows for better communication and understanding of the organization's goals and priorities. To foster positive relationships with senior and upper management, consider the following strategies:
Communicate proactively: Keep senior management informed about your team's progress, challenges, and successes. This demonstrates your commitment to transparency and helps build trust.
Seek feedback: Actively solicit feedback and advice from senior management, showing that you value their expertise and are open to learning and improvement.
Align your goals: Ensure that your team's goals are aligned with the larger company objectives, demonstrating your commitment to the organization's overall success.
Collaborate: Work closely with senior management on projects and initiatives, showcasing your ability to collaborate effectively and contribute to the organization's success.
Developing and Implementing Training Programs
One of the many responsibilities of a manager is to create and implement training programs for their team members. These programs can help employees develop new skills, stay up-to-date with industry trends, and improve their overall performance. When developing a training program, managers should:
Assess needs: Identify the specific skills and knowledge gaps within your team, considering both individual and team-wide needs.
Set objectives: Establish clear, measurable objectives for the training program, ensuring they align with your team's goals and the company's overall strategy.
Select the right format: Choose the most appropriate training format for your team, whether it's in-person workshops, online courses, or a combination of both.
Evaluate effectiveness: Regularly assess the impact of the training program, gathering feedback from team members and tracking improvements in performance.
The Role of Managers in Managing Budgets
Managing budgets is a critical aspect of a manager's duties, as it ensures the financial health and sustainability of the company or department. Effective budget management involves:
Creating a realistic budget: Managers must develop a budget based on historical data, future projections, and an understanding of the company's financial goals.
Monitoring expenses: Regularly track expenses, comparing actual spending to the budget to identify areas where costs may be too high or too low.
Adjusting as needed: Make adjustments to the budget as necessary, reallocating funds to different areas or identifying cost-saving measures to keep spending in check.
Reporting: Provide regular budget reports to senior management, highlighting key trends, concerns, and successes.
The Art of Delegation in Management
Delegation is a vital skill for managers to master, as it allows them to distribute work more effectively and focus on higher-level tasks. Successful delegation involves:
Identifying tasks: Determine which tasks can be delegated to other employees, considering their skills, workload, and areas of expertise.
Selecting the right person: Choose the most appropriate team member for the task, taking into account their strengths, weaknesses, and current workload.
Providing clear instructions: Clearly communicate the task's objectives, expectations, and deadlines to the assigned employee, ensuring they understand their responsibilities.
Monitoring progress: Regularly check in with the employee to monitor their progress, offer assistance, and address any concerns or issues that arise.
Evaluating results: Upon completion of the task, review the employee's work, providing constructive feedback and acknowledging their efforts.
Related: Why is Delegation Important?
Managing the Well-being of Employees
One of the often-overlooked responsibilities of a manager is to support the well-being of their employees. A healthy, happy workforce is more likely to be engaged, productive, and loyal to the company. To promote employee well-being, managers can:
Foster a positive work environment: Encourage open communication, collaboration, and mutual respect among team members.
Promote work-life balance: Support employees in maintaining a healthy balance between their work and personal lives, encouraging them to take breaks, use their vacation time, and set boundaries.
Provide resources: Offer resources for employees to address their physical and mental health, such as wellness programs, stress management workshops, or access to counseling services.
Recognize achievements: Acknowledge and celebrate the accomplishments of employees, both individually and as a team, to boost morale and motivation.
The Importance of Effective Communication in Management
Effective communication is a critical skill for managers, as it enables them to convey information clearly, resolve conflicts, and build trust with their team members. To improve communication within your team, consider implementing the following strategies:
Active listening: Practice active listening by giving employees your full attention, asking questions, and paraphrasing their statements to ensure understanding.
Transparency: Be open and honest with your team, sharing relevant information and providing clear explanations for decisions that affect them.
Feedback: Regularly provide constructive feedback to employees, offering specific suggestions for improvement and acknowledging their successes.
Encourage open dialogue: Create an environment where team members feel comfortable sharing their ideas, concerns, and opinions, fostering a sense of collaboration and mutual respect.
Related: Internal Communication Strategy
In Conclusion
The responsibilities of a manager are vast and varied, requiring a diverse skill set and a deep understanding of business operations, people management, financial management, and more.
As you navigate your role as a manager or consider pursuing a management position, it's important to be aware of the many responsibilities and challenges that come with it, as well as the essential skills needed to excel in this important leadership role.
Frequently Asked Questions (FAQs)
What are some key responsibilities of a manager?
Managers are responsible for overseeing the work of their team members, setting goals, managing budgets, developing training programs, and ensuring the well-being of their employees, among other duties.
What skills are essential for managers to be successful?
Essential skills for managers include leadership, communication, problem-solving, decision-making, organization, and adaptability.
What is the role of managers in goal setting?
Managers play a crucial role in setting goals for their teams, ensuring they align with the overall company objectives. Clear, achievable goals help employees focus on their work, stay motivated, and gauge their performance.
How can managers maintain strong relationships with senior and upper management?
To maintain strong relationships with senior and upper management, managers should communicate proactively, seek feedback, align their goals with the organization's objectives, and collaborate on projects and initiatives.
What are some strategies for managing employee well-being?
Managers can support employee well-being by fostering a positive work environment, promoting work-life balance, providing resources for physical and mental health, and recognizing achievements.