Disclaimer: We sometimes use affiliate links in our content. For more information, visit our Disclaimer Page. 
Navigating the complexities of the job market is challenging, especially when receiving that coveted job offer and negotiating your salary.
In this comprehensive guide, we dive into practical ways to respond to a job offer and provide valuable insights on negotiating for the salary you deserve. From understanding crucial negotiation techniques and factors to avoiding common pitfalls, this resource equips you with the essential knowledge needed for success in today's competitive workforce.
Key Takeaways
Thank the employer for their offer while expressing enthusiasm for the position.
Seek clarification on all details before negotiating salary to ensure informed decision-making.
Research average salary ranges and highlight qualifications and experience when presenting a counteroffer.
During negotiation, consider non-salary benefits, job responsibilities, work schedule, professional development opportunities, and company culture.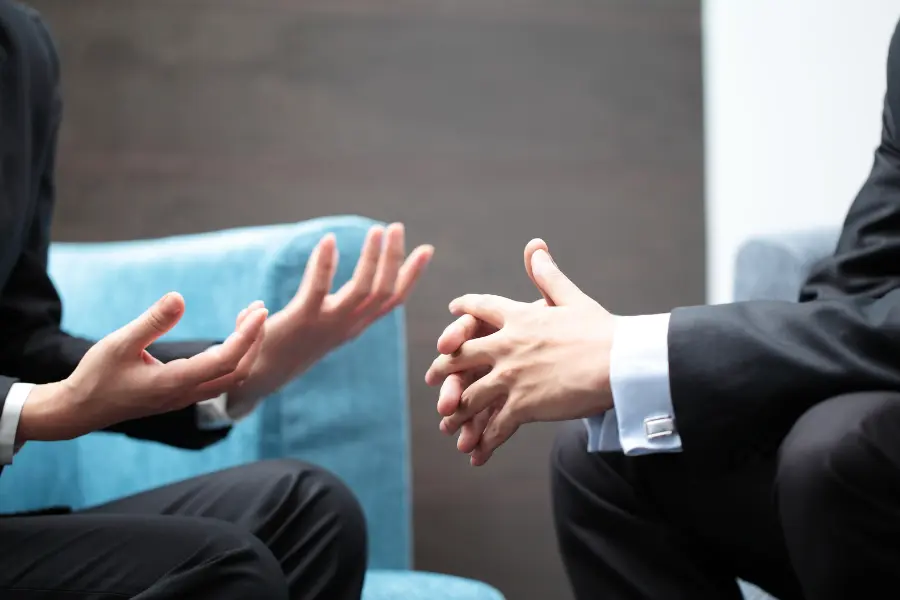 Effective Ways To Reply To Offer Letter For Salary Negotiation
When responding to a job offer, express gratitude while seeking clarification on the offer's details and indicating an intention to negotiate salary.
Thanking The Employer For The Offer
Expressing gratitude is a crucial first step when responding to a job offer. Thanking the employer for the opportunity displays professionalism and sets a positive tone for future negotiations.
To effectively show appreciation, personalize your response by mentioning specific details about the position or organization that excite you. For example, you might say, "Thank you for offering me the project management position at XYZ Company.
In addition to verbal thanks, consider sending a follow-up email reiterating your gratitude and interest in joining their team. This written communication will serve as tangible evidence of your enthusiasm and can be easily shared with other hiring decision-makers.
Moreover, this courteous gesture could impact how receptive they are to discussing salary adjustments later.
Seeking Clarification On The Details Of The Offer
It's important to seek clarification on the details of a job offer before beginning negotiations. This shows that you have considered the position and are serious about the opportunity.
Clarifying job responsibilities, work schedules, benefits packages, and professional development opportunities can help you determine whether the role fits your career goals and negotiate more effectively.
For example, understanding the available benefits could allow you to negotiate additional vacation time or healthcare coverage. Additionally, asking questions about the company culture and values can give you insight into their operations and whether they align with yours.
Expressing Enthusiasm For The Position
Showing enthusiasm for a job offer is crucial in building a positive relationship with a potential employer. It demonstrates that you are genuinely interested in the position and could make you stand out from other candidates who may not express such sentiments.
A great way to show enthusiasm is by highlighting specific aspects of the job that excite you or align with your career goals.
It's also imperative to keep your tone professional and sincere when expressing excitement about the role.
Indicating The Intention To Negotiate Salary
Once you receive a job offer, you must respond positively and express your enthusiasm for the position. However, if the initial salary offer isn't what you were hoping for, indicating that you'd like to negotiate further is perfectly acceptable.
You can begin by thanking the employer for their offer before politely suggesting that you would like to discuss salary in more detail.
It's essential to approach negotiations professionally and avoid being aggressive or demanding. Instead, highlight your qualifications and experience while presenting a counteroffer that is within a reasonable range based on research of similar positions' average salaries.
Remember that negotiations are about finding a mutually beneficial solution rather than trying to win at all costs.
Effective Salary Negotiation Techniques
Learn how to research average salary ranges, highlight your qualifications and experience, present a counteroffer, and consider non-salary benefits to effectively negotiate the salary you deserve.
Researching The Average Salary Range For Similar Positions
Before negotiating a job offer, it's crucial to research the average salary range for similar positions. This ensures that you have realistic expectations and can justify your salary demand.
For example, suppose you're applying for a project management position at a technology company. In that case, you'll want to look specifically at salaries for similar roles within the tech industry rather than just general project management salaries.
Knowing the average salary range can also help determine if the initial offer is fair or lowballing. If it's lower than what's typically offered in your area or industry, you'll have more grounds to negotiate for higher pay or additional benefits.
Highlighting Qualifications And Experience
One effective technique to use when negotiating salary is to highlight your qualifications and experience. Research the average salary range for similar positions in your industry and geographic location, then showcase your above-average skills and expertise.
For example, if you're negotiating a project management position, highlight your certification training or showcase past successful projects where you've effectively managed budgets, timelines, risks, and stakeholders.
If you're negotiating as a teacher, highlight specific professional development courses or certifications demonstrating mastery in teaching methods or student engagement strategies.
Presenting A Counteroffer
Presenting a counteroffer is an effective way to negotiate salary after receiving a job offer. It involves proposing an alternative salary figure that adequately reflects your value and experience.
When presenting a counteroffer, being confident, polite, and professional is essential. Provide solid reasons for why you believe the proposed compensation package falls short of market standards or your expectations.
For instance, if the employer offers a lower-than-expected salary than what is typical for similar positions in your industry, highlight research showing this gap and mention how your skills can add value to the organization beyond what was reflected in their initial offer.
Being Willing To Compromise
During salary negotiation, it's important to remember that both parties want a mutually beneficial outcome. This means being willing to compromise on certain aspects of the offer to reach an agreement that works for everyone involved.
For example, if you're seeking a higher salary, but the employer cannot accommodate your request due to budget constraints, consider negotiating other benefits such as additional vacation time or flexible work hours.
Compromising doesn't mean settling for less than you deserve – it means finding creative solutions that meet your needs and the employers.
By being open-minded and flexible during negotiations, you can demonstrate your value as a collaborative team player while still advocating for yourself regarding compensation and benefits.
Considering Non-salary Benefits
Aside from the salary, it is essential to consider the non-salary benefits that come with a job offer. Employee benefits can significantly impact one's work-life balance and overall job satisfaction.
Some factors to consider include health and dental insurance, retirement plans, paid time off, flexible schedules, remote working options, professional development opportunities, or training programs offered by the company they would be joining.
These non-salary benefits can provide financial security for employees while promoting their wellness and career growth. For example, some companies offer tuition reimbursement or childcare subsidies that could significantly impact an employee's life outside of work.
Essential Factors To Consider During Negotiation
Considering essential factors during salary negotiation can help you reach a fair and satisfying agreement, including evaluating benefits packages, job responsibilities, work schedules, professional development opportunities, and company culture.
Benefits Packages
Negotiating salary isn't just about the numbers. Benefits are also an essential factor to consider.
Here are some of the key benefits to consider when negotiating a job offer:
Health insurance: Review the company's health insurance policy and understand the costs and coverage.
Retirement benefits: Some companies offer 401k plans, pensions or other retirement savings plans.
Paid time off: Negotiate for extra vacation days or flexible scheduling that allows for more work-life balance.
Professional development opportunities: Some companies offer training programs, conferences, or tuition reimbursement.
Stock options: Consider whether the company offers stocks as part of its compensation package.
Bonuses: Many employers offer bonuses based on individual or team performance.
By considering these factors in addition to salary, you can negotiate a more comprehensive compensation package that meets your needs and values.
Work Schedule
When considering a job offer, it's essential to consider the work schedule. Will you be required to work long hours or weekends? Is there flexibility in terms of when and where you can work? These factors can significantly impact your quality of life outside of the workplace.
It's also important to consider if the company culture supports a healthy work-life balance and if there are opportunities for career growth and development.
Job Responsibilities
During salary negotiation, it is essential to consider the job responsibilities that come with the position. While salary is crucial in accepting an offer, it should not be the only consideration.
Understanding what will be required of you in your role can help determine if the compensation package is fair and reasonable. It is essential to clearly understand your day-to-day tasks, long-term goals for the position, and any specific requirements or expectations from management.
Additionally, being transparent about your existing skillset and any areas for improvement can also aid in negotiating a fair compensation package that reflects your value to the organization.
Professional Development Opportunities
It's essential to consider professional development opportunities when negotiating a job offer. Companies that invest in their employees' growth and training can lead to long-term career advancement and satisfaction.
During salary negotiation, inquire about the company's policies on continuing education, mentoring programs, conferences, and other professional development opportunities.
Highlighting your commitment to ongoing learning and career advancement shows the employer that you are interested in short-term gains and focused on long-term success.
Company Culture And Values
During salary negotiations, it's crucial to consider the company culture and values. These factors can significantly affect job satisfaction and overall success in a role.
For example, burnout is likely if an employee highly values work-life balance but joins a company with a "work at all costs" mentality.
Researching a company's culture and values before accepting any offer is essential. Hiring managers should be able to provide insight into what makes their company unique and where they stand on critical issues such as diversity, inclusion, ethics, and sustainability.
As an applicant negotiating salary, you can gauge whether your priorities align with the company by asking specific questions about their organizational strategy and vision for growth.
Mistakes To Avoid During Salary Negotiation
Avoid making the following mistakes during salary negotiation: not negotiating, being too aggressive or confrontational, focusing solely on salary, accepting an offer without considering all factors, and burning bridges with the employer.
Not Negotiating At All
One of job seekers' most significant mistakes is not negotiating salary. Some candidates fear that by asking for more money, they will come across as greedy or risk losing the offer altogether.
It's essential to research and knows your worth before starting negotiations to advocate for yourself and secure a fair salary package confidently.
Being Too Aggressive Or Confrontational
In negotiations, an aggressive or confrontational tone can quickly turn off a potential employer and lead to losing a job offer. It's essential to approach salary negotiation with professionalism and respect for all parties involved.
For instance, rather than saying, "I won't accept anything less than $100,000," try presenting your experience and qualifications in a way that shows how they bring value to the organization and justifies why you believe you deserve a higher salary.
It is essential not only to focus on salary but also consider other aspects such as benefits packages, work schedules, job responsibilities, professional development opportunities, company culture, and values.
Focusing Solely On Salary
While salary is essential in any job offer, focusing solely on the salary during negotiations can be a mistake. Other factors like benefits packages, work schedules, job responsibilities, professional development opportunities, and company culture are significant determinants of job satisfaction.
It's crucial to consider these other elements before making a final decision on whether or not to accept the job offer. In addition to potentially missing out on non-salary benefits by only focusing on pay, fixing salary during negotiations can also come off as greedy and hurt your relationship with the employer.
Accepting An Offer Without Considering All Factors
It is crucial to consider all factors before rushing into accepting a job offer. While salary negotiation can be tempting, evaluating the entire compensation package and other essential aspects of the position is vital before making any decisions.
For example, an employee may receive a high-paying job offer but realize that the position requires them to work long hours or travel extensively. In this case, they must assess if these demands align with their lifestyle and career goals before accepting the offer solely based on their salary.
Burning Bridges With The Employer
When negotiating a job offer, it's essential not to burn bridges with the employer. While asking for more money or better benefits is okay, being too aggressive or confrontational could lead to strained relationships and even withdrawal of the job offer.
One example of burning bridges during salary negotiation includes demanding unrealistic demands without considering market standards. If an employee asks for an unreasonable salary increase, they may come across as entitled and challenging to work with.
Another mistake is failing to acknowledge the value of other non-salary benefits, such as flexible work hours or professional development opportunities offered by the company.
By neglecting these factors, you risk giving off an impression that you only care about money rather than delivering value for your potential employer.
Conclusion
Negotiating a job offer and salary can be nerve-wracking, but with this comprehensive guide, it doesn't have to be. Remember to thank the employer for the offer and express enthusiasm for the position while seeking clarification on all details.
Research and present a counteroffer based on your qualifications and experience when negotiating salary. Remember to consider non-salary benefits and other essential factors before accepting an offer.
Avoid common negotiation mistakes such as being too aggressive or focusing solely on salary, which could lead to losing the job opportunity altogether.
FAQs:
How do I respond to a job offer?
It's essential to respond promptly and professionally to a job offer by expressing your gratitude, confirming the details of the position, asking any clarifying questions, and providing an estimated timeframe for your response.
When is it appropriate to negotiate salary?
It's best to begin salary negotiations after receiving a formal job offer when you have more leverage in negotiating terms that fit within your desired range.
What factors should be considered when negotiating salary?
Factors such as industry standards, experience level, education qualifications, cost of living adjustment, and employee benefits entitlements are all relevant elements that may influence or impact offered compensation packages.
How can I effectively present my arguments during a salary negotiation?
Effective communication requires preparation and practice- make sure you have researched the market value for similar positions extensively to present compelling evidence during discussions with potential employers. Crafted professional tone messages also go a long way here: carefully choose words and phrases that show appreciation while still asserting what matters most without being too aggressive or seeming ungrateful towards the opportunity presented at hand.