Disclaimer: We sometimes use affiliate links in our content. For more information, visit our Disclaimer Page. 
There are a lot of misconceptions about introverts. For example, people often think that introverts are shy and don't like people. This is not true! Introverts simply recharge their batteries by being alone and enjoy socializing in smaller doses.
Contrary to popular belief, introverted leaders can be very successful. Many famous leaders are introverts. In this blog post, we will discuss the success of 10 famous introverted leaders and how they achieved their goals.
What is introverted leadership?
Leadership comes in many different styles, and there is no one right way to lead. Some people are outgoing and enjoy working with others, while others are more introspective and prefer to work alone. Both types of leaders can be effective, but introverted leaders often have different strengths they can harness to improve their work.
For example, introverts are better at listening than their extroverted counterparts. This ability to hear what others say can be invaluable in one-on-one interactions and group settings.
Introverts also tend to be calm under pressure, which can help them make clearheaded decisions under challenging situations. And although they may not be as comfortable networking as extroverts, introverts often have strong analytical skills that can help them build strong relationships with others. Finally, though they prefer working by themselves, introverts are always willing to listen to suggestions from their more proactive employees.
Related: Which Leadership Style is the Best for You
Why can introverts be great leaders?
Some of the most successful business leaders are introverts. This may seem surprising, as introverts are often considered quiet and shy. However, introverts have many qualities that make them ideal leaders.
One of the most critical introverted traits is the ability to listen. Introverts naturally do profound thinking, observant and thoughtful, allowing them to listen intently to their employees, consumers, and anyone around them.
They're also vocal about their ideas but are open to feedback and change. This combination of qualities makes introverts uniquely suited to leadership positions. So, if you're an introvert, don't hesitate to step up and take on a leadership role. You may just be surprised by how well you do.
Related: Best Leadership Styles in Management
10 famous leaders who are introverts
Though introverts make up only a third of the population, they have significantly contributed to society. For example, many of history's most famous leaders were introverts! Here are ten examples:
1. Isaac Newton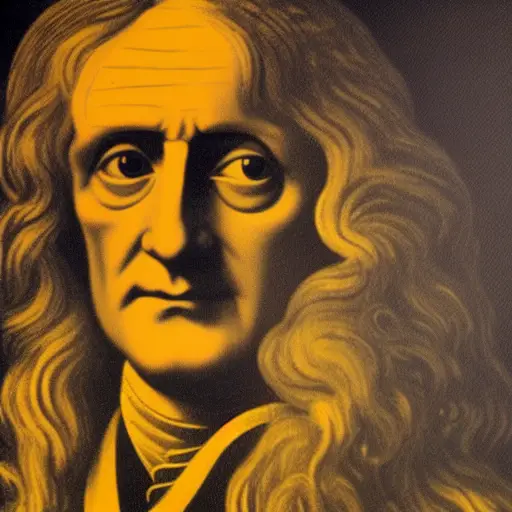 Isaac Newton is one of the most renowned scientists in history. His groundbreaking work in mathematics, optics, and physics laid the foundation for much of modern science. In particular, his laws of motion and universal gravitation have profoundly impacted our understanding of the natural world.
Although deeply introverted, Newton's brilliance shone through in his work. He was constantly seeking to understand the hidden workings of the universe, and his discoveries have helped to change the way we see the world. Today, Newton's legacy inspires new generations of scientists as they strive to uncover the secrets of the cosmos.
2. Mark Zuckerberg
Mark Zuckerberg is the founder and CEO of Facebook, one of the world's largest social media platforms. He started Facebook in 2004 while he was a student at Harvard University, and it quickly grew into a global phenomenon. Today, Facebook has over two billion active users, and it continues to shape how we connect online.
Zuckerberg is a well-known introvert who has spoken about how this affects his work at Facebook. In particular, he has said that introverts are often better at listening and understanding others' perspectives. This helps him make decisions that are in the company's and its users' best interests.
3. Bill Gates
Bill Gates co-founded Microsoft, one of the world's largest technology companies. He is also a well-known philanthropist, and his work has helped to improve the lives of people around the globe. Gates is an introvert who has used his introspective nature to his advantage. He is known for staying focused on his work and thinking long-term. This has helped him to create groundbreaking technology that has transformed the way we live and work.
Gates' introverted personality has also been a critical asset in his philanthropic endeavors. He has used his introspection to identify areas where he can make a difference, and his work has helped improve millions of people's lives.
What sets Gates apart as a leader is his ability to use his introverted nature to his advantage. He has used his introspection to create groundbreaking technology and identify areas where he can make a difference. This makes him an excellent role model for other introverted leaders who want to impact the world positively.
4. Larry Page
Larry Page is the co-founder of Google, one of the most successful tech companies in the world. He is responsible for Google's incredible search engine algorithms, revolutionizing how we access information on the internet.
Despite his introverted nature, Larry Page has also profoundly impacted the world. His work has made it possible for billions of people to connect and access information in unimaginable ways. Thanks to Larry Page, the internet is a more open and accessible place for everyone.
Introverted leaders often succeed because they can think deeply about problems and develop innovative solutions. They are not afraid to take risks, and their reflective nature allows them to learn from their mistakes.
5. Warren Buffett
Warren Buffett is one of the most successful investors in the world. Born in Omaha, Nebraska, in 1930, Buffett began his career as a paperboy and quickly developed a keen interest in business and investing. After graduating, he started his investment firm, Berkshire Hathaway.
Today, Berkshire Hathaway is one of the world's largest and most successful companies, with a market value of over billions of dollars. Buffett is widely respected for his business acumen and investment strategies and is often referred to as the "Oracle of Omaha."
In addition to his business success, Buffett is also known for his philanthropy. He has pledged to give away virtually all of his wealth to charitable causes and has already donated billions of dollars to various organizations.
6. Elon Musk
Elon Musk is the founder of Tesla, SpaceX, and several other innovative companies. He is known for his visionary thinking and ability to turn his ideas into reality.
Musk has always been driven by his vision to change the world for the better. As a child, he was fascinated by computers and technology. He taught himself programming to create video games he could sell to his classmates. Musk's introverted character has helped him to focus on his goals and achieve incredible things.
He is not afraid to take risks, and his bold vision has inspired others to believe in his projects. Thanks to Musk's leadership, SpaceX is now the leading private provider of space transportation services, and Tesla is revolutionizing the automotive industry.
7. Abraham Lincoln
Abraham Lincoln is often lauded for his leadership skills, and with good reason. The 16th president of the United States was an impressive leader who managed to guide the country through some of its darkest hours. But what made Lincoln such a successful leader?
Many experts believe it was his introverted personality. But, while some people might see introversion as a weakness, in Lincoln's case, it was one of his greatest strengths. His quiet nature allowed him to think deeply about complex issues, and his dignity helped him to command respect from those around him. In a world that is often noisy and chaotic, Lincoln's introverted leadership style served him well. And it's something that we can all learn from today.
8. JK Rowling
JK Rowling is the author of the Harry Potter series, one of the most popular book series of all time. Born in the UK in 1965, Rowling began writing the Harry Potter books while working as a secretary. The first book of the Harry Potter and the Philosopher's Stone was published in 1997.
The Harry Potter books are known for their complex plot lines and richly-detailed world. Rowling's introverted nature has helped her to create such a believable and immersive world. She has said that she often daydreams and that this is where she gets her ideas.
Rowling's imagination and introspective nature have made her one of the most successful authors. Her Harry Potter books have sold over a million copies and have been translated into many languages. She is also one of the wealthiest women in the world, with a net worth of $1 billion.
9. Michael Jordan
Michael Jordan is one of the most successful basketball players of all time. He is also one of the most famous athletes in the world. But what made Jordan so successful?
Jordan's success can be attributed to many things, but one of the most important factors was his introverted personality. Jordan was an introvert who used his quiet nature to his advantage. As a result, he could think deeply about the game of basketball and come up with strategies that helped him succeed.
Jordan's introverted personality also allowed him to stay calm under pressure. This was evident in his ability to hit clutch shots in important moments. His opponents often found Jordan's calmness unnerving, giving him a mental edge on the court.
10. First Lady Laura Bush
Former First Lady Laura Bush is one of the most respected women in politics. During her time in the White House, she was a tireless advocate for education and literacy. She also helped raise awareness of global health issues like HIV/AIDS and malaria.
Bush's work has had a lasting impact on the lives of millions of people around the world. And although she is an introvert, she has used her platform to make a difference in the lives of others.
Introverted leaders like Laura Bush prove that you don't have to be outgoing to be successful. Sometimes it's the quiet ones who make the most significant impact.
Related: 10 Famous Leaders and Their Leadership Styles
Conclusion
As you can see, there are many successful introverted leaders. What they have in common is the ability to think deeply and strategize. They also tend to be calm under pressure. If you're an introvert, don't let anyone tell you that you can't be a leader. You can achieve great things. Just look at the examples above. Use your introverted nature to your advantage, and you could be successful just like them.
FAQ
What is the difference between extroverts and introverts?
It's a common misconception that extroverts are outgoing and friendly while introverts are shy and solitary. In reality, this refers to how a person handles stimulation. Extroverts gain energy from being around others, while introverts need time alone to reflect to feel energized again. Both personality types can be creative, passionate, and articulate leaders in their ways.
Who is a famous introvert?
There are many famous introverts, including leaders, celebrities, and businesspeople. Some well-known introverts include Mahatma Gandhi, Albert Einstein, Rosa Parks, and J.K. Rowling.
Why are most leaders introverts?
There are many reasons why most leaders are introverts. Some of the most common causes include introverts being more thoughtful and reflective, making them better decision-makers. Additionally, introverts often have strong listening skills and can hear what others are saying, which is an important quality for any leader.
Can introverts be famous?
Yes, introverts can be famous! Many of the most successful and well-known people in the world are introverts.
Do introverts live longer?
There is no definitive answer to this question as no scientific evidence supports it. However, some believe introverts may live longer because they often have lower stress and anxiety levels.
Can introverts be business leaders?
Yes, introverts can be successful leaders! Many of the most successful CEOs and business people are introverts.
Why do introverts make good business leaders?
There are many reasons why introverts make good business leaders. Some of the most common reasons are that introverts are more thoughtful and reflective, making them better decision-makers. Additionally, introverts often have strong listening skills and can hear what others are saying, which is an important quality for any leader.
Do introverts make great leaders? 
Introverts can make exceptional leaders if they can harness their introverted qualities and use them to their advantage. Some of the most successful and well-known leaders are introverts.
How introverted leaders work?
Introverted leaders are excellent listeners to their employees, clients, and consumers. They also spend significant time thinking about team objectives and obstacles to providing creative answers and ideas. In addition, introverted CEOs typically allow others to take the spotlight while acknowledging their accomplishments.
How can an introverted leader succeed?
There are many ways that an introverted leader can succeed. Some of the most common include being thoughtful and reflective, strong listening skills, and hearing what others say. Additionally, introverted leaders need to find ways to manage their energy levels and stay motivated.
What is the Difference Between Being Shy and Being Introverted?
Although they may appear to be synonymous, necessarily shy and introverted are two different things. An introvert enjoys their own company and feels overwhelmed after prolonged socialization. Shyness, however, doesn't display a preference for solitude but rather a fear of interacting with others.
Are soft-spoken people often introverted?
Yes, soft-spoken people are often introverted. Introversion is characterized by a focus on the inner world of thoughts and feelings, whereas extroversion reflects a focus on the outer world of people and things.