Disclaimer: We sometimes use affiliate links in our content. For more information, visit our Disclaimer Page. 
Welcome to our guide on effective onboarding programs with strategies for success. Organizations must invest in their employees from day one in today's competitive job market. Effective onboarding programs ensure new hires feel welcome, understand their roles and responsibilities, and have the necessary resources to succeed.
Studies have shown that effective onboarding programs improve employee engagement and higher retention rates, and increased productivity. In this guide, we will discuss best practices for onboarding, techniques for employee orientation, strategies for creating a seamless onboarding experience, and ways to measure the success of your program.
Key Takeaways:
Effective onboarding programs are crucial for employee engagement, retention, and productivity.
Best practices for onboarding include clear communication, goal setting, and providing necessary resources.
Employee orientation techniques should cover company culture, job-specific training, and social integration.
Creating a seamless onboarding experience requires new employee integration techniques and mentorship programs.
Onboarding program success should be measured using employee satisfaction, time to productivity, and retention rates.
Remote onboarding strategies require clear communication and opportunities for remote employee engagement.
Employee feedback is crucial for the continuous improvement of onboarding programs.
Common onboarding challenges can be addressed by managing information overload, addressing cultural differences, and dealing with resistance to change.
Long-term employee engagement can be maintained through ongoing training and development opportunities, recognition programs, and career pathing.
Real-life case studies provide examples of successful onboarding program strategies and outcomes.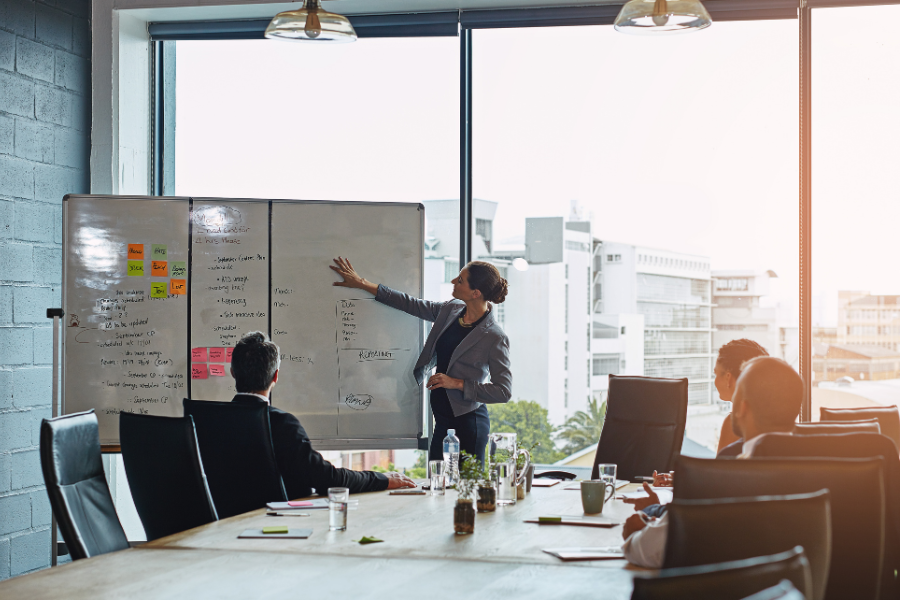 Understand Effective Onboarding Programs with Strategies
Welcome to the second section of our guide to effective onboarding programs! This section dives into the best practices for successful employee onboarding.
First and foremost, clear communication is key. It is important to provide new employees with all the necessary information about their role, the company culture, and any policies or procedures they need to be aware of. This can be achieved through training sessions, welcome materials, and regular check-ins with their manager or colleagues.
Goal setting is another crucial aspect of successful onboarding. By setting achievable and meaningful goals, new employees will understand what is expected of them and how their work contributes to the larger picture. This will help to increase their motivation and engagement in their new role.
Providing necessary resources is also essential in helping new employees hit the ground running. This can include access to software, equipment, or other required tools to perform their job responsibilities.
Understanding Onboarding Best Practices
In addition to the above, there are several other best practices for successful employee onboarding:
Developing a comprehensive onboarding plan
Providing job-specific training
Facilitating social integration with colleagues
Designating a mentor or buddy for new employees
Evaluating the effectiveness of the onboarding program regularly
By following these best practices, organizations can set new employees up for success and increase their long-term engagement and retention chances.
The Importance of Employee Orientation Techniques
Effective onboarding programs involve a comprehensive orientation process that introduces new employees to the company culture and familiarizes them with their job duties. Orientation techniques are essential for establishing a positive first impression and building a foundation for future success in the workplace.
During the orientation process, it is important to provide new employees with a clear understanding of the company's mission, values, and expectations. This can be achieved through various methods, such as employee handbooks, videos, and presentations. Setting clear goals and expectations will help new employees become productive team members.
| Step | Description |
| --- | --- |
| Job-Specific Training | New employees should receive job-specific training that prepares them for their role in the company. This will include training on company policies, procedures, and software applications, as well as job-specific tasks and responsibilities. |
| Facilitating Social Integration | New employees should be introduced to their colleagues and given opportunities to socialize and build relationships. This can be achieved through team-building activities, lunches, or other social events. |
| Providing Support and Resources | New employees will likely have questions and may need assistance transitioning to the new workplace. Providing ongoing support and resources, such as mentoring, coaching, and training, can help new employees feel valued and supported. |
Employee orientation techniques are critical for creating a welcoming and supportive environment for new employees. By providing clear communication, goal setting, and necessary resources, organizations can set new employees up for success and support long-term engagement and retention.
Creating a Seamless Onboarding Experience
A successful onboarding program goes beyond introducing new employees to the company and their job responsibilities. It also involves integrating new hires into the company culture and creating a seamless transition into their new role. Here are some techniques for creating a seamless onboarding experience:
Establish Mentorship Programs
Pairing new employees with mentors can help them feel more comfortable and supported during onboarding. Mentors can answer questions, provide guidance, and offer insights into company culture and expectations. Consider matching mentors and mentees based on job roles or similar interests to create a more personalized experience.
Foster Connections with Colleagues
Creating opportunities for new employees to connect with their colleagues can help build relationships and facilitate communication. Consider organizing team-building activities, lunch and learn sessions, or after-work socializing events. Encourage current employees to welcome new hires and make them feel included.
Create an Integration Plan
Developing an integration plan that outlines the steps new employees need to take during the onboarding process can help ensure a smooth transition. The plan can include goals, timelines, and resources needed for success. Providing new hires with a clear roadmap of what to expect can help reduce anxiety and confusion.
Implementing an Effective Onboarding Program
Implementing an effective onboarding program requires careful planning and execution. Below are some proven strategies that can help ensure a successful onboarding process:
Design a comprehensive onboarding plan: Developing a thorough onboarding plan that includes clear objectives, timelines, and resources is crucial. This plan should be tailored to meet your organization's and new hires' unique needs.
Utilize technology: Leveraging video conferencing, onboarding portals, and e-learning modules can help streamline the onboarding process and make it more efficient.
Assign a mentor: Assigning a mentor to new employees can provide them with a valuable resource for guidance and support. A mentor can help new hires understand the company culture, provide insight into job-specific responsibilities, and facilitate social integration.
Establish goals: Setting clear goals and milestones for new employees can help them stay on track and feel more engaged in onboarding. This can also help managers measure progress and adjust the onboarding plan.
Evaluate the program's success: Collecting feedback from new employees and managers can help identify areas of improvement and ensure the onboarding program meets its objectives. Regularly assessing the program's success can also help ensure it stays relevant and effective over time.
By following these strategies and tailoring them to meet your organization's needs, you can implement an effective onboarding program that prepares new hires for success and contributes to long-term employee engagement.
Measuring the Success of Onboarding Programs
Implementing a successful onboarding program is the first step in ensuring that new employees are integrated into your organization. Measuring the effectiveness of your program is equally important and provides actionable insights to enhance the process. Here are some metrics to consider:
Employee satisfaction: Collect feedback from new employees on their onboarding experience to determine their satisfaction with the process.
Time to productivity: Track the time it takes for new employees to become fully productive.
Retention rates: Monitor the retention rates of employees who have completed the onboarding program to assess its impact on employee retention.
Collecting and analyzing data is essential in improving future onboarding efforts. Use this data to address gaps in your onboarding program and enhance your current success. Regularly review and adjust your program to achieve optimal results and positively impact employee retention and productivity.
Adapting Onboarding Programs for Remote Workforce
The rise of remote work has presented new challenges for onboarding programs, but with the right strategies, it is possible to provide a successful virtual onboarding experience.
Utilize Technology for Virtual Onboarding
Virtual onboarding requires the use of technology to facilitate communication and training. Utilize video conferencing platforms for live onboarding sessions, provide online training modules, and create a centralized location for new hires to access important information.
Establish Clear Communication Channels
Clear communication is essential in any onboarding program but is especially critical for remote workers. Establish clear communication channels through email, chat, and video conferencing to ensure new hires can access the necessary information and ask questions when needed.
Create Opportunities for Remote Employee Engagement
Creating opportunities for remote employee engagement is critical for building connections and establishing a sense of company culture. Encourage virtual coffee breaks, establish mentorship programs, and provide opportunities for casual conversation through team-building activities.
By adapting onboarding programs for remote workers, organizations can provide a positive onboarding experience that sets new employees up for success.
Enhancing Onboarding with Employee Feedback
Employee feedback is an essential part of creating an effective onboarding program. By gathering input from new hires, you can identify areas of improvement and make necessary adjustments to enhance the onboarding experience.
There are a variety of ways to collect employee feedback during onboarding. One effective method is to conduct surveys at various points throughout the process. Surveys can be distributed electronically or in person and should include questions that gauge new hires' satisfaction with the program thus far and areas for improvement. Additionally, opportunities for new hires to ask questions or provide feedback in one-on-one meetings can help identify individual concerns or issues.
It's important to actively listen to employee feedback and consider it when refining your onboarding program. If multiple new hires provide similar feedback about a particular aspect of the program, it may indicate a need for change. Conversely, if feedback is overwhelmingly positive about certain aspects of the program, it's important to continue prioritizing and building upon those successes.
You can continuously improve and refine the process by incorporating employee feedback into your onboarding program. This enhances the experience for new hires and contributes to long-term employee engagement and retention.
The Importance of Employee Orientation Techniques
Effective onboarding programs involve steps that help prepare new employees for their role within the organization, and employee orientation techniques are critical to this process. These techniques involve providing new employees with the tools and resources they need to succeed, including introducing them to the company culture, providing job-specific training, and facilitating social integration.
An effective employee orientation program ensures new employees feel welcome, engaged, and ready to hit the ground running. Here are some key steps to follow:
Introduce the company culture: During the onboarding process, highlight your organization's values, mission, and vision. This will help new employees understand the company's overall vision and how their role contributes to its success. Encourage them to ask questions and seek clarification as needed.
Provide job-specific training: New employees must know how to perform their roles effectively. This involves training them on company policies and procedures and job-specific tasks. Ensure they have written guidelines and resources to refer to when needed.
Facilitate social integration: The onboarding process can be overwhelming for new employees, and it's important to help them feel like part of the team. Encourage interactions with colleagues, introduce them to team members, and create opportunities for team-building activities.
By following these employee orientation techniques, new employees will feel confident, engaged, and ready to contribute to your organization's success.
Building Long-term Employee Engagement through Onboarding
Effective onboarding programs prepare new employees for success and contribute to long-term employee engagement. Keeping employees engaged is critical to retaining top talent and fostering a positive work environment. Here are some strategies to help build and maintain long-term employee engagement through onboarding:
Offer Ongoing Training and Development Opportunities
Providing ongoing training and development opportunities beyond the initial onboarding period can help employees feel valued and invested in by the company. This can include access to online courses, mentorship programs, and internal job postings. By investing in employee growth, companies can foster a culture of continuous learning and development.
Recognize and Reward Employees
Recognition programs can be an effective way to show employees that their contributions are valued. This can be awards, bonuses, or public recognition for a well-done job. Recognizing and rewarding employees demonstrates appreciation for their hard work and motivates them to continue performing at a high level.
Provide Clear Career Pathing
Employees want to know that a company has room for growth and advancement. Clear career pathing and development plans can help employees set and achieve long-term goals. This can include regular performance evaluations, goal-setting sessions, and mentorship opportunities. Employees are more likely to stay engaged and committed to the company by providing a clear path for career advancement.
Foster a Positive Work Culture
Creating a positive work environment is essential to building long-term employee engagement. This includes promoting work-life balance, encouraging open communication, and fostering a culture of inclusivity and diversity. Companies can attract and retain top talent by prioritizing employee well-being and creating a supportive work culture.
Case Studies: Successful Onboarding Programs
Real-life examples of successful onboarding programs can provide valuable insight and inspiration for other organizations looking to improve their processes. Here are three case studies:
Case Study 1: Airbnb
Airbnb is known for its unique company culture and commitment to diversity and inclusion. To ensure that new hires were fully integrated into this culture, the company developed an onboarding program that started before the employee's first day and lasted six months. The program included an "Experience Airbnb" day, during which new hires could participate in Airbnb listings as guests to understand the Airbnb experience from the customer's perspective fully. The program also included regular check-ins with mentors and managers and opportunities to attend company meetings and events.
Case Study 2: HubSpot
HubSpot, a marketing software company, has a highly effective onboarding program that has helped contribute to its impressive employee retention rate. The program includes a two-week "HubSpot Bootcamp" that covers all aspects of the company's culture, product, and process. New hires are paired with mentors who help them navigate the company and provide ongoing support. The program also emphasizes the importance of work-life balance and community involvement, with opportunities for employees to participate in volunteer programs and social events.
Case Study 3: Zappos
Zappos, an online retailer, is renowned for its customer service and company culture. The company's onboarding program, "The Zappos Experience," is designed to fully immerse new hires in the company's values and culture. The program includes a four-week training period, during which new hires are trained in all aspects of the company, from customer service to supply chain management. The program also includes opportunities for new hires to interact with different departments and participate in team-building exercises.
By studying successful onboarding programs such as these, organizations can learn from their strategies and adapt them to fit their needs and culture.
Conclusion
Effective onboarding programs are essential for organizations wishing to engage, retain, and develop their new employees. By implementing best practices for onboarding, such as clear communication, goal setting, and social integration, organizations can ensure a seamless onboarding experience for their new hires.
Regularly measuring the success of onboarding programs and gathering employee feedback can help organizations continuously improve their onboarding efforts while overcoming common challenges in onboarding can ensure a smooth transition for the new employees.
In today's remote work environment, it is also important for organizations to adapt their onboarding programs for their remote workforce, utilizing virtual onboarding strategies and establishing clear communication channels. Furthermore, organizations can build long-term employee engagement through onboarding programs by providing ongoing training and development opportunities, recognition programs, and career pathing options.
FAQs
What are the 4 C's of a successful onboarding program?
The 4 C's of a successful onboarding program are Compliance, ensuring that new hires understand and adhere to company policies and regulations; Clarification, providing clear expectations about roles and responsibilities; Culture, helping new employees understand the company's values and work culture; and Connection, facilitating connections with colleagues, mentors, and leaders to foster a sense of belonging.
What are the 5 Cs of effective onboarding?
The 5 C's of effective onboarding are Compliance, ensuring new hires understand and follow company policies; Clarification, providing clear job expectations and responsibilities; Culture, familiarizing employees with the company's values and environment; Check-backs, periodically reviewing progress and addressing concerns; and Connection, fostering relationships and networks within the organization.
What are onboarding strategies?
Onboarding strategies are systematic plans and approaches designed to effectively integrate new employees into an organization. These strategies encompass orientation, training, mentorship, and cultural immersion. The goal is to provide new hires with the tools, knowledge, and support needed to become productive and engaged team members.
How do you develop an effective onboarding program?
Assessment: Identify the needs of your organization and the expectations of new hires.
Plan: Design a structured onboarding process that covers compliance, training, culture, and connection.
Content Creation: Develop informative materials, training modules, and resources.
Implementation: Execute the program, including orientation, training sessions, and introductions to key personnel.
Evaluation: Continuously assess the program's effectiveness and gather feedback for improvements.
What are the key elements of a successful sales onboarding program?
Product Knowledge: In-depth understanding of products and services.
Sales Process: Detailed knowledge of the sales cycle, from lead generation to closing deals.
Customer Persona: Understanding the target audience and their needs.
Sales Tools: Familiarity with CRM systems, sales materials, and tools.
Role-Playing and Shadowing: Hands-on experience through practice and observing experienced salespeople.
Ongoing Coaching: Regular feedback, coaching sessions, and skill development.
Goal Setting: Clear performance goals and metrics for success.
Mentorship: Assigning experienced mentors to guide new sales representatives.