Disclaimer: We sometimes use affiliate links in our content. For more information, visit our Disclaimer Page. 
Executive coaching has become an essential component of leadership development. The demand for executive coaches is rising as the business world evolves and becomes more complex. In this blog post, we will explore the various aspects of careers in executive coaching, including the skills required, certifications, and how to build a successful executive coaching business.
What is Executive Coaching?
Executive coaching is a professional service that helps corporate executives, senior managers, and other leaders develop their leadership skills, self-awareness, and emotional intelligence. It aims to improve performance, enhance communication skills, and ultimately, drive better business results.
The Role of an Executive Coach
An executive coach works with clients to identify areas of improvement, set goals, and develop strategies to achieve success. They use their coaching skills to help clients overcome obstacles and achieve their personal and professional objectives. A great executive coach is also an excellent listener, communicator, and problem solver.
Why Become an Executive Coach?
There are several reasons to consider becoming an executive coach. Many executive coaches find the work fulfilling, as they help clients achieve personal and professional growth. It can also be a lucrative career, with experienced coaches charging premium fees for their services.
Benefits of a Career in Executive Coaching
Personal fulfillment: Helping clients improve their leadership skills and achieve their goals can be incredibly rewarding.
Flexible schedule: Many executive coaches work independently, allowing them to set their own hours and choose their clients.
Financial opportunities: Successful coaches can earn a substantial income, particularly if they work with high-level clients.
Essential Skills and Qualities of an Executive Coach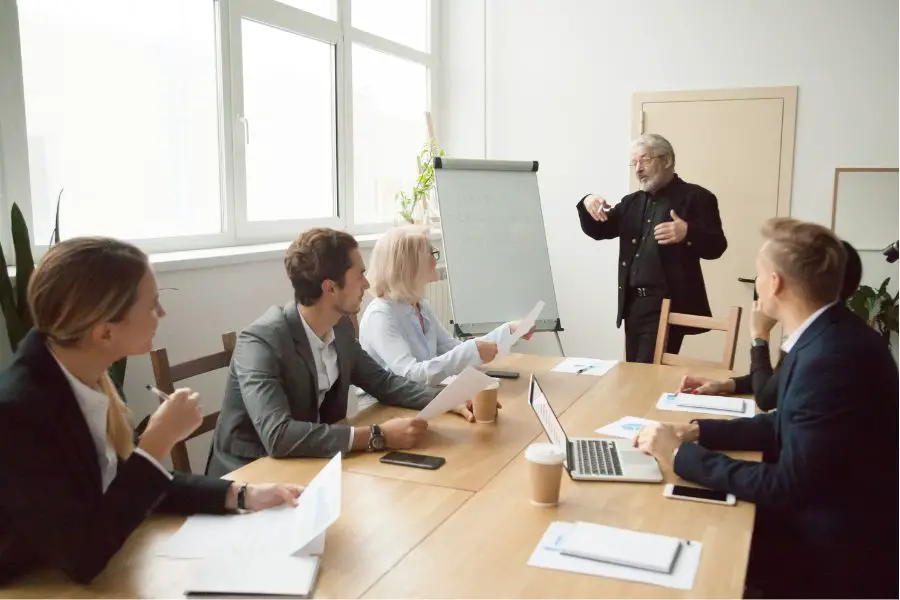 To become an effective executive coach, you need to possess a variety of skills and qualities, including:
Strong communication skills: Executive coaches must be able to convey complex concepts and ideas clearly and effectively.
Active listening skills: Coaches must listen carefully to their clients to understand their needs, goals, and challenges.
Emotional intelligence: Coaches should be empathetic and able to recognize and manage their own emotions and those of their clients.
Interpersonal skills: Building strong relationships with clients is crucial for a successful coaching partnership.
Problem-solving abilities: Coaches should be able to help clients identify and overcome obstacles to achieve their goals.
How to Become an Executive Coach
Becoming a successful executive coach requires a combination of education, experience, and certification. Here are the steps to becoming an executive coach:
1. Gain Relevant Experience
Before pursuing a career in executive coaching, gaining experience in leadership positions or related fields, such as human resources, management consulting, or organizational development, is essential. This experience provides valuable insights into the challenges executives, and other leaders face, allowing you to better serve your clients.
2. Complete a Reputable Coach Training Program
Enrolling in an accredited coach training program is important in becoming an executive coach. These programs teach coaching methodologies, techniques, and ethics, helping you develop the necessary coaching skills. Look for programs accredited by organizations like the International Coaching Federation (ICF) or the Center for Credentialing & Education (CCE).
3. Obtain Coaching Certification
After completing your coach training, it is essential to pursue coaching certification from a recognized organization, such as the ICF or CCE. These certifications demonstrate your commitment to professional coaching standards and provide credibility.
4. Develop a Coaching Philosophy and Methodology
As an executive coach, you will need to develop your own coaching philosophy and methodology, which will guide your approach to working with clients. This will involve incorporating various coaching methods and tools and tailoring them to each client's unique needs and challenges.
5. Build Your Executive Coaching Business
Starting your own executive coaching business involves marketing your coaching services, networking with potential clients, and establishing a strong online presence. You may also choose to collaborate with other professionals, such as career coaches, leadership consultants, or human resources specialists, to provide a more comprehensive suite of services to clients.
Types of Executive Coaching Services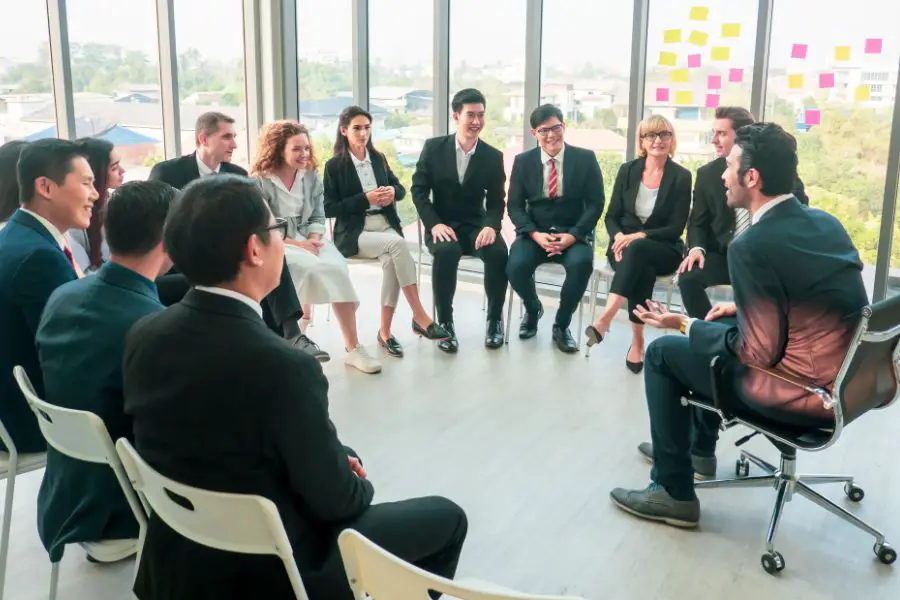 Executive coaching can be offered in various formats, including one-on-one coaching sessions, group coaching, workshops, and online coaching programs. Some executive coaches specialize in specific areas, such as leadership development, communication style, or employee retention.
Related: Leadership Development Programs for Executives
Choosing the Right Coach Training Program
Selecting the right coach training program is crucial for developing the skills and knowledge necessary to become a successful executive coach. When evaluating coach training programs, consider the following factors:
Accreditation: Ensure the program is accredited by a reputable organization, such as the International Coaching Federation or the Center for Credentialing & Education.
Curriculum: Look for a program that covers a wide range of coaching topics, including coaching methods, ethics, and business development.
Faculty: Choose a program with experienced instructors who have successful coaching businesses and are knowledgeable about the latest coaching trends and research.
Flexibility: Opt for a program that offers flexible scheduling and multiple learning formats, such as in-person, online, or a combination of both.
Pursuing Executive Coaching Certification
Obtaining executive coaching certification is important in establishing credibility and demonstrating your commitment to professional coaching standards. There are several certifications available, including:
Building a Successful Executive Coaching Business
A successful executive coaching business requires a combination of coaching expertise, marketing skills, and business acumen. Here are some tips to help you build a thriving coaching practice:
Develop a strong online presence: Create a professional website showcasing your coaching services, credentials, and testimonials from satisfied clients. Use social media to connect with potential clients and share relevant content demonstrating your expertise.
Network with industry professionals: Attend conferences, workshops, and networking events to connect with other professionals in your field, including potential clients and referral sources.
Offer various coaching services: Provide various coaching formats, such as one-on-one sessions, group coaching, workshops, and online programs, to cater to different client needs and preferences.
Continuously update your coaching skills: Stay current with the latest coaching research, trends, and techniques by attending workshops and conferences and pursuing continuing education opportunities.
Measuring the Impact of Executive Coaching
To ensure the effectiveness of your coaching services, it is essential to track and measure coaching outcomes. This can be done through a combination of self-assessment, client feedback, and performance metrics, such as increased productivity, employee engagement, or improved communication within the organization.
The Future of Executive Coaching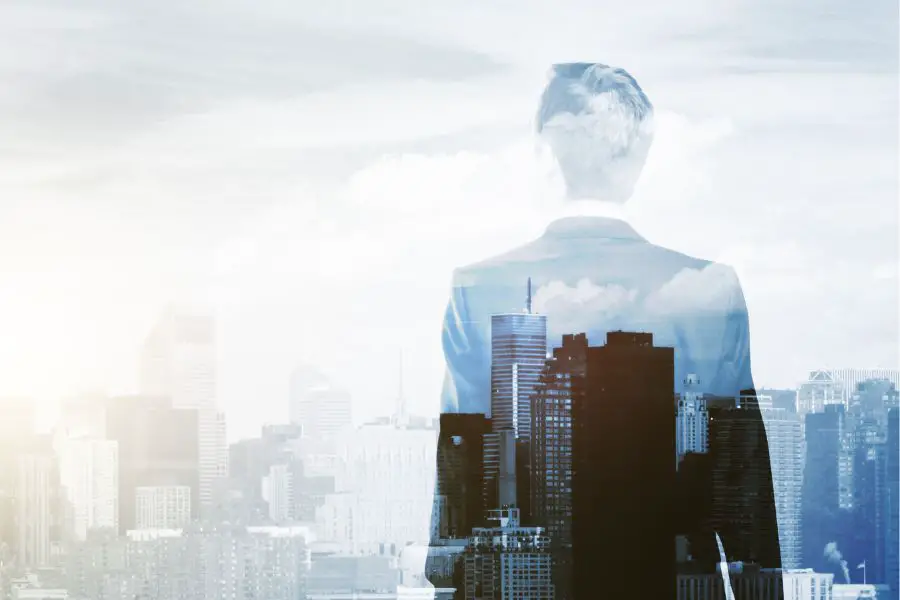 As businesses evolve and face new challenges, the demand for executive coaching will likely grow. Companies increasingly recognize the value of investing in their leaders' development, and many are turning to executive coaches to help them navigate these complex and dynamic environments.
Technological advancements, such as artificial intelligence and virtual reality, will also play a role in shaping the future of executive coaching, with the potential for more personalized and immersive coaching experiences.
As the field continues to evolve, executive coaches will need to stay up-to-date with the latest trends, research, and best practices to remain competitive and deliver exceptional coaching services.
Executive Coaching for Different Leadership Styles
Executive coaches must be adept at working with a variety of leadership styles to help clients maximize their potential. Understanding different leadership styles can enable coaches to tailor their approach and techniques to best support each client's unique needs. Examples of leadership styles include:
Supporting Clients Through Leadership Transitions
Executive coaches can play a crucial role in helping clients navigate leadership transitions, such as promotions, career changes, or organizational restructuring. During these times, leaders may face new challenges and require additional support to adjust their leadership skills and strategies. Coaching can provide guidance, insights, and tools to help clients adapt effectively to their new roles and responsibilities.
Coaching Senior Managers and Executives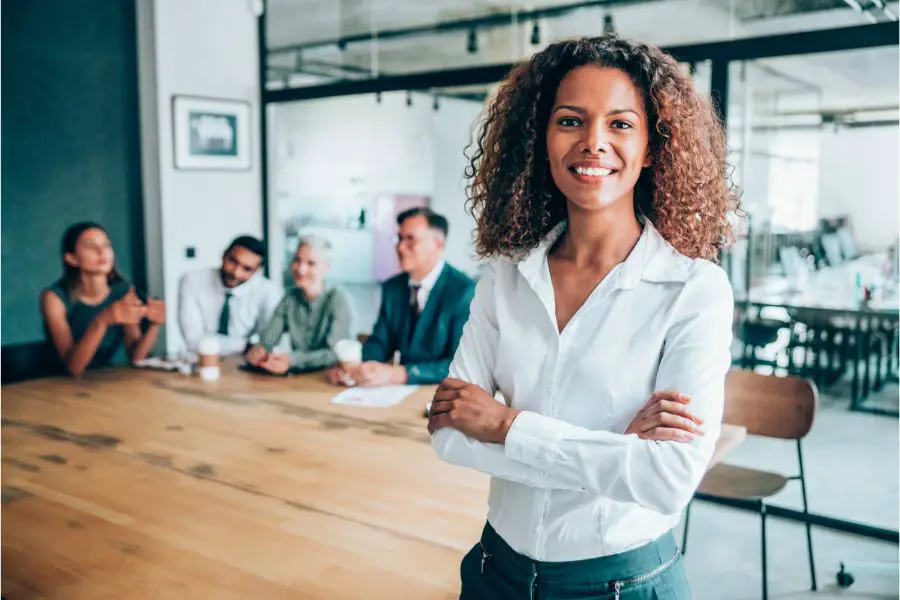 Working with senior managers and executives requires executive coaches to possess a deep understanding of the unique challenges faced by these high-level leaders. These challenges may include managing large teams, making strategic decisions with significant consequences, and handling complex organizational politics. Executive coaches must be able to draw on their own expertise and experience to provide valuable insights and guidance to these clients.
Enhancing Emotional Intelligence Through Executive Coaching
Emotional intelligence is a critical component of effective leadership, and executive coaching can help clients develop this important skill set. By working with clients to improve self-awareness, empathy, and emotional regulation, executive coaches can help leaders better understand and manage their emotions and those of their team members. This can lead to improved communication, stronger relationships, and increased employee engagement.
International Coach Federation (ICF) Core Competencies
The ICF has established a set of core competencies that all certified coaches must demonstrate in their coaching practice. These competencies provide a framework for effective coaching and include areas such as:
Establishing trust and rapport with clients
Active listening and powerful questioning
Designing actions and creating awareness
Managing progress and accountability
Executive coaches should ensure that their coaching practices align with these core competencies to provide their clients with the highest quality coaching services.
Coaching Ethics and Professional Standards
Adhering to ethical guidelines and professional standards is critical to a successful executive coaching career. Organizations such as the International Coaching Federation and the Center for Credentialing & Education have established codes of ethics and professional standards that certified coaches must follow. These guidelines cover confidentiality, client autonomy, and professional conduct.
Marketing Your Executive Coaching Services
Effectively marketing your executive coaching services is essential to attracting clients and growing your coaching business. Strategies to market your coaching services may include:
Networking: Attend industry events and conferences to connect with potential clients and referral sources.
Content marketing: Publish articles, blog posts, or whitepapers on executive coaching and leadership development topics to showcase your expertise.
Social media: Use platforms like LinkedIn, Twitter, and Facebook to engage with your target audience and share valuable content.
Testimonials and case studies: Showcase the success of your coaching clients by sharing their testimonials and case studies on your website and marketing materials.
Collaborating With Other Professionals
Building relationships with other professionals in related fields can enhance your executive coaching services and provide additional value to your clients. By collaborating with professionals such as career coaches, leadership consultants, or human resources specialists, you can offer a more comprehensive suite of services and address a wider range of client needs. Establishing partnerships with these professionals can also lead to mutual referrals and help grow your executive coaching business.
Related: Coaching Leadership Styles
Conclusion
A career in executive coaching offers numerous benefits, including personal fulfillment, financial opportunities, and a flexible work schedule. By developing essential coaching skills, obtaining certification, and building a successful coaching business, you can support clients in achieving their personal and professional goals.
As the field of executive coaching continues to grow and evolve, it's crucial to stay up-to-date with the latest trends, research, and best practices. This will ensure that you remain competitive and can deliver exceptional coaching services to your clients, ultimately helping them become better leaders and driving positive change in their organizations.
FAQ
What is the average salary for an executive coach?
The average salary for an executive coach is around $105,000 per year, but this can vary depending on experience, location, and industry.
What kind of clients do executive coaches work with?
Executive coaches work with a variety of clients, including CEOs, high-level executives, entrepreneurs, and business owners.
How long does it take to become a certified executive coach?
The length of time it takes to become a certified executive coach can vary depending on the program and organization. Some programs can be completed in as little as six months, while others may take several years to complete.
What is the job outlook for executive coaches?
The job outlook for executive coaches is very positive, with a projected growth rate of 11% over the next decade.
What are some common coaching techniques used by executive coaches?
Some common coaching techniques used by executive coaches include active listening, goal-setting, performance feedback, and action planning. Coaches may also use assessments and exercises to help their clients identify their strengths and weaknesses and develop strategies for improvement.