Disclaimer: We sometimes use affiliate links in our content. For more information, visit our Disclaimer Page. 
Coaching for motivation is a specialized branch of coaching that focuses on empowering individuals to find and harness their internal drive to achieve their goals. This form of coaching combines various methodologies and techniques to help individuals overcome obstacles, sustain effort, and consistently take steps toward their desired outcomes.
The essence of motivation lies at the core of every successful endeavor. Without motivation, the will to initiate or maintain actions toward objectives wanes, and progress grinds to a halt. That's where a motivational coach, also known as a life coach focused on motivation, steps in.
A coach serves as a pivotal figure in an individual's journey towards self-improvement and achievement. Unlike traditional notions of motivating, where external rewards or penalties drive action, the coaching for motivation approach champions the concept that motivation comes from within. The role of the coach isn't to be the primary source of motivation but to help unlock and cultivate an individual's intrinsic motivation.
Where extrinsic motivation might falter, such as when external rewards lose their shine or are no longer relevant, intrinsic motivation remains a steadfast power because it is tied to personal values, interests, and inner desires. A well-trained motivational coach can help their coaching client understand what's diminishing their motivation and unlock the full potential of their person's motivation.
Understanding the importance of motivation within the realms of personal and professional growth cannot be overstated. Whether one is seeking to advance in their career, improve health and fitness, or simply find more joy and fulfillment in life, motivation is something that acts as the fuel for the journey. Therefore, exploring and harnessing this vital element through coaching for motivation becomes crucial for anyone eager to cultivate a life of meaningful action and achievement.
Key Takeaways
Coaching for motivation empowers individuals to harness their internal drive and achieve personal and professional goals.
A motivational coach enhances self-awareness and helps clients set and attain SMART goals effectively.
The coach-client relationship is foundational for developing self-confidence and fostering long-term motivation.
Success stories from diverse individuals showcase the transformative impact of motivational coaching across various life aspects.
The success of coaching for motivation is measured by goal attainment, personal growth, and overall increased life satisfaction.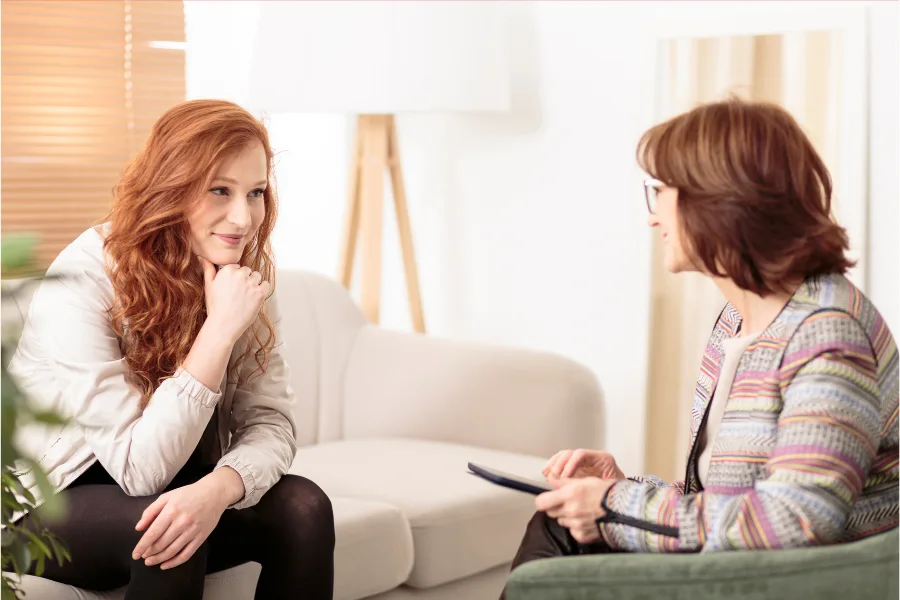 Benefits of Coaching for Motivation
When coaching for motivation, both the coach and the client embark on a collaborative journey that yields numerous transformative benefits. These are not confined to achieving a specific goal but extend to several aspects of an individual's life, leading to overall growth and development. Below are some of the key benefits experienced through this empowering process.
Increased Self-Awareness
One of the fundamental benefits that motivation coaching offers is the elevation of a client's self-awareness. Through various strategies and techniques, a life coach helps individuals gain deep insights into their own behaviors, thought patterns, and emotions. Understanding one's strengths and limitations is crucial in identifying areas for improvement and crafting a highly personalized plan to bolster motivation.
Identify personal values: Clients discover what truly matters to them, providing direction and purpose.
Recognize triggers: Individuals learn what diminishes their drive, allowing them to develop strategies to navigate around demotivation.
Improved Goal-Setting Skills
Effective goal setting is vital in the pursuit of success. The motivational coach assists clients to set goals that are not only ambitious but also realistic and achievable. By employing the SMART (Specific, Measurable, Achievable, Relevant, Time-bound) framework, clients learn to:
Set clear goals: Define what they want to accomplish in precise terms.
Measure progress: Track advancements and setbacks for continuous improvement.
Achieve results: Ensure goals are practical and within reach.
Align with values: Connect goals to personal beliefs and motivations. 
Enhanced Accountability
Working with a coach adds a layer of accountability that inspires clients to remain committed to their objectives. This factor is paramount, especially when faced with challenges or distractions.
Regular check-ins: Coaching sessions provide a platform for follow-up and review.
Actionable commitments: Clients learn to make clear commitments, increasing their sense of responsibility.
Reduced procrastination: Knowing they have to report progress often prompts clients to stay on task.
Greater Self-Confidence
As clients work through their barriers with the support of a coach, they often experience a significant boost in self-confidence. This newfound belief in themselves can be revolutionary, not just in pursuit of a goal, but across all facets of life.
Recognize achievements: The coach helps clients acknowledge and celebrate successes.
Overcome self-doubt: By challenging limiting beliefs, individuals grow more resilient.
Foster self-efficacy: Clients develop a belief in their ability to influence outcomes through their actions.
With these benefits, coaching for motivation transcends beyond merely achieving a single goal. It equips individuals with the skills and mindsets necessary to take on future challenges, making it a transformative process that holds the potential to impact an individual's life in profound ways.
Techniques Used in Coaching for Motivation
To facilitate motivation, a coach employs a range of techniques designed to tap into a client's desire to achieve and sustain momentum. These methods delve into various aspects of an individual's mindset and behavioral patterns. Let's explore some of the core techniques that are instrumental in coaching for motivation.
Identifying Values and Beliefs
One crucial technique is to explore and clarify the client's values and beliefs. Understanding personal values provides a powerful source of intrinsic motivation, as actions become aligned with what is most meaningful to the individual.
Value alignment: Recognizing and prioritizing personal values ensures that goals resonate on a deeper level with the client.
Belief examination: Identifying limiting beliefs allows both the coach and client to challenge and replace them with empowering ones.
Setting SMART Goals
SMART goals serve as a framework for creating objectives that are clear, achievable, and motivating. A coach guides clients in employing this technique with the following components:
Specific: Goals must be clear and specific to provide direction and focus.
Measurable: It should be possible to track progress towards the goal, lending a sense of achievement as milestones are reached.
Achievable: Goals need to be realistic and attainable to prevent discouragement.
Relevant: Goals have to matter to the client, tying back to their intrinsic values.
Time-bound: A timeline creates a sense of urgency and aids in maintaining focus.
Creating Action Plans
The motivation is further cultivated through the creation of detailed action plans. These plans break down the path to the goals into manageable steps, making them less daunting and facilitating progress tracking.
Step-by-step approach: Each step in the action plan is a mini-goal, paving the way to the larger objective.
Flexibility: Plans are adjusted as needed to remain relevant and achievable.
Developing Positive Self-Talk
Positive self-talk is a vital motivational tool. Coaches encourage clients to practice self-compassion and reframe negative thoughts.
Affirmations: Clients are taught to use affirmations to foster a positive mindset.
Cognitive restructuring: This technique helps clients alter negative thinking patterns that hinder motivation.
By incorporating these techniques, coaches equip their clients with the strategies required for sustainable self-motivation. These methods not only serve to enhance the motivation levels amongst individuals in pursuit of their goals but also empower them to become more independent and self-reliant in maintaining their motivation over the long term.
The Role of the Coach in Coaching for Motivation
While clients are the nucleus of the transformative process in motivation coaching, the coach plays a critical role as a facilitator and guide. A coach's efficacy can significantly influence how clients perceive challenges and harness their motivation to overcome them. Herein, we discuss the key responsibilities of a coach in supporting and fostering a client's motivation.
Active Listening
Central to a coach's skill set is active listening. This involves:
Giving undivided attention: The coach carefully listens to what the client says, as well as what they do not say, to understand their perspective fully.
Listening for hints: Beyond words, a coach looks out for behaviors and emotions that can offer deeper insights into the client's motivational drivers.
Providing Feedback
Feedback serves as a mirror for clients, reflecting on their progress and areas needing improvement. The coach's role includes:
Constructive feedback: Offering feedback that is actionable, objective, and encouraging, without deflating the client's confidence.
Praise and recognition: Acknowledging the client's efforts and achievements to boost their morale and motivation.
Encouraging Self-Reflection
A significant part of motivation coaching is encouraging clients to introspect and self-reflect. The coach facilitates this by:
Asking impactful questions: Thought-provoking questions prompt clients to consider different perspectives and find answers within themselves.
Guiding discovery: The coach helps clients to uncover their internal motivations and values.
Holding Clients Accountable
Accountability is a crucial element in maintaining motivation. The coach assists by:
Setting expectations: A clear understanding between the coach and client about responsibilities and commitments is established.
Follow-ups: Regular check-ins help keep the client focused and on track with their goals.
A Coach Understands the Coaching Process
An adept coach is well-versed in the nuances of the coaching process and applies this knowledge to effectively guide clients. They understand that the path to sustained motivation involves:
Progress over perfection: Accepting that setbacks are part of the journey and using them as opportunities for growth.
Customized approaches: Recognizing that each client is unique, therefore tailoring techniques and strategies to fit individual needs.
Long-term perspective: Focusing on enduring change rather than quick fixes.
In enabling clients to kindle their motivation, a coach doesn't simply offer solutions but acts as a catalyst for clients to unearth their own. They recognize that motivation coaching is not a one-size-fits-all approach; it is a personalized experience based on an understanding of the individual's intrinsic drivers.
Through active engagement, the coach cultivates a supportive environment where clients can explore their motivational landscape and learn to navigate it independently. The ultimate goal for every coach is not just to spur clients into action, but to instill in them the ability to self-motivate, ensuring lasting success long after the coaching relationship has ended.
Case Studies of Successful Coaching for Motivation
Illustrating the efficacy of motivation coaching are real-life success stories; these case studies reveal how personalized coaching interventions can lead to breakthroughs in various areas of life.
Example 1: Overcoming Procrastination to Achieve Career Goals
John, a mid-level manager in a tech firm, found himself perennially procrastinating, causing him to miss out on opportunities for advancement. Frustrated by his lack of progress, he reached out to a motivational coach.
Coaching intervention: His coach worked with him to identify the underlying fears holding him back and employed techniques to bolster his self-confidence.
Result: As John tackled his procrastination, he became more proactive, eventually leading to a promotion and recognition within his organization.
Example 2: Improving Self-Confidence to Pursue a New Hobby
Samantha, a graphic designer, dreamed of painting but doubted her artistic skills. A lack of confidence prevented her from taking the first step.
Coaching intervention: A coach helped Samantha set clear goals and achievable goals for her personal development and organized a step-by-step plan to start painting.
Result: Samantha not only discovered her passion for painting but also hosted a local exhibition a year later, significantly boosting her self-esteem.
Example 3: Setting and Achieving Fitness Goals
Mark's sedentary lifestyle had affected his health, but he struggled to stick to any fitness routine. He needed a way to stay motivated and committed to a healthier lifestyle.
Coaching intervention: Utilizing SMART goals and motivational interviewing, a coach designed a fitness plan that reflected Mark's lifestyle and interests, focusing on intrinsic rewards.
Result: With renewed motivation and support from his coach, Mark improved his fitness, and the positive effects spilled over into his personal and professional life.
These case studies underscore the transformative power of coaching for motivation and the tailored approach coaches take to tackle each client's unique challenges. Techniques such as setting smart, clear, and achievable goals, understanding personal values, and enhancing self-belief turned these clients' aspirations into attainable results. Whether it's progressing in a career, embarking on a personal project, or improving health, a coach can be foundational in one's journey toward success and self-improvement.
Common Challenges in Coaching for Motivation
Despite its potential for profound impacts, coaching for motivation is not without its hurdles. Clients often face numerous challenges that can dampen their enthusiasm and impede progress toward their goals. Recognizing and addressing these challenges are crucial components of the coaching process. Here, we explore some of the common obstacles and how they might manifest.
Resistance to Change
Change is inherently uncomfortable and can lead to resistance. This resistance might take the form of skepticism, reluctance to try new things, or a general inertia to alter established routines.
Manifestation: Clients may self-sabotage or create excuses to stay in their comfort zones.
Fear of Failure
The possibility of failure can be paralyzing and is a significant barrier to taking action. Clients might fear judgment, making mistakes, or not living up to their own or others' expectations.
Manifestation: This fear often manifests as anxiety, procrastination, or a defeatist attitude even before starting.
Lack of Self-Discipline
Maintaining motivation requires a degree of self-discipline that some individuals might find challenging. This often arises due to a lack of structure or an inability to prioritize effectively.
Manifestation: Clients may consistently miss targets, fail to stick to plans, or get easily distracted.
Negative Self-Talk
Negative self-talk undermines confidence and motivation. It's often a reflection of deeper-seated beliefs that may need addressing for clients to move forward.
Manifestation: Clients might downplay their abilities or let pessimistic thoughts dominate their mindset.
Understanding these challenges as part of the motivation coaching process allows both the coach and the client to tackle them head-on. Every coach knows that such barriers are natural and can be effectively addressed with patience, persistence, and the right strategies. Overcoming these obstacles not only leads to achieving specific goals but also fosters resilience and a more profound sense of self-mastery.
Strategies for Overcoming Challenges in Coaching for Motivation
While the road to amplified motivation may be fraught with challenges, a strategic approach can help navigate through these obstacles. Here are strategies that coaches employ to support their clients in overcoming the impediments to their motivation.
Building Trust and Rapport
Trust is the bedrock of a fruitful coach-client relationship. Coaches must:
Display empathy: Show understanding and relate to the client's experiences.
Maintain confidentiality: Ensure clients feel safe to express themselves without fear.
Be consistent: Consistency in behavior and approach reinforces trust.
Reframing Negative Thoughts
Reframing is a cognitive behavioral technique that helps clients look at situations from a different perspective.
Cognitive restructuring: Encourages clients to question and adjust their thought patterns.
Positivity focus: Shifts attention to potential gains rather than potential losses.
Celebrating Small Wins
Recognizing and celebrating small wins goes a long way in boosting a client's motivation.
Set milestones: Breaking goals down into smaller, more manageable parts allows for frequent celebrations.
Positive reinforcement: Each achievement, no matter how small, is acknowledged and celebrated to build momentum.
Fostering a Growth Mindset
A growth mindset is fundamental in overcoming the fear of failure and resistance to change.
Emphasize learning: Frame challenges as opportunities for growth and learning.
Encourage curiosity: Promote an attitude of exploration and experimentation.
These strategies contribute to creating a supportive and empowering environment where individuals can flourish despite initial resistance or fear. A coach's ability to equip a client with these tools can significantly enhance their journey towards self-improvement and goal attainment.
Measuring Success in Coaching for Motivation
Evaluating the progress and success of a coaching partnership is a multifaceted process. Both tangible and intangible metrics can be utilized to assess the impact of coaching on motivation. Success can be seen in various forms, and a nuanced approach is necessary to appreciate the breadth of change that coaching can incite.
Goal Attainment
The most straightforward measure of success is the degree to which clients have achieved their goals. This could range from career advancements to personal development milestones.
Monitoring progress: Regular assessments keep track of how close clients are to their goals.
Adjusting plans: Goals are not static, and the coach helps the client adapt strategies as necessary to stay on course.
Improved Self-Awareness
Enhanced self-awareness helps clients understand their motivations, behaviors, and reactions, serving as a base for sustained personal growth.
Reflection exercises: Techniques that encourage self-exploration help measure changes in self-perception.
Feedback intake: The client's ability to accept and implement feedback indicates growth in self-awareness.
Increased Self-Confidence
As clients make strides toward their objectives, boosts in self-confidence often follow. This can manifest in various aspects of their lives, providing a broad indicator of coaching success.
New challenges: Willingness to tackle more significant and more complex challenges signals increased confidence.
Leadership and initiative: Clients may take on more leadership roles or display increased initiative in personal and professional settings.
Greater Life Satisfaction
Overall life satisfaction can soar as clients work with a coach to align their actions with their values and pursue meaningful goals.
Life balance: Clients often report a better balance between work, personal interests, and relationships.
Happiness and fulfillment: Feelings of happiness, contentment, and fulfillment are powerful indicators of the profound impact of coaching.
In conclusion, while goal completion is a critical indicator of success, the true measure of effective coaching for motivation extends beyond mere outcomes. It includes the development of personal competencies, such as self-awareness and self-confidence, and the attainment of a higher quality of life. The coaching process can be incredibly rewarding, as it helps clients discover new horizons within themselves and their capabilities.
Conclusion
Throughout this exploration of coaching for motivation, we have uncovered the dynamic interplay of techniques and benefits that foster individual empowerment and drive. From heightened self-awareness to improved goal-setting skills, increased accountability, and greater self-confidence, the tangible advantages of working with a motivational coach are manifold.
A coach's role is pivotal, engaging in active listening, offering tailored feedback, guiding self-reflection, and holding clients accountable, all while understanding the intricacies of the coaching process. The case studies presented serve as powerful testaments to the transformative capacity of motivation coaching, showcasing how individuals can surmount procrastination, fear, and self-doubt to achieve their aspirations.
While common challenges such as resistance to change, fear of failure, and negative self-talk can impede the journey, strategic interventions by the coach can guide clients through these roadblocks. Building trust, reframing negative thoughts, celebrating small wins, and fostering a growth mindset are among the effective strategies employed to navigate these difficulties.
Success in motivation coaching is measured not just by goal attainment, but also by the broader impacts on a client's life—their level of self-awareness, their confidence, and overall life satisfaction. These are the enduring beacons of change that can anchor the client's motivation long after their coaching sessions have concluded.
In essence, coaching for motivation is about empowering people to find and use their inner motivation as their driving force, to set clear and achievable goals, and to continuously improve their skills and quality of life. Whether you seek to be more motivated to reach your goals or to become a motivational coach yourself, the components examined in this article lay the groundwork for an effective coaching journey.
Every coach wants you to succeed and is dedicated to providing you with the techniques to help you articulate, pursue, and attain what you aspire to. If you find yourself struggling to sustain motivation or simply want to elevate your accomplishments to the next level, consider seeking out a motivational coach. They can be the ally you need in your search for motivation, helping you discover your own motivation and giving you the tools to keep the fires burning bright.
Coaching for motivation is not just about reaching a destination—it's about learning to harness motivation as a powerful and renewable source of energy for all future endeavors. It's about igniting that spark within that propels you to not only envision a more vibrant and fulfilling future but to live it, step by step, goal by goal.