Disclaimer: We sometimes use affiliate links in our content. For more information, visit our Disclaimer Page. 
Transactional leadership is a type of management style that focuses on exchanging tangible rewards and punishments to motivate employees.
What you will learn:
What is Transactional leadership?
Difference between Transactional and Transformational leadership
12 Characteristics of Transactional Leadership
Active and Passive Management in Transactional Leadership
Benefits of Transactional Leadership
Drawbacks of Transactional Leadership
Conclusion
This approach is based on the belief that people are primarily motivated by their self-interests and that they can be controlled or influenced through carrots (positive reinforcement) and sticks (negative reinforcement).
While transactional leadership can be effective in some situations, it is often criticized for being bureaucratic; transactional leaders can often come across as being uninspiring and uncaring.
What is Transactional Leadership?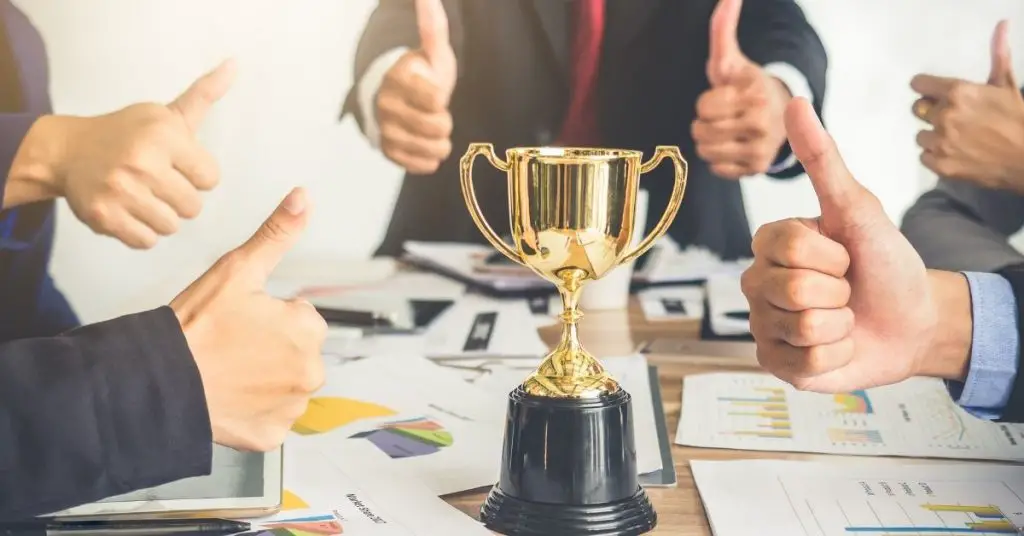 The transactional leadership style focuses on clear, task-orientated rules and rewards for appropriate behaviors. It is sometimes referred to as 'task' or 'contingency' leadership because it stresses the need for contingent actions to meet changing situations.
The use of transactional leadership is most common in organizations where tasks and goals are well-defined, and there is a need for managers to monitor employee performance. The opposite of transactional leadership is transformational leadership, which focuses on motivation and inspiration rather than rules and rewards.
Related: What is Leadership?
Transactional vs. Transformational Leadership
To understand the difference between transactional and transformational leadership, it is essential that you first have a good understanding of these two concepts individually.
The concept of Transactional Leadership theory was developed by Robert R. Blake and Jane S. Mouton in their 1964 book, The Managerial Grid.
Transactional leadership is defined by certain conditions that will lead to the satisfaction of lower-level employees. These conditions are motivated by the fact that the followers may receive some benefit or reward for their actions.
Transactional leaders establish guidelines for how subordinates should behave. The two basic types of guidelines are task-related and relationship-related.
James MacGregor Burns developed the concept of Transformational Leadership in his 1978 book, Leadership.
Transformational leadership is defined as a style of leadership where there is an "almost complete identification between leaders' interests and those of their followers." This is in contrast to transactional leadership, where leaders have separate objectives from those of their followers.
Where transactional leaders focus on exchanging work for rewards, transformational leaders focus on increasing the follower's level of ability and commitment to motivate them towards achieving common goals.
Related: 16 Leadership Styles
12 Characteristics of Transactional Leadership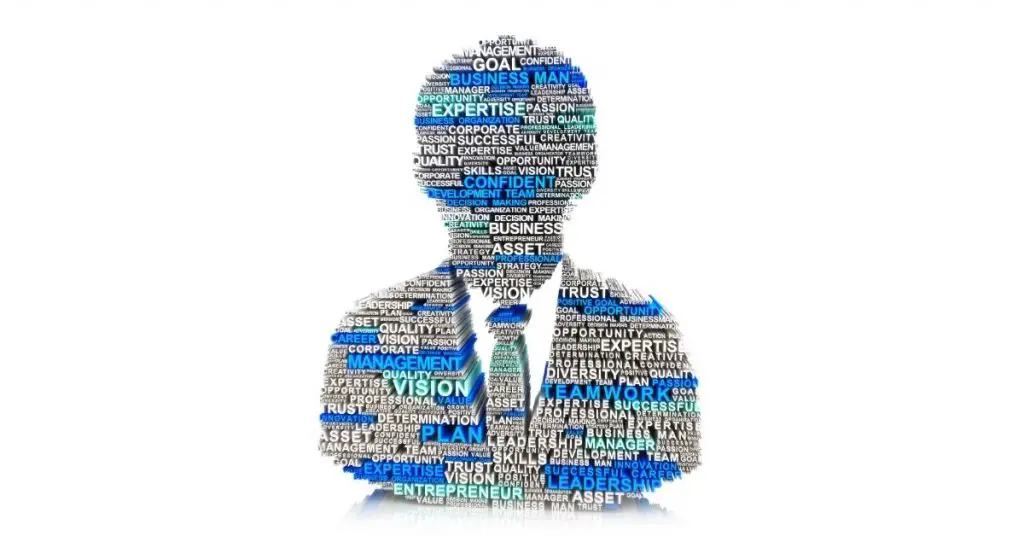 A transactional leader focuses on getting things done in an organization and bases her relationships with subordinates on achieving agreed goals and objectives fairly and equitably.
1. Tends to be task-oriented rather than people-oriented
Transactional leaders focus more on the tasks and objectives that need to be completed and thus tend to be more task-oriented than people-oriented. They expect employees to work hard and achieve results but focus less on building relationships with their subordinates.
2. Promotes 'win-lose' relationships
Transactional leaders promote a system of 'winner takes all. Employees who deliver good results are rewarded, and those who perform badly may even risk the loss of their job or status within the organization. A transactional leader might say, "You either bring home the bacon or you don't eat!"
3. Encourages employees to work for self-gain, not group gain
Transactional leaders rely upon creating a transactional relationship based upon mutual self-interest between themselves and the employees. This means that subordinates are encouraged to work for self-gain rather than group gain, leading to 'subordinate alienation.'
4. Is more likely to base decisions only upon the facts available
Transactional leaders tend not to be visionary or inspirational, so they do not seek out opportunities for discovery. They emphasize the need for employees to focus on their jobs and perform them efficiently, but they will also avoid making any mistakes at all costs. Therefore, they are more likely to base their decisions only upon the information already available to minimize risk-taking.
5. Gives very little emotional support to subordinates
Transactional leaders give little emotional support (positive feedback) to their employees. They tend only to use the transactional language of reward and punishment.
6. Creates a feeling among staff that there will be no job security
Transactional leaders emphasize performance standards, give little emotional support, and communicate to their team that they are expendable or may even risk losing their jobs if they do not perform up to standard.
7. Dislikes the concept of 'group think,' which they often perceive as a herd mentality
Transactional leaders avoid encouraging groupthink within their teams because this could seem like coming together for self-gain rather than productivity in achieving organizational goals.
8. Is not eager to be seen to take risks to avoid mistakes or failures
Transactional leaders avoid taking chances because this could backfire and cause them to lose face with other senior managers.
9. Likes to maintain their distance from staff, is more likely to be formal rather than friendly
Transactional leaders are not very open about sharing information with their subordinates. They often keep personal life separate from work life to focus exclusively on achieving work goals without distractions or detours along the way.
10. Cannot accept responsibility for group goals, even if they originate with them
The transactional leader wants to be seen as a heroic achiever who takes full credit for success but wants no blame when things go wrong.
11. Cannot cope with helplessness and will avoid giving subordinates any support
Transactional leaders do not like indecision and cannot cope with feeling powerless, so they avoid it by avoiding delegating tasks to others or offering them any help.
12. Will often be seen as having a "desk job" rather than an office job
A transactional leader's ability to manage people is short-lived and therefore usually deemed a "desk job" instead of an office job because these managers will not want to get their hands dirty.
This means they prefer the safety of their desks and tend to leave subordinates alone in their work environment. Ultimately, this contributes to disengagement and dissatisfaction among employees.
Passive and Active Management in Transactional Leadership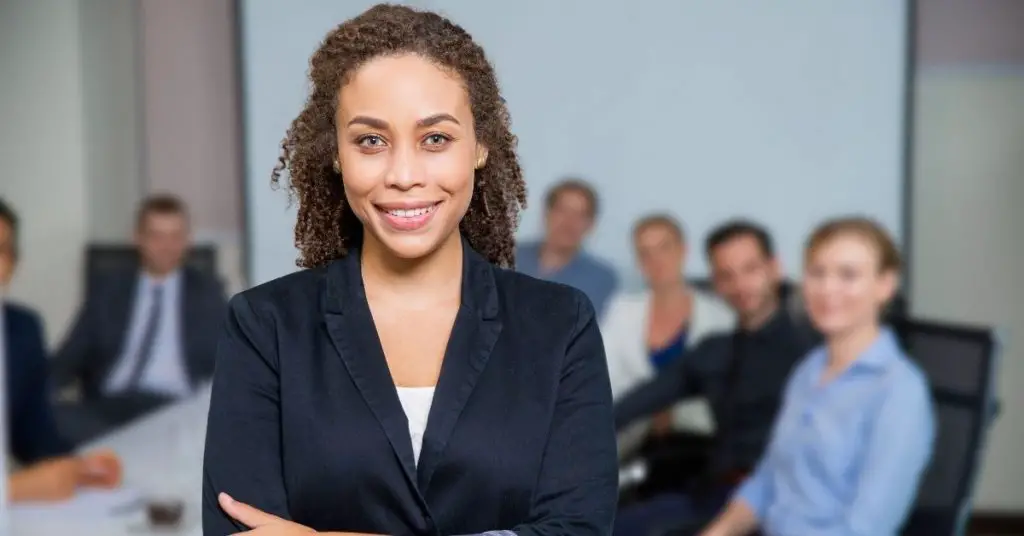 Transactional leadership is a management philosophy and style that emerged in the 1950s and 1960s. Unlike transformational leadership, transactional leadership views followers as needing to be controlled through rewards and punishments to get tasks completed effectively.
Passive Management by Exception
Transactional leaders intervene only when standards are not met or when the consequences of such failure would affect them personally (e.g., if their subordinates were responsible for causing environmental damage).
Active Management by Exception
Transactional leaders actively monitor the work of their subordinates, watch for deviations from rules and standards, and take corrective action to prevent mistakes. Examples include giving instructions in detail, providing clear guidelines about timeframes, delegating authority but taking personal responsibility for all final decisions, and expecting immediate compliance with organizational policies.
Benefits of Transactional Leadership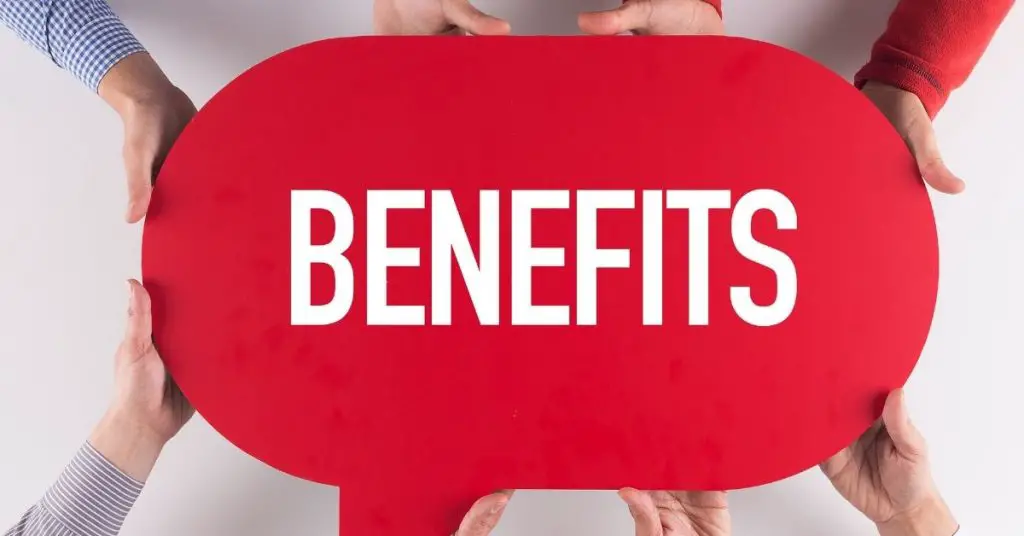 As one of the most performed leadership styles, transactional leadership has proven valuable in developing effective work environments. It is worth noting that this management style is beneficial for the employees and the business's bottom line.
1) Focuses on a task over the relationship
Transactional leadership aims to motivate employees by providing rewards and incentives when tasks are completed according to set standards. The leader clarifies what they expect from their team members and how they will be rewarded when these expectations are met. While it does focus on employee relationships, it prioritizes an environment of productivity instead of fostering friendships or rewarding extra effort.
2) Easily identifiable
When you think about transactional leadership, you think of clear roles and responsibilities. This leadership style is characterized by a pre-determined list of tasks, duties, and goals for all employees to follow. In addition to being easily identifiable as a leader using this management strategy, transactional leaders are also easy to spot as followers. Their subordinates know exactly what they need to receive their desired reward or incentive.
3) Focus on a task over people
One of the easiest ways to identify a transactional leader is that they tend not to focus on employee development or improvement. While they will often ask staff members about their strengths and weaknesses, it is rare for a transactional manager to take suggestions or recommendations into account when planning out an individual's workflow.
4) What you do is what you get
Transactional leaders will often give feedback and rewards based on the output of their team members. It is important to note that this type of leadership style does not consider how or why something gets done; it only looks at the results. Improving performance for a transactional leader means more money in your pocket, while showing improvement may mean nothing beyond progress on an individual task.
5) Clear expectations and goals
A transactional leader has very specific expectations for each of their staff members, and they make these known by setting clear and concise goals and deadlines. These leaders also provide tools and support to efficiently help employees reach these milestones. While it can be helpful to have a clear understanding of what is expected of you, it can also be frustrating to feel that there are no other options beyond the pre-determined guidelines.
6) Pass or fail system
When working under a transactional leader, individuals either succeed or do not. This system allows employees to easily track their performance by simply looking at their grades on any given assignment. While this might sound efficient and straightforward, employees should be aware that this leadership style does not offer much room for growth since failing one task means failing them all.
Drawbacks of Transactional Leadership
Here are some of the significant drawbacks of this transformational leadership style.
1) Disengaged workforce
Employees who do not feel recognized for their contributions may become insecure about their role in the company, causing them to lose motivation over time. As a result, they will be less likely to bring forth creative ideas or propose suggestions that could improve the business and eventually become unproductive in their job.
2) Poor communication between employees
When employees feel insecure about their positions within an organization, they will be less willing to communicate and share ideas that could benefit the team as a whole. This also means that any problems or difficulties encountered by one employee may go unreported, affecting the team's overall performance. A transactional leader upholds the status quo.
3) Disengaged customers
Customers want to work with companies and brands that value them and what they can offer. When transactional leadership fails to acknowledge this, turnover rates increase, and customer complaints increase.
4) Increased legal costs
Implementing punishment-based systems in organizations might lead to employees challenging these measures in court, which would require more time and resources for the company to resolve. This may also strain the relationship between employers and employees, causing other personal legal cases for the latter party.
5) Decrease in productivity
When leaders are not open to suggestions and do not provide constructive feedback on performance, team members will become demotivated and less productive. Transactional leadership can come across as inflexible and controlling towards team members, which would lead to an increase in overhead costs because of a decline in inefficiency. Having to manage a larger workforce often leads to higher management costs! Less motivated workers mean less productivity overall!
Conclusion
Although transactional leadership is widely recognized for its efficiency, it does come with certain drawbacks. This management style prioritizes tasks over people, meaning staff members cannot expect their individual development to be recognized or rewarded.
Since improvement is not recognized or measured in this system, employees are often stuck doing the same tasks repeatedly without much opportunity to grow.
While transactional leaders can seem like they care only about results, there is still room for feedback and relationship building within this leadership style.
Also, if you are searching for which style is best for me, it's up to you, but the simple answer is that recognizing your leadership style strengths and limitations can help you determine which style is ideal for your present job.
Related Article: 16 Leadership Styles