Disclaimer: We sometimes use affiliate links in our content. For more information, visit our Disclaimer Page. 
There are many different types of leaders, each with unique skills and abilities.
One type of leader particularly effective in a transactional environment is the transactional leader. This leader can accomplish things by motivating their team through rewards and punishments.
In this blog post, we will discuss the history and characteristics of transactional leaders. We will also provide examples of transactional leaders throughout history!
What is a transactional leader?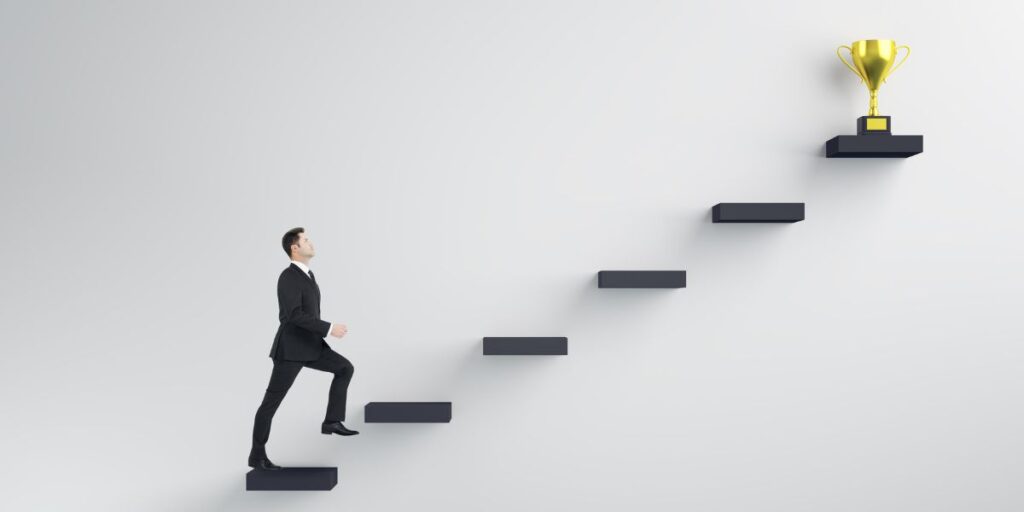 A transactional leader is a type of leader who uses a system of rewards and punishments to motivate their team. This type of leader is often seen in businesses and organizations where there is a clear hierarchy and tasks must be completed promptly.
Transactional leaders are often very effective in these environments because they can get things done quickly and efficiently.
History of the transactional leadership theory
The origins of transactional leadership can be traced back to the work of Max Weber, a German sociologist who wrote about the concept in 1947.
Weber believed this leadership type was necessary in times of significant change or turmoil. He also argued that it was the most effective form of leadership for achieving results.
In the late 1970s, James McGregor Burns expanded on Weber's theories and developed a model for understanding how transactional and transformational leaders interact with their followers.
In his book "Leadership," Burns argued that both types of leaders must be moral and have a higher purpose. He also contended that transactional leaders espouse honesty, fairness, responsibility, and honoring commitments.
The transactional leadership style was widely used after World War II in the United States. As a result, the government concentrated on rebuilding and required a high structure to maintain national stability.
There has been a shift from transactional to transformational leadership in recent years. This is partly due to the changing nature of work and the increasing emphasis on creativity and innovation.
While the transactional leadership style is still used in some organizations, it is not as prevalent as it once was. This is likely because many people now prefer a more collaborative and inspiring leadership style.
Related: Leadership Philosophies
Characteristics of transactional leaders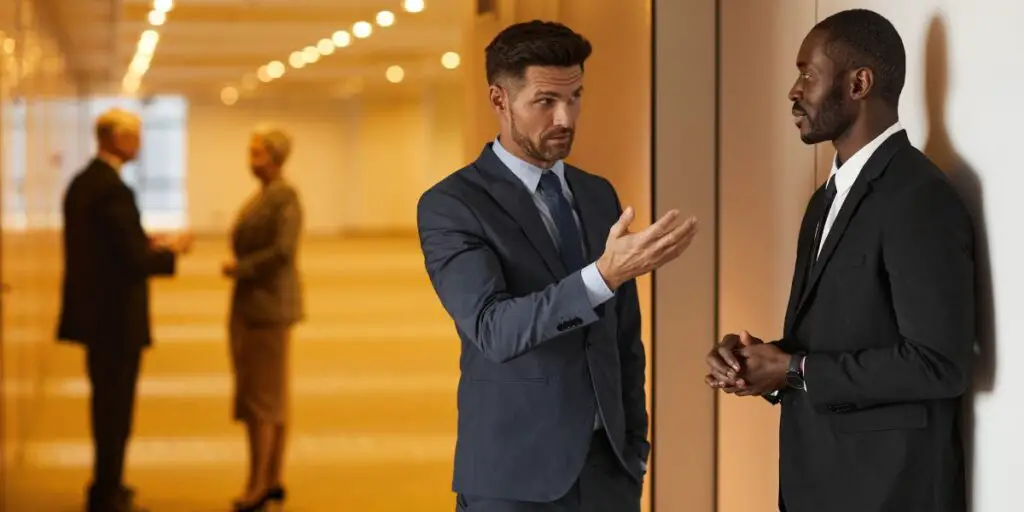 Several characteristics are often seen in transactional leaders. These characteristics include:
• Hierarchy clearly defined
A transactional leader believes in a clear hierarchy within their team or organization. This hierarchical structure helps to ensure that tasks are completed in a timely and efficient manner.
Transactional leaders often have a clear plan for how they want things to be done, and they may be less flexible regarding deviations from this plan.
• Rewards and punishments
Transactional leaders focus on the relationship between employees' efforts and the rewards or punishments they receive. Employees know beforehand what is expected and the associated bonuses and penalties.
Rewards include salary, bonus, time off, promotion, recognition, and awards. Punishments can, for instance, be no bonus, being highlighted as a problem somehow, and even termination. Transactional leaders often use this carrot-and-stick approach to motivate employees to meet or exceed expectations.
• Results-oriented
Transactional leaders are often very focused on results. They want to ensure that their team is productive and that tasks are completed on time.
To achieve this, they may use various methods, such as setting clear expectations, providing incentives for meeting deadlines, and cracking the whip when necessary. Unfortunately, while the transactional leadership style can be effective in getting things done, it often comes at the expense of creativity and collaboration.
• Ability to communicate effectively
Transactional leadership is all about clear communication. To be an effective transactional leader, you need to be able to communicate with your team. This means providing clear instructions and feedback.
Transactional leaders often have strong communication skills. They must communicate effectively with their team to provide education and feedback.
As a result, transactional leadership can be an effective leadership style for those who have strong communication skills.
Related: Leadership Roles
Examples of Transactional Leaders
Here are the five best examples of transactional leadership.
→ Norman Schwarzkopf
Norman Schwarzkopf Jr. was a four-star general in the United States Army. He served as the commander of the U.S. Central Command during the Persian Gulf War. Schwarzkopf is often considered one of the most successful transactional leaders in history.
His clear hierarchy and focus on results helped to lead the coalition forces to victory in the Persian Gulf War.
→ Sir Alan Sugar
Sir Alan Sugar is a British businessman, television personality, and political advisor. He is best known for his role on the Apprentice, serving as an adviser and judge for aspiring entrepreneurs. Sugar has also been very successful in business, with an estimated net worth of £1.21bn (as of 2021).
Like Norman Schwarzkopf, Sugar is considered to be a transactional leader. His clear hierarchy and focus on results have helped him succeed personally and professionally.
→ Bill Gates
Bill Gates is an American businessman, philanthropist, and computer scientist. He is best known for co-founding Microsoft, the world's largest software company.
Gates has a net worth of $102.4 billion (as of 2022), making him one of the wealthiest people in the world. Gates is often considered a transactional leader due to his clear hierarchy and focus on results.
→ Tim Parker
Tim Parker is the CEO of The Carlyle Group, one of the world's largest private equity firms. He is also a member of the Board of Directors for several companies, including New York Life Insurance Company and Hilton Worldwide.
Parker is considered a transactional leader due to his focus on results.
→ Vince Lombardi
Vince Lombardi was an American football coach known for his time with the Green Bay Packers.
During his ten years with the Packers, Lombardi led the team to five NFL championships, including two Super Bowls. As a result, Lombardi is considered to be one of the greatest coaches in the NFL.
He is also considered a transactional leader due to his clear hierarchy and focuses on results.
Related: Strength of a Leader
Advantages and disadvantages of transactional leadership
Here are some pros and cons of transactional leadership:
PROS:
Clear expectations can help employees stay focused and motivated.
Rewards can help to incentivize employees to achieve results.
Transactional leaders often have a strong understanding of what needs to be done to reach goals.
CONS:
Employees may feel like they are being treated like children, with rewards and punishments being used as motivation.
Leaders can be overly focused on results and may not appreciate employees' efforts.
There can be a lot of paperwork associated with transactional leadership, as goals and expectations must be documented.
Overall, transactional leadership can be an effective leadership style, but it is essential to weigh the pros and cons before deciding if it's suitable for your organization.
How do you become an effective Transactional Leader?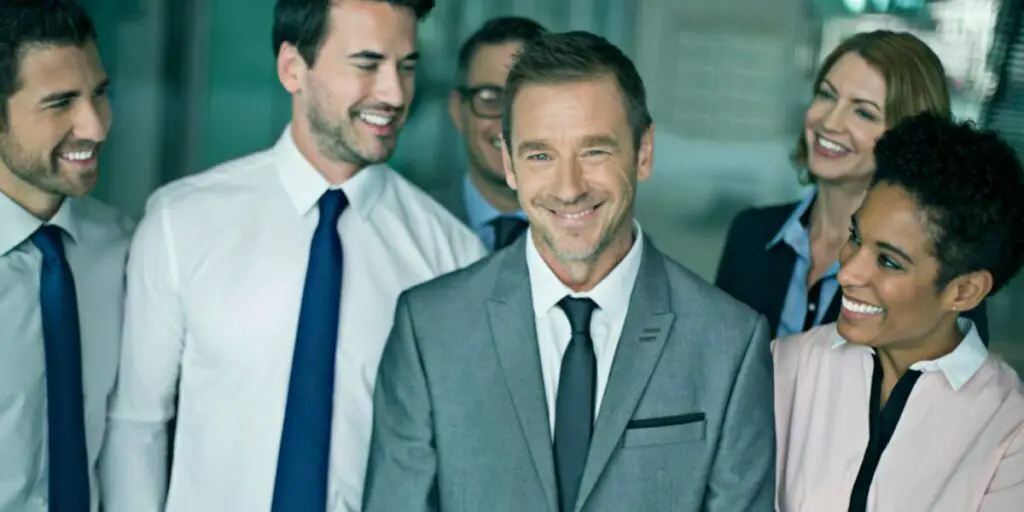 Do you want to incorporate the Transactional style into your leadership approach? If so, then there are certain things you should keep in mind.
1. Balance is essential
It is finding the right balance between being too authoritative and not being traditional enough. However, this leadership style can be slippery if not handled with care.
You may come across as overbearing and domineering if you're too authoritative. On the other hand, if you're not authoritative enough, you may seem weak and indecisive.
Finding the right balance is essential for maintaining a structured environment and facilitating group performance. Rewards and corrections are crucial motivational tools to help you achieve this balance.
Using them wisely can create a healthy, productive atmosphere that leads to success.
2. Process flow
Prioritizing the organization's hierarchy helps achieve a smooth flow of operation which is of utmost importance for leaders. This flow helps organizations achieve the desired productivity and employee performance.
One way to judge employee performance is to look at the amount of work they get done in a day. If employees are constantly working and getting tasks done, they are likely performing well.
However, if an employee is not working or is slacking off, then they are not meeting the standards set by the organization and need to be improved.
By prioritizing the organization's hierarchy, leaders can ensure that employees are performing up to par and that the organization is running smoothly.
3. An active management approach
Transactional leaders are often associated with a focus on rules and regulations. This is because transactional leaders tend to emphasize the importance of following the rules to avoid deviating from the norm.
This can be seen as a positive trait, as it increases the organization's productivity by preventing risks. However, some people may see this focus on rules as a negative quality, as it can lead to a lack of creativity and innovation.
Nonetheless, there is no doubt that transactional leaders play an essential role in ensuring that organizations run smoothly and efficiently.
4. Format of the organization
The organizational format is the structure of the organization. It defines the direction of activities in the group and how group members interact with each other.
When group members understand the expectations and responsibilities defined by the organizational format, they can work together more effectively to achieve goals and objectives.
Leaders who understand the importance of this structure can use it to their advantage, facilitating a smooth flow of operation and achieving the desired productivity.
5. A passive management approach
Transactional leadership is probably not for you if you're looking for a hands-off leadership style. However, transactional leaders are very active in managing their teams and believe people should be held accountable for their performance.
This type of leader typically uses a management-by-exception approach, intervening only when someone fails to meet the organizational standards. If someone underdelivers, they may get penalized in some way, such as being given a formal warning or being placed on probation.
While this type of leadership can effectively ensure that standards are met, it can also be seen as punitive and may not be the best approach for every team.
6. Goals for the short-term
When it comes to setting goals, it's essential to think long-term. But sometimes, short-term plans are just as important.
After all, if you're in a crisis, you need a leader who understands the need for urgency and can help meet your organization's goals and objectives. That's where transactional leaders come in.
They're great in times of crisis because they understand the importance of short-term goals. So if you're facing an emergency, a transactional leader will get you through it. This type of leader is also good at accomplishing tasks quickly and efficiently. The downside to transactional leadership is that it can be very task-oriented, and the leader may not always consider the long-term effects of their decisions.
Related: 5 Qualities of a Good Leader
Other 3 Types of Leadership Styles
Here are we mentioning the three types of leadership with their key characteristics
→ Transformational leadership style
Transformational leadership is a leadership style where the leader works with followers to identify common goals and then creates a plan to achieve them.
The followers of transactional and transformational leadership are often more engaged and committed.
Here are some key characteristics:
Transformational leadership focuses on leaders' ability to inspire and motivate followers to achieve common goals.
Transformational leaders are often seen as more visionary and idealistic.
Transformational leadership is often more effective in times of change or crisis when there is a need for decisive action and bold thinking.
→ Charismatic leadership style
The main difference between charismatic and other transactional leadership is that charismatic leaders can inspire followers to achieve goals beyond their self-interest.
In other words, they can tap into the power of emotions and motivation to get people to do things they wouldn't normally do.
Here are some key characteristics:
Charismatic leadership is all about the people
Charismatic leaders are often seen as heroic figures.
Charismatic leaders often have larger-than-life personalities.
Charismatic leaders are risk-takers, while transactional leaders tend to play it safe.
A rational legal relationship is a formal relationship where rules, regulations, and procedures exist to maintain order. This authority system is based on the position of power, and those in charge make decisions binding on those below them in the hierarchy.
Here are some key characteristics:
Rational-legal leadership is more concerned with creating positive change.
These types of leaders are more proactive and strive to bring about change.
Rational-legal leadership is often seen as being more innovative and forward-thinking.
Rational-legal leadership focuses more on inspiring employees to achieve their best.
Related: Leadership Styles
How relevant is the Transactional Style today?
In today's ever-changing business landscape, it's essential to have an adaptable leader who can change with the times. And while transactional leadership has been around for centuries, it's still relevant today.
Many of the world's most successful organizations are led by transactional leaders. So if you're looking for a leadership style that is both effective and timeless, then transactional leadership might be exemplary for you.
Not only does it provide a clear framework for leading others, but it also allows for flexibility and adaptation as circumstances change.
Moreover, research has shown that transactional leaders are often more successful than their counterparts who adopt other leadership styles.
So if you're looking to give your organization the best chance of success, consider adopting a transactional leadership style.
Business examples of transactional leadership
While transactional leadership is often associated with large corporations, many small businesses and startups also use this type of leadership. Many of the world's most successful companies are led by transactional leaders. Some examples include:
Walmart: The world's largest retailer is a perfect example of a company that uses a transactional leadership style. Walmart founder Sam Walton was a great believer in rules and regulations, and he used these to his advantage to build a highly successful company.
Apple: Another example of a transactional leader is Apple co-founder Steve Jobs. Jobs was known for focusing on efficiency and results, and he ran Apple like a well-oiled machine. Under Jobs' leadership, Apple became one of the most successful companies in the world.
Amazon: Amazon is another example of a company that uses transactional leadership. Founder and CEO Jeff Bezos is a great believer in using data to make decisions, and he has built Amazon into a powerhouse by following this approach.
Related: The Power of Leadership
Conclusion
Transactional leadership is still an effective way to lead today. It focuses on results and rewards employees for achieving them, encouraging hard work and dedication from those in the organization.
While there are other leadership styles, transactional leadership is still a great option for those who want to lead with an understanding of structure and order. It provides clear expectations and rewards, which can be motivating for employees. Ultimately, it is up to you as the leader to decide which style works best for your team.
In the comment section, tell us whether you have had experience with a transactional leader and your thoughts on this leadership style!
FAQ
What is a transactional leader?
A transactional leader uses rewards and punishments to motivate their team. These leaders are focused on maintaining order and achieving results and operate within a hierarchical structure.
What are the advantages of transactional leadership?
The main advantage of transactional leadership is that it creates a clear structure for getting things done. This can be especially useful in an environment with tight deadlines and intense pressure for results. Transactional leaders also provide employees with clear expectations and boundaries, which can help them stay focused on their tasks.
What are the disadvantages of transactional leadership?
The main disadvantage of transactional leadership is that it can lead to a lack of creativity and innovation. This type of leadership also tends to stifle collaboration, as employees may be too focused on meeting deadlines or following the rules rather than working together towards common goals. Additionally, this style can lead to burnout if employees are constantly under pressure to achieve results.
What types of businesses use transactional leadership?
Transactional leadership is popular with both large corporations and small businesses. Examples of companies that have adopted this type of leadership include Walmart, Apple, and Amazon. However, it's important to note that this model isn't suitable for all organizations, and it's important to consider the culture of your business before deciding which type of leadership is best for you.
Is Max Weber a transactional leader?
No, Max Weber was not a transactional leader. He is most well-known for his work describing the concept of transactional leadership in 1947. However, he did not necessarily practice or endorse this type of leadership himself.  
How do you use the transactional theory?
The transactional theory is a social psychological model that posits that people are constantly in transactions with themselves, others, and the environment. This theory has been used extensively in social cognition, aggression, and social influence studies. It can help us understand how people interact with others and respond to social stimulation.
What is the difference between transactional and transformational leadership?
The key difference between transactional and
transformational leadership
is that transactional leaders focus on maintaining order and achieving results through rewards and punishments. In contrast, transformational leaders strive to inspire their team members by motivating them and encouraging creativity and collaboration. While transactional leaders may be successful in achieving short-term goals, transformational leaders are more effective at creating sustainable change over the long term.
What is transactional leadership in business?
Transactional leadership in business is a management style that focuses on maintaining order and achieving results through rewards and punishments. This can be an effective way to manage teams in transactional environments, such as those with tight deadlines and intense pressure for results. However, it can stifle creativity and collaboration if employees focus on meeting goals and following rules rather than working together towards common objectives.