Disclaimer: We sometimes use affiliate links in our content. For more information, visit our Disclaimer Page. 
Transformational leadership has become increasingly popular in recent years. This leadership style, characterized by its ability to inspire and motivate followers to achieve their full potential, is often hailed as the key to unlocking the hidden potential of employees and organizations. In this blog post, we'll dive deep into the pros and cons of transformational leadership, examining the advantages and disadvantages of this leadership style.
1. Introduction to Transformational Leadership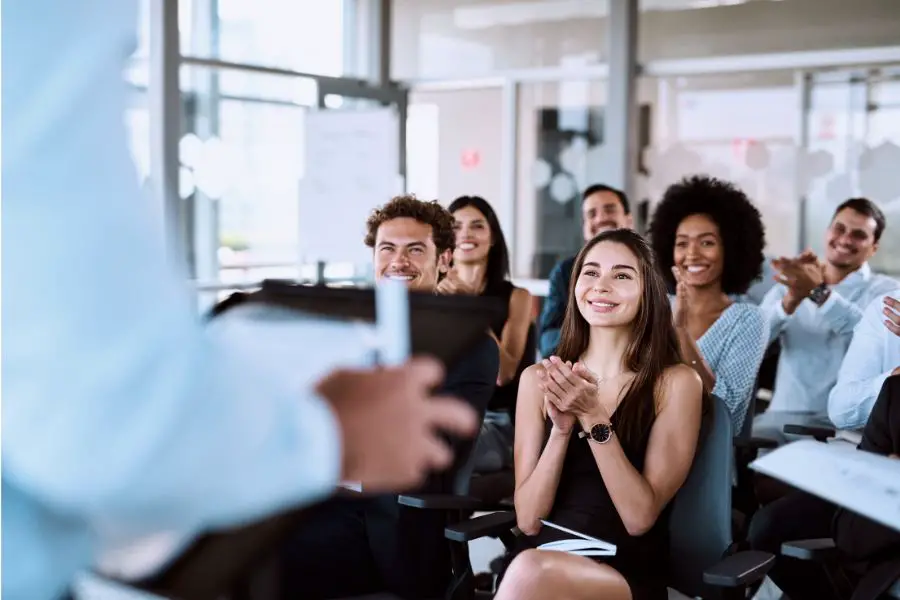 Transformational leadership focuses on inspiring and motivating followers to achieve their full potential, often by tapping into their personal needs and desires. This leadership style, characterized by its ability to create significant organizational change, has become increasingly popular in recent years. A transformational leader's vision is often at the heart of this leadership style, and their ability to communicate this vision effectively is crucial for the organization's success.
1.1. The Four Components of Transformational Leadership
Inspirational Motivation: Transformational leaders inspire their followers by providing a clear and inspiring vision of the future. This component is crucial for maintaining high levels of enthusiasm and commitment among team members.
Intellectual Stimulation: These leaders encourage their followers to think critically and creatively, fostering a culture of innovation and problem-solving. They create an environment in which new ideas are welcomed and nurtured.
Individualized Consideration: Transformational leaders pay close attention to each team member's personal needs and development. They provide tailored support and coaching, helping each individual reach their full potential.
Idealized Influence: Transformational leaders act as role models, displaying high ethical standards, integrity, and charisma. They lead by example, and followers are inspired to emulate their behavior.
Related: Attitude of a Leader
2. Transformational Leadership vs. Transactional Leadership
Transformational leadership stands in contrast to transactional leadership, a more traditional leadership style that focuses on achieving short-term goals through a system of rewards and punishments. While transactional leaders are primarily concerned with accomplishing tasks and maintaining the status quo, transformational leaders aim to create significant change within the organization.
2.1. Key Differences between Transformational and Transactional Leadership
Focus on Change: Transformational leaders prioritize long-term vision and significant change, while transactional leaders have a tight focus on immediate goals and maintaining existing structures.
Motivation: Transformational leaders inspire and motivate their followers intrinsically, whereas transactional leaders rely on extrinsic rewards and punishments to motivate their team.
Risk-Taking: Transformational leadership encourages risk-taking and innovation, while transactional leadership tends to be more conservative and risk-averse.
Related: Transactional vs Transformational Leadership
3. The Transformational Leadership Model
The transformational leadership model is a framework that outlines the key characteristics and behaviors of effective transformational leaders. This model serves as a guide for those seeking to develop and refine their own transformational leadership style.
3.1. Emotional Intelligence
Emotional intelligence is a critical component of transformational leadership, as it enables leaders to connect effectively with and understand their team members on a deeper level. Transformational leaders can better identify individual needs and offer personalized support by demonstrating empathy and actively listening to their followers.
3.2. Effective Communication
Effective communication is crucial for transformational leaders, as they must articulate their inspiring vision in a way that resonates with their followers. This involves not only delivering consistent messages but also maintaining open lines of communication and encouraging frequent communication within the team. By doing so, they create a constant stream of feedback and dialogue that fosters a sense of unity and shared purpose.
3.3. Visionary Leadership Style
Transformational leaders are often characterized by their visionary leadership style, which involves looking at the big picture and anticipating future trends and challenges. By developing a long-term vision, these leaders can inspire their followers to think beyond immediate goals and consider the broader implications of their actions.
3.4. Role Modeling
Acting as a role model is another key aspect of the transformational leadership style. By embodying the values and behaviors they wish to see in their followers, transformational leaders establish trust and credibility within the organization.
4. Characteristics of Transformational Leaders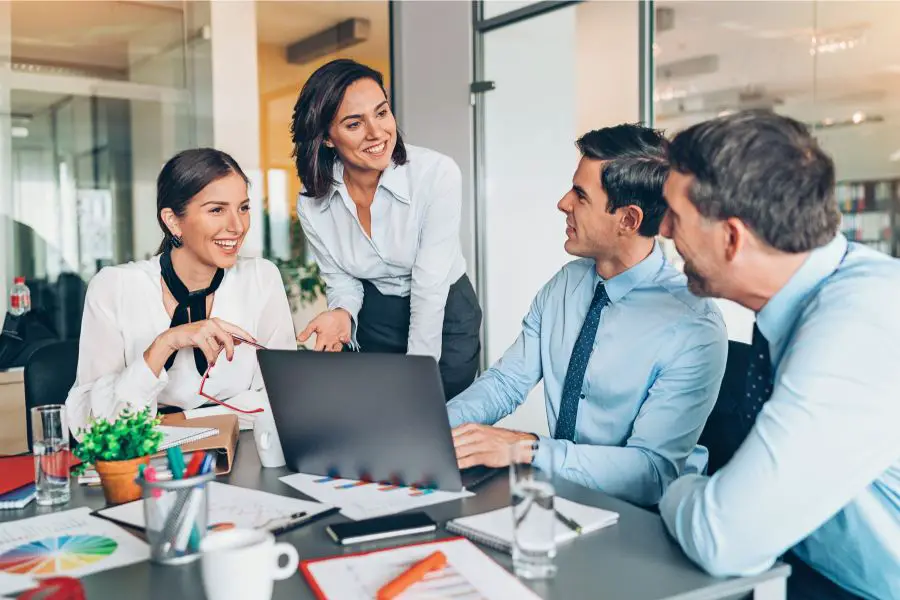 Transformational leaders tend to possess unique traits and behaviors that set them apart from other leadership styles. Some of the key characteristics of transformational leaders include:
Charisma: A charismatic, transformational leader can inspire and motivate followers through their magnetic personality and presence.
Empathy: These leaders are deeply attuned to the needs and emotions of their team members, enabling them to provide individualized support and foster a positive work environment.
Adaptability: Transformational leaders can often adapt to changing circumstances, quickly adjusting their approach to better align with new challenges or opportunities.
Vision: Good transformational leaders possess a clear and inspiring vision for the future, which they can effectively communicate to their followers.
Inclusiveness: These leaders actively seek input from their team members, valuing diverse perspectives and ideas to make more informed decisions.
Commitment to Development: Transformational leaders are dedicated to their followers' personal and professional growth, providing opportunities for learning and development.
Innovation: These leaders encourage creative thinking and problem-solving, fostering a culture of innovation within the organization.
5. Advantages of Transformational Leadership
There are numerous benefits associated with the transformational leadership style, which can contribute to the success of an organization. Some of the key advantages include:
5.1. Increased Job Satisfaction
By focusing on their followers' personal needs and growth, transformational leaders can create a work environment in which team members feel valued and supported. This often leads to increased job satisfaction, which can, in turn, improve employee retention and reduce turnover costs.
5.2. Enhanced Team Performance
Transformational leaders encourage their followers to challenge the status quo and strive for continual improvement, setting challenging goals that inspire their team to achieve their full potential. This can result in enhanced team performance and sustained productivity.
5.3. Fostering Innovation
By creating a culture that embraces risk-taking and innovation, transformational leaders can facilitate the development of new ideas and solutions that can give the organization a competitive edge.
5.4. Positive Company Culture
The emphasis on empathy, open communication, and support within the transformational leadership style can contribute to a positive company culture. This, in turn, can attract top talent and create a more engaged workforce.
5.5. Increased Employee Engagement
Transformational leaders inspire their followers to become intrinsically motivated, leading to increased employee engagement and a stronger commitment to the organization's goals.
6. Disadvantages of Transformational Leadership
While there are many advantages to the transformational leadership style, it is also important to consider the potential drawbacks and challenges. Some of the key disadvantages of transformational leadership include:
6.1. Employee Burnout
The high expectations and constant drive for improvement that characterize transformational leadership can sometimes lead to employee burnout, as followers may feel pressured to constantly perform at their best.
6.2. Overemphasis on Vision
In some cases, transformational leaders may focus too heavily on their vision and the big picture, neglecting the organization's day-to-day operations and practical aspects.
6.3. Potential for Manipulation
Charismatic leaders, while often inspiring, can also potentially use their charisma to manipulate followers for personal gain or to advance their own agenda rather than working towards the organization's best interests.
6.4. Dependency on the Leader
As transformational leaders play such a significant role in inspiring and motivating their followers, there is a risk that team members may become overly reliant on the leader for guidance and direction. This can hinder the development of independent problem-solving skills and create challenges when the leader is not available.
6.5. Difficulty in Implementation
Implementing a transformational leadership style within an organization may prove challenging, particularly if it requires a significant shift in the existing company culture or leadership practices. Resistance to change and potential negative outcomes should be carefully considered during the transition process.
7. Transformational Leadership Examples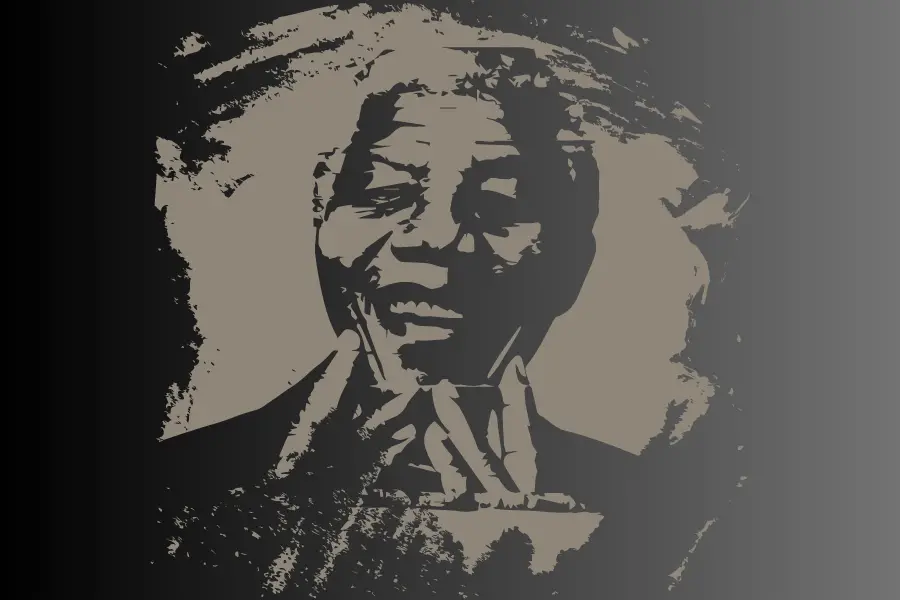 Famous examples of transformational leaders can be found in various industries and sectors, demonstrating the wide-reaching impact of this leadership style. Some well-known transformational leaders include:
Nelson Mandela: As a leader who successfully navigated South Africa through the end of apartheid, Mandela exhibited the key characteristics of transformational leadership, including charisma, empathy, and a strong vision for the future.
Steve Jobs: The co-founder of Apple, Jobs was known for his visionary leadership style and ability to inspire his team to create innovative products that transformed the technology industry.
Malala Yousafzai: As an advocate for girls' education and human rights, Yousafzai has inspired millions around the world with her courage, resilience, and unwavering commitment to her cause.
Related: Transformational Leadership Example
Conclusion
In conclusion, transformational leadership offers a range of benefits and challenges that can significantly impact an organization's success. By carefully considering the pros and cons of transformational leadership, leaders can better determine if this leadership style is the right fit for their organization and team.
Ultimately, transformational leaders have the potential to create meaningful and lasting change within their organizations, inspiring their followers to achieve their full potential and fostering a positive work environment. However, it's essential for these leaders to be aware of the potential drawbacks, such as employee burnout or overemphasis on vision, to effectively address these issues and maintain a balanced leadership approach.
FAQ
Is transformational leadership always the best approach?
No, the effectiveness of transformational leadership can depend on various factors.
How can transformational leaders avoid burnout?
Transformational leaders can avoid burnout by taking breaks, delegating tasks, and practicing self-care.
Can transformational leadership be effective in traditional organizations?
Implementing transformational leadership in traditional, hierarchical organizations may be more challenging.
Can transformational leadership be learned?
Yes, transformational leadership skills can be learned and developed over time through training and practice.