Disclaimer: We sometimes use affiliate links in our content. For more information, visit our Disclaimer Page. 
Effective communication is vital to any team's success. Constructive feedback is a valuable tool for enhancing team dynamics, boosting productivity, and unlocking potential. Providing feedback isn't just about pointing out areas for improvement but about offering guidance and support to help individuals and teams reach their full potential.
Key Takeaways:
These 10 impactful constructive feedback exercises can help individuals and teams grow and develop.
Constructive feedback is about offering guidance and support to help individuals and teams reach their full potential.
Effective communication is crucial for enhancing team dynamics and boosting productivity.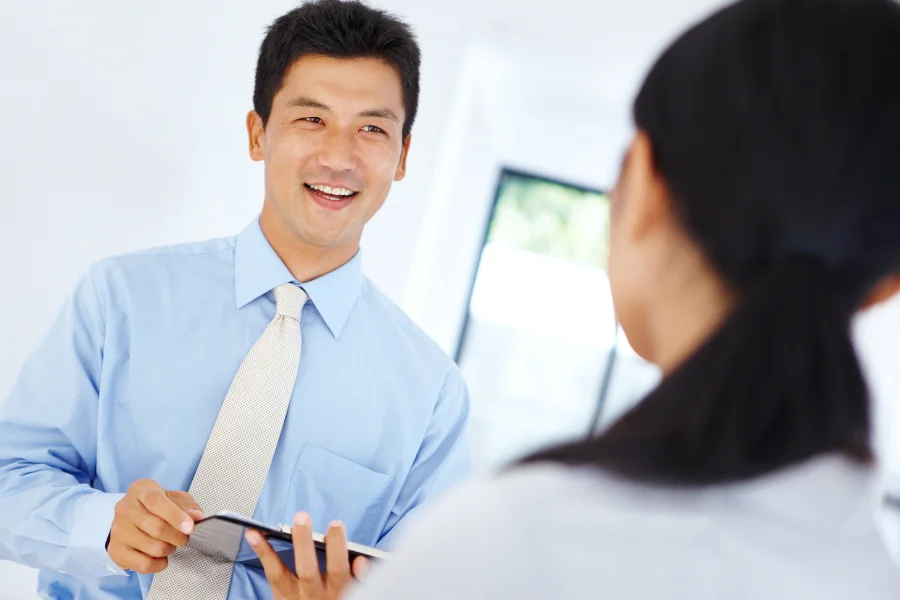 Understanding the Power of Constructive Feedback
Impactful constructive feedback can be valuable for personal growth and team building. Constructive feedback is the process of providing and receiving feedback in a way that aids learning and development. It is an essential component of effective communication that can lead to enhanced team dynamics and increased productivity.
Constructive feedback strategies involve giving specific, timely, and relevant feedback to the recipient's goals. When delivered effectively, feedback can help individuals identify areas for improvement, build new skills, and gain perspective on their strengths and weaknesses. It can also help foster a culture of continuous improvement and growth.
10 Impactful Constructive Feedback Exercises
Receiving feedback can be challenging, as it often involves acknowledging areas of weakness or areas for improvement. However, a constructive feedback approach can help individuals feel supported and encouraged to learn and grow. By providing feedback that is framed positively and focuses on solutions rather than problems, individuals can build on their strengths and identify areas for growth.
Exercise 1: Start with the Positive
One effective feedback technique is to start with positive feedback before addressing areas for improvement. This approach can help individuals receiving feedback feel more comfortable and receptive to criticism. Acknowledging strengths first creates a supportive and encouraging environment for constructive feedback.
When giving feedback, try to focus on specific examples of what the individual has done well. This can help reinforce positive behaviors and encourage continued growth. Additionally, starting with positive feedback sets the stage for a productive and collaborative conversation.
Example:
"I wanted to let you know that I was really impressed with how you handled the client meeting yesterday. You did an excellent job of articulating our company's values and communicating our message clearly. However, I do think there are some areas we can work on to improve our presentation style."
Receiving feedback can be difficult, but starting with positive feedback can help individuals feel more comfortable and open to discussion. Creating a supportive environment ensures that feedback conversations are productive and lead to continued growth.
Exercise 2: The Feedback Sandwich
The feedback sandwich technique effectively provides constructive criticism and is an essential exercise for anyone seeking to give meaningful feedback. This exercise involves starting with positive feedback and then moving on to areas for improvement before finishing with more positive reinforcement. This approach helps individuals maintain a constructive and supportive environment for feedback discussions.
To use the feedback sandwich technique, begin by acknowledging the positive aspects of a person's work. This helps create a positive tone for the conversation. Next, move on to any areas for improvement. Be specific and provide actionable feedback that the person can use to make improvements. Finally, end the conversation with positive comments and encourage the person to continue their good work.
Benefits of the Feedback Sandwich Technique
Encourages a positive dialogue
Allows for open and honest communication
Boosts morale by highlighting strengths
Provides constructive criticism in a supportive atmosphere
The feedback sandwich technique is a constructive criticism exercise that helps build trust and rapport between team members. When providing feedback, it's important to create a safe and empathetic space for the person receiving feedback. This exercise can be done in a one-on-one setting or with a group, such as during a team meeting or performance review.
Incorporating the feedback sandwich technique into your feedback activities can lead to more productive and positive interactions. While giving and receiving feedback can be difficult, using this strategy can ensure that the conversation remains constructive and supportive, allowing for personal and professional growth.
Exercise 3: Reflective Listening
Effective communication during feedback conversations involves active listening. Reflective listening ensures that both parties understand and acknowledge each other's perspectives. Here are some techniques to help you become a better listener:
Listen attentively: Give your undivided attention to the person speaking. Avoid interrupting or thinking of your response while the other person is talking.
Paraphrase: Repeat back what you heard to ensure understanding. This shows the speaker that you are listening and gives them an opportunity to clarify any misunderstandings.
Ask clarifying questions: Don't hesitate to ask questions if you're unsure about something. It's better to ask for clarification than to make assumptions.
Reflective listening is a valuable skill that helps build trust and improve communication. By practicing active listening, you can ensure that feedback conversations are productive and constructive.
Exercise 4: The Feedback Journal
Another effective feedback exercise for personal growth is keeping a feedback journal. This involves taking notes on feedback received, reflecting on it, and using it to set goals for personal improvement. A feedback journal can be a powerful tool for tracking progress over time and celebrating milestones reached.
To get started, create a notebook or document specifically for recording feedback. When you receive feedback, take the time to write it down and reflect on it. Consider what aspects of the feedback resonate with you and how you can use it to grow personally and professionally.
Use your feedback journal to set goals for personal improvement and track your progress. Record your successes and challenges along the way, and be sure to celebrate your achievements as you reach your goals.
Remember to review your feedback journal regularly and use it to guide your personal development. This exercise can be particularly valuable for those who are looking to improve their leadership skills or enhance their overall communication style.
Exercise 5: Peer Feedback Circles
Providing feedback can be daunting, but it becomes easier with practice. Peer feedback circles are a great way to get started. They create a safe space for team members to give and receive feedback constructively.
In peer feedback circles, team members gather regularly to discuss each other's work. Feedback is structured, focusing on specific areas such as communication skills, teamwork, or project management. This approach encourages collaboration and helps team members identify areas for improvement.
To set up a peer feedback circle, create a schedule for meetings, and establish ground rules. Ensure everyone understands the importance of giving and receiving feedback constructively and respectfully. Assign a facilitator to ensure the conversation stays on track and participants remain engaged.
During the feedback sessions, participants take turns giving and receiving feedback. The person receiving feedback listens actively and takes notes. The person giving feedback starts with positive aspects and provides specific examples of areas for improvement. They end with positive reinforcement and suggestions for improvement.
Peer feedback circles can be a powerful tool for team building. They create a culture of constructive criticism and encourage team members to take ownership of their personal growth. They also help team members learn from each other and share best practices.
Overall, peer feedback circles are a great way to enhance team dynamics and boost productivity. They can be a valuable addition to any team's development plan.
Exercise 6: Video-Based Feedback
If you respond well to visual feedback, this exercise is for you. Video-based feedback is an effective way to receive constructive criticism and improve performance. By watching yourself in action, you can identify areas for improvement and work on them.
To get started, record yourself performing a task or giving a presentation. This could be anything from a sales pitch to a speech. Then, watch the recording and take notes on your performance. Ask yourself: What did I do well? What could I have done better?
When providing video-based feedback to others, it's important to be specific and provide actionable suggestions. Focus on the person's performance and avoid making personal attacks. Remember, the goal is to help them improve, not tear them down.
Overall, video-based feedback can be a powerful tool for personal growth. It allows you to see yourself from a new perspective and identify areas for improvement. Try it and see how it can help you grow and develop.
Exercise 7: Role-Playing Feedback Scenarios
Another powerful way to enhance communication skills and build empathy among team members is through role-playing feedback scenarios. This exercise involves acting out different feedback scenarios to practice giving and receiving feedback effectively.
Here's how to conduct this exercise:
Divide your team into pairs.
Provide each pair with a feedback scenario to act out. You can create scenarios based on common workplace situations or specific challenges your team is facing.
Give each pair a few minutes to prepare before they start role-playing the scenario.
After each scenario, have the pairs switch roles so that each person has the opportunity to give and receive feedback.
At the end of the exercise, have a group discussion about the experience. Ask participants to share what they learned and what they plan to implement in their future feedback conversations.
Role-playing feedback scenarios are a fun and interactive way to practice giving and receiving feedback. It also helps build trust among team members and encourages open communication.
Incorporating this exercise into your team-building activities can create a constructive criticism culture promoting personal growth and team success.
Exercise 8: Continuous Feedback Loop
Implementing a continuous feedback loop is essential for personal growth and team development. Regular discussions about progress, challenges, and areas of improvement create opportunities for continuous growth. This feedback technique provides an ongoing feedback system that encourages individuals to focus on their goals and helps them stay on track.
Here are some tips on how to create a continuous feedback loop:
Set regular meetings: Establish regular meetings with team members or colleagues to discuss progress and address any concerns. This can be done weekly, bi-weekly, or monthly depending on the frequency that works best for the team.
Be specific: Ensure feedback is specific and actionable by providing concrete examples and suggestions for improvement. This will help individuals understand what they need to do to improve and how to do so.
Encourage self-reflection: Encourage individuals to reflect on their progress and identify improvement areas. This will help them take ownership of their growth and keep them motivated.
Use positive reinforcement: Positive feedback and constructive criticism will help individuals stay motivated and valued. Recognize their achievements and celebrate milestones to foster a positive feedback culture.
Be open to feedback: Encourage individuals to provide feedback on the feedback process itself. This can help identify areas for improvement and ensure that the feedback loop is functioning effectively.
Creating a continuous feedback loop is a powerful tool for personal growth and team development. By establishing regular feedback discussions and providing specific and actionable feedback, individuals can focus on their goals and continuously improve. Encouraging self-reflection and positive reinforcement will help keep individuals motivated while being open to feedback can help improve the feedback process itself.
Exercise 9: SMART Goal Feedback
SMART goal feedback enhances personal growth by providing specific, measurable, achievable, relevant, and time-bound targets to work towards. This approach aligns feedback directly with an individual's growth and development objectives.
Here's how to implement it:
Encourage individuals to set SMART goals for their development.
Ensure the goals are associated with the feedback you provide. For instance, if team members need to become more effective communicators, identify the measurable actions they can take to improve.
Regularly review these goals during your feedback sessions.
Celebrate the achievements and recognize the progress made.
Utilizing SMART goal feedback gives a clear direction to growth and development and ensures that actionable steps are being taken toward achieving specific targets.
Exercise 10: 360-Degree Feedback
360-Degree feedback is a popular, comprehensive method to receive feedback from all angles: superiors, peers, subordinates, and even self-evaluation.
Implementing it involves:
Creating a safe atmosphere for people to give and receive feedback.
Inviting colleagues at all levels to provide feedback about an individual's performance. This should include the things they do well, as well as areas they need to improve.
The collected data should then be anonymously shared with the individual. This provides a rounded view of how the individual is performing.
This feedback can then be used by the individual to identify their strengths and areas for professional development.
Using 360-degree feedback allows for a more holistic view of an individual's performance and enables them to grow in all areas of their professional life. This feedback approach can improve team communication and can help create a culture of constant improvement.
Conclusion
The application of these impactful feedback exercises fosters a productive dialogue that promotes both personal and professional growth. By encouraging constructive communication and celebrating achievements, they enrich team dynamics and cultivate a culture of continuous improvement, ultimately leading to empowered individuals in a thriving, cohesive work environment.
FAQs
What are some impactful constructive feedback exercises for managers?
There are several effective constructive feedback exercises for managers to enhance team communication and development. These exercises might include Feedback Mad Libs, Feedback Through Storytelling, Role-playing The Feedback Sandwich, Feedback Ladder, and Feedback Speed Dating.
How can storytelling be used as an exercise for constructive feedback?
Storytelling can be a powerful way to provide feedback. Managers encourage employees to share their experiences, challenges, and successes through narratives during this exercise. This approach fosters open communication, empathy, and a deeper understanding of each other's perspectives.
What is the "Feedback Sandwich" exercise in the context of constructive feedback?
The "Feedback Sandwich" is an exercise where managers provide constructive criticism between two layers of positive feedback. This approach ensures that the recipient receives constructive feedback in a balanced and supportive manner.
How does the "Feedback Ladder" exercise work in promoting constructive feedback?
The "Feedback Ladder" exercise involves gradually escalating the depth of feedback. Managers start with lighter, positive feedback and progressively move toward more constructive insights. This technique helps create a safe environment for discussing areas of improvement.
What is the purpose of the "Feedback Speed Dating" exercise for managers?
"Feedback Speed Dating" involves employees rotating to provide and receive feedback from multiple colleagues in a short timeframe. This exercise encourages diverse perspectives and quick insights exchanges, promoting a continuous improvement culture.