Disclaimer: We sometimes use affiliate links in our content. For more information, visit our Disclaimer Page. 
Are you curious about who's giving Starbucks a run for their money? It's no secret that Starbucks Corporation, a global specialty coffee roaster, holds an impressive degree of market dominance.
But how do they manage to stay on top? One way Starbucks works to remain at the top of its game is by keeping an eye on its competition and staying up-to-date with current trends in the business.
This article sheds light on the top 12 competitors challenging Starbucks' reign, offering an in-depth analysis of their strategies and strengths. Don't miss out; there's plenty brewing beyond the green mermaid!
Key Takeaways
Starbucks Corporation holds a dominant position in the specialty coffee market but faces stiff competition from rivals such as Dunkin' Donuts, McDonald's (McCafé), Costa Coffee, and more.
Competitors like Dunkin' Donuts focus on providing quick service and competitive pricing to enhance customer loyalty.
McDonald's (McCafé) aggressively promotes its coffee line as a significant competitor to Starbucks with its global reach and recognition.
Costa Coffee solidifies its position as one of the key players in the industry with exceptional quality arabica coffee plantations and over 3,800 stores worldwide.
Peet's Coffee stands out through its commitment to sourcing high-quality beans globally, presenting a challenge to Starbucks in terms of market share.
Understanding Starbucks' Position in the Market
Starbucks holds a dominant position as the world's largest specialty coffee roaster and chain of coffeehouses. Established in Seattle, Washington in 1971 by Jerry Baldwin, Gordon Bowker, and Zev Siegl, the brand has grown exponentially under the leadership of Howard Schultz to over 34,000 store locations globally.
Their market capitalization is a testament to their dominance in the retail market for coffee. This company-operated business model gives Starbucks more control over several aspects like quality standards and customer service.
Despite facing a temporary decline due to the COVID-19 pandemic's impacts on global store sales and consolidated net revenues in 2020, Starbucks demonstrated resilience with an impressive recovery of a 9% increase in comparable store sales during 2021 in the United States in the second quarter compared with the same period last year. 
Starbucks also reported consolidated net revenues of $8.7 billion for its second quarter of fiscal year 2023, which is a 14% increase from the prior year.
While enjoying substantial brand loyalty worldwide, Starbucks also faces stiff competition from rivals including Dunkin' Donuts (now owned by Inspire Brands), McCafé (McDonald's), and Costa Coffee, who are constantly trying to capture much-needed market share within this industry.
Starbucks' Unique Selling Proposition
Starbucks Corporation, a premier specialty coffee roaster, marketer, and retailer, has established a global presence with over 34,000 stores spread across six continents and 78 countries. The company has achieved market dominance and brand loyalty among coffee drinkers through its extensive reach and offerings.
Its unmatched selling proposition lies not only in the quality and variety of its beverages but also in its customers' experience. Unlike coffeehouse chains that focus primarily on providing quick service or competitively priced products, Starbucks presents itself as a "third home" – an inviting atmosphere nestled between work and home where patrons can relax with their favorite brew.
This value proposition extends beyond tasty caffeinated concoctions; it encompasses comfortable seating areas, free Wi-Fi access promoting longer stays, personalized services from friendly baristas, and community gathering spots hosting events such as poetry readings or local meetings – all aimed at nurturing relationships with consumers who are treated more like family than footfall.
Through these targeted efforts to provide unparalleled customer experiences coupled with diverse offerings ranging from Frappuccinos to cold-brew coffees and novel initiatives like Reserve Roasteries collaborations, Starbucks consistently ensures its strong foothold over competitors by providing a unique Starbucks Experience to every customer, which includes creating memorable moments of connection over cups of coffee.
Top 12 Starbucks Competitors
This comprehensive list consists of world-renowned coffeehouse chains and aspiring enterprises that have been steadily striving for a greater market share over the years.
Each company has carved its own niche in the industry, introducing unique selling propositions, strengths, and strategies that give them a competitive edge. They all stand as strong competitors of Starbucks, the world-leading brand in this sector. The top 12 Starbucks competitors are:
1. Dunkin Donuts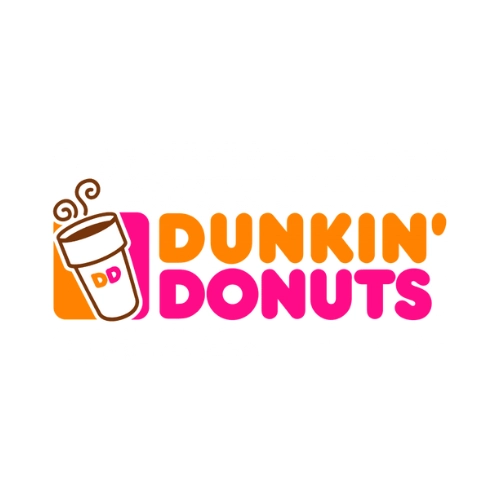 America's coffee & doughnut giant, franchised worldwide. Founded in 1950. Known for its iconic coffee & baked goods.
With a significant presence in over 33 countries and more than 12,000 restaurants worldwide, Dunkin' Donuts is a force to be reckoned with in the specialty coffee roaster market. It has carved out its niche by providing customers with quick service, a competitive pricing strategy, and constant deals which enhance customer loyalty.
For instance, boosting brand awareness through innovative campaigns like 'Bases Loaded,' a promotion for summer iced-beverages launched in June 2008, or their annual Free Iced Coffee Day that distributed an astounding four million cups back in 2008.
Notably differentiating itself from Starbucks Corporation's high-end image; it conducted a taste-test ad campaign comparing its coffee product offerings against those of Starbucks, establishing that many hardworking Americans preferred the taste of Dunkin'.
The company even outspent McDonald's by up to 60% on paid media specifically targeting coffee products. This combination of clever strategies positions Dunkin' Donuts as one powerful competitor within the retail coffee market with broad appeal among middle to upper-class consumers.
2. Costa Coffee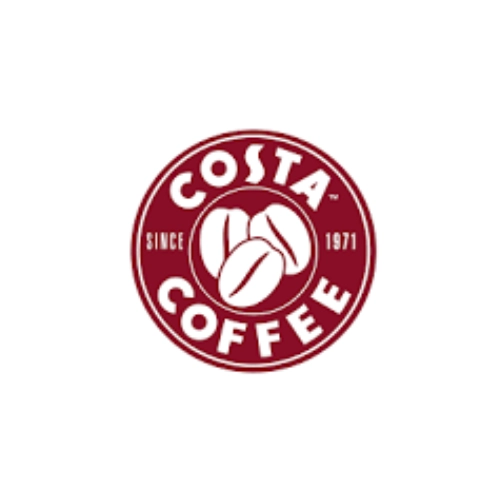 British coffeehouse chain, founded in London in 1971, acquired by Coca-Cola in 2019 for $4.9B, with 3,821 stores in 31 countries.
Costa Coffee is a formidable competitor to Starbucks, holding the second-largest market share globally and boasting over 3,800 stores across 29+ countries. With a focus on arabica coffee plantations, Costa Coffee aims to deliver exceptional quality in every cup.
Its strong presence in the global coffee industry, with a 16% market share, solidifies its position as one of the key players in this competitive landscape. In our comprehensive analysis of Starbucks' competitors, Costa Coffee emerges as an impressive contender vying for market leadership alongside Starbucks.
3. McCafé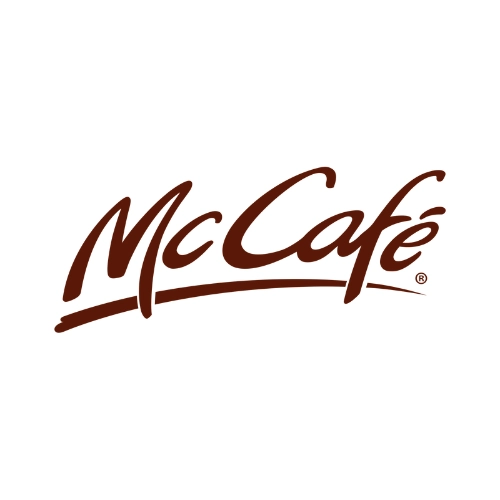 McCafé is a coffee-house-style food and beverage chain, owned by McDonald's. Conceptualized and launched in Melbourne, Australia, in 1993.
McDonald's, home of the famous Golden Arches, is a major contender in the coffee industry with its McCafé brand. Operating over 14,000 restaurants across more than 35 countries, McDonald's aggressively promotes its McCafé coffee line as a significant competitor to Starbucks.
Known for its fast and convenient service, McDonald's has made a strong presence in the breakfast category by offering an array of coffee drinks including smoothies and frappes. With such global reach and recognition, it is no wonder that McDonald's poses a real threat to Starbucks' market dominance.
4. Peet's Coffee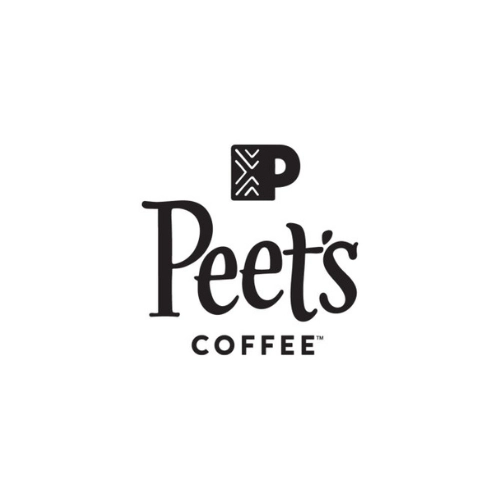 Specialty coffee roaster and retailer based in California, owned by JAB Holding Company. 14,000+ grocery stores across the US.
Peet's Coffee is a formidable competitor to Starbucks in the specialty coffee market. With over 200 locations, Peet's Coffee has established itself as a trusted brand with a loyal customer base.
What sets Peet's apart is its commitment to sourcing high-quality coffee beans from around the world, ensuring that every cup of coffee delivers an exceptional flavor profile. Despite being smaller than Starbucks, Peet's Coffee has been experiencing rapid growth and presents a significant challenge in terms of market share.
Its focus on quality and its ability to connect with consumers who appreciate premium coffee makes it a force to be reckoned with in the competitive coffee industry.
5. Café Coffee Day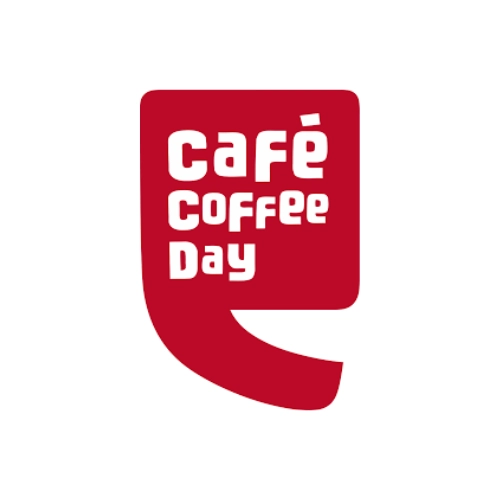 An Indian multinational coffeehouse chain with over 550 outlets in India and a presence in several international locations.
Café Coffee Day, with an impressive 18% market share in India, is a significant competitor to Starbucks. Known for its extensive network of coffee shops and cafes, Café Coffee Day has ambitious plans for expansion, aiming to open 1,000 new stores by 2022.
This strategic move will undoubtedly strengthen its market position and further intensify the competition with Starbucks in the region. With a focus on delivering high-quality coffee experiences to consumers, Café Coffee Day continues to capture the attention and loyalty of coffee enthusiasts across India.
6. Folgers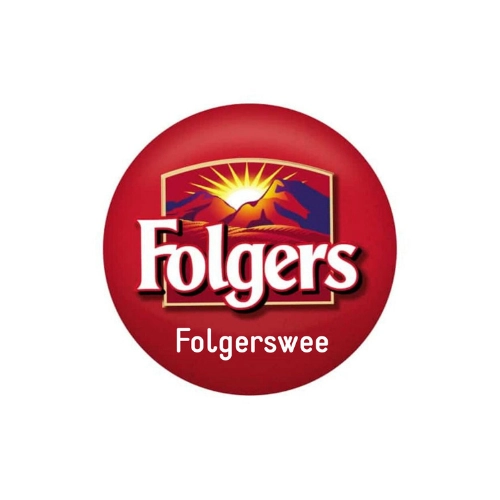 American brand of ground, instant, and pod coffee, owned by The J.M. Smucker Company. Introduced in 1850
Folgers is a leading coffee brand in the United States, commanding an impressive 37% market share. Known for their high-quality coffee beans sourced from around the world, Folgers has built a strong reputation among consumers.
With its wide range of products including packaged coffee and ready-to-drink beverages, Folgers competes directly with Starbucks in the US market. Despite Starbucks' dominance, Folgers has managed to maintain a significant market share and poses as a formidable competitor in the specialty coffee industry.
7. The Coffee Bean & Tea Leaf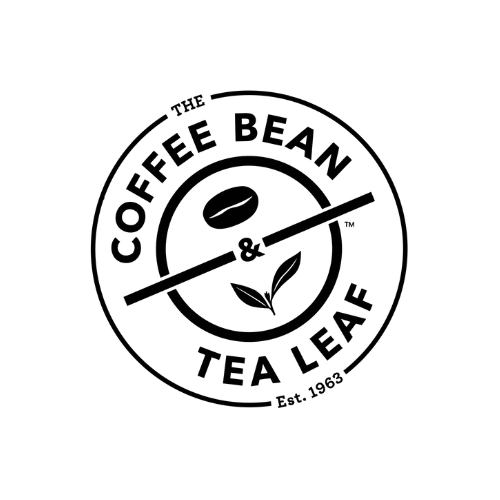 American coffee shop chain founded in 1963, offering coffee, tea, and food. Locations in 32 countries.
The Coffee Bean is a rising star among coffee chains, boasting a revenue of $500 million in 2016 and showing an impressive 9% growth compared to Starbucks' 3%. While The Coffee Bean may have a smaller market share than its competitors, it is rapidly gaining ground and proving to be a potential threat to Starbucks.
As part of the top 12 competitors analysis, this comprehensive examination will delve into The Coffee Bean's business strategy, revenue model, product offerings, and more. With its strong performance and growing popularity, The Coffee Bean cannot be overlooked in the competitive landscape of specialty coffee chains.
8. Caffè Nero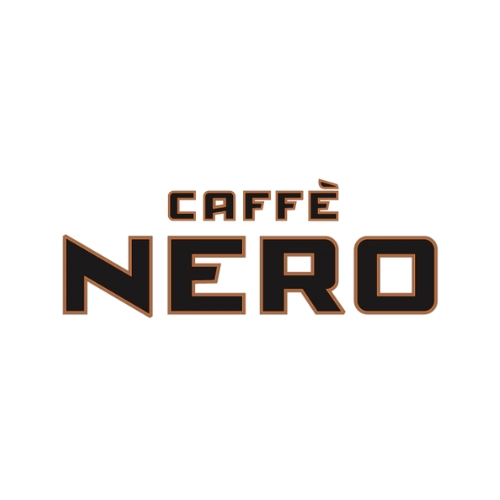 Italian-influenced coffeehouse company headquartered in London, with 1,000+ coffee houses in 11 countries.
Caffè Nero is one of the main competitors of Starbucks, known for its strong presence in the UK market. With an estimated net worth of about $800 million, Caffè Nero has established itself as a significant player in the coffee industry.
As part of an in-depth competitor analysis, it's important to consider Caffè Nero's impact on Starbucks' market share and its overall business strategy. Operating in a highly competitive landscape that includes international chains and local cafes, Caffè Nero showcases its financial strength and competitiveness by continuously expanding its presence.
This makes Caffè Nero a notable competitor to Starbucks, particularly in the UK region where it holds a prominent position.
9. Caffe Ritazza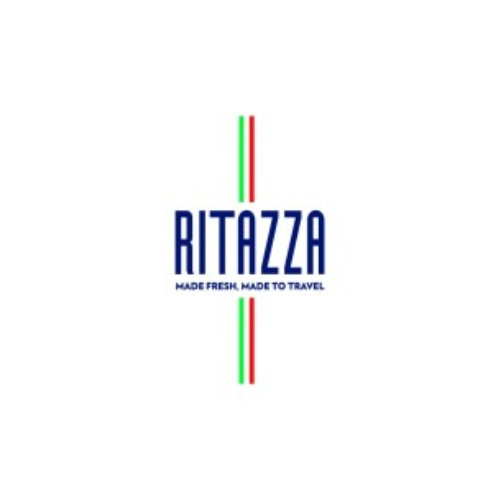 Coffee shop chain owned by SSP Group, offering a variety of coffees, pastries, ciabattas, panini, and alcoholic drinks at travel locations worldwide.
Caffe Ritazza is a coffeehouse chain that provides a unique and enjoyable café experience to its customers. With a focus on quality ingredients and expertly brewed beverages, Caffe Ritazza has established itself as a notable competitor in the coffee industry.
Offering an array of hot and cold drinks, including specialty coffees, teas, and refreshing smoothies, this cafe aims to cater to diverse tastes and preferences. Additionally, Caffe Ritazza also serves delicious baked pastries, sandwiches, salads, and fruits for those seeking a quick snack or light meal alongside their beverage of choice.
While not mentioned in the provided information about Starbucks competitors specifically, Caffe Ritazza deserves recognition for its commitment to providing high-quality products with excellent customer service.
10. Tim Hortons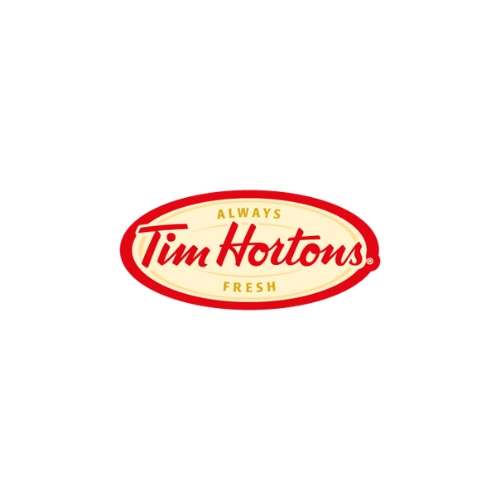 Canadian multinational coffeehouse chain is known for serving coffee, doughnuts, sandwiches, and fast-food items worldwide.
Tim Hortons is a major player in the coffee industry, particularly in Canada where it holds the distinction of being the largest coffee chain with over 4,000 outlets. In North America, Tim Hortons competes directly with Starbucks for market share and customer loyalty.
One key area where Tim Hortons stands out is its wide variety of breakfast items, offering customers more options compared to Starbucks. Additionally, Tim Hortons differentiates itself from its competitor by maintaining lower pricing strategies.
The inclusion of Tim Hortons in this comprehensive analysis highlights its relevance and impact on Starbucks' market positioning, providing valuable insights into its competitive strengths and weaknesses.
11. Lavazza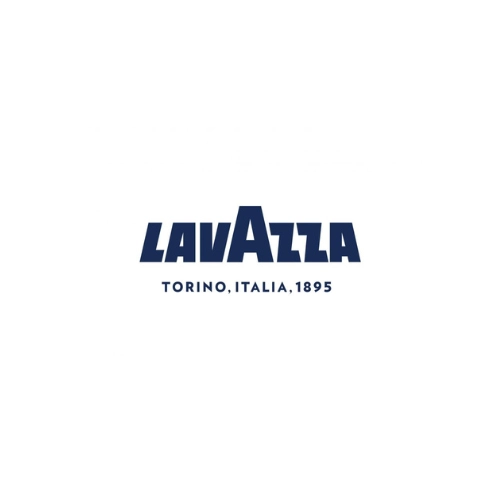 A leading Italian coffee company is known for sustainability and blending art. Headquarters in Turin. 3,800 employees.
One of the key competitors in Starbucks' comprehensive analysis is Lavazza. As a prominent brand in the global coffee industry, Lavazza brings its unique offerings and strategic planning to challenge Starbucks' market dominance.
With a strong presence and innovative technologies, Lavazza has established itself as a preferred choice among middle to upper-class consumers. The company's product lineup includes premium coffee, machine capsules, blended beverages, fresh food, and more.
With its competitive advantage of brand recognition and customer loyalty, Lavazza poses a significant threat to Starbucks' position in the market.
Coffee Republic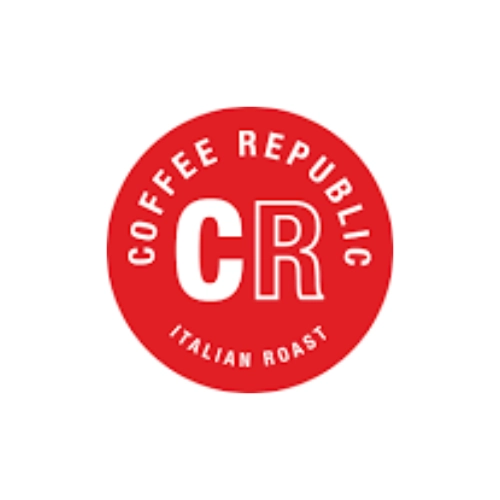 British coffee bar and deli franchise chain founded in 1995, with 129 locations serving coffee, tea, and more.
Coffee Republic is a popular global coffeehouse chain that competes with Starbucks in the specialty coffee market. Founded by brother and sister team Sahar and Bobby Hashemi, Coffee Republic has established itself as a prominent player in the industry.
With its focus on providing high-quality coffee blends and a cozy atmosphere, Coffee Republic appeals to customers seeking a unique coffee experience. The brand offers an extensive menu of caffeinated beverages, including espressos, lattes, cappuccinos, and cold brews.
One of Coffee Republic's standout features is its commitment to using ethically sourced beans. The company works closely with farmers around the world to ensure fair trade practices and sustainable farming methods are implemented.
This emphasis on social responsibility resonates with consumers who value ethical business practices. Additionally, Coffee Republic offers a range of delicious food options such as pastries, sandwiches, salads, and snacks to complement its beverage offerings.
Comparing Starbucks with Its Competitors
Starbucks dominates the coffee market with its extensive product offerings, premium pricing strategies, targeted marketing tactics, and loyal customer base. Its competitors like Dunkin' Donuts, McDonald's (McCafé), Costa Coffee, and others try to compete by offering their own unique value propositions in terms of price points, convenience, and menu options.
However, Starbucks stands out with its strong brand presence and recognition globally.
Product offerings
Starbucks offers a wide range of products to cater to different tastes and preferences. Their primary focus is on serving specialty coffee, which includes popular options like espresso-based drinks, brewed coffee, and cold brews.
In addition to coffee, Starbucks also offers an extensive selection of tea options, including hot teas and iced teas. They have an array of seasonal beverages that change throughout the year to keep customers excited and engaged.
Moreover, Starbucks has expanded its menu to include non-coffee beverages such as smoothies and refreshers for those who prefer alternatives to caffeinated drinks. To accompany their beverages, Starbucks provides a variety of food options ranging from baked pastries like croissants and muffins to sandwiches, salads, yogurt parfaits, and even protein boxes for a more substantial meal option.
Pricing strategies
Starbucks and its competitors employ various pricing strategies to attract customers and increase profitability. Starbucks is known for its premium prices, positioning itself as a luxury brand in the coffee market.
This strategy allows Starbucks to generate higher profit margins per cup of coffee sold. Conversely, Dunkin' Donuts adopts a more competitive pricing approach by offering lower-priced menu items, making it an attractive option for cost-conscious consumers.
Costa Coffee also focuses on affordability while maintaining the quality of its Arabica coffee offerings. McDonald's (McCafé) follows a similar strategy with competitively priced coffee drinks designed to appeal to its fast-food customer base.
Peet's Coffee positions itself as a high-end specialty roaster with prices comparable to Starbucks, targeting discerning coffee connoisseurs willing to pay a premium for exceptional beans sourced from around the world.
Marketing tactics
Starbucks effectively utilizes various marketing tactics to maintain its market dominance. One of their key strategies is creating a strong brand presence through targeted advertising campaigns and partnerships.
For example, Starbucks has collaborated with popular brands like Spotify and Pokémon Go to engage with younger demographics. They also rely heavily on social media platforms, such as Instagram and Twitter, to showcase their products and interact with customers.
Additionally, Starbucks leverages technology by offering mobile ordering and rewards programs through its app, enhancing the overall customer experience. By combining innovative marketing techniques with a widespread online presence, Starbucks continues to attract new customers while retaining the loyalty of existing ones.
Customer base and target market
Starbucks has successfully built a diverse customer base, appealing to both the younger generation and older coffee enthusiasts. With its focus on creating a "third place" experience, Starbucks targets individuals looking for a comfortable space to relax or work.
Additionally, the company has been successful in attracting urban professionals seeking high-quality beverages and specialty coffee options. While Starbucks does have loyal customers across various demographics, it primarily caters to middle to upper-class consumers due to its higher-priced products.
With its wide range of offerings and innovative technologies like mobile ordering and payment options, Starbucks continues to attract and retain customers who value convenience, quality, and the overall Starbucks experience.
Starbucks' SWOT Analysis
Starbucks' position as the leading coffeehouse chain is better understood through an in-depth SWOT analysis. This analysis gives us a better grasp of Starbucks' strengths, weaknesses, opportunities, and threats.
Strengths
Weaknesses
Opportunities
Threats
• Brand Recognition: Starbucks has a distinct advantage over its competitors due to its powerful brand recognition. This enables them to attract new customers and retain existing ones.

• Global Presence: With thousands of outlets around the world, Starbucks has a considerable global reach, which helps them retain customer loyalty even when their customers travel abroad.
Weaknesses:


• Lack of Customization: Globally, Starbucks largely offers the same range of products. This lack of customization could alienate potential customers who prefer localized coffee experiences.

• Premium Pricing: Starbucks' high-end pricing strategy may not meet all customer's expectations as the value may not always match high prices.

• High Employee Turnover: The coffeehouse industry is known for its high employee turnover. Starbucks also faces this challenge, which could impact service quality.
• Emerging Markets: With the growing popularity of coffee and cafe culture worldwide, there are opportunities in emerging markets that Starbucks can exploit.

• Entertainment Industry Partnerships: Starbucks can leverage partnerships with the entertainment industry to promote its brand and drive growth.

• Market Saturation: The American market for coffeehouses is highly saturated, and this poses a significant threat to Starbucks' growth potential.

• Healthier Trends: The growing consumer preference for healthier alternatives poses a threat to Starbucks. The brand needs to innovate its product range to cater to this changing consumer behavior and maintain its market share.
Conclusion
This in-depth competitor analysis reveals the fierce competition Starbucks faces from Dunkin' Donuts, McDonald's (McCafé), Costa Coffee, and other major players in the coffee industry.
Despite tough competition, Starbucks maintains its market dominance through its unique selling proposition, quality products, global presence, and loyal customer base. With a focus on expansion and innovation, Starbucks continues to thrive and adapt to changing consumer preferences.
Stay informed about the evolving landscape of Starbucks competitors to understand the dynamics shaping the world of specialty coffee.
FAQs
Who is the biggest competitor of Starbucks?
Dunkin' Donuts is considered the biggest competitor of Starbucks. Both chains have a strong presence in the coffee market and compete fiercely for customers, particularly in the United States.
What differentiates Starbucks from its competitors?
Starbucks stands out from its competitors through its unwavering commitment to providing exceptional quality coffee and a superior customer experience. Unlike many of its rivals, Starbucks sources its coffee beans from the most reputable suppliers worldwide and meticulously roasts them to perfection, ensuring that each cup is a delightful sensory experience.
Who are the top competitors of Starbucks?
The top competitors of Starbucks include Dunkin' Donuts, Costa Coffee, Tim Hortons, Peet's Coffee, Caribou Coffee, McCafé (McDonald's), Seattle's Best Coffee, The Coffee Bean & Tea Leaf, Caffè Nero, Second Cup, Dutch Bros. Coffee, and Lavazza.
Dunkin' Donuts is a major competitor to Starbucks and holds a considerable market share in the coffee industry. While Starbucks has a stronger global presence with more locations worldwide, Dunkin' Donuts has a significant presence in the United States and competes closely with Starbucks for customers.
What differentiates Costa Coffee from Starbucks?
Costa Coffee offers a slightly different experience compared to Starbucks. Costa focuses on offering quality coffee along with British-style baked goods and sandwiches. They also have an emphasis on sustainability initiatives such as protecting biodiversity and sourcing ethically traded coffee beans.
How does Tim Hortons compete against Starbucks?
Tim Hortons is another notable competitor to Starbucks primarily based in Canada but expanding globally. They offer both hot and iced beverages along with breakfast options like bagels and donuts. Tim Hortons emphasizes affordability while still maintaining quality products comparable to those offered by Starbucks.