Disclaimer: We sometimes use affiliate links in our content. For more information, visit our Disclaimer Page. 
As a manager, your job comes with a lot of pressure. Your responsibility to meet targets, make critical decisions, and manage a team can cause stress and impact your well-being. However, developing a successful approach to stress management can help you stay focused, productive, and balanced.
This article will discuss proven stress management techniques for successful managers to help you achieve professional success without compromising your health and well-being.
Key Takeaways
Effective stress management can boost productivity, enhance decision-making, and maintain work-life balance for managers.
Stress can affect managers' performance and well-being, impacting decision-making, communication, and overall job satisfaction.
Managers can identify their stress triggers and use practical tips to manage their time, build support networks, practice mindfulness, promote work-life balance, and develop resilience.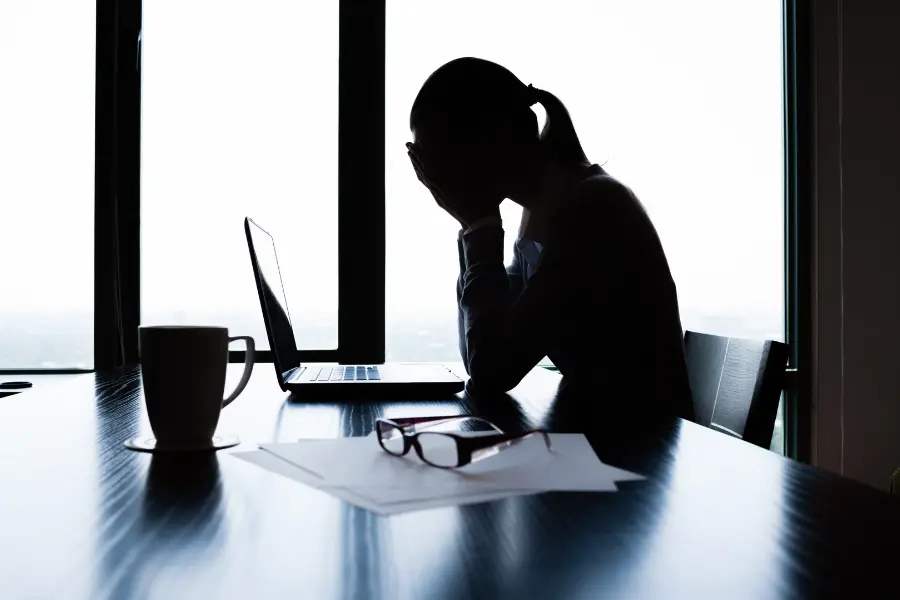 Understand Stress Management Techniques for Successful Managers
Stress is a common phenomenon in the workplace that affects managers at all levels. Tight deadlines, heavy workloads, performance expectations, and conflicts with colleagues or superiors can cause it. If not managed effectively, stress can negatively impact managers' health, job satisfaction, and overall performance.
Some common signs and symptoms of stress in managers include anxiety, irritability, fatigue, decreased productivity, and poor decision-making. Long-term stress can lead to chronic health problems, including heart disease, high blood pressure, and mental health disorders.
Therefore, managers must learn stress reduction techniques and develop effective stress management skills to maintain their well-being and professional success. The following sections will discuss some proven stress management techniques and tips for managers to lead healthy, balanced, and productive life.
Identifying Personal Stress Triggers as a Manager
As a manager, it's essential to recognize what triggers your stress in the workplace. Some common stressors for managers include high workloads, tight deadlines, conflict management, and balancing multiple responsibilities.
One way to identify your stress triggers is to keep a journal or log of when you feel stressed and what events or situations preceded those feelings. This can help you recognize patterns and take proactive steps to reduce stress in the future.
Effective Time Management for Stress Reduction
Managing time effectively is crucial for reducing stress and maintaining productivity. Follow these tips to enhance your time-management skills:
| Tips for Effective Time Management | How it Helps |
| --- | --- |
| Create a to-do list and prioritize tasks | Reduces overwhelm and helps you stay focused on key tasks |
| Delegate tasks appropriately | Saves time and allows you to focus on key responsibilities |
| Set realistic deadlines and schedules | Helps reduce stress caused by unrealistic expectations and promotes better time estimation |
It is also important to avoid multitasking, as it can lead to increased stress and decreased productivity. Focus on one task at a time, and take breaks to recharge and refocus.
Effective Time Management Apps
There are also several time management apps available to help you stay organized and on track:
Todoist: A popular task management app that allows you to create to-do lists and prioritize tasks
RescueTime: A time-tracking app that helps you understand how you spend your time and prioritize your workload accordingly
Forest: An app that encourages focus and productivity by gamifying time management and encouraging users to stay off their phones during work hours
"Time management is about life management." – Oprah Winfrey
Building Strong Support Networks as a Manager
Managing stress can be challenging, but building a strong support network can make it easier. Positive relationships with colleagues, mentors, and friends can help managers feel supported and understood.
Here are some tips for building a strong support network:
Participate in team-building activities and social events to bond with colleagues outside of work.
Acknowledge and appreciate the contributions of team members to build positive relationships.
Seek feedback and guidance from mentors or coaches who can help navigate challenging situations.
Cultivate friendships with people with similar interests and can provide a listening ear and perspective outside work.
By building a strong support network, managers can access resources and guidance to manage stress, enhance their well-being, and improve their professional success.
Practicing Mindfulness and Relaxation Techniques
As a manager, it can be difficult to find time to unwind and relax amidst a busy schedule. However, incorporating mindfulness and relaxation techniques into your routine can reduce stress and improve overall well-being.
One effective technique is meditation. Find a quiet space and sit comfortably with your eyes closed. Take deep breaths and focus on your breath, releasing any thoughts that come to mind. Start with just a few minutes each day and gradually increase the time as you become more comfortable.
Deep breathing exercises can also help reduce stress. Inhale deeply through your nose, hold for a few seconds, and then exhale slowly through your mouth. Repeat this several times, focusing on your breath and allowing yourself to relax.
Visualization is another powerful relaxation tool. Close your eyes and visualize a calming scene like a beach or forest. Focus on this environment's sights, sounds, and smells and fully immerse yourself in the experience.
Promoting Work-Life Balance for Managerial Success
A manager's healthy work-life balance is crucial for success and well-being. Without proper balance, you may experience burnout, decreased productivity, and a negative impact on your personal life. Here are some tips to promote work-life balance:
Set boundaries: Learn to say no when your workload becomes overwhelming. Prioritize your tasks and delegate responsibilities to your team whenever possible.
Take care of yourself: Make time for self-care activities like exercise, meditation, or spending time with loved ones. Prioritizing your well-being will help you be a better manager in the long run.
Avoid burnout: Don't overwork yourself or neglect your personal life. Take time off when you need it, and disconnect from work during your time off.
Remember, work-life balance is not a luxury; it's necessary for personal and professional success. By prioritizing your well-being, you can reduce stress and achieve greater productivity and satisfaction in your work and personal life.
Effective Communication and Conflict Management
As a manager, effective communication and conflict management are essential to minimizing workplace stress. Poor communication and unresolved conflicts can lead to misunderstandings, tension, and reduced productivity and morale. Here are some practical tips to help you improve your communication and conflict-resolution skills:
Active Listening Techniques
Active listening is a key communication skill that involves paying close attention to what the other person is saying, asking clarifying questions, and demonstrating understanding. When actively listening to your colleagues and employees, you build trust and empathy, leading to better collaboration and conflict resolution.
Assertive Communication
Assertive communication is another valuable skill that involves expressing your needs and opinions in a clear, respectful, and confident manner. This approach helps you avoid passive or aggressive communication styles, which can create tension and increase stress levels. By practicing assertive communication, you can set boundaries, express your expectations, and productively address conflicts.
Conflict Resolution Strategies
Constructively resolving conflicts is crucial in minimizing workplace stress and building positive relationships. Some effective conflict resolution strategies include active listening, taking ownership of your part in the conflict, seeking common ground, and brainstorming solutions together. By staying calm, respectful, and focused on finding a mutually beneficial solution, you can resolve conflicts in a way that preserves the integrity of the working relationship.
By practicing effective communication and conflict management strategies, you can reduce workplace stress and improve your overall performance as a manager. Open and transparent communication can go a long way in building trust, promoting collaboration, and creating a positive work environment.
Developing Resilience as a Manager
As a manager, developing resilience to cope with stress and challenges is important. Resilient managers are better equipped to handle unexpected changes and setbacks, leading to increased job satisfaction and performance. The following strategies can help you build resilience:
Self-reflection: Take time to reflect on your strengths and weaknesses and identify areas for growth. This can help you better understand yourself and boost your confidence.
Seek feedback: Ask for feedback from colleagues, mentors, and supervisors to gain insight into your performance and identify areas for improvement. Use this feedback to develop actionable goals and strategies.
Embrace change: Recognize that change is a constant in the workplace and embrace it as an opportunity for growth and learning. This can help you develop adaptability and flexibility.
Practice positive self-talk: Use positive self-talk to boost your confidence and maintain a positive outlook, even in challenging situations.
Set realistic goals: Set achievable goals aligned with your strengths and priorities. This can help you stay motivated and focused.
By incorporating these strategies into your daily routine, you can develop the resilience to cope with stress and thrive as a manager.
Conclusion
Managing stress is crucial for achieving success as a manager. Managers can enhance their productivity, decision-making, and overall well-being by implementing the stress management techniques discussed in this article. Remember that stress is a natural part of any job, but it can be managed effectively with the right tools and resources.
Take the time to identify your stress triggers and develop a plan to reduce their impact. Practice effective time management, build a strong support network, and prioritize work-life balance. Remember to communicate openly and constructively, and work on building resilience to cope with challenges.
By prioritizing stress management and well-being, managers can set themselves up for success in their personal and professional lives. So, go ahead and start implementing these effective stress management techniques today!
FAQs
How do you manage stress as a manager?
Managing stress as a manager involves several strategies, including effective communication with your team, setting clear performance expectations, prioritizing tasks, and delegating responsibilities. These practices can help you create a less stressful work environment and maintain your well-being.
What are the five stress management techniques at the workplace?
Regular exercise
Deep breathing and relaxation techniques
Mindfulness meditation
Prioritizing tasks and setting boundaries
Effective time management
What are the 4 A's of stress management?
Avoid: Identify stressors and try to avoid them when possible.
Alter: Modify or adapt the situation causing stress to make it more manageable.
Adapt: Change your perspective and attitude toward stressors to reduce their impact.
Accept: Recognize that some stressors are beyond your control and learn to accept them.
How do successful people manage stress?
Effective time management
Regular exercise and physical activity
Mindfulness and meditation practices
Seeking social support and maintaining healthy relationships
Setting clear boundaries and prioritizing self-care
How can managers help alleviate the workplace stress of their subordinates?
Encouraging open communication and addressing concerns
Providing clear expectations and goals
Offering resources for stress management, such as workshops or counseling
Recognizing and rewarding achievements
Promoting work-life balance and flexibility
Fostering a positive and supportive work environment