Disclaimer: We sometimes use affiliate links in our content. For more information, visit our Disclaimer Page. 
Introducing yourself can be a nerve-wracking experience, whether meeting new people or interviewing for a job. However, with the right techniques, you can master self-introduction questions and make a lasting impression.
This article provides tips and examples to help you deliver an effective self-introduction speech. We'll cover the importance of self-introductions, self introduction questions, how to craft your speech, and ways to practice and polish your delivery. We'll also address common self-introduction mistakes to avoid and provide strategies for overcoming self-introduction anxiety.
Key Takeaways:
Mastering self-introduction questions is essential for success in various social and professional situations.
Crafting an effective self-introduction involves choosing the right content and structuring your speech.
Delivery is key in self-introductions, including body language, voice modulation, and timing.
Practice makes perfect, so rehearse your self-introduction before the next opportunity arises.
Be aware of common self-introduction mistakes to avoid, and adapt your introduction to different cultural contexts.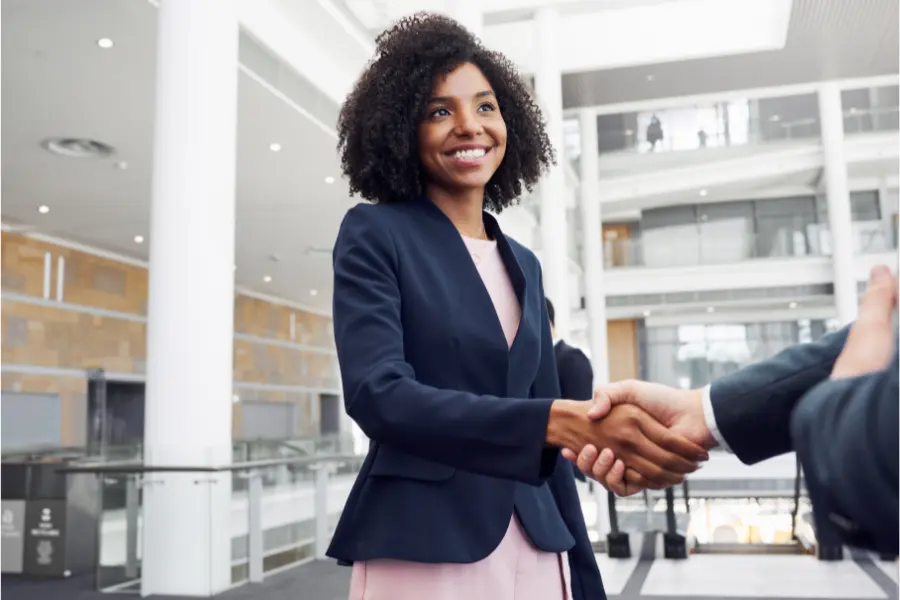 The Importance of Self Introductions
Before we dive into the tips and examples, it's important to understand the significance of self-introduction. Whether meeting new people or attending a job interview, a well-crafted self-introduction speech can make a lasting impression and set the tone for success.
Think of your self-introduction as your first chance to make an impact. It's a way to showcase your personality, skills, and uniqueness to the people around you. A good self-introduction can help you stand out from the crowd and leave a memorable impression.
During a job interview, your self-introduction can determine whether or not you get the job. A well-crafted introduction speech can demonstrate your confidence, professionalism, and suitability for the role. A good self-introduction can help you make new friends, build connections, and establish meaningful relationships in social settings.
In short, a self-introduction is an important tool for success in both personal and professional life. With the right techniques and strategies, you can deliver a powerful introduction that will leave a lasting impact on the people around you.
Crafting Your Self Introduction
Now that you understand the importance of a self-introduction, it's time to craft one to make a lasting impression. Here are some steps to follow:
Start with a strong opening. You must first grab your audience's attention by introducing yourself in a job interview or a social gathering. Consider using a memorable quote, an interesting fact about yourself, or a personal story about the situation.
Introduce yourself. This may seem obvious, but stating your name clearly and confidently is important. If you have a professional title or designation, mention that as well.
Provide some context. Depending on the situation, you may want to briefly explain your role or purpose for being there. For example, if you're at a networking event, you could mention your industry or area of expertise.
Highlight key accomplishments or skills. Use this opportunity to showcase your strengths and unique qualities. Mention any relevant experience or achievements that make you stand out.
End with a call to action. Finish your self-introduction with a clear call to action, such as asking questions or expressing interest in learning more about the other person. This shows that you are engaged and interested in building a relationship.
Remember, your self-introduction should be concise and to the point. Avoid rambling or including too much information. Stick to the most important details and communicate them clearly and confidently.
Self-Introduction Questions to Consider
Preparing for self-introduction questions can help ease anxiety and ensure a smooth delivery. Here are some common questions you may encounter:
| Question | Example Response |
| --- | --- |
| Tell me about yourself. | "I'm a recent college graduate with a degree in marketing. I'm passionate about creating innovative marketing campaigns and have completed several internships in the field. In my free time, I enjoy hiking and trying new restaurants." |
| What do you do? | "I'm a software engineer at XYZ Company. I specialize in developing efficient algorithms and have contributed to several successful projects." |
| Why are you interested in this job/organization? | "I'm drawn to your mission of promoting sustainability and environmental awareness. As someone who is passionate about protecting our planet, I'm excited about the opportunity to contribute to these efforts." |
| What are your strengths? | "I'm a strong communicator and work well in team environments. I'm also very organized and have a keen eye for detail." |
| What are your weaknesses? | "I tend to be a perfectionist and may spend too much time on certain tasks. However, I've learned to balance this tendency with prioritizing tasks and delegating when necessary." |
While these questions are common, tailoring your responses to the specific situation and audience is important. By preparing thoughtful and concise answers, you can convey your strengths and make a positive first impression.
Self Introduction Examples for Different Scenarios
Introducing yourself can be daunting, especially when meeting new people or attending a job interview. Here are some self-introduction examples for different scenarios that can help you confidently introduce yourself:
Self Introduction for Students
You may need to introduce yourself to your new classmates or professors if you're a student. Here's an example:
Hi everyone, my name is Sarah and I'm a freshman majoring in psychology. I'm excited to be here and looking forward to making new friends. In my free time, I enjoy hiking and reading. I'm also a big fan of indie music and love going to concerts. Nice to meet you all!
Self Introduction for Job Interview
A job interview is a great opportunity to sell yourself to potential employers. Here's an example:
Hi, my name is John and I'm excited to be interviewing for the marketing manager position. I have over five years of experience in digital marketing and have worked with various brands to increase their online presence. I'm a creative problem solver and love coming up with innovative solutions. I'm also a team player and thrive in collaborative environments. I'm looking forward to discussing my qualifications further with you. Thank you for the opportunity!
Self Introduction in Social Settings
Making a good first impression is important when meeting new people at a social event. Here's an example:
Hi, I'm Rachel and I'm glad to be here tonight. I work as an event planner and love bringing people together through creative experiences. In my free time, I enjoy cooking and trying out new recipes. I'm also an avid traveler and love exploring new cultures. It's great to meet all of you!
Remember, these are just examples, and you should personalize your self-introduction based on your unique qualities and experiences. With a well-crafted self-introduction, you can make a great first impression and leave a lasting impact.
Polishing Your Delivery
Delivery is an essential component of a compelling self-introduction. It's essential to ensure that your delivery is confident and engaging. Here are some tips:
Eye contact: Maintaining eye contact is crucial during a self-introduction. It shows that you are confident and trustworthy. Look at your audience while speaking and avoid staring at the ground or wall.
Body language: Body language can also convey confidence. Stand upright and avoid slouching or fidgeting. Keep your hands before you, and avoid crossing your arms, which can appear defensive.
Voice modulation: Vary your tone and pace to avoid a monotone delivery. Speak clearly and loudly to ensure that your voice carries without being overly loud.
Timing: Keep your self-introduction brief and concise. Try to keep your introduction under two minutes. Avoid rambling or going off-topic.
"Remember, you have only one chance to make a first impression."
Practicing Your Self Introduction
Now that you've crafted your self-introduction, it's time to practice! Practicing is essential to ensure smooth delivery and build confidence. Here are a few strategies for practicing effectively:
Rehearse in front of a mirror: Practice your self-introduction to observe your body language and facial expressions. This will help you identify any nervous tics or habits that may distract from your delivery.
Record yourself: Use your phone or a recording device to record your self-introduction. This will help you hear yourself as others do and identify areas that need improvement.
Seek feedback from others: Ask friends or family members to listen to your self-introduction and provide constructive feedback. Consider their suggestions and adjust your delivery accordingly.
Remember, the more you practice, the more confident and natural your delivery will become. By practicing effectively, you'll be well-prepared to deliver a memorable self-introduction in any social or professional setting.
Polishing Your Delivery
Once you have crafted a well-written self-introduction, the next step is to focus on your delivery. Paying attention to your body language, voice, and timing ensures that your self-introduction makes a strong impact. Here are some tips to help you polish your delivery:
Use Positive Body Language
Your body language can communicate as much as your words, so using positive body language during your self-introduction is important. Stand up straight, make eye contact, and smile. Avoid slouching, looking down, or crossing your arms, making you appear closed-off or nervous.
Modulate Your Voice
Varying your tone, volume, and pace can help keep your self-introduction engaging and interesting. Speak clearly and confidently, and don't be afraid to pause for emphasis. Avoid speaking too fast or softly, which can be difficult for your audience to understand.
Time Your Introduction
Your self-introduction may need to be brief or more detailed, depending on the situation. Pay attention to the time you have been given, and tailor your introduction accordingly. Generally, keep your introduction to around 30-60 seconds.
Focusing on your delivery can take your self-introduction to the next level. Remember to practice your delivery along with your content to feel confident and natural when delivering your self-introduction.
Adapting Your Self Introduction to Different Cultures
When introducing yourself in a new cultural setting, it's important to be aware of cultural norms and adjust your self-introduction accordingly. By doing so, you can ensure that your introduction is well-received and shows respect for the culture you are in.
Here are some tips to help you adapt your self-introduction to different cultures:
| Culture | Tips for Adapting Your Self Introduction |
| --- | --- |
| Asian cultures | Avoid direct eye contact, take a slight bow, and use formal titles and honorifics if appropriate. |
| European cultures | Use a formal tone, shake hands firmly, and address individuals by their titles and surnames. |
| Middle Eastern cultures | Use a formal tone, greet individuals with "as-salam u alaykum," and avoid physical contact with those of the opposite gender. |
| Latin American cultures | Show warmth and enthusiasm, use friendly greetings and physical touch, and avoid discussing sensitive topics early in a conversation. |
Remember that there may be variations within each culture, and it's always a good idea to research and ask for guidance from locals if possible.
By adapting your self-introduction to different cultures, you can show respect for others and create a positive impression that will set the stage for successful communication.
Self Introduction Mistakes to Avoid
Even with the best intentions, making mistakes during self-introductions is easy. By being aware of these pitfalls, you can ensure that your introduction is effective and well-received. Here are the most common self-introduction mistakes to avoid:
Not being prepared: Failing to prepare for your self-introduction can lead to stumbling over your words, rambling, or leaving out important information.
Being too vague: Your self-introduction should be clear and concise, highlighting your unique qualities and skills.
Focusing too much on yourself: While your self-introduction should be about you, it's important also to acknowledge the people you're speaking to and engage with them.
Using inappropriate humor: Humor can be a great icebreaker, but avoiding jokes that may offend or make others uncomfortable is important.
Speaking too fast or too slow: Make sure to pace yourself and speak so your message comes across effectively.
Not adapting to the situation: Each situation and audience may require a slightly different approach to your self-introduction. It's important to be flexible and tailor your introduction to the circumstances.
Forgetting your audience: Consider who you are speaking to and their interests and needs, and make sure to include information that is relevant to them.
By being aware of these common mistakes, you can avoid them and deliver a flawless self-introduction every time.
Conclusion
Mastering self-introduction questions is essential for success in various social and professional situations. Whether a job interview or meeting new people, a well-crafted self-introduction speech can set the tone for success. By following the tips and examples in this article, you'll be well-equipped to deliver a confident and impactful self-introduction.
Remember, practice makes perfect. Make sure to rehearse your self-introduction before the next opportunity arises. With effective practice strategies and delivery techniques, you'll build confidence and ensure a smooth delivery. Don't forget to adapt your self-introduction to different cultures, avoid common mistakes, and overcome anxiety.
FAQs
Your hero is someone you admire and look up to. It could be a famous person, a family member, a historical figure, or anyone who inspires you.
If you could live anywhere, where would it be?
This question asks about your ideal living location. You can choose any place that appeals to you, considering factors like climate, culture, or personal preferences.
What is your biggest fear?
Your biggest fear is something that makes you feel anxious or scared. It could be related to specific situations, objects, animals, or even abstract concepts.
What is your favorite family vacation? 
This question refers to a memorable trip you took with your family. Describe a vacation destination or experience that holds special significance to you.
What are 10 questions to ask? What are 5 random questions? 
These questions are asking for suggestions on conversation starters. You can provide a list of interesting and diverse questions that people can use to initiate conversations and get to know each other better.