Disclaimer: We sometimes use affiliate links in our content. For more information, visit our Disclaimer Page. 
Employee engagement is crucial to the success of any organization. However, disengaged employees can significantly impact workplace productivity and morale. So, what are the root causes of employee disengagement? In this section, we will explore the factors that contribute to disengagement and offer key insights on how to address them.
Key Takeaways
Employee disengagement can be caused by various factors, including poor management, lack of career growth opportunities, uncompetitive compensation, work-life imbalance, communication breakdown, and a toxic work environment.
Addressing these root causes and implementing strategies to improve employee engagement can significantly boost workplace productivity and foster greater employee satisfaction.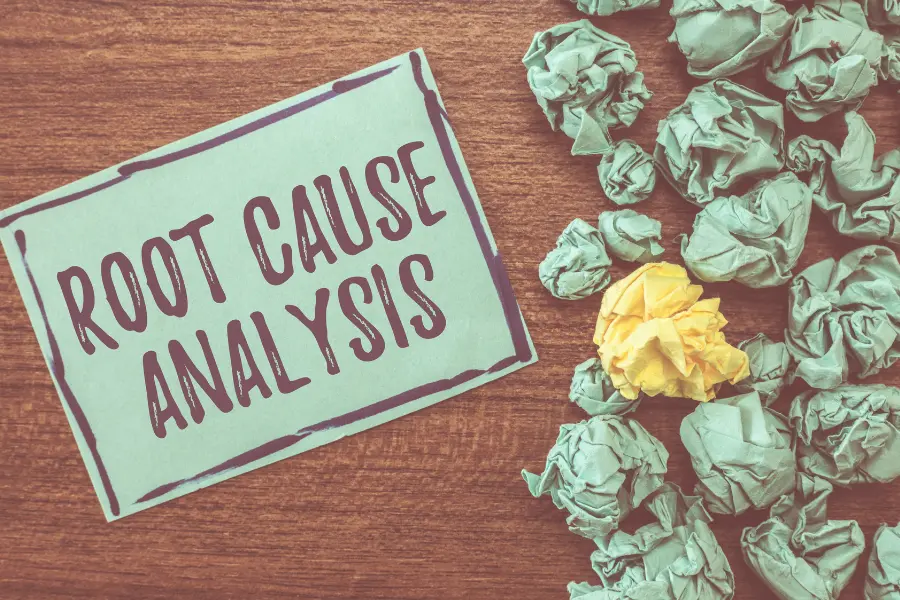 Lack of Career Growth Opportunities
One of the primary reasons for employee disengagement is the lack of career growth opportunities within an organization. When employees feel stagnant and see no prospects for advancement, they tend to lose motivation and become disengaged.
Employees want to feel that they are progressing and developing in their careers. Without the possibility of promotion or career advancement, employees may feel that their contributions are not being recognized and that their hard work is not being rewarded.
Furthermore, the lack of career growth opportunities can cause employees to become complacent, leading to a decline in performance and productivity. It can also result in high turnover rates as employees seek better opportunities elsewhere.
Lack of Professional Development Opportunities
Another aspect of career growth opportunities is professional development. Employees want to continually learn and enhance their skills to stay relevant in their field and improve their chances of advancing. Without access to training or development programs, employees may feel that they are not being adequately supported by their organization.
Professional development opportunities can also help to motivate employees, giving them a sense of purpose and direction. When employees feel that they are growing professionally, they are more likely to be engaged and committed to their work.
Organizations should prioritize career growth opportunities and professional development for their employees to increase engagement and satisfaction.
Poor Management
Poor management practices can significantly impact employee engagement levels. When employees are not properly supported, given clear guidance, or recognized for their achievements, it can lead to dissatisfaction and disengagement.
Studies have shown that employees who do not receive regular feedback or experience a lack of communication with their managers are more likely to become disengaged. Additionally, when managers fail to provide clear expectations or set unrealistic goals, employees may feel overwhelmed and discouraged, negatively affecting their motivation.
"Good management consists in showing average people how to do the work of superior people." – John D. Rockefeller
Effective management practices involve providing employees with the necessary tools, resources, and support to excel in their roles. Great managers prioritize their employees' professional development and recognize their achievements, leading to greater job satisfaction and engagement. Conversely, poor management practices can lead to high employee turnover rates, costing organizations time and resources in hiring and training new staff.
Communication Breakdown
Effective communication is a cornerstone of employee engagement. When communication channels break down, it can negatively impact workplace morale and productivity. Here are some common communication breakdowns that can lead to disengagement:
| Communication Breakdowns | Impact on Engagement |
| --- | --- |
| Lack of transparency | Employees may feel left in the dark about important matters, leading to a loss of trust and engagement. |
| Unclear expectations | When employees are unsure of what is expected of them, they may feel lost and disengaged. |
| Limited feedback | Employees who receive little or no feedback on their performance may feel undervalued and disconnected from the workplace. |
Lack of Competitive Compensation
A major cause of employee disengagement is uncompetitive compensation. Employees who feel that their pay is not fair or is below industry standards may become dissatisfied and disengaged. Fair compensation is essential for retaining top talent and promoting employee engagement.
| Why this Matters | What Employers Can Do |
| --- | --- |
| Low Morale: Employees who feel that they are not being paid fairly or competitively may become demotivated and disengaged from their work. | Offer Competitive Salaries: Employers can attract and retain top talent by offering salaries that are competitive with industry standards and reflective of employees' experience and performance. |
| High Turnover: Employees who are dissatisfied with their compensation may be more likely to seek employment elsewhere, leading to high turnover rates and increased recruitment costs for the employer. | Consider Other Benefits: Employers can also provide other benefits, such as bonuses, stock options, or retirement plans, to supplement employee compensation packages and improve overall job satisfaction. |
Lack of Work-Life Balance: Striking a Balance for Employee Engagement
One of the major factors that contribute to employee disengagement is the lack of work-life balance. Employees who face excessive workloads and long hours tend to feel overwhelmed, burnt out, and disconnected from their work; this can lead to a decline in productivity and motivation levels.
Recent research shows that nearly half of American employees report being overworked and stressed, with many of them citing their job as a significant source of stress in their lives. Furthermore, those who work long hours are more likely to experience poor health, low job satisfaction, and burnout.
To mitigate the negative effects of a lack of work-life balance on employee engagement, organizations need to prioritize the well-being of their employees. This can be achieved through several strategies, such as:
Offering flexible work arrangements, such as working from home or flexible schedules, allows employees to better manage their time and responsibilities.
Encouraging employees to take breaks, practice self-care, and prioritize their mental and physical health.
Providing resources and support to help employees manage stress, such as wellness programs, counseling services, and mental health resources.
By implementing these strategies, organizations can help their employees achieve a healthier work-life balance, which can lead to increased job satisfaction, higher engagement levels, and improved overall well-being.
Lack of Recognition and Rewards
Feeling valued and appreciated at work is essential for employee engagement. However, when employees do not feel recognized or rewarded for their efforts, it can lead to workplace dissatisfaction and disengagement. According to a survey by Gallup, only one in three employees in the U.S. strongly agreed that they received recognition or praise for doing good work in the past seven days.
Recognizing and rewarding employees for their contributions is crucial for fostering a positive work environment and maintaining high levels of engagement. Rewards and recognition can come in many forms, including bonuses, promotions, public praise, or even just a simple thank you or a shoutout in a company-wide email or meeting.
"Acknowledging good performance often is a simple yet powerful way to make employees feel appreciated and valued," said Jim Harter, Ph.D., Chief Scientist of Workplace Management and Well-Being at Gallup.
Implementing a formal recognition and rewards program can also be an effective way to boost employee engagement. Such programs can include regular performance evaluations, peer-to-peer recognition, or points-based systems where employees can redeem rewards of their choice.
However, it's important to ensure that recognition and rewards are given fairly and consistently. When recognition is selective or based on favoritism, it can have the opposite effect and lead to further disengagement among employees who feel overlooked or undervalued.
Inadequate Training and Development Opportunities
Employees who feel they are not provided with sufficient training and development opportunities are likely to feel undervalued and stagnant in their roles. This can lead to lower engagement levels and decreased productivity.
Providing employees with training opportunities and investing in their professional growth is essential for cultivating engagement. By offering relevant courses, workshops, and certification programs, employees can enhance their skills and knowledge, leading to increased job satisfaction and engagement.
Tips to improve training and development opportunities:
1. Create a training and development plan: Establish a clear plan outlining the skills and knowledge required for each role, and offer training opportunities to help employees meet those requirements.
2. Offer leadership development programs: Investing in leadership development programs can help employees grow into managerial roles and maintain high engagement levels.
3. Encourage knowledge sharing: Encourage employees to share their knowledge and skills with one another through peer mentorship programs or regularly scheduled knowledge-sharing sessions.
4. Provide ongoing feedback: Regular feedback and coaching can help employees identify areas for improvement and provide support for their professional growth.
Lack of Recognition and Rewards
One of the root causes of disengagement is a lack of recognition and rewards for employees. When employees feel undervalued and unappreciated, their motivation levels decrease, leading to workplace dissatisfaction and disengagement.
To maintain high levels of engagement, organizations should provide clear recognition and reward systems to their employees. This could include employee of the month programs, bonuses for achievements, or simply acknowledging an employee's hard work and contributions to the team. By recognizing and rewarding employee efforts, organizations can foster a positive work environment and boost engagement levels.
Without proper recognition and rewards, employees may feel uninspired and unenthusiastic about their work. This can lead to high levels of turnover and decreased productivity for the organization. To avoid this, organizations must prioritize employee recognition and rewards and make it an integral part of their workplace culture.
Lack of Autonomy and Empowerment
Employees who feel micromanaged or lack autonomy in decision-making may become disengaged. Being micromanaged can make the employee feel like they are not trusted to make their own choices, which can lead to a lack of motivation and creativity. Lack of empowerment can also reduce the employee's sense of ownership of their work, leading to increased stress and less job satisfaction.
Providing employees with a sense of empowerment and the ability to take ownership of their work can make them feel valued and trusted. This can significantly boost engagement levels and lead to increased productivity. Encourage employees to take initiative and provide opportunities for them to make independent decisions. This will not only improve employee engagement but also enhance the organization's overall performance.
Conclusion
Employee disengagement can be attributed to various factors that range from poor management practices to uncompetitive compensation, ineffective communication, work-life imbalance, lack of recognition and rewards, inadequate training and development opportunities, a toxic work environment, and a lack of autonomy and empowerment.
When employees feel stagnant or underappreciated, it can lead to a lack of motivation and disengagement. However, organizations can address these root causes by implementing strategies that promote employee engagement, such as providing career growth opportunities, offering fair and competitive compensation, creating a positive work environment, and investing in employee development.
By taking action to improve employee engagement, organizations can expect to see increased workplace productivity, higher levels of employee satisfaction, and a positive impact on the bottom line. Addressing the root causes of disengagement should be a priority for any organization looking to create a thriving workplace culture.
FAQ
What is the root cause of disengaged employees?
The root cause of disengaged employees can vary, but some common factors include unsatisfactory pay, lack of career development opportunities, poor management practices, a stressful workplace environment, and employees who are a poor fit with the company culture.
Why some employees are disengaged?
Employees may become disengaged due to a variety of reasons, such as feeling undervalued or unappreciated, experiencing a lack of growth opportunities, having poor relationships with their managers or coworkers, feeling disconnected from the company's mission and values, and being subjected to high levels of stress or burnout.
What are the four forces of disengagement?
The four forces of disengagement are factors that contribute to employees becoming disengaged at work. These forces include changes in responsibilities, changes in leadership, lack of ownership and autonomy, heavy workloads, and poor work-life balance.
Why are so many employees disengaged at work?
Many employees become disengaged at work due to a combination of factors. These factors can include inadequate communication from leadership, lack of opportunities for skill development and career growth, negative workplace culture, poor work-life balance, and insufficient recognition for their contributions.
What is the impact of poor leadership on employee engagement?
Poor leadership can have a significant impact on employee engagement. Employees who are led by ineffective leaders may feel unsupported, undervalued, and uncertain about their roles. Poor communication, lack of direction, and inconsistent management practices can contribute to a lack of trust and engagement among the workforce.