Disclaimer: We sometimes use affiliate links in our content. For more information, visit our Disclaimer Page. 
Price leadership is a well-known and respected business strategy that can gain a competitive advantage in the market. Businesses of all sizes have used it, and there are many different ways to execute it.
This blog post will define price leadership, give some examples of how it has been used successfully, and discuss the advantages of using this approach. Let's get started!
What is Price Leadership?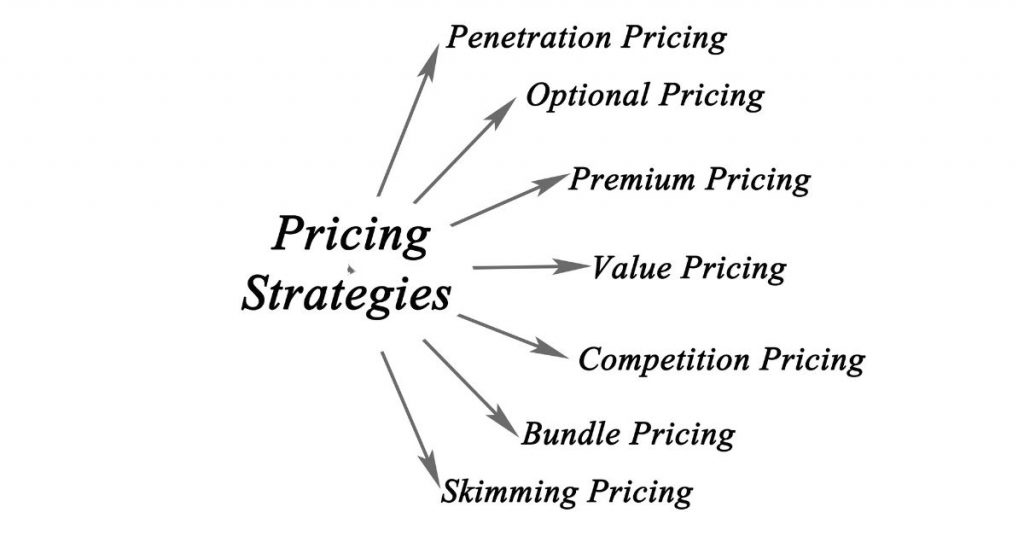 Price leadership is a dominant firm pricing strategy where the leader in an industry sets prices for its products – which are often similar – at the highest level. This makes it very easy for consumers to compare prices between different companies.
The dominant firms will gain an advantage over competitors who may not match the prices or increase their product pricing level to match the dominant firm.
Price leadership occurs when the dominant firm sets prices at a high level compared to other competitors in an industry.
How Price Leadership works
The dominant firms set a price for their products that other firms must follow – sometimes due to regulations, but often because they realize that consumers want consistency and cannot easily compare different options if many different prices are available.
Price Leadership is a pricing strategy that can be implemented in many different ways and control prices.
What are Dominant firms?
A dominant firm is an organization with a more robust market presence than its competitors. As a result, it generally controls the prices of its products and commands significant prices compared to other companies.
The term "dominant firm" commonly refers to price leaders businesses that do not necessarily hold the largest market share but control pricing strategies for specific goods or services.
Who is a price leader?
Price leadership in the market is an effective way to compete against other businesses. A price leader usually uses their overall dominance over the market to increase prices while reducing them when necessary. This way, they can regulate the overall demand within the industry.
When companies are faced with a decrease in revenue or profits, they tend to lower their price to increase sales.
However, suppose a company is already the dominant firm of its industry. In that case, it can use this strategy without fear of losing market share – ultimately allowing them to produce higher profits with smaller sales numbers.
Related: 5 Determinants of Demand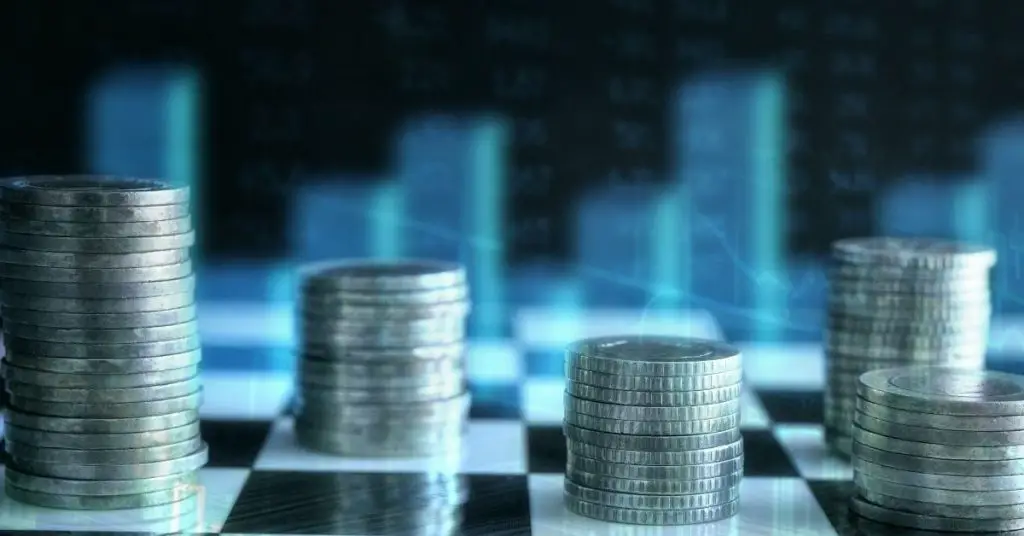 Reasons of success of Price leadership
Price leadership can be successful for many reasons, including:
First, consumers are likely to follow the pricing levels of well-known brands.
Customers are often unaware of how much profit is available at different price points. This gives the company complete control over how much it can make on each sale.
There are no significant changes in the size of the market or the dominant firm's product price.
Price leadership is a successful business strategy because it allows companies to control pricing levels while gaining more profit from their products.
Most businesses use this approach when selling similar products and want to gain a competitive advantage.
Price leadership impact on smaller firms
When a dominant firm raises the prices of its products, new and smaller firms in the industry may be forced to raise their prices since this is how consumers determine product value.
However, smaller firms will likely also need to spend more money on marketing to attract enough customers still, ultimately making it harder for them to compete.
What is meant by predatory pricing?
A predatory pricing strategy is a type of price leadership that uses low prices to damage the competition. This has the effect of reducing the profits for all other firms within an industry.
Once those companies begin struggling, they generally have to resort to cost-cutting measures, including layoffs and fewer benefits – ultimately allowing the dominant firms with higher prices to increase their profits.
Price Leadership Examples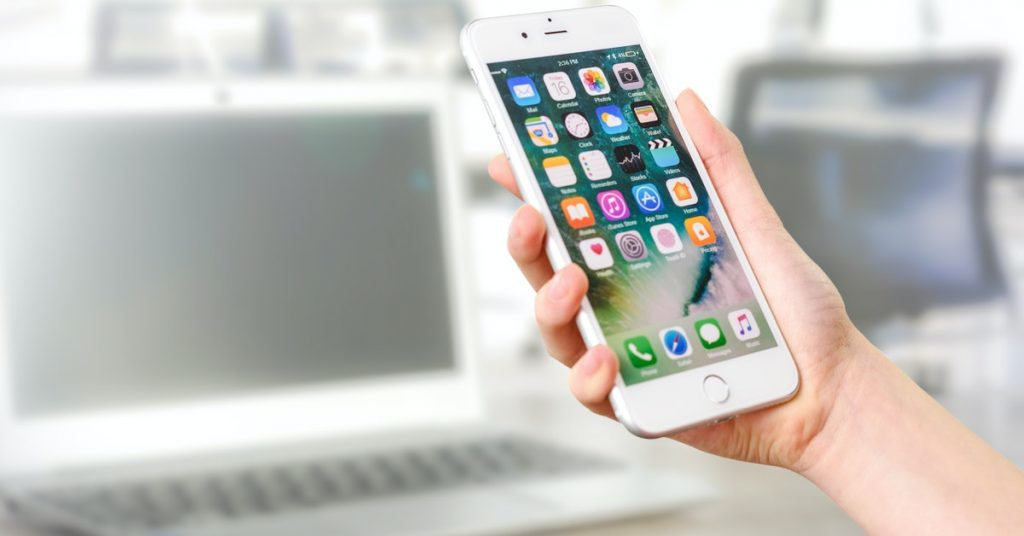 Many examples of companies have successfully used the price leadership strategy to increase their market share and overall profits.
1. Apple Inc. 
An example of a company that uses a price leadership strategy is Apple Inc., which has globally become the dominant firm in the smartphone industry. However, other companies such as Samsung and LG Electronics have always had different prices for their smartphones.
Apple can regulate the overall demand for its products with price leadership – enabling it to engage in healthy competition without fear of losing market share. As a result, it's been able to charge high prices for many years without experiencing a significant decrease in sales.
2. Delta Air Lines
Another example is Delta Airlines, which has the bulk of the US domestic market for air travel. The airline has increased prices because it can be considered a monopoly due to its high demand worldwide.
With no other form of transportation available to most customers, they are forced to pay higher fares than any other country. The airline also uses the price leadership strategy to set a lower maximum price to draw in customers when there is a drop in demand – for example, during the summer months.
3. The American Express Company
The American Express Company is another example of a company that has used price leadership to increase profits. As a result, it holds a dominant position in the credit card industry, where it can charge its customers higher fees than many of its competitors.
Many more companies have successfully used price leadership strategies to increase their market share and overall profits. If you're interested in learning how you can integrate this strategy into your business, there are thousands of guides on the internet for you.
Advantages of Price leadership
There are many advantages to using this strategy for gaining market share and increasing overall profits. They include:
It allows companies to set the price levels of their goods or services in an industry where multiple firms are offering similar products.
The company has complete control over how much it can make on each sale, leading to higher profits.
It allows companies to gain a competitive advantage over their competitors in an industry where many firms offer the same product(s).
Companies have complete control over how much they can make on each sale, which leads to more significant potential gains from every transaction.
Higher demand for the business's goods or services in an industry with multiple providers.
The price leadership strategy allows companies to focus on their main products instead of developing different prices for each product.
It can positively affect overall sales because customers know they will be charged the same price as other customers, and there won't be any sudden increase in cost.
It allows companies to make more significant profits because they don't constantly adjust prices or monitor their competition for changes that could affect consumer behavior.
Final Words
The price leadership strategy is best used by companies that offer one main product and want to dominate the market by making their products more appealing than those of their competitors. It can also respond to market changes if prices drop or increase.
FAQ
Is price leadership legal?
Yes, price leadership is entirely legal. Companies' pricing strategies are covered under antitrust laws in many countries worldwide.
What is low-cost price leadership?
The low-cost price leadership strategy allows a company to become the low-cost provider in a market by offering a lower price than its competitors. That enables it to capture more of the available profit in that industry without sacrificing customer service or quality.
Is consumer demand the main factor of the high price?
No, having a high price does not automatically mean that people will be willing to buy your product. It all comes down to how the company presents the product and makes the customer feel about it. Price leadership is not just about having a high price and spending less on marketing. You will need to make sure your product or service is good enough for people to buy it even with the higher price tag and that you can still turn in a profit.
How are consumers affected by price leadership?
Consumers may be more attracted to a business's products if they feel their prices are competitive and offer good value for money. Of course, consumers aren't always looking for the lowest prices in an industry, but they need to think that a company's goods or services are fair.
Do price leaders get benefit from price leadership strategy?
Yes, price leaders can benefit from the price leadership strategy. Companies benefit from this strategy by deciding pricing for their products in an industry with many companies that offer similar goods or services.
Who is a market leader?
A market leader is a company that has gained the most market share in an industry. Market leaders typically occupy the top position based on the highest sales for three consecutive years each year.
What are price wars?
Price wars refer to when two or more companies in an industry decide to decrease their prices to gain more market share. This causes a chain reaction of lower prices for all the competitors in the industry, leading to reduced profits for all involved parties.