Disclaimer: We sometimes use affiliate links in our content. For more information, visit our Disclaimer Page. 
A ledger balance is the most up-to-date record of a company's financial statement. It is essentially the "scoreboard" of a business, summarizing all money coming in and going out. This number is constantly updated, so it's essential for business owners to keep tabs on it.
This blog post will explain what ledger balance is and why you should care. We'll also give you some tips on how to stay informed about your company's finances. So keep reading to learn more!
What is Ledger Balance?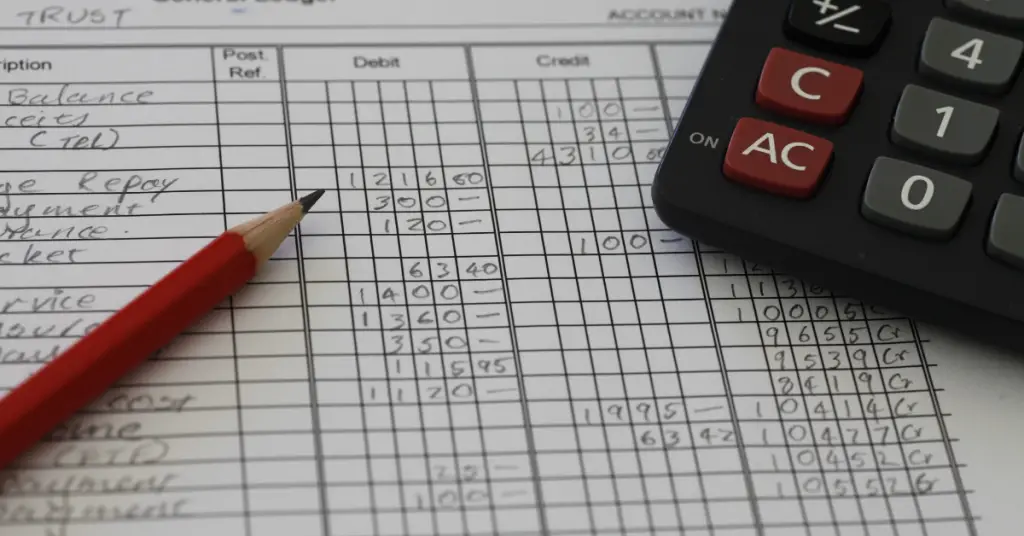 A ledger balance is a current or beginning-of-day balance in an account. It includes all transactions or deposits made during the previous night and any money collected or dispersed.
In the account, this number appears as a debit or a credit. A ledger balance is frequently used in accounting to determine whether all transaction trends are going in the right direction. In other words, it calculates both incoming and outgoing funds.
Detailed definition of ledger balance
A ledger balance equals the total of all debit transactions in an account. It is also equal to the sum of all credit transactions in an accounting system.
It includes deposits, withdrawals, purchases, and sales; debit card swipes; bank account transfers; check payments; wire transfers; automated clearing house (ACH) debits and credits; money market fund deposits and withdrawals; investment purchases and sales; loans you've made to customers or suppliers; any other receivable or payable transactions.
Ledger balance is also known as:
Opening balance
Current balance
Ending balance
Checking account balance
Bank statement balance
Keep track of your ledger balance
Business owners need to check their company's ledger balance at least once a month. If you're not sure how to keep tabs on your business's ledger, check out these tips:
Sign up for online banking
Pay bills online only
Automate transactions that are similar (like money transfers)
Make a monthly spreadsheet of all monthly expenses and income
Take a look at all transactions from the previous year, even if they're not listed on your bank statement. You can find them by looking at bank statements or checking ledger balances from older books.
Consider hiring a bookkeeper if you need help learning how to keep track of your business's ledger balance.
A bookkeeper is someone who helps you keep track of your company's finances. They allow you to organize your transactions, easy to understand.
Terms you should understand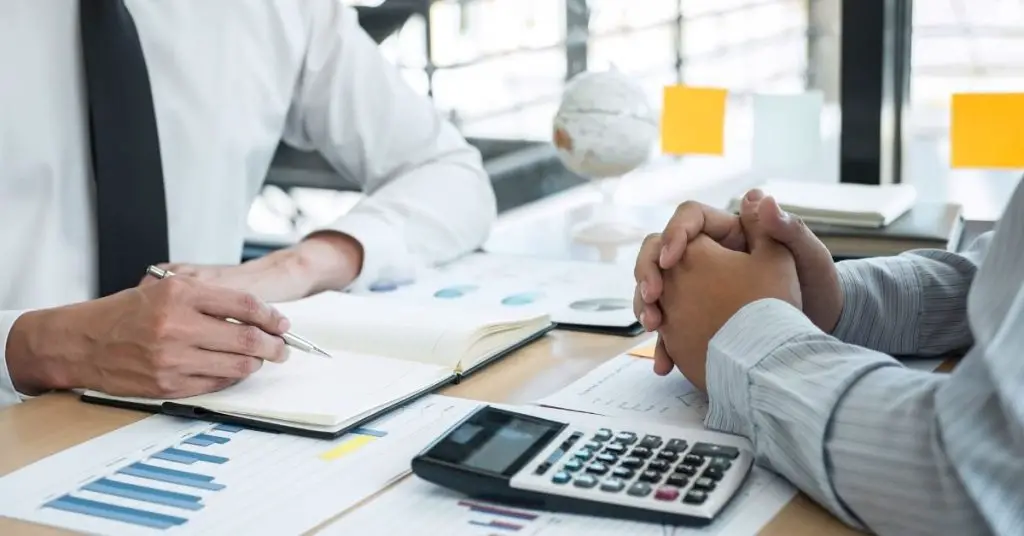 Bank statement
It is a written record of your business's bank account balance transactions. To create this document, you must provide it to your bank and ask them to list every transaction they've processed for you. This typically includes money going out and money coming in.
It also lists both debits and credits so you can see exactly where your money is coming from and where it's going. You should check bank statements regularly so you can be updated on the company's ledger balance.
Available balance
To understand the available balance, it might be helpful to compare your checking account. Just like you can't spend more than available in your bank account, the available balance in accounting is the difference between the value of assets and liabilities.
When there's more available balance, you can spend it. If there isn't enough available balance, the transaction will be declined.
To check available balance, your balance should equal: (Account Balance – All Outstanding Debits) = Available Balance. If the available balance is positive, you can spend it. If the available balance is negative, there aren't enough funds available to complete the transaction. In this case, it will be declined, and the transaction won't post. When the available balance is negative, it's also known as an overdrawn balance.
Specific minimum balance
Specific minimum balance is the amount of money in your account required at all times for you to maintain your primary checking account. It varies depending on the bank or financial institution, but it can include maintaining a positive ledger balance or having sufficient available funds in your account.
Unauthorized transactions occur when someone tries to withdraw money from an account but doesn't have proper authorization. For example, if you have your debit card linked to your bank account and someone steals it, they can use it to withdraw money. This is considered unauthorized because you didn't permit that person to draw funds from your account.
Ledger balance vs. Available balance
There is a common misperception that ledger balance and available balance are the same. They aren't. They're very different. One is a record of your business's account balance related to the funds going in and out. The other is a measurement of how much you have left to spend based on available funds.
If you have a negative ledger balance but a positive available balance, you may still complete transactions. But if you have a positive ledger balance but a negative available balance, you won't make any purchases.
Final Words
Ultimately, your ledger balance is a reflection of how well you're managing your finances. If this sounds like something that interests you and would be helpful to know as an entrepreneur or small business owner, we encourage you to read more about it here!
You can also share this blog post with someone who might need some help getting their finances in order. It's never too early to start doing intelligent financial planning for the future!
FAQ
Can you withdraw the ledger balance?
No, a ledger balance is an account's total funds coming in and out. It includes money going out and coming in and all credits and debits for both accounts.
Is ledger balance the actual balance of your business's bank account?
Yes, your business's bank account balance is represented by the ledger balance at a specific point in time. The ledger balance is the difference between total debits and total credits in any ledger (account), such as total deposits and withdrawals in a bank account.
Is withdraw ledger balance?
No, withdrawing money is a debit in one account and a credit in another. Therefore, it doesn't affect the ledger balance of an account.
Does the account holder have a liability when the account has a negative ledger balance?
In short, yes. All account owners are responsible for maintaining an accurate record of transactions and ensuring that their business's ledger balances are up-to-date. If they don't, it could result in penalties from your bank or other financial institutions.
Do bank accounts have a ledger balance?
All accounts (regardless of the type) have a ledger balance. This is why you should check your bank account statement regularly so that you can keep track of the money coming in and out, as well as any debits or credits to your account. Banks use their ledgers to determine if sufficient funds are in your account to cover your withdrawals.
Are pending deposits and pending withdraws considered to be ledger balance?
No, pending deposits and pending withdrawals aren't added to the account's ledger balance because those transactions haven't been completed.
Where are balances displayed?
Balances are displayed on your bank statements, online banking transaction history, and mobile banking apps for smartphones. However, it's crucial to understand what each balance represents in your account (ledger balance or available balance).